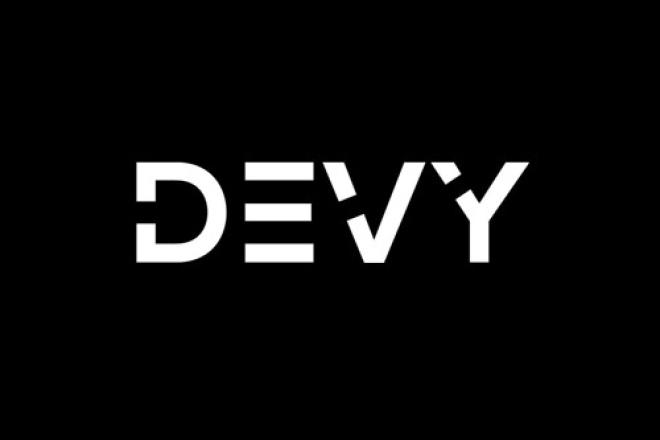 R.C. Fischer
Devy
25 July 2021
‍
2021 Devy Preview Scouting Series (for 2022?): SAF Ja'Qurious Conley, UNC
*Devy (for 2022 prospects) Preview scouting = scouting 1-2+ key game tapes, looking at output trends/basic analytics, and some minor background research. Not a full blown, deep dive scouting report. We'll continue to scout these players ahead of the college all-star games, the Combine and post-Combine for a full reporting ahead of their NFL Draft.
I (RC) conducted my scouting as Ross Jacobs did his, we then exchanged our reports without knowing what the other was thinking/seeing. Then we briefly discussed our scouting in a chat (posted below the two scouting takes). *Please forgive typos on the chat transcript.
*Devy Rankings/Cheat Sheet:  it's the final tab/report on the Dynasty Rookie+Devy sheet.
SAF Ja'Qurious Conley, UNC (Scouting Grade: D+) = by R.C. Fischer
6'0"/210, 2020: 34 tackles, 2.0 TFLs, 0 INTs, 1 PDs, 0 FF (9 games). Projected: 4.6+ 40-time, 7.2+ three-cone.
Will be just a sophomore in 2021, not going into the 2022 NFL Draft…but I ran across him pre-Draft and wanted to see more…so, I pulled rank and got him on the list.
I watched him in one game for this preview…his bowl game versus Texas A&M, which is a good matchup for him to show something – and he showed nothing. Constantly out of position and didn't chase hard after some plays and was a nonfactor.
I'm not sure where I saw him that made me take a mental note, but I'm not as excited as I was a few months ago. He did earn a starting role as a freshman (2020), so he has some momentum going into 2022, and he played all over (SAF, ILB, OLB, DE) but was ineffective in all phases vs. Texas A&M (the only game I watched here).
S Ja'Qurious Conley, North Carolina (Scouting Grade: B)
6'0"/210, 2020: 34 tackles, 2 TFL, 1 sack, 0 INT, 1 PD (9g), Projected: 4.4 40-time, 6.9 3-cone
RC asked me to add Conley to our Devy list after seeing him flash on tape while studying other players. Conley isn't on any mainstream lists as of yet because he was only a true freshman in 2020. In his words "I couldn't take my eyes off him." So, I watched the tape. It's clear why RC is already so high on this guy and why he stood out immediately. Conley is a big boy safety, well built, thickly muscled, and moves like rare few do. If I didn't know I was watching a true freshman I wouldn't have believed it. He's incredible.
Now he's not a finished product obviously, but if this kid isn't a 1st round prospect by the time he's ready to come out in 2024 or 2025 then I'm a monkey's uncle. He's got that kind of ability. I'm glad RC pointed him out because now I can monitor him well ahead of the mainstream. Excited to see how he develops. He looks like he could be very special. I'm giving him a B since he's so young and still needs development, but this could easily be an A shortly.
RC: Which game did you watch on JC?
RC: I watched just Texas A&M and got pissed and didn't watch anymore.
RC: Pissed as in mad, not European drunk
Ross: Pretty sure it was Miami.
RC: I know I saw him play well, but I can't remember what it was
Ross: I mean he was a true freshman. I'm not expecting to see an NFL ready player yet. But he's already big enough which is rare for a true freshman and he moves around well. He's still out of place a lot but I'm fine with that for now. If he doesn't improve on it though then I'll lose interest.
RC: I think it was either scouting Brevin Jordan or looking at D'Eriq King
RC: He was great
RC: Against T A&M he was dog crap. I picked that game to study so that he had a whole season under his belt as a true freshman starting.
Ross: Ok yes that jogged my memory. It was definitely against Brevin because he flew up and made some great plays. Closed the distance in a hurry.
RC: I kept thinking...man, Isaiah Spiller is great...and where is Conley at?
RC: The v. Miami guy did not show up v. T A&M
Ross: Texas A&M has some players. Miami not as much. He'll be fine.
RC: I'm going to keep an eye on him regardless because now I'm perplexed.
Ross: Go back and watch the Miami game. You'll like him again.
RC: The danger of a one-game scouting preview...you pick the wrong game or the one hot game and you get swayed too far
RC: I feel better that I may not be totally crazy for being mad about what I saw with Conley here.
Ross: You aren't. I definitely saw what you saw and I was having trouble finding him at first when you first brought up a big safety from NC.