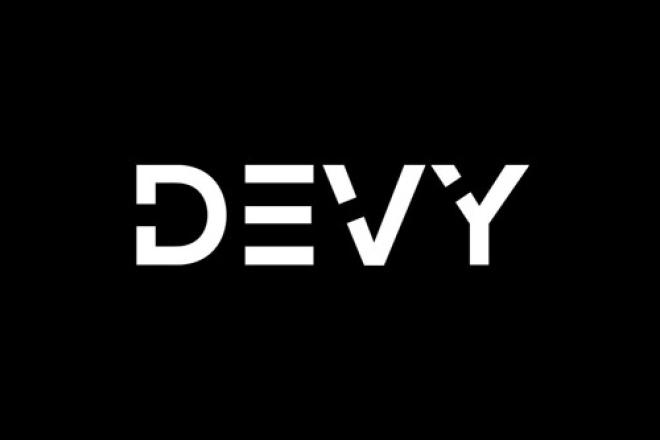 R.C. Fischer
Devy
19 July 2021
‍
2021 Devy Preview Scouting Series (for 2022): RB Ty Chandler, Tennessee
*Devy (for 2022 prospects) Preview scouting = scouting 1-2+ key game tapes, looking at output trends/basic analytics, and some minor background research. Not a full blown, deep dive scouting report. We'll continue to scout these players ahead of the college all-star games, the Combine and post-Combine for a full reporting ahead of their NFL Draft.
I (RC) conducted my scouting as Ross Jacobs did his, we then exchanged our reports without knowing what the other was thinking/seeing. Then we briefly discussed our scouting in a chat (posted below the two scouting takes). *Please forgive typos on the chat transcript.
*Devy Rankings/Cheat Sheet: it's the final tab/report on the Dynasty Rookie+Devy sheet.
RB Ty Chandler, Tennessee (Scouting Grade: D+) = by R.C. Fischer
5'11"/205, 2020: 100 carries, 456 rush yds, 4 rush TDs, 16-111-0 rec. (10 games). Projected: 4.55+ 40-time, 6.9+ 3-cone
Chandler has the feet of an NFL scat back/change of pace/passing game back…with a nice size to do that with – he's quick footed and shifty, but he's also been dull/ineffective most of his college career. When I saw him as a freshman, I was like 'whoa, he's a natural!' but nothing has come about it in four years of college play. He's been good/OK, but no real breakout.
He's played for 4 years, and somehow is transferring to UNC this year to play a 5th-season. Maybe things will go better with UNC. I look at Ty's tape and wonder how much of his issue is poor Tennessee blocking…or just Chandler having some natural gifts and is a really nice pass catcher/route runner (for an RB), but does not appear to have the gift of vision/instinct/aggressive running with the ball. Perhaps, he'll make a leap at UNC…but a dull career and staying in college longer is not helping his draft profile. I think he's likely to wind up a forgettable RB, a never-was for the NFL.
RB Ty Chandler, North Carolina (Scouting Grade: B-/C+) = by Ross Jacobs
5'10"/200, 2020: 100-456-4 rushing, 16-111-0 receiving (10g), Projected: 4.45 40-time, 6.9 3-cone
Played 2020 for Tennessee and transferred to NC this past spring.
Chandler is a smooth, explosive athlete. He looks like if he could just get a crease, he would explode forward, but there's simply nowhere to run at Tennessee. He's almost immediately bottled up as soon as he gets the ball. And of course, they stupidly try to run him up the middle instead of getting him out in space. The few times I saw him lineup out wide he just ran a simple curl. Get him a screen or something!
Another thing that pops off tape is his toughness. He's only about 200 lbs, but man does he run hard. And it's not stupid, smash-into-the-first-thing-in-his-way running either. That's my knock on CJ Verdell. Chandler is always looking for space and only tries to blast someone when there is nowhere left to go, which admittedly is almost every play on this team. I don't know how to describe him. Tiny David Johnson? Thicker, better athlete DJ Foster? Faster Aaron Jones? Somewhere right in the middle of all those guys.
His stats suck at Tennessee, but I really don't care. That offense is horrendous. He should get a good chance to show what he can do with Sam Howell and NC this year. This might finally be his coming out party. I don't know what the odds are on him leading the ACC in rushing or if that's even a thing, but it might be worth plunking down a few dollars if you can find it.
RC: Look at you loving Ty Chandler!
RC: I remember when I was young and in love with Ty...
Ross: I didn't expect much when I saw the stat sheet, but there's something to this guy!
Ross: He looks like a smaller, faster Kamara but Tennessee is GARBAGE
RC: I had all those feeling 3 years ago
RC: I hope they were right. We'll see how he does at UNC.
Ross: If he can't break out with NC this year he's doomed
RC: The only David Johnson comp now is...gets tackled the second he touches the ball because the O-Line is so horrific.
Ross: Ain't that the truth...
RC: Chandler has realy good receiving skills -- very underrated for how good he is in the passing game. Could carve a role that way if main carry doesn't work at UNC.
RC: The fact that Mack Brown wanted him is a hopeful sign.
RC: How did he get a 5th-year?
Ross: He looks like a possible upgraded version of Michael Carter
RC: I'm guessing some COVID B.S.?
Ross: Yes, I think it's something to do with that. They gave everyone a free pass or something.
RC: I haven't paid attention to the rules on that, but I thought I heard something about that. Gonna change some record books in a few spots...at least career games played. Chandler could get to 60 games played for a career if they go all the way.
Ross: Tennessee should be penalized for how poorly they are run. It's a crime. If they keep it up they might get kicked out of the SEC for embarrassing the other teams.
RC: Just the way Alabama paid for it to be
Ross: Oh I'm sure it's going to get better now that schools can pay them...legally...