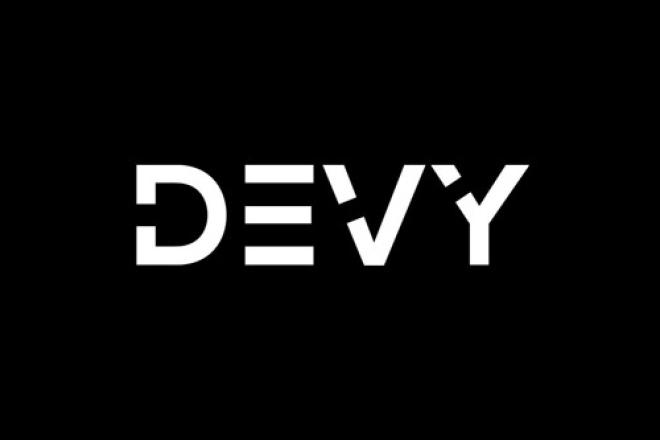 R.C. Fischer
Devy
16 July 2021
‍
2021 Devy Preview Scouting Series (for 2022): RB Kevin Harris, South Carolina
*Devy (for 2022 prospects) Preview scouting = scouting 1-2+ key game tapes, looking at output trends/basic analytics, and some minor background research. Not a full blown, deep dive scouting report. We'll continue to scout these players ahead of the college all-star games, the Combine and post-Combine for a full reporting ahead of their NFL Draft.
I (RC) conducted my scouting as Ross Jacobs did his, we then exchanged our reports without knowing what the other was thinking/seeing. Then we briefly discussed our scouting in a chat (posted below the two scouting takes). *Please forgive typos on the chat transcript.
*Devy Rankings/Cheat Sheet: Go to CFM, Positional Reports, 'DRD' option, it's the final tab/report on the Dynasty Rookie+Devy sheet.
RB Kevin Harris, South Carolina (Scouting Grade: A-/B+) = by R.C. Fischer
5'10"/222, 2020: 185 carries, 1138 rush yds, 15 rush TDs, 21-159-1 rec. (10 games). Projected: 4.45+ 40-time, 6.95+ 3-cone
Arguably the best RB prospect of the group of 10+ we've preview scouted so far this year. Isaiah Spiller is the 'wow' looking runner for 2022…graceful, burst, agile. Harris is the 'oohhh' runner…you cringe at the punishment he puts on people trying to tackle him. He's the toughest runner of the 2022 prospects I've seen…he's the toughest of the 2021 and 2020 class too, without thinking too deeply about it – point is, he's a Mack truck runner.
Some big guys are punishers without a cause, but Harris is not a giant…he's sleek like Jonathan Taylor but compact like him…and also fast/agile like him, but more importantly – good-to-great vision and instincts. Harris can also catch the ball well out of the backfield. When NFL head coaches, when Anthony Lynn and Mike Tomlin and Sean McDermott and Joe Judge go to sleep…Harris is the running back they're dreaming of building an offense around (which is why he's probably better than Spiller for Dynasty, big picture).
Comps? Nick Chubb…maybe a tougher, a bit slower (4.5s) Jonathan Taylor…bigger, better Javonte Williams…an athletic Chris Carson…the guy people think Breece Hall is.
The one downside thought – he goes seeking contact so much that I don't know how long his NFL lifespan is going to be. He might be a concussion giver and taker among other health threats to his running style. He's not reckless, but he is in a lot of car crash type runs.
RB Kevin Harris, South Carolina (Scouting Grade: C+)
5'9"/220lb, 2020: 185-1138-15 rushing, 21-159-1 receiving, Projected: 4.6 40-time, 7.1 3-cone
Thick, powerfully built bowling ball of an RB. At first, I thought I was watching Mike Davis reborn because of the similar build and South Carolina jersey, but there are some differences. While both guys are around 5'9" 220, Harris looks better balanced in his build than Davis did coming out. Davis had this big barrel chest and ran top heavy. Harris has much larger, stronger looking legs with better leg drive. Their running styles were different as well. Davis had these little choppy baby steps that he could use to evade defenders. Harris runs lower to the ground and can break out a nice jump cut every now and then although he rarely got to use it as he was routinely surrounded by the defense as soon as he got the ball. I'd love to see what he could do behind a halfway decent offensive line. Harris also has decent hands but not the same caliber as Davis.
I do want to see the final numbers on Harris because that's what is likely going to decide whether there's any chance of a B here. I thought I saw signs of some pretty decent agility, but it's hard to show that off when the only place to run is straight ahead into a pile of bodies. I don't think Harris is a superstar at the next level, but he does look like he can contribute.
Ross: Interesting! I was so close to bumping him a grade higher, but I couldn't decide how fast I thought he was. He's so damn powerful I think it's easy to assume he's slower.
RC: Here's the scouting problem, especially when we're pushing through these in short samples...
RC: You watch him against good teams (Auburn, etc.) and he's bottled up with some flashes, but mostly bottled up -- and our minds think he's a boring runner.
Ross: Yes.
RC: I was thinking 'C' and Mike Davis immediately
RC: But… consider that South Carolina is the Tennessee-a-like in schools whose offenses suck and serve at the pleasure of getting hossed by Alabama -- Harris had a $#&@ O-Line like Ty Chandler and worse QB play.
RC: But still Harris smashed some opponents, most opponents...but when they faced Auburn, A&M, etc., he had weaker numbers -- first I thought it was him, but the more I watched other games...I realized it's the O-Line and he's great.
Ross: Yepppp. His o-line sucked. His QB was possibly even worse although maybe he wasn't worse, and he was just having to play chuck-and-duck because the line was about to get him killed.
RC: His Ole Miss game will get you onboard. I avoided it because it seemed like an outlier to avoid on the first watch, but I watched later and wow (25 carries, 253 yds, 5 TDs) and some impressive runs that not many guys can make.
RC: He might be the top RB of our Devy looks, hiding in the weeds of crappy So Carolina football. He should transfer ASAP.
RC: First college game, 2019...6 carries, 147 yards, 3 TDs (against Charleston Southern, but that's what you want future stars to do in limited touch debuts against FCS).
Ross: I did avoid all his monster games intentionally. I did see just a bit of one highlight reel though and that's why I bumped his speed up a little. I don't know if you remember, but after we talked about Chris Rodriguez, you said you liked him to lead the SEC in rushing and I replied I had one more SEC back to show you. It was Harris.
Ross: I had previewed him and liked what I saw, but it was a highlight tape. So, when I watched his Auburn and A&M games I thought I had gotten somewhat the wrong impression. Guess not.
RC: I almost fell in that Auburn Texas A&M trap too because that's where I started for the same reasons.
RC: 6-147-3 freshman debut game...immediately tears groin ligament, announced out for season with surgery...is back playing 8 weeks later.
Ross: That's utterly ridiculous.
RC: I take back my Chris Rodriquez comment for Spiller and Harris
RC: The SEC is loaded with RBs
Ross: One thing I can't stress enough: dude is a little ball of muscle. He's built like a shorter Jonathan Taylor.
RC: And probably the Alabama guy will be drafted ahead of all of them
RC: Harris is the toughest runner I've seen in a long time. Peak LSU Len Fournette like in smashing people.
Ross: That was the other thing that got me. I remember Mike Davis being more elusive, but this guy is just crashing into things.
RC: But also has speed and vision and hands
RC: Not just a masher
Ross: The vision was easy to see. The hands were easy to see. The speed was tough because he never had a chance to get going in some of those games. But when he did he was averaging like 8 ypc I think?
Kevin Harris Highlights vs Ole Miss 2020 College: https://youtu.be/ExHLaGw-Nso
RC: I could watch it all day, gets better as it goes.
RC: Where are they ranking Harris at this stage?
Ross: Good Lord that run at 1:06! Wow. I wish I had seen this before. He's usually around 9th or so
RC: Breece Hall wishes he was half the RB talent Harris is.
RC: Harris is who the media thinks Breece is...but it's not true.
Ross: It's not even close.
Ross: I'm going to have to stop watching just the toughest game especially for SEC guys.
RC: Well for Ala, Aub, Ga, LSU guys you need to focus there...but you have to watch that the lower guys aren't just having their O-Line getting overpowered and making the RB look bad.
Ross: Right.
RC: Harris is what the NFL covets, so he may be best Devy among all the RBs
RC: Harris's style
Ross: If he can get any credit playing for South Carolina.
RC: I hope not for our FF-sakes
RC: Hope he is rated beyond Zamir, Robinson, Breece, et al
RC: And is a 2nd/3rd-round NFL Draft pick type guy
Ross: Not too low though. We don't want him buried behind Derrick Henry or something.
RC: He's a future Detroit Lion
Ross: Ooh! I never thought I'd be excited to hear that.
RC: He goes one better than biting kneecaps, he's just going to flatten their entire bodies
Ross: They are building a nice little O-line up there and would appreciate that bulldog toughness.