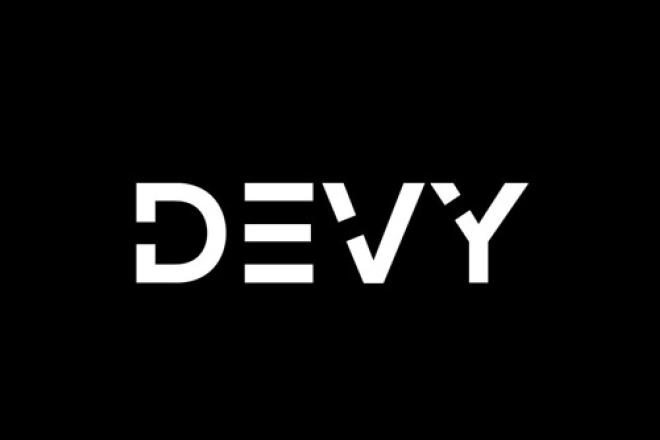 R.C. Fischer
Devy
11 July 2021
‍
2021 Devy Preview Scouting Series (for 2022): EDGE Drake Jackson, USC
*Devy (for 2022 prospects) Preview scouting = scouting 1-2+ key game tapes, looking at output trends/basic analytics, and some minor background research. Not a full blown, deep dive scouting report. We'll continue to scout these players ahead of the college all-star games, the Combine and post-Combine for a full reporting ahead of their NFL Draft.
I (RC) conducted my scouting as Ross Jacobs did his, we then exchanged our reports without knowing what the other was thinking/seeing. Then we briefly discussed our scouting in a chat (posted below the two scouting takes). *Please forgive typos on the chat transcript.
*Devy Rankings/Cheat Sheet:it's the final tab/report on the Dynasty Rookie+Devy sheet.
EDGE Drake Jackson, USC (Scouting Grade: B/C) = by R.C. Fischer
6'4"/250, 2020: 20 tackles, 5.5 TFLs, 2.0 sacks, 0 PDs, 0 FF (6 games). Projected: 4.6+ 40-time, 7.2+ three-cone.
The NFL will take one look at his 2-minute highlight tape and grade him an 'A'…and I 'get it', he very well could be an 'A' after the 2021 season…maybe. He just 'looks' like central casting/what you want your EDGE rusher to look like – 6'4"+/250+ with very long arms (can/will bat down a lot of passes) and has a very quick burst/acceleration off the snap. He has top 10 pick in the Draft tools.
My concerns today are – weak performance in 2020 after a splashy freshman 2019. Just 2.0 sacks in 6 games in 2020, and they were all in one game (v. Arizona). He's not being double teamed away from action, so it's not that…I don't know what it is. His freshman year was filled with A-B grade looking work…but 2020, not so much. Was he hurt? Was it a motivation issue?
I see real, raw, natural talent here…but I also see some reasons for concern. He's probably going to splash in 2021 and become a top prospect, but I need to see it before I get fully onboard – more 'B' than 'C' right now…possible 'A' in short order.
DE/OLB Drake Jackson, USC (Scouting Grade: C)
6'3"/255, 2020: 20 tackles, 5.5 TFL, 2 sacks (6g), Projected: 4.65 40-time, 7.0 3-cone
Drake Jackson looks like a discount Kayvon Thibodeaux. Similar athletes although I think Jackson is a hair shorter, a bit thicker, and just a bit less athletic overall. He's also not as effective in general as Thibodeaux.
There are times that Jackson will just knife inside of his guy after a quick jab step and the movements look really good, but he just does not make the play. He doesn't make enough plays in general for my taste. With Thibodeaux you can see that he's just scratching the surface and he's already really good. Jackson looks like he could be good but isn't. More style than substance. It's certainly not an effort or toughness issue as Jackson doesn't mind burying himself in a pile trying to make a tackle on run plays. Maybe he just isn't that great a football player.
I think there's potential with Jackson that you can coach him into a better pro than college player. That wouldn't be unheard of. From a pure athletic point of view he looks like he belongs. Right this second though he's simply too easy to block out of plays and he doesn't capitalize on his speed and athletic abilities. I wouldn't be surprised if he showed a lot of growth in the future, but from his 2020 tape he doesn't look ready.
RC: Pretty similar theme here...he looks like he should be better, and maybe he develops into a hoss?
Ross: Yes. I saw little bursts, little flashes where he moves like a legit top guy, but then...no production. He never seems to seal the deal, make the play.
RC: If you only watched 2-3 plays of each EDGE prospect we're discussing...you draft Drake Jackson based upon it.
RC: Which is exactly how analysts scout things, so...he'll be a #1 EDGE in January potentially.
RC: Then not in March.
Ross: Could be. This guy will be a 1st rounder for sure. Does he get top 3 or fall to 25? There's quite a range for this guy.
RC: Prob 1st-round, #15-30 based on 'we'll coach 'em up'
Ross: That sounds right. At some point you take the gamble and pray.
RC: The draft drinking game will be, take a shot every time someone mentions his 'long arms'.
Ross: He's got the build you want for sure. I think the word Mayock would use is "prototype."
RC: 'Quicker than fast"
Ross: I can hear Collinsworth now "he looks like he was built in a lab!"
RC: At the rate Mayock is going, he'll be back on the desk for NFL Network to make those statements in 2022
Ross: Ouch. Don't be so truthful RC.
RC: The irony of hiring failed GMs to be TV draft analysts is delicious
Ross: It will never even occur to them...
RC: TV hiring failed GMs for draft analysts and failed presidential campaign heads to talk about presidential elections/campaigns.
Ross: If you can't do...teach!
RC: Charlie Manson up next to discuss tips for people to not murder people via a flimsy hippie cult
RC: Followed by Jimmy Carter on how to be a great president and how best to win re-election.