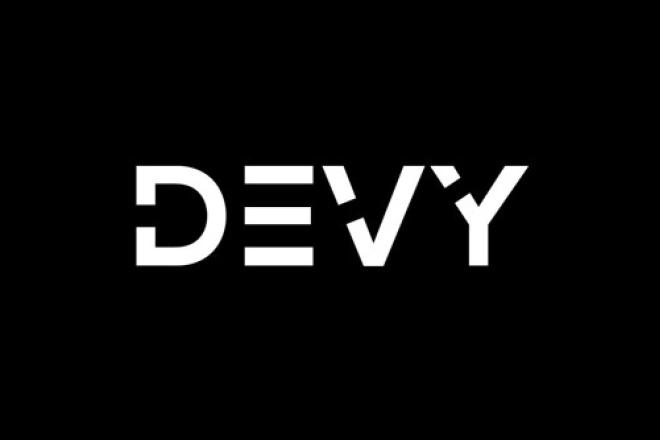 R.C. Fischer
Devy
10 July 2021
‍
2021 Devy Preview Scouting Series (for 2022): OLB Kayvon Thibodeaux, Oregon
*Devy (for 2022 prospects) Preview scouting = scouting 1-2+ key game tapes, looking at output trends/basic analytics, and some minor background research. Not a full blown, deep dive scouting report. We'll continue to scout these players ahead of the college all-star games, the Combine and post-Combine for a full reporting ahead of their NFL Draft.
I (RC) conducted my scouting as Ross Jacobs did his, we then exchanged our reports without knowing what the other was thinking/seeing. Then we briefly discussed our scouting in a chat (posted below the two scouting takes). *Please forgive typos on the chat transcript.
*Devy Rankings/Cheat Sheet: it's the final tab/report on the Dynasty Rookie+Devy sheet.
OLB Kayvon Thibodeaux, Oregon (Scouting Grade: B-/C+) = by R.C. Fischer
6'3"/240, 2020: 42 tackles, 9.5 TFLs, 3.0 sacks, 3 PDs, 0 FF (7 games). Projected: 4.55+ 40-time, 7.1+ 3-cone
Thibodeaux is not an EDGE rushing prospect for the NFL, he's an outside linebacker in a 4-3 scheme. His listed 6'5"/250 is a total lie, he's the smallest guy on his line and is usually dwarfed by opposing left/right tackles. I've seen him listed as the top EDGE prospect for 2022, a top 10 overall pick – and that's total nonsense.
Thibodeaux is a good football player and will make it to the NFL and will start – but it will be as an outside linebacker or possible move to ILB (what I'd look to do). He's got a great burst, so he's going to make plays in college as an edge…he's just better/faster than most OLs, but he has nothing to offer besides 'quick', so when a blocker locks him up he's done. He's much better chasing things than taking on blockers/pass rushing (in NFL terms).
As an EDGE, he's a 'D' for me. As a move to a more pure linebacker, he's a 'B' range possibility. I like the way he plays the run and covers the pass better than his pass rush efforts. I go 'B-/C+' because I don't know what the NFL will try to do with him. Only the Arizona Cardinals draft OLBs in the first round of drafts, so I don't know if he'll be a 1st-round pick – maybe a #20-40 overall selection, depending upon if he's more 4.5s speed or 4.6+. He might slim to 230s and be a 4.4-4.5 guy and really get people excited. He's a football player but he's not a franchise pass rusher…he's a solid linebacker, and thus should be much less valuable in the NFL.
DE/OLB Kayvon Thibodeaux, Oregon (Scouting Grade: B+) = by Ross Jacobs
6'4"/250, 2020: 42 tackles, 9.5 TFL, 3 sacks (7g), Projected: 4.6 40-time, 7.0 3-cone
With all the hype of Thibodeaux being a top 5 pick and possibly the best overall player in the 2022 draft, I was expecting to see a dominant force as an edge rusher. What I saw instead was a good athlete that is still learning how to play the position. Thibodeaux definitely has the body and athleticism to be a good pass rusher in the NFL, but he needs to add some actual moves to help him defeat blockers. Right now, he still relies too much on his speed to get around tackles on the outside or else he tries to just run through blockers. Some of the better tackles he faced didn't have too many problems with him because they knew he could only do those two things.
Right now, he's more of a 3-4 outside linebacker than true defensive end. He'll need to put on weight if he wants to play there. He looks like he's got the frame to carry it too.
There's upside here and I see why everyone is so high on him. He's well built, fast and powerful. He has all the tools you want at the position. If he can really work on his technical skills in 2021, he could easily turn into the guy everyone is projecting. We might be talking about him as an A come draft season.
RC: I was all set to see this dominant, generational EDGE guy, for my first viewing of him, and I was totally shocked at what a load of crap top prospect he supposedly is.
Ross: I'm not as down on him as you, but yeah it was definitely not the Myles Garrett show like the mainstream is acting like
RC: He's the smallest guy on either side of the line every tape I watched
RC: He's an outside linebacker not an EDGE rusher.
Ross: I agree that he's not a 4-3 end, but you don't think he can play 3-4 outside backer?
RC: Sure, if you don't expect much pass rushing pressure.
Ross: His pass rushing was a letdown. I guess I'm just betting that he'll actually learn a few moves and develop that technique better. He's all speed right now
Ross: And not explosive speed either. Just above average
RC: Cool name is helping, and something about Oregon defenders...maybe the uniform for them.
RC: They all adored Jevon Holland a year prior to the draft too.
Ross: He was like the #2 edge guy coming out of high school. A lot of the top names for the mainstream are just them just projecting that the top 1 or 2 rated guys from high are the best.
RC: He may be a solid NFL guy, or a backup type...but he's sure as hell not a top 1-5-10-32 NFL Draft pick, unless Arizona makes the pick.
Ross: So we agree he's overrated. It's just a matter of how overrated. Either way the capital spent to pick him is likely to be far too much
RC: It makes me mad...they never change. They are always so wrong, so early. If I ever agree with what I see with them on players a year out from the draft -- then I have to go back and re-look at what mistake I made.
RC: No one/no industry is more wrong than people analyzing the draft prospects for an upcoming draft Summer to January of their draft year.
Ross: I think we'll be hitting on that same point a few more times coming up...
RC: Tank for Tua!!!
Ross: Suck for Sam