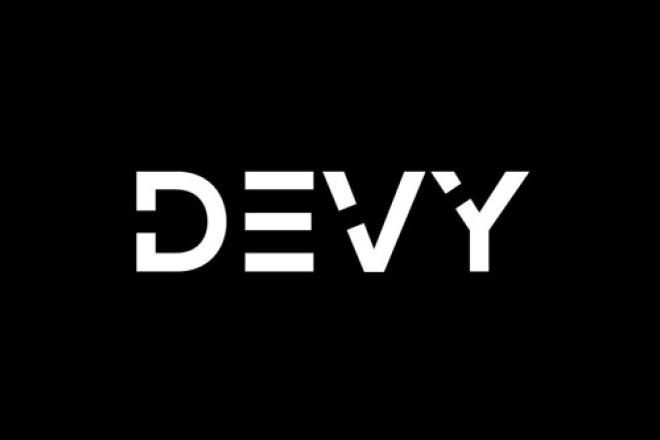 R.C. Fischer
Devy
09 July 2021
‍
2021 Devy Preview Scouting Series (for 2022): TE Jeremy Ruckert, Ohio State
*Devy (for 2022 prospects) Preview scouting = scouting 1-2+ key game tapes, looking at output trends/basic analytics, and some minor background research. Not a full blown, deep dive scouting report. We'll continue to scout these players ahead of the college all-star games, the Combine and post-Combine for a full reporting ahead of their NFL Draft.
I (RC) conducted my scouting as Ross Jacobs did his, we then exchanged our reports without knowing what the other was thinking/seeing. Then we briefly discussed our scouting in a chat (posted below the two scouting takes). *Please forgive typos on the chat transcript.
*Devy Rankings/Cheat Sheet: Go to CFM, Positional Reports, 'DRD' option, it's the final tab/report on the Dynasty Rookie+Devy sheet.
TE Jeremy Ruckert, Ohio State (Scouting Grade: C) = by R.C. Fischer
6'5"/260, 2020: 13-151-5 receiving, 0-0-0 rushing (5 games). Projected: 4.80+ 40-time, 7.25+ 3-cone
Hard to really label Ruckert yet. He was a top recruit TE, and a prototype for Ohio State…proper TE size, good hands, smart, limited athlete, dull for Fantasy (Vannett, Heuerman, et. al.).
All I see is Ruckert slipping off the line from blocking and escaping into a wide-open field for an uncontested catch…it's every catch he has. I don't know if he's good or great or not because he never does anything like a real TE. Kinda like T.J. Hockenson was at Iowa…a surprise/fake slip off the line and wide open downfield…that's why he's struggled some in the NFL – because he's not that good (as they bloviated that he was, as high as they drafted him…but he's OK).
However, Hockenson plays…and is adored, for reasons I do not and will not ever understand – but he plays, thus he sees targets, thus he's a viable FF option in the right situation. Ruckert could be the same, because the NFL LOVES the boring, stiff Ohio State TEs. Maybe Ruckert is better than that, but I've seen no evidence of it yet…but 2021 could be his breakout as a full starter.
TE Jeremy Ruckert, Ohio St (Scouting Grade: C+) = by Ross Jacobs
6'4"/250 lbs, 13-151-5 TDs (5g), Projected: 4.7 40-time, 7.2 3-cone
Seems like he moves well enough to be a decent pro. Not the fastest or most agile, but he's not a stiff either. More a blocker than receiver at this point. Actually, reminds me quite a bit of Tommy Tremble. Very good blocker with some upside receiving chops. We'll see how he develops with more catches this year.
RC: I'd rather give Ruckert an incomplete and move on...
RC: Hard to say with him splitting time and working with Justin Fields' offense.
Ross: Yeah he was the #2 guy for them it looked like, so there's not much to work with. A surprise, gotcha 1-2 times a game.
RC: Every pass he caught was him wide open without anyone in camera shot.
Ross: Hell of a blocker though.
RC: Didn't fully notice because I was trying to see if he had receiver chops and was frustrated by the lack of tape/info.
RC: My mind wants me to put him in the Vannett, Heuerman camp of future overrated, highly drafted TEs from Ohio State...but I'm willing to wait/see more of his work before damning him to hell.
Ross: I think it's safe to say he's better than the other guy, can't remember his name. That guy looked like your typical Ohio St stiff TE. I thought Ruckert looked a little more fluid than that, but we'll see.
RC: I'm open to B or D...or C. And I wouldn't be surprised if he got a T.J. Hockenson hype. Highly rated coming out of high school + Ohio State + Big Ten = future top 25-50 pick TE
Ross: Oh regardless of how good he is he'll get a draft push. You see it already with him as the #2 rated TE for 2022. How can anyone say that confidently when he's barely played?
RC: From the people that brought you Pat Freiermuth is the next Gronk and better than the Pitts guy from Florida...as they said in the summer of 2020 -- they will bring you top rated Ohio State TE clone/'next Gronk' label guy...
Ross: They say that about every possible top guy every year...sometimes about 2-3 per year!
Ross: I wonder when we'll start getting "next Travis Kelce" comments. He's been just as dominant for even longer than Gronk at this point.
RC: Not yet, because we're still stuck with every pair of TEs New England goes with is the new Gronk-Hernandez combo that Belichick likes...even though that hasn't been a thing for a decade and he hasn't been able to repeat it (because it was talent not system). We still have a strong New England fetish on everything...next Gronk, next Welker, next Brady
Ross: Edelman hasn't passed Welker yet either?
RC: Welker was the first, so I think he wins the label rights.
RC: Belichick...all his coaches who've gone on to fail...all his GMs who have gone on to fail...'next Gronk'...next Welker/Edelman'...there's one common denominator to all their successes or failures -- whether they were playing with Brady, or when they weren't.
Ross: Yup but let's hire Eric Bieniemy because he breathed the same air as Patrick Mahomes.
RC: If/when the Pats fail in 2021...it's going to be turn to crush Belichick, as people start figuring out the connections to all of it. If the Pats succeed this year, then Bill can keep his rep...but if they fail again this year -- he's going to get roasted, especially if the Bucs repeat or get close with Brady.
RC: Also add to Brady-made success/failures...Bruce Arians, the entire TB organization...and suddenly the Patriots O-Line isn't rated so good.
Ross: How did we go from Jeremy Ruckert to Eric Bieniemy, Belichick, and Brady? God bless football discussions.
RC: It's a sign...it's because Ruckert is so boring at this point. That's our subliminal scouting coming out in the form of us talking about other things.