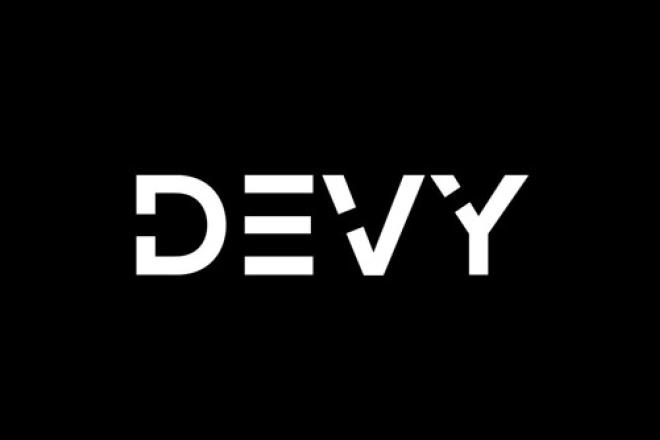 R.C. Fischer
Devy
03 July 2021
‍
2021 Devy Preview Scouting Series (for 2022): RB Breece Hall, Iowa State
*Devy (for 2022 prospects) Preview scouting = scouting 1-2+ key game tapes, looking at output trends/basic analytics, and some minor background research. Not a full blown, deep dive scouting report. We'll continue to scout these players ahead of the college all-star games, the Combine and post-Combine for a full reporting ahead of their NFL Draft.
I (RC) conducted my scouting as Ross Jacobs did his, we then exchanged our reports without knowing what the other was thinking/seeing. Then we briefly discussed our scouting in a chat (posted below the two scouting takes). *Please forgive typos on the chat transcript.
 *Devy Rankings/Cheat Sheet: it's the final tab/report on the Dynasty Rookie+Devy sheet
RB Breece Hall, Iowa State (Scouting Grade: C+) = by R.C. Fischer
6'0"/215, 2020: 279 carries, 1,572 rush yds, 21 rush TDs, 23-180-2 rec. (12 games). Projected: 4.5+ 40-time, 7.0+ 3-cone
Solid enough RB talent…with flaws and positives, but there is nothing super-special here that I see at first glance. There's no 'extreme' here…he's an solid/average size, average speed, maybe below average agility RB who has good interior running instincts and gets a ton of touches to push big tallies, which will impress the media but is just a solid/capable hand for the NFL.
Because he's a savvy runner, a team captain, and plays with effort…he'll get a nice push/a lot of touches and opportunity, but he'll never be a major star…but he won't hurt/kill an offense; he'll just not take it to another level.
I like his instinct running inside, good at reading holes and pausing to make choices. He stops and starts smart going downhill, but when he tries to do so and cut outside…he gets crushed because he's doesn't have high-end east-west speed/movement skills...but he thinks he does, so he dances around too much – which he can get away with in college but not so much in the pros (the David Montgomery story).
I'm more in the 'C' grade camp than 'B' camp, but I can feel what's going to happen here already – a good college RB is getting built up into an 'A' talent because he's a strong Big 12/major conference producer. He'll be a solid hand, a likely NFL starter but kinda forgettable soon after his rookie hype dissipates a year or two in.
RB Breece Hall, Iowa St (Scouting Grade: B) = by Ross Jacobs
6'0" 210, 2020: 279-1572-21 rushing, 23-180-2 receiving (12g), Projected: 4.45+ 40-time, 6.9+ 3-cone 
Things I like: has good vision, runs patiently then explodes forward when he gets a crease, slippery and tough to tackle 1-on-1, consistently finds extra yards. Things I don't like: tweener size, fast but not a burner, runs tough but not a banger, decent hands but not spectacular.
Hall is a really good all-around RB, but he seems to be jack-of-all-trades master of none and I think that could hold him back from being considered a truly elite prospect. There might be some upside here though since he looks like a natural back and not just an athlete playing RB. There's a confidence/assurance in his movements that I like. He just looks comfortable playing RB. Reminds me of a more agile, more instinctive Tevin Coleman.
RC: I see some Tevin Coleman in Breece, in that he goes faster in the open field...but I'm worried he's too slow before that to get to the next level enough.
Ross: Could be. I thought I saw a little bit more burst than you're seeing, but it might be slow Big 12 defenders tricking me.
Ross: Do you see any Donald Brown DNA here?
RC: Would you agree with this statement on just a straight speed standpoint...Master Teague is a faster version of Breece, which then Chris Rodriguez is a faster version of Master T...so Breece is the third of those three RBs we've looked at this week?
RC: Similarish size and running styles but Breece the weakest straight line runner...and worst agility of those three specifically?
Ross: No, I thought Hall was the fastest of the three, the most agile, and the second best straight line runner of the three.
RC: Well, we got a lot of scouting divergence on the RBs coming up potentially.
Ross: Sounds like!
RC: I've previewed Breece two times now...I don't like the speed/agility at a star NFL level after both watches. I do see the instincts and vision but trouble brewing with his speed/agility behind the line of scrimmage.
Ross: That's worrisome to me because I have to imagine you're going to be sharper at pinpointing the timed athleticism. I thought Breece looked average-ish fast for his size but fairly agile. I might need to revisit that and watch closer.
RC: It's a preview, a snapshot...one of us could've picked a bad (or good) game, etc. to watch.
Ross: True. I try to go with the tougher defenses, but who knows.
RC: For me, this is the 2nd-go-round with Breece, expecting to see some 'wow' and just not seeing it at a high level. NFL-worthy but not the star people are claiming.
RC: I only look at the toughest opponent matchups to watch any prospect.
Ross: And that falls in line pretty close to what I'm thinking. He's good. He belongs. But so much rides on his measurables. If he comes in with some crazy numbers next year, we might bump him up.
Ross: For me he was the 2nd best pure running back I've watched so far just as far as instincts and comfort go.
RC: That's why Breece's under 4.6 ypc in each of four of his last 5 games is nudging me that something could be off...Texas, Oregon, Oklahoma...they didn't seem overmatched by him at all.
Ross: It looked like those defenses weren't afraid of Purdy at all and the line was a little overmatched.
RC: He's a compiler on a lot of touches. I think he was a beneficiary of good coaching and Brock Purdy as an RPO weapon.
Ross: He never got completely shut down though.
RC: He did get shutdown at the end of the year, of sorts when you put him more in a 15-18 carries mode vs. 20-30+ carries in a game times 4 yards a clip
Ross: I'm saying he never got hit with a 2.3 or 3.1 ypc
RC: 34-136-2 looks sexier than 17-68-1
RC: Rare 'good' RBs hit disaster ypc games unless facing a monster/Alabama, etc. Under 5.0 consistently, for me, is a worry...not doom, just gets my attention.
Ross: I think we're both agreed that he's not special though. Decent, maybe a little upside, but nothing to write home about.
RC: NFL starter. Coaches will love him. David Montgomery got there. Breece will too, I'm sure...unless he bombs the Combine.