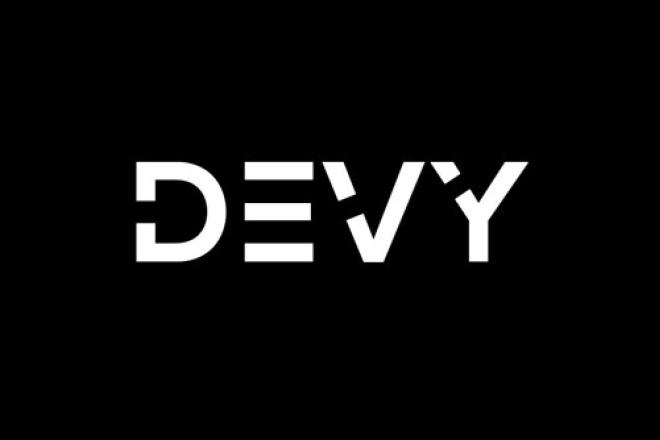 R.C. Fischer
Devy
01 July 2021
‍‍
2021 Devy Preview Scouting Series: QB Spencer Rattler, Oklahoma
*Preview scouting = scouting 1-2+ key game tapes, looking at output trends/basic analytics, and some minor background research. Not a full blown, deep dive scouting report. We'll continue to scout these players ahead of the college all-star games, the Combine and post-Combine for a full reporting ahead of their NFL Draft.
I (RC) conducted my scouting as Ross Jacobs did his, we then exchanged our reports without knowing what the other was thinking/seeing. Then we briefly discussed our scouting in a chat (posted below the two scouting takes). *Please forgive typos on the chat transcript.
 *Devy Rankings/Cheat Sheet: Go to CFM, Positional Reports, 'DRD' option, it's the final tab/report on the Dynasty Rookie+Devy sheet
QB Spencer Rattler, Oklahoma (Scouting Preview Grade: C+) -- by RC Fischer
6'0"/205, 2020: 67.5% Comp Pct., 3031 yards, 28 TD's/7 INTs (11g), Projected: 4.8+ 40-time, 7.0+ three-cone
I would sum this early/limited scouting preview up by saying: If Rattler played for Texas Tech, instead of Oklahoma, no one would push him as a top NFL prospect and they'd think 'typical spread offense, Air Raid quick passing QB…and look how small he is!'. But he plays for Oklahoma, so he's deemed 'special'. He's not the prospect that Mayfield-Murray-Hurts were coming out of Oklahoma.
Now, I'm not saying Rattler is 'bad'. I just don't see the #1 pick in the draft/franchise QB here. He plays in a fancy/great offense. He looks and waddles around just like Patrick Mahomes…they look very similar, not as talents, but as humans – but I think analysts confuse that with 'he's Mahomes-like!'. He's not (not yet, but maybe it develops).
Rattler has a so-so arm. He floats downfield passes versus really stepping in and zipping them into tight windows. He's very small…maybe 6-foot and maybe 200+ pounds. That's not a damning physique for a QB, like it used to be, but considering Rattler isn't fleet of foot – it's some trouble transitioning to the NFL. He's going to be eclipsed by his O-Line and the D-Line trying to work as a traditional QB.
His game is short, quick passes, and the occasional bomb with his superior talents (in many matchups). He reminds me more of Tua or Sam Darnold or maybe smaller/lesser Trevor Lawrence – QBs who were confident in college, can run the short passing game well (screens, swings, short timing), makes quick decisions with a good/quick release, but is not thought of as an elite QB because he's not a traditional pocket guy nor has any high-end mobility or size/arm to make up for the traditional shortcomings.  
There is NFL talent here, but I'm not sure if it's as a starter or franchise guy…definitely not #1 pick in the draft guy – but I think we're going to get that narrative pushed on us regardless. Typically, who THEY push early…it's not the guy. Maybe with another year of CFB play he makes a jump to 'B' level. There's some room for upside here. I'm not damning him to hell as a prospect, but I am initially unimpressed from what the buzz has been on him going in.
QB Spencer Rattler, Oklahoma (Scouting Preview Grade: B) -- by Ross Jacobs
6'0"/200 lbs, 2020: 67.5% Comp Pct., 3031 yards, 28 TD's/7 INTs (11g)
The #1 QB in the 2019 high school class, Rattler didn't get that ranking for no reason. It's obvious he has all the characteristics of the new-age, high volume passers being raised in the era of 7-on-7's. He's got a good arm with plenty of zip, very accurate, mostly makes good decisions although he can get a bit aggressive at times because he trusts his arm to get the ball into tight windows and has a little bit of mobility to scramble around and buy time to throw down the field.
The easy comparisons are to the other short Oklahoma QB's Baker Mayfield and Kyler Murray, and there are for sure some parallels. However, he clearly doesn't have Murray's dangerous mobility and while he sees the field well, I don't think he's nearly as good reading the defense as Baker. To me the best comparison is Zach Wilson. They have very similar games both positive and negative, but I'd say Rattler is just a little worse in every category. His arm isn't quite as good as Wilson, he's not quite as fast, and he's shorter and has an even smaller frame. He was only a redshirt freshman in 2020 though so we should see more development from him next year. Has a chance to be quite good although I'm not sure he's quite on par with Wilson or his Oklahoma predecessors.
RC: So, we have a full grade difference on Rattler...but some of the same thoughts, which I would sum up as: Looks good enough, but not as good as Mayfield-Murray-Z. Wilson. If that's the vibe, I can't give him a 'B' grade yet, for me.
ROSS: That's fair. I'm not used to thinking of guys as A, B, C +/- and when you frame it that way, I can definitely get behind that. B- is probably closer to what I'm thinking.
RC: If you say 'B' as a good+, NFL 'winning', obvious lead QB...and 'C' as starter but not a big producer for FF/stats and not a franchise changing QB, a mediocre /.500 type QB -- which way do you lean on him, the B or C side?
ROSS: C. He can play, but his physical limitations could hold him back from being a top guy. I've defended smaller guys like Murray and Baker and Zach Wilson when they have the stronger arms to make up for it. Rattler's arm is NFL quality but only up to 15-20 yards or so. Like you said he flutters the deep passes a little, and if you can't at least threaten the defense deep it's going to hold you back.
ROSS: It's funny you mentioned that he waddles around like Mahomes because that's something else I was thinking - he looks and moves like a tiny much weaker armed Mahomes, like he's the vegetarian option Mahomes but I didn't want to evoke Mahomes comparisons as a talent. Rattler is nowhere close. He just LOOKS stylistically like a tiny Mahomes.
RC: looks like him a bit in the face and hair too. It's gonna mess with lazy analyst's minds and warp their scouting.
‍