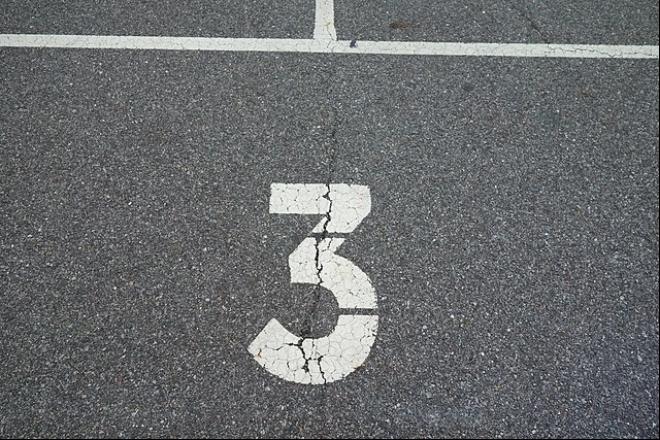 R.C. Fischer
Total Football Advisor
20 September 2021
‍
2021 Fantasy Three Things/Five Players from Sunday's Games: Week 2
OK, we came back to earth (overall) in Week 2.
In Week 1, everyone was winning…an FFM record in-rate and several high score games and some record scoring for a week in the league games. It was glorious.
This week, Week 2, pre-MNF, it is tracking 55-60% win-rate across all platforms…a chance to be near/at/above 60% depending on how extreme Rodgers-Davante go tonight. We've got a lot more folks with Rodgers and/or Davante than facing either or both. Good luck, whatever your circumstance is.
Most FFMers are (2-0) or (1-1) with top 1-2-3 scoring in their leagues…so, the panic levels are lower than usual right now…which is good.
If you're (0-2), no need to panic just yet. It's no fun, but you're in the same boat as the (2-0) teams this week between games – our jobs are to keep trying to make our teams better through waivers and trades, regardless. If your (0-2) team goes to (1-2) this week…and the (2-0) team loses to fall to (2-1)…then the (1-2) teams are only one game behind the playoff teams with 11-12 weeks to go. So much time. It's not fun for an (0-2) craving that first sweet taste of victory, but you have to just exercise patience…instead of wildly flailing away to fix the entire team all in one week.
Mostly, teams that have a loss or two after this week…had one or both games won with the winning ticket player on the bench. You were a sit-start away from a win…or two. If that's the case, why do you need to overhaul your entire team? If you lost to a high scorer of the week and you scored well, but lost…do you need to change everything because of one negative event?
We're going to lose…what?...3-4-5-6 regular season games this year? Don't lose your head if one of them was Week 2. Don't spend all week ligating what you should've done in the preseason draft. It's remarkable how (0-2) FF owners remember all the players they were gonna or should've taken a month ago in their redraft and laments it all round-by-round, but can't remember their anniversary or knows when their best friend's birthday is or that they were gonna take out the trash yesterday but forgot, etc. What was true a month ago is all different now. All you can deal with is 'the now'. There are all kinds of ways to tinker with your team today. Redrafting the perfect team in your head back in mid-August, you're wasting precious time.  https://youtu.be/S-x8IMHyAyk
And all the (2-0) teams…don't get too complacent. What looks like extraordinary depth today is chaos next week. Keep tinkering and exploring trades with those (0-2) panickers who will do anything (including stupid, reckless things) to change their lot in life.
-- THREE THINGS ON EACH SUNDAY GAME (thoughts subject to change as I rewatch games all week) --
NYG-WSH
 -- See my Sunday article for further discussion on the Washington-DST, and what to do with them if they are your primary DST right now.
 -- Antonio Gibson (13-69-0, 2-4-0/2) came into this game with a minor AC joint issue…and then, in game, got slammed into the ground shoulder first – and THEN we started to see Gibson coming out more and J.D. McKissic (4-10-1, 5-83-0/6) seeing more snaps/touches. Ron Rivera was managing AG's AC injury. We'll have to see this practice week to what extent Gibson is going to be bothered by it for Week 3.
 -- Daniel Jones (22-32 for 249 yards, 1 TD/0 INT, 9-95-1) has rushed for 122 yards and 2 TDs so far this season…to go along with two 240+ yard passing games. Because teams are so focused on Saquon Barkley (13-57-0, 2-12-0/3) and are daring Jones to beat them…which allows him to push numbers, and he is right now. A good matchup this week vs. Atlanta.
CIN-CHI
 -- Joe Burrow (19-30 for 207 yards, 2 TDs/3 INTs) still does not look like his 2020 or 2019 self…he looks human…less than human. He's babying passes. He's flat-footed. He's jumpy around pressure. He does not look good…but there is a possible silver lining – once he threw three straight picks on three straight passes, it looked like Burrow got ticked and started playing less tentative…started stepping into his throws. Maybe he's shaken the mental block late Week 2…but hard to fully say. This is a fluid situation needing a trained eye.
If you want to invest in him in Dynasty, as a buy low right now – I can't tell you yes or no…it's all 'faith' that he turns things around or not. I think he will, but that's just a hunch.
 -- Credit the Bengals defense, which I have been noting looks so good/promising this year, for keeping Cincy in this game. So many turnovers and yet, the Bears could only score 20 points (only 13 offensive) and the Bengals still had a shot in the end but couldn't complete it.
One of the reasons why Justin Fields (6-13 for 60 yards, 0 TD/1 INT, 10-31-0) struggled in relief of Andy Dalton was that defense.
 -- I think David Montgomery (20-61-0, 3-18-0/4) looks fantastic…like a new RB. Incredibly shifty now. He had a so-so FF game, but minor note: he lost a beautiful 37-yard catch and run play to offsetting penalties, or he would have posted another 100+ total yards game. I know they have a bad O-Line, but man does Montgomery look terrific trying to fight through it.
HOU-CLE
 -- Tyrod Taylor (10-11 for 125 yards, 1 TDs/0 INT, 1-15-1) hurt his hamstring and didn't come back out after halftime…so, we got the Davis Mills (8-18 for 102 yards, 1 TD/1 INT) debut…and it wasn't great, as expected.
However, I'm pointing this out to discuss the Browns defense – the Browns-DST was pushed around by Tyrod and then they didn't totally smash Mills. I can't love this DST going forward.
 -- Jarvis Landry (1-9-0/1) got hurt right away and left the game for good. Rookie Demetric Felton (2-51-1/2) saw more time with this turn of events – and he had a couple really nice plays. Felton might be forcing his way into the starting rotation…at least more snaps next week for sure.
 -- Why Nick Chubb (11-95-1, 1-3-0/1) only took 11 carries in this game (for 8.6 ypc)…I have no idea. I am losing faith in this Browns team…and I wasn't high on them as the rest of the world to begin with.
LAR-IND
 -- Darrell Henderson (13-53-1, 3-29-0/5) left the game in the 2nd-half with a rib injury. Prior to that, Henderson was running fine -- but the run game was just sluggish/OK once again. Sony Michel (5-46-0) was forced into the game and perhaps it was because he came in as the teams were worn down, but things just looked more natural, more effective with Michel toting it.
 -- As good as Cooper Kupp (9-163-2/11) was, Michael Pittman (8-123-0/12) was trying to stay step-for-step with him. You expect Kupp to pop against Indy, but I didn't think Pittman-Wentz would push around the Rams corners. A huge step forward for Pittman, finally. The clear #1 for Indy.
 -- Carson Wentz (20-31 for 247 yards, 1 TD/1 INT, 5-37-0) didn't look pretty, but he was gritty giving 110%...which ended up getting him hit too much and getting hurt. Indy might have won this game, had Wentz stayed in. If Wentz is out for any time, and Jacob Eason (2-5 for 25 yards, 0 TD/1 INT) takes over – it hurts Pittman…and any chance Indy would win the AFC South.
If Eason starts Week 3…the Titans-DST has some potential for the week.
 -- I have no idea why Frank Reich went away from Jonathan Taylor (15-51-0, 1-2-0/1)…except, this is what he does…splits up touches…and loses games. I mean, Nyheim Hines (1-5-0, 1-17-0/2) was a ghost this week, after being integral last week. Hard to figure out what Reich is doing, besides losing/disappointing fans.
BUF-MIA
 -- Another sluggish week for Josh Allen (17-33 for 179 yards, 2 TDs/1 INT, 5-35-0)…I am starting to get worried. Worried that he is not going to produce commensurate with his redraft status. Some of this was game flow (they were up big, fast, no need to throw heavy), and there were near-miss rushing TDs and passing TDs by Allen…but Allen is completing 55% of his passes YTD…where he was flirting with 70% all last season. 2020 Allen isn't here in 2021, yet. It's not as bad as 2018-2019 Allen, but it's not 2020 Allen. I see flashes of 2020, but no consistency yet.
I'm not buying low…or panicking. I'm stuck holding here. Closer to panic that he's not going to give me the ROI that I need.
 -- Tua Tagovailoa (1/4 for 13 yards) was getting crushed right away by the Bills defense…and they knocked him out of the game quickly. Getting out early, probably saved his career for a few more weeks – because this was shaping up to be an epically bad performance. He is so bad…
 -- The Bills defense looked great here. They were good+ Week 1, but hot here…a possible best in the NFL type of defense as it looks like they have fixed their two issues from last year…
1) Their run defense looks terrific.
2) They are developing a pass rush…6 sacks here. Rookie Greg Rousseau (5 tackles, 2 sacks) is starting to contribute right away and giving them a bump. WSH-HOU the next two weeks. Aside from Week 5 at KC…you can use this defense every matchup up to Week 14 at TB, and I'm not totally shook by that match up either.
Considering the schedule, the Bills are arguably the best defense to own for FF 2021.
NE-NYJ
 -- Damien Harris (16-62-1, 1-2-0/1) had a 35-yard run on his first carry of 2021. In his 38 carries since, 127 rushing yards…or 3.3 yards per carry. He's not really 'blowing up' here. Good carries, kinda disappointing output.
 -- The money in the NE backfield, or anywhere else for NE, is with James White (5-20-1, 6-45-0/8). White is averaging 6.0 rec., 63.0 total yards, and 0.5 TDs per game. In other words, a fringe RB1 in Fantasy. And you wouldn't believe…and will not want to start him on purpose next week, if you own him.
 -- Oh, and NOW the Jets make Ty Johnson (12-50-0 ) the starter! Where was that Week 1? It doesn't matter, the Jets O-Line is terrible and will drag down the RBs regardless. Ty Johnson is now the lead in an RBBC with Michael Carter (11-59-0, 2-29-0/3) in the James White role…which makes Carter more appealing in PPR.
 -- Braxton Berrios (7-73-0/11) is averaging 6.0 rec. (9.0 targets), 62.0 yards, 0.0 TDs per game so far this season…he's the real BFF receiver for Zach Wilson…not Corey Davis (2-8-0/5) or Elijah Moore (4-47-0/8)…or Keelan Cole or Denzel Mims (healthy scratch).
Speaking of Zach Wilson (19-33 for 210 yards, 0 TDs/4 INTs)…4 picks…I'll get into this more in their game recap, and later in this report you are reading.
SF-PHI
 -- All three main SF RBs got hurt in this game. We don't know who will be available this week (as of this writing). When healthy here, the 49ers were trying to push Elijah Mitchell (17-42-0, 2-11-0/2) but it wasn't really working well.
JaMycal Hasty (5-38-0, 4-21-0/5) came in and looked better/more effective than Mitchell.
When Mitchell got hurt, Trey Sermon (1-8-0) came in and got crushed, and immediately was out of the game.
If all three are down, I guess it's going to be Trenton Cannon and Kerryon Johnson…and you probably want neither for a week. It is entirely possible that Deebo Samuel (2-8-0, 6-93-0/8) leads the team in carries Week 3.
 -- Jalen Hurts (12-23 for 190 yards, 0 TDs/0 INTs, 10-82-1) had a rushing TD fall just short (inches) and had two TD passes stolen away by circumstances. This was almost a sweet FF day.
 -- George Kittle (4-17-0/4) is a top Fantasy TE? Really? Two games into 2021: 4.0 rec. (4.5 targets), 47.5 yards, 0.0 TDs per game. Just 2 TDs in 8 games last season…so, 2 TDs in his last 10 games. This is a top 3 FF TE?
LV-PIT
 -- Derek Carr (28-37 for 382 yards, 2 TDs/0 INT) is now better than Ben Roethlisberger (27-40 for 295 yards, 1 TD/1 INT) for FF. Carr is averaging 408.5 yards passing per game so far this season. Ben is running on fumes with no run game and age catching up, while Carr looks comfortable with no run game and missing O-Linemen.
It helped Carr that the Steelers best three defenders were out in this game (Haden, Bush…then Watt in-game).
 -- Diontae Johnson (5-91-0/12) was in the game, with the Steelers throwing for some reason…down 9 points with 5 seconds left. Of course, Diontae took a shot and laid on the ground clutching his knee as the game/live feed ended. We don't know if he's just Diontae hurt (which is being fine after looking like he was shot with a rifle in the leg) or if he's done for the year, or something in-between.
 -- Bryan Edwards (3-40-0/3) did not have a follow up game this week, per se. Edwards had two catches reversed by penalty…one of them a TD catch. Still, there is no real effort by Carr to push Edwards as 'his guy' It's Waller…and when they triple Waller, Carr spreads it around to everyone else.
NO-CAR
 -- Well, that didn't last long…the Jameis Winston (11-22 for 111 yards, 0 TDs/2 INTs, 3-19-1) fairy tale turned into a nightmare in one whole week. Who could have predicted that? Not the media who was throwing roses at his feet after last week, and thought it was not going to stop against dumb old Carolina. Two things wrong with that theory…
(1) Jameis still sucks.
 -- (2) The Panthers have a top 5 +/- defense in the NFL. They smothered the Jets last week and then really put the screws to the Saints this week. The Panthers-DST gets Houston in Week 3…which means they might be the top DST of the Week 3 projections…as the Panthers rise to (3-0) next week.
 -- Alvin Kamara (8-5-0, 4-25-0/6) is averaging 3.5 catches for 17.5 rec. yards working with Jameis through two games. Yes, I would start getting nervous if I owned him. But what can you do? You just have to ride it out and hope Taysom Hill takes over soon.
DEN-JAX
 -- A statement game for Courtland Sutton (9-159-0/12)…he is absolutely the #1 WR on that team, one of the best WRs in the NFL. It was also a statement game for James Bradberry, who shut Sutton down in Week 1.
 -- D.J. Chark (1-19-0/4) had another nightmare via Trevor Lawrence (14-33 for 118 yards, 1 TD/2 INTs, 2-21-0)…one catch on 4 targets. DJC now has 4 catches on 16 targets this season…not because he's an issue, Trevor is.
 -- This is why I pushed the Denver-DST to start the season, because of Weeks 1-2-3. They have held their first two opponents to under 15 pts each game. Zach Wilson goes to Denver Week 3 should be nice too. It's not that Denver has a great defense…it's OK/good, but the schedule start was so sweet.
MIN-ARI
 -- K.J. Osborn (5-91-1/6) is becoming the breakout star no-name WR of 2021. Like I said last week, I can't really tell the difference between him and Justin Jefferson (6-65-1/10) on the field. And KJO is scoring better for FF through 2 weeks.
 -- If K.J. Osborn is a revelation, and Thielen-Jefferson are already awesome…the Vikings have, arguably, the best WR trio in the NFL. Considering the Vikes have OL issues and defensive issues – Kirk Cousins (22-32 for 244 yards, 3 TDs/0 INTs) might be about to take off as the passing volume guy in the weeks to come of the Vikings just given into the fact that they have this trios WR thing they can just ride (or die) with.
 -- Arizona-DST gave up 27 points (7 off a defensive score) and gave up 20 of those 27 in a blink to start the game…but after a rocky start with a blown coverage long TD and just getting thumped for a moment, the Cards-DST rallied and consumed the Vikes offense when it mattered down the stretch. The Vikings were 2-of-10 on 3rd-downs in this game.
Arizona is still the 'it' defense to my eyes but had a weak FF game here – which means all of you that do not own them, you might get a chance Week 3 as people cast them aside. BUT they are facing Jacksonville, so some people will hold them for that…others will drop due to being angry at Week 2…but if they are free, the JAX matchup will bring new shoppers seeking them off waivers.
I am not swayed off Arizona-DST one bit after this game. There are not many other places to turn to for promising DSTs.
ATL-TB
 -- Well, at least most of us got in ahead of the Cordarrelle Patterson (7-11-1, 5-58-1/6) pop…he will now be chased after on waivers in most leagues – only to find out many of you have been sitting on him for two weeks! 'How did they know?' https://youtu.be/CqwdDxqdCYg
As we've been discussing, Patterson is a real RB…and way more talented than Mike Davis (9-38-0, 7-25-0/7) and thus CP is a threat to become the #1 back here…but more likely he just worked himself into a Mike Davis is the ceremonial starter, but Patterson takes a 60/40 majority of the touches because he's a playmaker.
Mike Davis can't do this: https://youtu.be/PPVPXcoIisE
 -- Kyle Pitts (5-73-0/6) took another step forward. He had a lot of his work in the 1st-half. Matt Ryan is too scared to see him open half the time. Pitts might have had a TD catch and run but he caught and then slipped then ran…and that allowed defenders to catch up to him.
I saw a nice jump in Pitts from Weeks 1 to 2…by Weeks 4-5-6 this might be something special emerging.
 -- Mike Evans (5-75-2/9) got stiffed during last week's passing game buffet vs. DAL, so you could tell Brady was trying to make it up to him…Evans got 9 targets, where the next closest in targets was 5 (Godwin, Gronk). Antonio Brown (1-17-0/3) with one suffered the most.
Next week…who knows?
Brady faces real defenses the next two weeks (LAR and NE), so it will likely be where the best matchup is…there he will go. Going to be hard to predict because Brady is going to have to 'feel it' in game. He leans on no one but spreads it all around properly to where the best opportunity is.
DAL-LAC
 -- Justin Herbert (31-41 for 338 yards, 1 TD/2 INTs) has thrown for 337 and 338 yards in his two games, but only has one TD pass in each of them…plus 3 picks total. He's been better than that (for TDs and the higher INTs) – Herbert has had some odd TD passes either dropped, reversed by strange penalty, or just fall short leading to a run in score or some bizarre circumstances that move them back from there and they settle for a FG.
Herbert and Josh Allen are similar QBs, their 2021 seasons have been a little down off of normal – but Herbert looks more 'fine' to me…where Allen just looks slightly 'off' from his 2020 self.
 -- This was a statement game by Mike Williams (7-91-1/10)…there were fears he might be taken out by CB Trevon Diggs, which is what happened with Mike Evans Week 1…but maybe more it was just easier from Brady (Wk1) to go everywhere else than mess with Diggs-Evans. Williams didn't get Diggs on him the whole time, and Williams is looking better than ever…so, he was working no matter who was covering him. Nothing but green lights for Mike Williams ahead…a possible WR1 the rest of the way! With Keenan being so too!
…which means: leaping catch attempt from Williams, comes down hard and gets hurt for 2-4 weeks is coming at any moment.
 -- Another week, another Tony Pollard (13109-1, 3-31-0/3) is better than Ezekiel Elliott (16-71-1, 2-26-0/2) event. Dallas isn't even trying to hide it now. Well, they are…they are saying 'we want to keep Zeke fresh for the finish' – yeah, like Tennessee does Derrick Henry…Mike McCarthy and Kellen Moore are smartly moving away from Zeke and going to Pollard, while trying to keep the ruse of Zeke as 'the man'…because Elliott is a baby and will pout when he's not treated special.
TEN-SEA
 -- Tennessee was supposed (to the mainstream analysts) to be SO awful that EVEN the lowly Arizona Cardinals humiliated them in Week 1. Well, what do we say now that Tennessee got down early to Seattle…at Seattle…then came back and punched the Seahawks in the face? Arizona must not be all that bad, maybe?
A.J. Brown (3-43-0/9) dropped like a hundred passes in this game, and the Titans still found a way to win. Am I worried about AJB? Sure. Offseason double knee surgery…who knows how he really feels route-to-route in the NFL grind? Could just be a blip. Brown doesn't have the greatest hands to begin with.
 -- Speaking of old Ole Miss WRs in some trouble…the spiral of D.K. Metcalf (6-53-0/11) that I feared was happening 2nd-half of last year…it's happening into this year. Defenses finally figured out how to play him, they are all copying each other (as they should) and DKM has no answer. I don't think Metcalf busts from here…just doesn't live up to his peak value/ROI that he had early 2020 season.
All leading to a guy I was worried was tailing off too much in 2020 as well being the re-#1 again, Tyler Lockett (8-178-1/11). I was wrong about Lockett…but well-founded in my DKM fears, I think.
 -- I thought we might see some Gerald Everett (1-3-0/2) pop after last week's little flash…but same old, same old with Seattle tight ends with Russell Wilson. Only Colby Parkinson can reverse this because he's a unique specimen…but not sure even he'll reverse it.
KC-BAL
 -- How many more dud performances from Clyde Edwards-Helaire (13-46-0) will people take before turning on him? Every time I bring up CEH floundering, his owners agree, but then quickly defend that a breakout is imminent.
I do this for a living, and I try to project (fancy word for 'guess') where the touches are going, what kind of touches, etc., and what the player's talent is for what they can do with those touches – and I 'project' situations wrong all the time and have to keep adjusting as the info changes constantly. I keep learning and adjusting every week in a season. People have to learn and adapt from this CEH situation – he's just not needed to do big things in this offense.
Darrel Williams is often trusted more in a few key spots, and Jerick McKinnon (1-14-0/1) made an attention getting play/near TD in this game. CEH is 'solid', he's 'good'. He's just not going to rack major numbers in this offense because it's a Mahomes-led offense, not an RB-led one.
 -- Ty'Son Williams (13-77-0, 2-16-0/2) is so clearly the best RB on this team (outside of Lamar). He had a short TD run fall just short or everyone would be crowing about him this week…but if you watched both of his 2021 games, the leap Ty'Son made from Weeks 1 to 2 was impressive. Ty'Son was good, flashed a bit Week 1 in his debut. Week 2/this game, Ty'Son was running more like a future star. This is going to pay off nicely.
 -- Chiefs Rookie LB Nick Bolton (9 tackles, 1 TFL) is starting due to injury to Willie Gay, but I doubt he's losing this job.
Bolton is a tackle machine + teams are going to try and run over KC to keep Mahomes off the field = Bolton could be an LB1 ahead if they do not give the job back to Gay upon his return.
  ===== FIVE PLAYERS…  =====
--KEEP IN MIND THIS WEEK…do you have a plan for 'What if ____ (top player of yours) got COVID reserved this week?' This is not the time to carry nine RBs just in case but have no viable QB to put forth if crisis hits. Do you have the proper or handcuffs…can you grab your opponents to keep them away in case they get hit with the issue? Make sure you have explored every angle of your and your opponent's roster for this week, and checked the weather forecasts -- before you plan your waiver strategy.--
*** FIVE WAIVER PLAYERS TO TRUST***
*Looking at players owned less than 50% on average in leagues across the whole FF-landscape. Your league, obviously, may be different/deeper.
**Adding a school grade to show my interest level (A-F)…and I don't mean that a D-F grade is 'bad'/just showing how pressing/important to me.
***FAAB % mentioned at any time below is based on a 17-20 man roster league. And it's hard to predict the right bid % because every league, situation, and lineup needs are so different. So, doing the best I can to 'project' (i.e. 'guess') what they will be based on early chatter.
1) WR Rondale Moore, ARI (Grade A-) *Again, note…not a grade on talent…just how important/urgent/great the waiver move is in context.
Last week's #2 is this week's #1. I thought we'd have some more time here before he 'kicked into high gear', but Moore is arriving fast/has arrived. These talented rookies (not the untalented ones) are falling into a pattern…a spotty Week 1 debut, looking a bit lost…then looking a lot more comfortable Week 2…on a trajectory to really pop to upscale consistency in a few weeks, as early as Week 3. Moore is too good to be ignored. The best FF WR from the 2021 NFL Draft…perhaps, the best from the last two Drafts.
2) RB Sony Michel, LAR (Grade B-) IF WE GET NEWS that D. Henderson is going to miss time.
Michel is the Cam Akers replacement Sean McVay will fall in love with. Henderson just handed McVay another reason to move away from him – Michel was brought in due to Henderson fears on injury assumptions preseason, and also because McVay hates DHendo…so, now, here we are. Even if DH is only going to be out 1-2 weeks…that's a window for Michel to capture McVay's heart.
**We have no idea if 1-2 or 3 of the 49ers RBs are going to be out for Week 3 (or longer). If JaMycal Hasty is the only man standing for Week 3…then he's a hot play for Week 3, but then not as hot from there as the other guys come back. I can't grade it properly until I know the extent of everyone's injuries…including Hasty's. But solo Hasty Week 3 might deserve to be right here in the waiver considerations.**
3) QB Derek Carr, LV (Grade C)
It's time to upgrade your feeble QB2 hopefuls like Big Ben or Burrow, etc. Why not with Carr? Averaging 400+ yards passing per game and 2.0 TD passes per game. It's working better than most. People don't want to trust Carr, but he had a really good season last year, and is needing to throw even more this season with no real run game or O-Line…let's give into it!
4) RB Cordarrelle Patterson, ATL (Grade C)
I'll be mad if you don't have him already. I couldn't have made it clearer. But some didn't have room or had other needs…well, this is your last chance at maybe getting him off waivers.
5) WR K.J. Osborn, MIN (Grade D)
I knew he was good, but I didn't expect him to come out like straight fire like he has Weeks 1-2. He's going to force Minnesota to change its offense to a heavier passing, 3 WR set dome passing team.
6) PK Graham Gano, NYG (Grade D)
The guy has made like a thousand kicks in a row. He went 0 of 0 on FGs in Week 1. He went 5-of-5 FGs Week 2 with two of them from 50+. He's hit 79 of his last 83 FG attempts the past 3.2 years…including 10 of 12 from 50+. Justin Tucker is the greatest kicker of our lifetime, but Gano is making a case that he might be nearly as good in the year 2021.
Gano is potentially going to be the Jason Sanders/2020 of the 2021 season.
7) QB Teddy Bridgewater, DEN (Grade D)
Not a long-term QB, per se…but he is facing the Jets Week 3, FYI. Not a bad emergency QB during bye weeks. You could do worse.
8) RB James White, NE (Grade D)
I've been saying he's Mac Jones's favorite receiver…and two 6-catch games later…I'm right. Everyone turns their nose up at him, but he's going to be an RB1.0-1.5 scorer in PPR after this week settles and ahead of a lot of big names. I don't see this tailing off anytime soon.
9) RB J.D. McKissic, WSH (Grade D)
Washington's milder version of James White…but only FF-worthy if Antonio Gibson is banged up. If Gibson goes down for a week, JDM is the guy to have NOT Jaret Patterson. If Gibson is 100% healthy, McKissic is Gio Bernard. If Gibson is banged up, then McKissic is more current James White in PPR.
10) QB Trey Lance, SF (Grade D-)
Watching the 49ers offense Week 2 (and Week 1)…it's only a matter of time. You want this in 4pts per pass TD, but I'm not sure how long you'll have to wait. This is an investment to sit on if you're QB desperate at QB2…or just want in as a QB3 dart throw to come true sooner-rather-than-later.
-----------------------------------------------
***FIVE WAIVER PLAYERS TO DISTRUST***
1) RB Peyton Barber, LV
I don't care if Jacobs is hurt and gone for the year…Barber is not the answer, and even if they try – Barber is awful. Your eternal chase for RBs because "I'm worried about my RBs" is a sentence every single FF player I know says every single day to me. They never are satisfied with their backfield. So, we're always reaching for touch count RBs wherever they roam. Don't reach for this one.
2) RB Trenton Cannon or Kerryon Johnson, SF
For the same reasons above. Although, I'd take the flyer on Kerryon if all three SF RBs are really down and out this week.
3) WR A.J. Green, ARI
Yippee, he scored a TD. No thank you. He is between the #5-6 option in this offense now.
4) TE Maxx Williams, ARI
7 catches for 94 yards is stunning…but Arizona/the Air Raid offense is not built to feature a TE. For two years now, the TE has been useless under Kobra Ky (Kingsbury/Kyler). This one game does not mark a change to me, but it's definitely got my attention…out of nowhere 7 catches on 7 targets for a TE here. Wow. I'm inclined not to believe it.
5) RB Zack Moss, BUF
Healthy inactive Week 1…got two rushing TDs Week 2 running as a backup. Buffalo is not a heavy run team typically, but they squashed Miami so fast and the run game was rolling…they went with it. Moss happened to get a couple of scores. Devin Singletary is still the starter…way ahead of Moss. Don't buy this guy the media LOVES and will crow about all week that he's going to grab the #1 RB role in Buffalo…it's not happening, and the #1 RB role for Buffalo is FF-worthless anyway. And if Buffalo starts to run more…Singletary is the one to own.
------------------------------
***FIVE BUY LOW PLAYERS***
*NOT 'Buy at any price'…it's Buy LOW. Try to find a deal. If none to be had, walk away. It's also NOT…go immediately ask the owner 'What do you want for ____', don't telegraph your desires.*
1) RB David Montgomery, CHI
Coming off a 'meh' Week 2. A current owner deeper at RB and desperate for some other position that you have depth at – you might be able to make this deal without a lot of pain. Why am I promoting a player I've previously mocked and avoided? Because the game has changed, his game has changed. He's transformed his body/running style and he looks like one of the 10 best backs in the NFL right now…let's say one of the 10 most shifty/agile instead of 'best' (just yet).
I was right when everyone else was wrong about him in his year's 1-2…wonder if I'm 'right' ahead of them again on Montgomery year 3? That he's becoming what they hoped for the past two years, but now they've moved on because it didn't work the first two years.
2) TE Kyle Pitts, ATL
Two conflicting things happening here…
1) Pitts made a Week 1 to Week 2 advance…looking more comfortable. He was close to having a real breakout type game, while still being a bit lost. There are positive signals.
2) Matt Ryan is low key one of the worst QBs in the NFL, and he's too scared to stay in the pocket and abuse the Pitts mismatch available virtually every play. Ryan is a hot potato QB…he just wants to get rid of the ball so he doesn't get hit. He's like Eli Manning's last two years in the NFL. But maybe it will dawn on him that Pitts is his best receiver soon. There were some early game signs of it here, but then it fizzled/was ignored 2nd-half.
If this hits, if Ryan wakes up…or Arthur Smith wakes up -- Pitts is a strong TE1 to come.
3) QB Jalen Hurts, PHI
The media hates Jalen Hurts for reasons, so after his Week 1 pop…they just patted him on the head and went and worshipped their false god Jameis Winston. Week 2, Hurts had a spotty game…so now they're attacking. Hurts was better than his still-OK-numbers Week 2. He's a great 4pts per pass TD QB that goes on sale when the media attacks…like this week.
4) RB Javonte Williams, DEN
He's in a split with Melvin Gordon and is clearly the better of the two. It is only a matter of time before Javonte is the 60/40, 70/30 share guy…and/or Gordon gets removed from the equation because MG will cry and whine about it when Javonte becomes the star.
5) RB Ty'Son Williams, BAL
People don't trust that Ty'Son is the lead guy here. They think Latavius is taking it. Ty'Son had a TD fall just short Week 2, and that would've halted his value slide happening this week…but no TD means paper hand holders are ready to sell. I'm a buyer. If you watched him on SNF, you see how talented he is. As he gets more comfortable, he'll start popping better and better numbers.
6) QB Zach Wilson, NYJ
I told you from his January 2021 scouting report, the media is going to hate him. They were neutral this offseason/preseason, just waiting to pounce, but now Wilson has handed them a loaded gun game with 4 INTs. He's going to get crucified as a pending bust all week…while they say 'Jameis just needs to clean up those turnovers from Week 2' all week.
Wilson is probably toast for 2020 because the Jets O-Line and offense are so bad, but if you want to invest in the real deal down the line/2022+…this is your week in Dynasty to get and sit and hold.
-------------------------
***FIVE SELL HIGH PLAYERS***
*NOT 'Sell at any price'…it's sell HIGH/sell good. Try to find someone in love with your player or values thrown into a multiplayer deal. If no one respects the player/buys right…then walk away.*
1) RB Najee Harris, PIT
He may be the first player to be on here every week for an entire season. He looks atrocious as a runner…especially behind a dreadful offensive line. He got a TD Week 2, off a catch and run pass play…so, now he's 'arrived' for the mainstream.
You don't dump Najee because he looks like a turtle with a piano on his back running in molasses – you sell him as if he was the #1 overall player in Fantasy. Like Najee + ___ to get McCaffrey type of swings for the fence. Current owner doesn't want to sell CMC? Yeah, dangle Najee + a really good 2nd piece and see what they do. They take their marching orders from the media, and the media believes Najee is the best back in the NFL waiting to happen. That's not hyperbole. If they say 'no', then so what…you're no worse off for the wares.
The best value you'll ever get out of Najee is what you turn him into.
2) WR Ja'Marr Chase, CIN
An uninspiring Week 2, but he did score a TD again…as dull/lucky as it was. Like with Najee commentary above, you don't dump him – you sell him fof for extreme value because THEY think Chase is the future best WR in the NFL. Best they've ever seen. He's not in the best two WRs on his own team.
3) RB Zack Moss, BUF
If you held onto him for some reason…you got a window to sell again. Do it.
4) WR Sterling Shepard, NYG
I'm a fan, but he's been way hot in output and the reason we all disliked him in the preseason/redrafts is because we fear his next injury is right around the corner. What might Najee + hot Shepard bring you in trade right now? (just thinking out loud). This is not escape SS at any cost…this is just seeing if you can leverage SS into something bigger/undervalued right now. Once Shepard has a down game, his value swirls down the drain.
5) Just 4 this week that I noted
------------------------------
***FIVE DEEP SLEEPER WAIVER PICKUPS***
*Total flyer/lowly owned or not-owned players
1) QB Taysom Hill, NO
We're baaaccck...to talk about Taysom. If you're in a SuperFlex or deep roster 4pts per pass TD. We're probably 1-2 weeks away from the turn to Taysom as starting QB. The Saints are too good to ruin their season via Jameis. 1-2 more weeks like Week 2, and it's over forever for Jameis.
2) TE Evan Engram, NYG
If you need a 2nd TE for depth/insurance…Engram could be back in the next week or two. If Engram joins in with an improving NYG passing game…EE can be a strong TE1, he's a talent.
3) WR Braxton Berrios, NYJ
Again, I mention: Berrios is averaging 6.0 rec. (9.0 targets), 62.0 yards per game out of the chute with two nice games Weeks 1-2. If he's Zach Wilson's true BFF WR…then this is something for PPR deeper roster leagues.
4) RB Michael Carter, NYJ
If the Jets reel in Zach Wilson and teach him the power of the checkdown sometimes…then Carter is going to be the next James White-like player in PPR at RB. That has some value.
5) TE Pat Freiermuth, PIT
Freiermuth is now starting…and it wouldn't shock me if Ebron is kicked to the curb soon. If Diontae is out, Pat F. might see a nice bump in importance in the pecking order here.
6) RB/WR Demetric Felton, CLE
Felton had a couple sweet plays on his two TDs…including a 33-yard catch-and-run TD. With so many CLE WRs banged up, Felton may arise from the ashes as the most interesting…an RB-to-WR convert.
How sweet? https://youtu.be/1eWC-YhwPOo
7) WR Denzel Mims, NYJ
High potential he gets traded in the next few days or next few weeks. If a smart team in need lands this…it might be a shock FF hit soon after. Mims is a talent, but not sure what is going on behind the scenes here. It may be something bad, but we don't know it…but for the cost…it's a Dynasty/deep roster look the next few weeks.
My assumption is he goes to Carolina to be with Matt Rhule, which isn't a great landing spot for 2021. But we might see Dallas or Indy or KC or New Orleans or Cleveland or San Francisco make a move here…among others.
---------------------------------
 -- FIVE…IT'S OK TO QUIT THEM PLAYERS (for REDRAFT) --
1) RB Tevin Coleman, NYJ
Lost his starting job one week in. Ty Johnson is now the lead back, splitting with Michael Carter. The Jets O-Line is so bad, it doesn't really matter who the lead back is.
2) RB Gio Bernard, TB
He was on here last week, but back again for those who held to see another week…Brady is going for downfield passing and setting records and Gio is not on the field much nor is Brady looking for him. There will be a week he has a 5-6+ catch game, but that will just be a blip.
3) WR Parris Campbell, IND
I'm not even sure he's a starter for them anymore, and it's Pittman-Pascal's world now anyway.
4) TE Tyler Conklin, MIN
I thought Conklin could pop a little without Irv Smith in MIN's preferred 2WR/2TE sets, but the breakout of K.J. Osborn has everything flipped and Conklin is a generic TE2 now.
5) RB Ronald Jones, TB
You don't want any of the Bucs RBs for FF, but RoJo is fighting to be the least desirable. Especially in PPR, move on. If Fournette goes down, there will be a stir but other than that this is dead money in Brady's all passing game world.
--------------------------------
***STREAMING DSTs OFF WAIVER(?) OPTIONS***--
1) Cardinals-DST
After getting knocked on their butts off the jump vs. MIN, starting with a broken coverage long TD, and a quick 20 points allowed…the Cardinals D started to lock and was making life miserable for the Vikings. The Vikings had almost no chance of converting 3rd-downs as the game went on (was 2-of-10 for the game).
If you're gonna ride or die with a DST…this is definitely a top contender.
The schedule is not bad ahead either…and only Week 8 scares me a touch.
Week 3: @JAX
Week 4: @LAR
Week 5: SF
Week 6: @CLE
Week 7: HOU
Week 8: GB
Week 9: @SF
Week 10: CAR
2) Panthers-DST
Like I said over the weekend…emerging to be one of the top 5 defenses in the NFL. And lowly owned by percentage. And a solid schedule ahead.
Week 3: @HOU
Week 4: @DAL
Week 5: PHI
Week 6: MIN
Week 7: @NYG
Week 8: @ATL
Week 9: NE
Week 10: @ARI
Week 11: WSH
Week 12: @MIA
3) Raiders-DST
Ummm… They held the Ravens down pretty well opening week and then really flustered the Steelers Week 2 (just 17 pts allowed). This is not an elite DST, but one that has a pulse among the rubble if your DST needs run deep.
Week 3: MIA
Week 4: @LAC
Week 5: CHI
Week 6: @DEN
Week 7: PHI
Week 8: BYE
Week 9: @NYG
**Saints-DST
They are not less than 50% owned nationally (more like 60%+), but if people quit them after last week…with several key injuries for just Week 2…they are nuts. Probably the best DST for the next 3 weeks in FF…if Lattimore and CJG are back, and with Bradley Roby eligible to play. This Saints D is going to be high end if they have Lattimore-Roby-Adebo all healthy.
If they get dropped…be on it, if needed.
Week 3: @NYG
Week 4: NYG
Week 5: WSH
-------------------
 -- Sleeper/lesser-name IDPs whose box scores or live watch caught my attention --
1) DT Javon Hargrave, PHI
He is dominating to start 2021. If you play with a DT specific spot…Hargrave is killing it.
6.0 tackles, 2.0 TFLs, 1.0 sacks per game after two weeks. Two TFLs in each of his first two games.
2) LB Nick Bolton, KC
Starting due to the Willie Gay injury, but not likely giving the roll back…and with everyone trying to run at KC to keep Mahomes-Hill off the field, Bolton should have a ton of tackles this year…and he's a great tackler.
3) LB Nick Vigil, MIN
Two great games right off the bat for a guy I've loved for years, and never understood why the NFL didn't. He's doing a great job of being like Eric Wilson 2020 for MIN.
9.0 tackles, 1.0 TFLs, 0.5 INTs per game YTD.
4) LB Ja'Whaun Bentley, NE
93% of the snaps played Week 2…9 tackles, a PD and TFL. It looks like he could be the starter for them from here on in. He's not my favorite LB talent, but he's starting to become the man in the middle…it seems.
5) CB James Pierre, PIT
Back-to-back 7 tackle games. He's producing IDP numbers like Mike Hilton did last year, and that's flirting with consistent DB1 numbers.
6) LB Quincy Williams, NYJ
Due to all the LB injuries for NYJ, they were forced to start one of my lovechild's from 2019. Jacksonville wasted him, and now NYJ started him Week 2 and he got 5 tackles and a TFL playing 91% of the snaps. This is one of the great IDFP mega-sleepers of 2021 for deep roster IDPs, given the current circumstances in NYJ.
‍
Outtro…
Good luck this week…we got many more weeks to go. 
R.I.P., Norm.