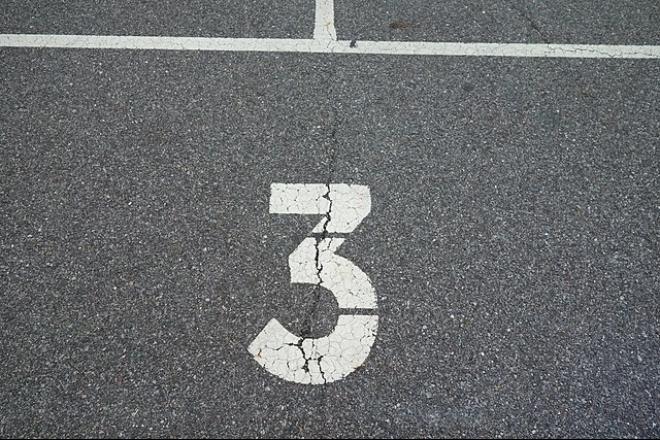 R.C. Fischer
Total Football Advisor
13 September 2021
‍
2021 Fantasy Three Things/Five Players from Sunday's Games: Week 1
I'm not going to let anyone who emails or texts or calls me that they lost their game this week and that their season is over and tell me all about the guys they should've drafted were and how the sky is falling…I will not allow you to steal my joy today.
You see, usually, Week 1, we see 55-65% win rates across the FFM land. Mostly happy people, but plenty of sad…and I then usually write a long motivational speech about not getting rattled by one loss and how it's a long season…which is all true…and I'll write that when the crappy week comes at us (probably next week)…but YOU WILL NOT steal my joy this day.
You see, we're on the verge of the single greatest win-rate week in FFM history (depending upon the final results of BAL-LV). I've never seen anything like it. Everyone seems to have not only one but are talking about record point tallies or best in the league this week type of wins. Wow! The main losers in FFM land this week were people with Aaron Rodgers…and a few people overcame him to still win. But roughly half the audience plays in Dynasty leagues, so almost none of them have Rodgers. The redrafters mostly have Mahomes-Allen-Murray-Herbert-Hurts more than Rodgers. But 'QB doesn't matter much in Fantasy', amiright?
The typical FFM QBs performed good to great, but it was the RBs and WRs that blew up (in a good way) this week…like all of the WRs that we pushed as 'you can find very good WRs later in the draft' – Antonio Brown, Mike Williams, Deebo Samuel, etc.
We also avoided THAT injury guy this week, which was huge. Last year, it seemed like we always had one guy hurt/out in the 1st-quarter who dealt us a zero or close to it. Not this week. Not unless you had Mostert…and many Mostert people overcame it and blew through to a win off the strength of the collective of the other positions.
We might have a terrible win-rate the next 14-17 weeks…but I'm going to go ahead and enjoy this one for all it is worth. I've had a terrible summer due to random events of life (two deaths of people close to me), so I was worried that a bad Fantasy Week 1 was going to be so 'summer 2021' but I was blessed from above with this amazing Fantasy week, on my birthday week, so I am not going to let anyone bring me down. I work my arse off for this. I've been sleeping only 2-3 hours a night for reasons I cannot explain, then wide awake and getting to work – work being a refuge from the reality of this summer. I am physically wrecked this time of year, with lack of sleep and all jacked up on Mountain Dew – and to see this Week 1 payoff, even if it's just dumb luck that will have my soul crushed next week (as is what Fantasy can do to a mere mortal)…there's nothing sweeter than a Week 1 'Hulk Smash' to make us all feel like all the summer prep was worth it.
I kid you not, no video (the first 25 seconds here) could capture what is going on in my head and heart right now like this one. https://youtu.be/B2oYI-hBiIE
Now, if you lost – you hate me and the world right now. I get it. And me celebrating wins only makes it worse – I'm having a party that you didn't get invited to. I don't mean to torture you, but I'm sorry…this was a helluva week overall, I even won some money on FanDuel it was so good! And if Ty'Son Williams goes off tonight…it's going to be even greater than the great it is now. Let me celebrate this one day…and then we'll fix your train wreck Fantasy team, where you started Gio Bernard because of me. Your season is not over with one loss…and don't forget, we got an extra week added to the season – we always fix messes, we will again this season. You're going to lose 2-3-4-5 games this year…you just happened to have a loss Week 1. 
Hate the loss today, then we come out fighting for Week 2.
-- THREE THINGS ON EACH SUNDAY GAME (thoughts subject to change as I rewatch games all week) --
*In no particular order*
PHI-ATL
 -- Jalen Hurts (27-35 for 264 yards, 3 TDs/0 INT, 7-62-0) put his foot down on his naysayer's neck in this game…he showed he's a legit NFL QB. No more talk of Deshaun Watson. An obvious QB1 for FF, especially in 4pts per pass TD…a potential top 5 QB in 4pts per. He'll have a dud or two (FF games) along the way, but he's just built for FF goodness and really did what needed to be done against a defense like Atlanta's – just mow through it. No fears on Hurts going forward.
 -- The Falcons offense got off to a nice start, driving the ball strong the first two series (but settling for FGs) and then they died under constant Philly pressure/crushing the Falcons' O-Line. With everything muted from drive three on…the Kyle Pitts (4-31-0/8) debut was nothing to write home about.
Pitts (co)-led the team in targets with 8…there was intent to make him a big part of the offense, but there was just nothing from the ATL offense after the 1st-two drives for anyone. Everything was rushed/in a hurry because Ryan was under heavy pressure.
186 yards the first two drives for ATL…74 yards the rest of the game. There will be better games for the Falcons…you'd think, but this looked pretty terrible.
 -- Good usage of Cordarrelle Patterson (7-54-0, 2-13-0/2), but not radical usage. He's just a split role RB…a Mike Davis (15-49-0, 3-23-0/6) injury away from being the lead back – something you can say about a lot of #2 RBs taking 30% or so of the work.
CP's work was better than anyone in the mainstream expected, but not what I was hoping for. But he still has value as a Mike Davis cuff. But when Davis gets hurt, Qadree Ollison will get elevated and make this more a duo I suspect.
PIT-BUF
 -- This wound up to be a defensive tussle…which I expected from Buffalo, and they were as advertised. However, I didn't think the Steelers would bring the defensive heat like they did – they lost 2/3rds of their starting corners in the offseason and I thought that would make them susceptible to getting crushed by Josh Allen (30-51 for 270 yards, 1 TD/0 INT, 9-44-0)…but credit the Steelers, they were all over Allen the final 2-3 quarters.
It speaks more to the Steelers defense still being a top 10 unit, which I thought it would fall out of the top 10 on age and the free agent losses. I don't believe this was the Bills regressing or Allen being an issue…it was credit to the Steelers D.
The Bills did enough to win this game…they made the Steelers look foolish, and the Steelers should be worried about their offense.
 -- The main thing to worry about for the Steelers offense: Najee Harris (16-45-0, 1-4-0/3) is not good…not good at all. He's closer to a bust than he is a solid performer…and I emphasize that 'bust' is on the table. This was ugly…Harris is so slow and so not-nimble, and the Steelers O-Line is a problem that isn't helping him. Harris is the kind of back that needs O-Line help to thrive.
I know Harris will get a million touches and be solid for FF for a while, because James Conner was able to be FF-relevant at one time here as well. Give a back enough touches and they'll be FF-relevant. But there is NOTHING special here. The Steelers are going to regret this pick in due time…you will regret this pick, if you made it, in redraft…and Dynasty, for the cost.
The schedule ahead the next three weeks might get you a little Najee pop to sell hot, but you'll probably get sucked in by the allure of the rookie RB, as we all do. Don't say I didn't warn you when this fizzles over time.
 -- I'll give the Steelers passing game a 'pass' for now, until I watch the tape. Live, it looked like the Bills defense was just being their very good selves and Ben (18-32 for 188 yards, 1 TD/0 INT) had little time to make hay of anything. LV-CIN-@GB the next three weeks ought to right the ship.
Diontae Johnson (5-36-1/10) struggled off-and-on and got nicked up and missed a series or so…like he does every game now it seems. He may be the most fragile WR in the NFL. But Ben never deserts him.
Chase Claypool (3-45-0/5, 1-25-0) looks like the best WR on the planet…but they never work hard to get him the ball.
The next three weeks could be/should be hot for the Steelers offense. If not, then there is massive trouble here.
MIN-CIN
 -- The Bengals won, but Joe Burrow (20-27 for 261 yards, 2 TDs/0 INTs) absolutely did not look like himself. He does look like a different QB…tentative, not as poised/comfortable. The preseason reports of him not being settled are more true than not. He had a few moments of normal in this game, and made some clutch throws a couple of times – but even those didn't look like his old self. He may snap out of it…but I'm holding my breath to see what next week brings. This week wasn't horrible, but it was not Burrow-of-old-like. An easy schedule the next five weeks might help him snap out of it.
 -- Tyler Conklin (4-41-0/4) had a respectable week but the #3 passing game option for Kirk Cousins (36-49 for 351 yards, 2 TDs/0 INT) was K.J. Osborn (7-76-0/9), who looked terrific. I'm a fan…but not sure I'm ready to trust him for consistent FF results in a Zimmer offense.
 -- This win had a lot to do with the Bengals revamped defense. That was as good of a Bengals D that I've seen in years (the bar is low). Chidobe Awuzie (6 tackles, 2 PDs) really looked nice as their new starting corner. This defense isn't great now, but it's improved…and it helped in defeating a flat Vikings team that Mike Zimmer has sucked the life out of and his vaunted defense is no more…
Zimmer is done after the season, I think. Fortunately for him, the entire division is (0-1), so he's in 1st-place by virtue of the closest loss of the group.
SF-DET
 -- Trey Sermon…healthy inactive.
 Raheem Mostert (2-20-0)…hurt early in game, again.
JaMycal Hasty (1-3-1, 1-15-0/1) the next man up?
No…it's Elijah Mitchell (19-104-1), who walks in and looks fantastic. Granted, it was the pathetic Lions defense…but, still…
The hottest name in waivers after Week 1 is Elijah Mitchell. I'm glad for him, he deserves it. If you own Mostert, you have to try to get your hands on Mitchell. More on him all this week…
 -- I think Brandon Aiyuk (0-0-0/0) played in this game, but I won't swear to it. I don't remember even noticing him on the field. If you ever doubted my push for Deebo Samuel (9-189-1/12) because I know he is Shanahan's #1, not Aiyuk…then consider this game/stat line as my state's evidence #1…
 -- The Lions were getting blown out so quickly in this game, it reduced them to throwing all the time…and throwing short all the time and thus the RBs and TEs caught a million passes…8 catches each for Hockenson-Swift-Williams.
This will likely be the Lions pattern…they'll be down quick/a lot in most games, they have no WR threats of note, they'll throw dump passes against prevent-ish defenses and those RBs will kill it for PPR.
ARI-TEN
 -- If you followed along with us during the preseason, you know what I thought about the Arizona-DST. Well, you got an eyeful of it for real here…and it was real, and it was spectacular. Best defense in the NFL that I saw live watch Sunday…your Arizona Cardinals.
There's value in scouting the preseason like a boss… You want me on that wall, you need me on that wall.
The ARI-DST schedule is mostly nice all season – this is going to be a top 5 FF defense if they stay intact.
 -- When it mattered, Chase Edmonds (12-63-0, 4-43-0/4) was the RB of note here. As the Cardinals had this put away by the 4th-quarter, and smartly just ran James Conner (16-53-0) a lot to run the clock and keep Edmonds safe. All good with Chase!
 -- Well, my wondering about the collapse of the Titans offense without Arthur Smith got supported here. But before we get too down on the Titans offensive things, we have to consider how great the Arizona defense might be. Don't write them off just yet…but it might be true that Cinderella's carriage is turning back into a pumpkin without Arthur Smith.
SEA-IND
 -- As I feared, Parris Campbell (1-24-0/3) is a nobody in this offense. He did start, but he was a non-factor. This was the most baby-passing game/offense I saw this week…even more babied/short game/QB jittery game than Trevor Lawrence Week 1. Carson Wentz (25-38 for 251 yards, 2 TDs/0 INT, 4-23-0) is such a waste.
 -- The young WRs I like/love in this game flashed a couple nice moments…a glimpse of the future…
Mike Strachan (2-26-0/2) was into the game early and made a huge 1st-down diving catch. He could be their best WR by Week 1 of 2022.
Dee Eskridge (1-6-0/1, 2-22-0) had a couple nice runs of the ball and a solid catch on his lone target. He's buried behind too many other options to matter for FF 2021, but he's got a future.
 -- I thought Gerald Everett (2-20-1/2) had like 4-5 catches for 50+ yards in this game. I was shocked to see he only had two catches for 20. But the Seahawks got crushed in time of possession and they only completed 18 passes all game, and they were pretty well spread around.
All that to say: Everett looked as good, as quick as I've ever seen him. He's going to be a TE1 this season…not a top 5 guy, but like a #8-14 fringe TE1.
LAC-WSH
 -- When Ryan Fitzpatrick (3-6 for 13 yards) got hurt/went out, this game was over. But credit Taylor Heinicke (11-15 for 122 yards, 1 TDs/0 INT, 3-17-0) for scrapping, and keeping his team in it against a really good LAC defense. If Fitz is out for several weeks, I suspect that Ron Rivera will stick with Heinicke, whom he loves, versus trading for Nick Foles or signing Cam, etc. -- and that's not great for the offense overall.
Logan Thomas (3-30-1/3) will be OK, but the deeper you go (air passing wise) the more the trouble…Terry McLaurin (4-62-0/4) is in trouble if Fitz is gone. Wins and losses are in trouble if Fitz is gone.
 -- The fact that Justin Herbert (31-47 for 337 yards, 1 TD/1 INT, 4-0-0) was able to battle and subdue this excellent Washington defense – it confirms he is a star. No drop-off or adjustment time with the new coaching staff. On the road, toughest defense (along with Arizona) in the league – it's a great showing by Herbert. He was so good considering the situation. Very impressed.
 -- Well, our Mike Williams (8-82-1/12) bets paid off…if you played him. I was more sitting him due to the Washington defense, but like Herbert – credit to the player for putting up numbers against a very stingy defense. A great sign for Williams ahead.
NYJ-CAR
 -- This was the easiest game Sam Darnold (24-35 for 79 yards, 1 TD/0 INT) will have in 2021, and all he could muster was 19 points and 1 TD pass. He's so terrible. And because he is terrible, Robby Anderson (1-57-1/3) is dead when they face real CBs. It's going to be the same disaster it was with the Jets.
 -- I came to see if Ty Johnson (4-15-0, 1-11-0/3) would be the quasi starter… He wasn't. So, I'm done with him if any other options are appealing. The Jets couldn't block with Mekhi Becton in the game early on…then it looks like he went down for the season, so this O-Line is even worse (6 sacks, 10 QB hits for the CAR defense vs. Z. Wilson). Sell everything Jets-related.
 -- Speaking of the bad Jets O-Line…Zach Wilson (20-37 for 258 yards, 2 TDs/1 INT) was scurrying around this whole game, rarely had time to plant his feet and throw. It's going to be an issue all season against any decent defense.
JAX-HOU
 -- I could hardly watch this game, it was so dreadful…
But point taken: Mark Ingram (26-85-1, 0-0-0/1) is the clear #1 RB for Houston…no matter how much he sucks. David Culley for Coach of the Year!!
 -- Trevor Lawrence (28-51 for 332 yards, 3 TDs/3 INT) looked pretty awful most of the game but made some better throws against soft coverage as they were blown out. Lawrence was picked 3 times, he's lucky it wasn't 5+ times…and this was against an awful, awful Houston defense.
 -- James Robinson (5-25-0, 3-29-0/6) was the starter and played all of the first 2 series, but Carlos Hyde (9-44-0, 2-14-0/2) had the most carries. Hyde was getting series all to himself and looked as good/better running the ball…but this team is so godawful, so it doesn't really matter.
CLE-KC
 -- At what point is the Clyde Edwards-Helaire (14-43-0, 3-29-0/3) bubble going to burst? Probably next year. It usually takes year three before people stop fantasizing over the possibilities of 'young' players. CEH is still not that important to this offense, and never will be. He's an RB2 all day long…just on the way the offense runs.
 -- And at what point will the Mecole Hardman (3-19-0/3) reality strike people…that he isn't very good, or desired in this offense? I'm guessing it's happening this week…people finally giving up on him fully. He'll hit the waiver wire all over this week.
 -- The Browns split targets between their three TEs…
David Njoku (3-76-0/5)
Austin Hooper (3-27-0/3)
Harrison Bryant (1-17-0/2)
And they will continue to split touches, and none of them will predictably matter for FF as a trio.
MIA-NE
 -- Mac Jones (29-39 for 281 yards, 1 TD/0 INT) was very solid in his debut. Trevor Lawrence looked terrible, mostly. Zach Wilson was so under pressure all game it's hard to judge, but he looked fine within the nightmare. Lance-Fields aren't starting. So, it's Jones who winds up looking the best of the Week 1 debuts.
My rankings on how the rookie QBs look now/going forward (for the NFL):
1) Zach Wilson
2) Mac Jones
3) Trey Lance…but very well could be #1 in two years.
4) Justin Fields
5) Trevor Lawrence…he could develop into a top 3 here, maybe.
 -- James White (6-49-0/7, 4-12-0) did as I expected…as I was hoping Gio Bernard might do for Tampa. In PPR, White is going to get you 10+ pts most weeks. He's never going to get you 30+, but lots of steady 8-15 point games in PPR…good for BYE weeks.
 -- Yes, Tua (16-27 for 202 yards, 1 TD/1 INT, 4-1-1) looked pretty weak again. He did his usual short, safe passes routine and the receivers suffer for Fantasy. But he won the game, so the sand dial doesn't get turned over yet to start running on his career ending yet.
GB-NO
 -- I have no explanation for what happened to Aaron Rodgers (15-28 for 133 yards, 0 TDs/2 INTs)…it's the worst game I've seen him play in years. I think the O-Line is so devastated right now that he's not going to hang in for long trying to make plays…he's not sacrificing his life for this organization. There could be a real problem here.
DET and SF the next two weeks should help fix things temporarily. It may be time to sell Rodgers/Adams after Week 3. The schedule turns nasty Weeks 4-13…and we can't have the same confidence Rodgers will blow through it all OK.
I could see him getting traded before the trade deadline, which will be wild.
 -- Jameis Winston (14-20 for 148 yards, 5 TDs/0 INT, 6-37-0) had a bizarre game. He didn't look great, but TDs kept raining down. Four very tough matchups Weeks 2-5…then a BYE Week 6. Sell this off ASAP.
 -- As we were saying about Marquez Callaway (1-14-0/2) and his schedule…now CAR, NE, NYG, WSH, BYE ahead. No breathing room.
DEN-NYG
 -- The NYG offense is so hideous, because of their terrible QB and horrific O-Line and disastrous O-C, that Saquon Barkley (10-26-0, 1-1-0/3) has nowhere to run. He's healthy but there's nowhere for him to run to…so you're going to get a steady diet of these types of FF games as defenses just focus on him and dare awful Daniel Jones to beat them.
 -- NYG CB James Bradberry (7 tackles, 1 PD) is to be feared for your opposing #1 WR. It was true last year, and then he went and shut down a very good Courtland Sutton (1-14-0/3) here like it was nothing. Next week it's Terry McLaurin.
 -- Melvin Gordon (11-101-2, 3-17-0/3) won the FF scoring, but Javonte Williams (14-45-0, 1-0-0/1) won the touch count battle. This is a split until Williams gets fully comfortable and just takes over…that may not be until Weeks 5-6-7 or so.
CHI-LAR
 -- The winner of the 'Stafford's favorite target' award for 2021: Cooper Kupp (7- 108-1/10). That couldn't have been more obvious in this game…and it's not a blip. Kupp is a WR1 for me for 2021. I missed out on it. I'd buy in if I could.
 -- In the same way that you can't start the WR opposing James Bradberry. You can't do it for the WR facing the Rams/Jalen Ramsey. Allen Robinson (6-35-0/11) was easily held in check.
 -- I suspect Andy Dalton (27-38 for 206 yards, 0 TDs/1 INT) won't make it through Week 2 without being yanked permanently for Justin Fields (2-2 for 10 yards, 1-3-1). It's so obvious Dalton is a waste of time. The Bears might even announce Fields as starter for Week 2, but they probably won't because they'll look too stupid for wasting an entire summer working around Dalton, to give it up one week in…but they should…but they won't.
A move to Fields is another tough wrinkle for Allen Robinson…that's why I've avoided ARob for 2021 start. So-so matchup Week 2 vs. CIN then a tough one Week 3 vs. Denzel Ward.
  ===== FIVE PLAYERS…  =====
--KEEP IN MIND THIS WEEK…do you have a plan for 'What if ____ (top player of yours) got COVID reserved this week?' This is not the time to carry nine RBs just in case but have no viable QB to put forth if crisis hits. Do you have the proper or handcuffs…can you grab your opponents to keep them away in case they get hit with the issue? Make sure you have explored every angle of your and your opponent's roster for this week, and checked the weather forecasts -- before you plan your waiver strategy.--
FIVE WAIVER PLAYERS TO TRUST…
*Looking at players owned less than 50% on average in leagues across the whole FF-landscape. Your league, obviously, may be different/deeper.
**Adding a school grade to show my interest level (A-F)…and I don't mean that a D-F grade is 'bad'/just showing how pressing/important to me.
***FAAB % mentioned at any time below is based on a 17-20 man roster league. And it's hard to predict the right bid % because every league, situation, and lineup needs are so different. So, doing the best I can to 'project' (i.e. 'guess') what they will be based on early chatter.
1) RB Elijah Mitchell, SF (Grade B) *Again, note…not a grade on talent…just how important/urgent/great the waiver move is in context.
Legit impact RBs for Week 2+ are not overflowing yet on waivers…they will come, but it's not this week. That being true, means all eyes and empty stomachs and desperate souls are staring at Elijah Mitchell as the only food on a deserted island. Be careful…
Keep in mind, this was Mitchell coming in relief of Mostert and going against possibly the worst team in football. Anyone would have had a nice day given the workload. Take nothing away from Mitchell, who I am a fan of from pre-Draft scouting, but this was a perfect spot to shine out of nowhere.
If Mostert is really hurt, out for weeks – then this is a stronger pickup with several weeks of hopes for production.
If Mostert is cleared for Week 2, Mitchell goes to being a support RB for Mostert…the 30 in a 70/30, the handcuff, etc.
However, Trey Sermon isn't just going to disappear…not that I'm a huge Sermon guy or defending his inactive – but Sermon played a major role in the preseason. He may have been disciplined for being late to a meeting or oversleeping a time to leave for the game, whatever. He isn't just going to disappear. If Sermon goes down and out…Mitchell is in a great spot already, but Sermon will get into the race, and could take it over to split with Mitchell quickly.
Also, JaMycal Hasty is no slouch…he could split with Mitchell in Week 2 and become a hot hand and rain on Mitchell's parade to some degree.
There are a ton of landmines here for Mitchell to navigate to 'complete you'. If you have the #1 waiver spot, you take Mitchell and assess a possible 'flip' in a hurry. We will discuss that all week.
2) WR Rondale Moore, ARI (Grade B)
A.J. Green is dead, only no one has told him…so, what's coming is what happened in Cincy: They'll roll him out as a starter, Weekend at Bernie's style, and then Moore (the true explosive talent) will come in and play more and more snaps as the 'not starter' (wink-wink) and he'll become a star in this offense someday soon.
Moore is a bonus-baby FF asset…he'll make big plays as the offense forces him touches in a variety of ways to get you FF scoring bonuses, if that's your format. In reality, I'd rather have Moore than Mitchell…but I get how much Mitchell could be worth at the moment. In redraft, Moore's real breakout to consistency may be 2-4-5 weeks away.
*Arizona-DST (Grade C) here, but we're talking DSTs in detail later*
3) QB Trey Lance, SF (Grade C)
It won't be long before Lance is in, and Jimmy G. is out. The 49ers season is already falling apart with injuries and they're not very good. Jimmy G. isn't a great QB, just a game manager at this point. The 49ers should just go ahead and tank the season and let Lance work through his issues.
I'd rather own Jalen Hurts, but if Lance is unclaimed and you want to use a last spot on the roster for an investment in a hot name that can pop/have trade value once he becomes the starter – here you go.
4) QB Justin Fields, CHI (Grade C)
Similar to the Lance story (above), except Lance's ceiling and surrounding team is higher…but Lance's floor is much lower too. Lance could get in and bust as a passer and create problems that way as well. But everyone loves the 'Fields' name…so, when it hits there's value to use/trade.
5) RB James White, NE (Grade D)
Again, not much live bodies to work with off RB waivers this week (or any position this week). White did exactly what I was thinking…a Mac Jones BFF role. I thought Gio Bernard would do the same, but it's White-not-Gio right now. Jones loves to make this easy throw.
-----------------------------------------------
FIVE WAIVER PLAYERS TO DISTRUST…
1) RB Mark Ingram, HOU
He got 26 carries, so everyone is going to chase him…and I get it. But…
He got 26 carries for 85 yards rushing…a measly 3.3 ypc. Against a horrible Jacksonville team. The schedule is brutal ahead, and the Texans are truly terrible. This isn't going to work the way you think. And he's surrounded by RBs better than him (Lindsay and DJ), so when it doesn't work…the Texans have other options.
If you snag him off waivers, sell him off before Week 2 starts.
2) TE Juwan Johnson, NO
Caught 2 TD passes…on 3 targets. He was 'there', not a 'force'. He's a young, fresh name…a WR-to-TE convert – I would put little effort into grabbing, but if I got him then I'd flip him before Week 2 started for him and reality set in. He's just a guy, not the next great WR-to-TE weapon. He might be better down the line, in a year or so…maybe…but don't get stars in your eyes here.
3) QB Jameis Winston, NO
I didn't see anything all that impressive here. Winston had an easy/solid game against a team that didn't show up in any phase. When it gets tougher, Winston will turn it over all over – and the tough schedule is coming.
4) RB Larry Roundtree, LAC
He ran as the #2 RB to Ekeler, so people will be barking 'handcuff'…but he isn't very good. If he ascended to the #1 spot in a crisis, it would be very muted and the Chargers would be looking all over for RB names/help…or just Justin Jackson or Joshua Kelley are leaned on.
5) QB Tyrod Taylor, HOU
Nice first week and did some running of the ball…seems like an OK Fantasy QB in 4pts…for depth or good matchups! No. They were lucky to play the Jags which is like facing a high school team. When they play real defenses ahead (and they play a murder's row the next 8 weeks) Tyrod is going to die.
------------------------------
FIVE BUY LOW PLAYERS…
*NOT 'Buy at any price'…it's Buy LOW. Try to find a deal. If none to be had, walk away. It's also NOT…go immediately ask the owner 'What do you want for ____', don't telegraph your desires.*
1) QB Justin Herbert, LAC
If you ever want in on Justin Herbert, this will be the lowest point to do so in possibly forever. He had an OK, not amazing stat line/FF scoring week…but what he did against a top 1-2 NFL Defense here was flash that he might be one of the 2-3 best QBs in the NFL right now…or by season's end only Patrick Mahomes will rival him.
This is the calm before the Hebert valuation 'pop' storm coming.
2) QB Josh Allen, BUF
What Justin Herbert is about to become is what Josh Allen ripped into this time last year, but people don't fully buy into Allen…always fearing a 'regression'. Well, if you wanted in on Allen…now is your chance. A muted opening week fuels the regression narrative a little more.
Allen looked fine, but the Steelers were really good on defense to make him look slightly off/ not as elite. You could wait until after Week 3 (vs. WSH) to see if a better valuation comes along, but if you want in on a top QB that makes current 'paper hands' FF owners nervous, and more nervous after this week – then you have a window here.
3) WR Courtland Sutton, DEN
His one-catch Week 1 is everything to do with James Bradberry. It's going to be an FF scoring party Week 2 and 3 vs. JAX and NYJ. Sutton is great, but Week 1 wasn't his week. You might get a panicked owner here willing to sell low in a deal.
4) RB Javonte Williams, DEN
NFL rookies are like new cars driven off the dealer's lot after purchase…the value drops 25% the second you leave the lot. Same thing for rookies in the NFL. They debut, they don't run for 300+ yards nor score 3-6 TDs in their debut, so the unicorn, sugar plum fairy delusions burst a little each week.
People don't believe in Javonte the way they should. I don't know when this pays off in 2021, but it will…and he's the best RB in this 2021 Draft class.
5) TE Kyle Pitts, ATL
Same vibe as the above about Javonte. A weak Week 1 means all the fantasies were squashed, and the 'you know rookie TEs' narrative jumps up to take control. Worse case, Pitts is a TE1 of some regard in 2021…maybe more top 10 than top 3 for FF 2021. But best case is he pops to become a TE freak and a top 3 tight end for Fantasy the rest of the season. It may take another week or two before we see it but remember last year…Justin Jefferson had two shoulder shrug games, was on redraft waivers in a lot of places – and then he exploded to a historic rookie season. If you believe in Pitts…that day is coming, we just don't know when.
All I'm saying is, one week down, fairy tales dashed some…the price drops, like it always does on rookies after Week 1.
-------------------------
FIVE SELL HIGH PLAYERS…
*NOT 'Sell at any price'…it's sell HIGH/sell good. Try to find someone in love with your player or values throw into a multiplayer deal. If no one respects the player/buys right…then walk away.*
1) RB Najee Harris, PIT
You're gonna get sick of me saying how bad Najee Harris looks …if you own him. If you don't own him you're reveling in it…because people (not you) got the 1.01 in Dynasty Rookie Drafts, and thought they got this great lottery ticket – but they're going to find out it's not what they thought.
The last four 1.01 Dynasty Rookie Draft RBs, can't miss RBs…all missed or are missing/are not living up to the hype – 2020 Clyde Edwards-Helaire, 2019 Josh Jacobs, 2018 Saquon Barkley, 2017 Leonard Fournette.
Sure, they've all had moments – but ask the original/current owner how happy they are with that pick now. If they could go back in time -- they would pick someone different with today's knowledge. But you're sure that Najee Harris, the least talented of those four names…or right with the worst of that group…he's going to break the trend because YOU own him.
OK
Good luck with that.
Najee has such an aura, such hype…he has a bad game, and it does not affect his value. You can drive this new car off the dealer's lot…and the dealer is running down the street trying to chase you down to buy it back from you.
Today, that is.
You still have time because the Najee allure is super-strong. But the time's a-wastin. Good schedule stretch the next few weeks…you can reassess ion a bit, and then sell even hotter, perhaps. Just know – the perception is greater than the reality here. You can turn this guy into several assets right now.
2) QB Trevor Lawrence, JAX
He threw for 300+ yards and 3 TDs, the 3 INTs and the fact that all the numbers came in garbage time will be forgiven/overlooked…the 300+ yards and 3 TDs is what 'believers' in the 'generational' talk will see.
Unlike Najee, you don't have much time here. Lawrence garbage timing the other worst team in the league is a blip before the collapse…before the unmasking.
3) QB Matt Stafford, LAR
Oh, my Lord…please let Stafford fail. I never want to sit through another NBC broadcast of his game and have to hear about the torrid, sexual, emotional love affair that Sean McVay and Matt Stafford are having because they are the two greatest football savants of our lifetimes.
Stafford is fine with a nice schedule, but the talk is puffing him up to a top 3 QB when in reality he had a lucky long TD pass early in an otherwise normal/fine/solid night against a terrible team…that had several chances to beat him.
4) WR Corey Davis, NYJ
Two TD catches, but otherwise what you expected with Davis working as the #1…can't get open/find separation well. It took broken plays, broken coverage to get him one of his scores. The Jets are going to collapse due to a horrible O-Line now missing Mekhi Becton – Davis might garbage-time out of it, or just suffer a lot of 4-50-0 games, as is his norm.
5) WR Brandin Cooks, HOU
Tyrod Taylor is terrible, just the Jags are worse, and the schedule is brutal ahead. Get what you can. Cooks is the wrong receiver to work even in garbage time for Tyrod when they face real teams/defenses.
------------------------------
FIVE DEEP SLEEPER WAIVER PICKUPS…
*Total flyer/lowly owned or not-owned players
1) RB Sony Michel, LAR
He didn't enter the game until late and saw one touch. It seems like he is dead, right? Patience on this one. Henderson really struggled to find yards for 3+ quarters of this game. Late in the game, the Bears ran out of gas. I think through 3+ quarters, the Rams had like 17 yards rushing. You can get away with that if you're playing the Bears, but McVay isn't going to suffer people he hates…and he turned on Goff, and he'll re-turn on Henderson when the time is right. Last year, Henderson had his best game of his career…and then the next week McVay was already trying to move to Malcolm Brown.
You need to watch how this develops over the next two weeks or so to see if the takeover reveals itself…or DH gets hurt, and Michel is thrust in.
2) TE Tyler Conklin, MIN
Four catches Week 1 as the new main TE starter…not bad. He's a plausible TE to have in PPR if you're needy. He's good and is the main TE threat for MIN.
I don't have K.J. Osborn, who I really like, on this list but do have Conklin for a reason – the Vikes want to be a two WR, two TE team and that helps Conklin over Osborn. Minnesota might have to be a 3 WR team and thus Osborn will take action from Conklin, but still Conklin is going to be some kind of PPR hope for the TE needy.
3) WR Deonte Harris, NO
The schedule is about to get rough, and with Marquez Callaway about to be locked down by top shutdown corners, it leaves Harris as an offensive weapon who can produce chunk plays…as he did Week 1.
4) WR Mike Strachan, IND
This guy is going to be too good to keep on the Colts bench. I'm not sure if it will ever really work for 2021, but all I know is – this guy might be the single most talented NFL WR prospect from this draft. Yeah, I said it. Rondale Moore is the most explosive, but Strachan might be the most technically gifted.
5) WR Trinity Benson, DET
He's the best Lions WR on their roster. Whether they know this, I don't know…but he saw 6 targets in this game, 2nd most among the WRs. If the Lions get blown out and are dealing junk all the time…Benson might prosper in garbage time.
6) WR Anthony Schwartz, CLE
OBJ out, and the power of the Schwartz (I'll never use that line again, because I'm sure top comedic mind Matthew Berry has used it 47 times already) rises up to matter…after being a ghost in the preseason. If you believe OBJ might have to go on IR…Schwartz is a speedster playmaker for bonus/distance league scoring.
7) QB Jordan Love, GB
For the deep roster people…if Aaron Rodgers throws up another dud in Week 2…if this season gets away from GB. Don't be shocked if they trade him this season, and just go all-in on Love.
There is some real risk bubbling up with Aaron Rodgers, which we'll get into deeper in that game recap. Jordan Love is the future and he's as good as any of the 2021 rookie QBs, potentially.
---------------------------------
 -- FIVE…IT'S OK TO QUIT THEM PLAYERS (for REDRAFT) --
*Looking at guys on a lot of rosters that are just taking up space for Week 16 title games…
1) RB Zack Moss, BUF
I've tried to tell you this since pre-Draft 2020. Any RB who is 'like James Conner' sucks…like James Conner himself does.
2) RB Ty Johnson, NYJ
I wanted to see if Ty was going to push past Tevin right away, but he didn't. He still might, but it's not now and the Jets suck out loud on the O-Line and are going to miss Becton for a while, so "I'm out."
3) WR A.J. Green, ARI
It's been over since 2020.
4) WR Parris Campbell, IND
His car is just about out of gas…too many injuries and it looks like all his Combine speed/agility juice has been zapped.
5) RB Gio Bernard, TB
You don't have to pull the plug if you don't want to – but I am. I believed Brady wanted a Gio/James White because he had little/lower faith in Jones-Fournette hands/pass game skills. In the preseason, Gio-Brady looked sweet. Then in Week 1 vs. DAL, Gio was a ghost.
Now, Gio did reaggravate his ankle sprain before the half…so there was that excuse for limited snaps, but when asked about using Gio more in the post-game presser, Arians went on a tirade of not needing to throw to the backs. OK, "I'm out" here too. You don't have to tell me twice. I thought I saw something…it wasn't there…the coach is telling me the plan…I'll believe it if I need the roster spot.
I'd rather have James White, who is being used on purpose.
--------------------------------
 -- STREAMING DSTs OFF WAIVER(?) OPTIONS --
1) Cardinals-DST
All I can say is…I told you. This is a terrific defense…an NFC West winning defense mixed with a good enough offense.
The schedule is not bad ahead either:
Week 2: MIN
Week 3: @JAX
Week 4: @LAR
Week 5: SF
Week 6: @CLE
Week 7: HOU
Week 8: GB
Week 9: @SF
Week 10: CAR
The Weeks 3, 6, and 7 schedule works with Washington-DST pairing if you want to go there.
2) Saints-DST
I don't know, yet, if this was the Saints defense…or the Packers offense that is the problem. But if the Saints-DST is OK, their schedule ahead is nice…
Week 2: @CAR
Week 3: @NYG
Week 4: NYG
Week 5: WSH
-------------------
 -- Sleeper/lesser-name IDP's whose box scores or live watch caught my attention --
1) LB Krys Barnes, GB
The guy just gets tackles…8 tackles Week 1. He's the kind of guy that can be top 3-5 in total tackles this season…as we suspected a lot last year.
2) LB Cole Holcomb, WSH
You know I love him for years, and we got 11 tackles and a QB hit in Week 1…love it!
3) SAF Kyle Dugger, NE
OK, is he a starter or not? I hate Bill Belichick's deceptive depth chart ways. 7 tackles and a TFL Week 1. If he's starting, I want in because he's a future Pro Bowl talent. He started Week 1, so I'm interested. He's another Jeremy Chinn like 'pop' DB waiting to happen.
4) LB Azeez Al-Shaair, DET
7 tackles, 2 TFLs, 2 PDs in Week 1…I have to definitely scout this deeper because he's not been on my radar at all. I thought he was that comedian who was on Parks and Rec. Apparently, he's a high tackle count linebacker as well.
5) LB Darrell Taylor, SEA
All the Seattle people do is praise Taylor like he's a god every preseason. Well, 2 tackles, 1 sack and 2 QB hits against a solid Indy O-Line…maybe he is arriving?
6) CB James Pierre, PIT
Last year, Mike Hilton thrived for IDP as the Steelers 5th DB/slot corner. Pierre had 7 tackles and a PD in his Week 1 – very Hilton 2020 like numbers.
Here's me today, and you won't ruin it for me: https://youtu.be/YkKHsdKCG8Q