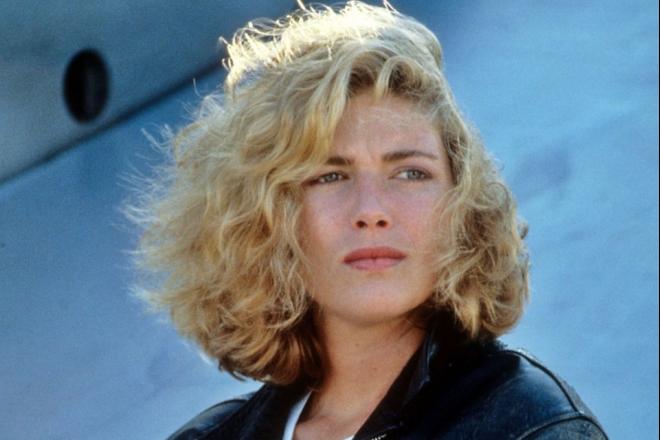 R.C. Fischer
Total Football Advisor
01 June 2022
2022 Dynasty Offseason: Four Things Report for 6/1/2022
-Thing #1: CEH's Gallbladder…
You may have seen the story from about a week ago…the one where Clyde Edwards-Helaire is talking about having a gallbladder issue last offseason and losing weight and not healing until summer? The story is pushed like CEH was hindered all 2021 offseason…and thus his underwhelming 2021 season.
OK, here's what I don't get – how was that injury a real problem for the 2021 season? If he was so bad off, how did he go through training camp and start Week 1 like normal? If it affected his running/speed whatever…why would KC put him out there?
The football world keeps searching for easy answers to reconcile what might be a simple scouting problem. The problem being…CEH was always just an average/good RB prospect, who we all thought landed nice with KC, but he has never really 'blown up' in the NFL – but the NFL analyst's all adored him, especially when KC took him 1st-round. Elijah Mitchell was way better (for one example) right away last year than CEH has been in his entire career.
Football fanatics crave to serve 'the system'…'the gospel'…the word from on high that any player drafted in the FIRST ROUND of the NFL Draft must be HOLY because people who work in football are special humans doing special jobs we wish we could and we have to find an excuse as to why the gospel of CEH hasn't worked out yet (as we get with Jameis Winston, Sam Darnold…soon with Trevor Lawrence, etc.) – so, this gall bladder thing is the perfect excuse by the system for the FANatics.
…and thus, this gall bladder thing will be used as a reason to pump CEH's FF value for 2022.
Let's state simple facts…
 -- No one/rare few thought Clyde Edwards-Helaire was the most talented RB prospect in the 2020 NFL Draft. He was lucky enough to be a part of the highly visible LSU team, but his size and skillset had him usually #3-6+ ranked among RB talents that draft year. The Chiefs 'passed' on Jonathan Taylor to take CEH…in an epic failure of scouting. Why? Because Andy Reid had Brian Westbrook once, so…this was his new Westbrook.
Great logic.
The Bears need to find their next Gale Sayers ASAP.
 -- 2020 RB prospects that KC passed on to take CEH #32 overall…
Jonathan Taylor, D'Andre Swift, Cam Akers, A.J. Dillon, and Antonio Gibson.
All RB names that are better than CEH, looking back now…and some of them ranked ahead of Edwards-Helaire THEN/pre-Draft.
 -- Edwards-Helaire is in the size/weight class that is having issues staying healthy and/or being effective in the NFL…that 205-210 pound range that's having a rocky time producing/staying healthy.
 -- The CEH hype was all about 'the Chiefs' as a landing spot, with KC coming off the Super Bowl win and Mahomes throwing for 50+ TD passes. Now, three years later, Mahomes's numbers have slowly dropped year-after-year and several QBs and offenses are now better/more dynamic, Eric Bieniemy is a terrible O-C who gets worse every year, and the Chiefs team in general is fading. They are no longer the 'wow' offense that CEH will be catapulted to top 3 RB1 status just by proxy.
CEH is not terrible. He could be an RB1 with a fully healthy season and a good share of the touches – which you could say about 20-30+ other NFL starting RBs. You wanna guess this is the year for great touches and health and fortuitous TD chances (as Ronald Jones just watches from the sidelines), go for it – but be under no illusion that CEH is some special back that has been held back from greatness by an early year/2021 gall bladder problem.
If you were the GM of the Houston Texans, and you were allowed to take any RB off any NFL team in some special draft that was being held for some reason – how many RBs would you list/take ahead of CEH for your NFL purposes? 20? 30? 40? That's the CEH problem…not his gallbladder. CEH rode the LSU title team to prominence then joined KC back when that was a hot thing. In and of himself, he's nothing special/he's fine. Don't make him out to be more. Don't fall for the gallbladder excuse. If you like him otherwise…go for it, but don't think that pent up greatness is waiting to burst – like the Miles Sanders career arc for example.  
-Thing #2: The Wide Receiver Transformation (to Tight End)
It took a while, but the NFL can't be accused of being fast learners…
Finally, more and more teams and/or individual WRs are making the conversion from WR to TE to save their (or give them) careers. When Darren Waller 'burst' onto the scene with Las Vegas a few years ago, you woulda thought a great movement would have started – like when Bobby Boucher broke out for the South Central Louisiana State University Mud Dogs and then other colleges started trying out their waterboy's to see if they had any magic. But, no…that quick thinking is problematic for the NFL. It was a very slow drip of players converting to WR, but finally in 2022 that drip is dripping a little faster.
Among the names converting as of late…
Failed 2nd-round pick WR J.J. Arcega Whiteside is converting to TE for the Eagles, but the Eagles have been ahead of the rest of the league on this for the past few years (Hakeem Butler and Tyree Jackson).
Washington saw the Logan Thomas success and is trying to convert 4th-round/2020 WR Antonio Gandy-Golden (6'4"/223) to TE. That's an interesting one, but we'll see if he can add the weight and improve his hands (his real issue).
The one that has caught my attention the most is Cincinnati practice squad (on and off), 2020-21 UDFA WR Scotty Washington. When I scouted him coming out of Wake Forest in 2020, I thought he was pretty decent…but then when I saw him work in the 2021 preseason, he kinda caught my eye. He's been a player that has just been filed away in my memory banks…many UDFAs I can forget fast, Scotty has kinda stuck as a gritty, talented deep ball/downfield WR.
Apparently, he has gone 'all-in' on his transformation – he bulked up to 245-250 pounds (from 215-220) last season and got signed back to the practice squad for Cincy. Also, apparently, he has kept his speed (officially unknown due to COVID 2020 Pro Day cancellations, and coming off an injury late 2019/senior season)…but I hand-tested him in the low 4.5s on a private Pro Day. If we think he's probably a 4.5s-4.6s runner (at 215-220 pounds), so maybe 4.6-4.7-range with the added bulk, best case (which is 'good')?
I've seen these TE converts shock me how well they move (for TEs)…while others look out of place. Not sure what it will be for Washington until we see him this preseason. He has a nearly 82" wingspan at 6'5.3" height…he's long, and probably athletic for a TE. I'm looking forward to finding out when he gets into preseason game work.
Wake Forest tape taste: https://youtu.be/bxF6GZf7Bvo
-Thing #3: A Key WR…Currently 'Not Under Contract'
Allen Lazard was given a 2nd-round tender offer, as a restricted free agent, in March 2022 – a one-year deal jumped him up to $3.9M for the season. With Davante Adams traded and MVS walking…Lazard is in a great spot for 2022 production and upping his free agency 2023 value this season.
…the problem is, it's 2+ months since the tender -- and Lazard has not signed that new contract.
Lazard has little/no negotiating power. I mean, he could sit out a year…but then he'll still be under the same contract AND will have missed a season. And Lazard is in an ultra-critical spot right now. He can book a big year as the #1 WR with Aaron Rodgers and be headed to free agency on a high note…or holdout longer/miss practices and risk his place in line and potentially get bypassed or cut into his touches by rookie Christian Watson…and Lazard misses his gravy train opportunity trying squeeze more money now when the play is using this year to leverage into a big payday future.
This one year/2022 is the biggest earning potential year of Allen Lazard's life. He'll never get a bigger free agent deal than after this season IF he rises up, as I think he could/can/will.
Lazard is staying away from OTAs, but they are voluntary right now. There's no reason for Lazard to risk injury at this point…with this huge year in front of him. Aaron Rodgers isn't there, so there's no reason for Lazard to be there. Once Rodgers comes in…then Lazard will be there, and if Lazard isn't there when Rodgers is there – then we might need to worry, because Lazard would be shown to be an idiot. Lazard needs to not let Christian Watson get any time more to become a Rodgers fave over him.
Despite any offseason 'worry articles' about Lazard not having signed yet, I'm sure he will and goes to camp on time when Rodgers is there. If that's true, then Lazard is gonna be the Packers #1 WR going into training camp and the preseason and Week 1. He's arguably the most undervalued asset in FF right this second. I am absolutely a buyer at his WR4-5 value for Dynasty and Redraft.
-Thing #4 (the non-football thing):  The New Top Gun Movie
Last night's Video Q&A took its usual 'turn' at the very end last night…as it usually does.
After the show was 'over' and all the Q's got A's and as I wrapped up the show…I normally request that any off-football topic comments or questions come in/save up until the very end of the show, and I'll see if there's time to address/react to them. There have been some doozies in the 'extended show'. It doesn't take much to trip my trigger. It's usually fun, silly, cutting, cathartic, sarcastic and occasionally eye opening.
Last night, someone commented on the new Top Gun movie…and 'trigger tripped'. I'm not going to re-do the discussion here, per se. It's all at the very end of the show on-demand for your viewing and listening pleasure. But I did wanna address a potshot I took at someone that I didn't need to. I need to offer an apology/amends.
I was commenting on how Tom Cruise looks the same now as he did in the original Top Gun (35+ years ago), but then dealt a low blow to original movie co-star Kelly McGillis by comparison…I made a quip about her not looking like the same person today as she did in the original. It is quite a stark contrast when I saw a 'where are they now' series of photos of Cruise and McGillis recently…but I didn't need to pile on with a quip about it last night.
Apologies are worthless. The damage was done. Saying I'm sorry…has anyone ever really felt better when someone has wronged them, and then come along later and said 'sorry'? Usually, the apologizer is sorry they got caught…they're not genuinely 'sorry'. Only like if someone has hit rock bottom, and/or doing some 12-step plan and they apologize for something earnestly is there any compassion and true forgiveness that can be had. So, a simple 'sorry' here from me won't do.
All I can think to do is, even the odds as some kind of eye-for-an-eye justice. So, here's my apology effort for/to Kelly McGillis…
I'm one to talk about looks. While Kelly McGillis was enjoying a stretch as one of the most beautiful women in the world and was a movie star and the desire of many a young boy – I was the typical awkward boy/young teen (I guess that's when I saw Top Gun…probably on VCR or DVD years after release) with my stupid feathered, flowing blonde hair, complete with cheesy boy-so-proud-facial-hair-was-coming-in caterpillar-esque mustache complete with a giant head with big ears – and I was not exactly taking Hollywood, or the high school dating scene, by storm.
Fast forward to 2022…no one asked me to be in the Top Gun sequel either. Tom Cruise has all his hair follicles still. Mine are with Goose somewhere…RIP (actually, no hair life is way better than hair life…in my book…but I'd take Cruise's hair today though, it's pretty stellar for his age). Miss McGillis, you've added some extra poundage with age…but who hasn't (besides Tom Cruise)? I'm on a perpetual (failed) diet not because I'm rocking six-pack abs myself. My younger self wouldn't recognize my current self…which is oddly not an issue with Tom Cruise. The space aliens he worships have a good advertisement for their cult with Tom's never-aging look. Credit to you and me, Kelly…we took the natural aging route and not the constant alien anal probes in exchange for perpetual youth deal.
In a world where Hollywood elite are doing ever more ridiculous things in plastic surgery to look nothing like themselves, and nothing like a real human – you eschewed that path, you didn't chase vanity, and have aged naturally/gracefully – which should be the desire of all of us. I hate most everything about Hollywood and I haven't followed one second of the Johnny Depp stuff, on purpose, because it's so useless. You left Hollywood a while ago, after doing several passion projects – we should all be so lucky to call our shots and then follow our passions instead of chasing vanity. You're not 'Hollywood'…and that's a compliment.
Who would I rather have a Diet Dr. Pepper and a normal human chat with…you or Tom Cruise? Easy choice…you, Mrs. McGillis. That's the highest compliment I can pay. You should take that meeting and instantly dump said beverage on my head for my stupid little quip…and you'd be right to do so.
I boycott the new Top Gun because you're not in it. F them Hollywood people. Also, I hated the original Top Gun, mostly…so no desire to see what the characters are up to 30+ years later.
We good?