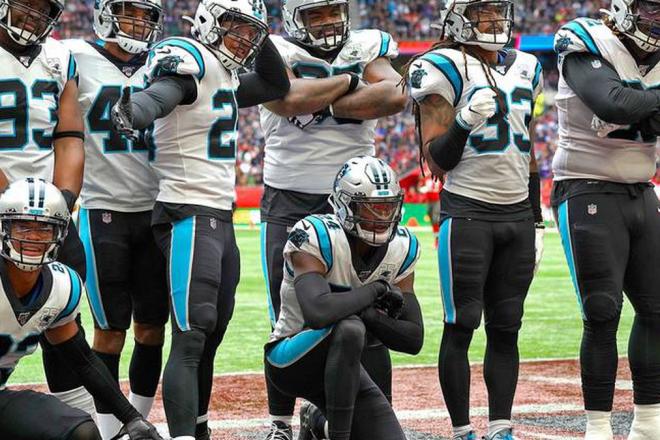 R.C. Fischer
Total Football Advisor
17 May 2022
2022 Schedule Analysis: DSTs…Opportunity Right off the Bat?
One of the first things that I do when looking over the official NFL schedule announcement is to look for Fantasy DSTs that might have a terrific schedule start the first 2-3-4-5-6 weeks…to get us off on the right foot/fast track – then we can adjust and stream from there.
It's getting harder-and-harder to find golden schedule opportunities anymore because of so much offensive talent, especially at QB, flooding into the NFL. So, to find DST early opportunity – we first have to identify those teams/offenses that are the great target for our DSTs (and we will in a moment).
A couple lead in notes, before we look for early DST opportunity…
 -- There are no more obvious '85 Bears'/killer defenses/DSTs to grab, where they are so good you don't have to worry about the opponent…on top of the increase in offensive capabilities. I think the Los Angeles Chargers are the closest thing I see to a potential 'wow' defense…but they also play in the most loaded division. I'm not totally comfortable proclaiming them 'the one' on defense/DST, but if I had to bet on any single defense to break through to be 'the one', right now, it would be the Chargers. I've got my eye on the Packers DST as well.
The Chargers had an amazing offseason rebuilding their defense, adding weapons all over…but still soft at linebacker.
The Packers have the best 1-2-3 punch at CB (Alexander-Stokes-Douglas) in the NFL. They don't have an elite pass rush to go with it…but the CB group might produce something wonderful on the pass rush.
 -- FYI item: According to our computer models, the three toughest and easiest schedules for a DST this season (Weeks 1-17, ignoring Week 18)…
EASIEST:
1) Baltimore
2) Detroit
3) Washington
HARDEST:
1) Arizona (one of the worst in the history of our early tracking)
2) Kansas City
3) L.A. Rams
OK, let's look at the season start for a quick-start DST opportunity…
I see six offenses that are prime to target to start the 2022 season, and they are…
Carolina = Sam Darnold or Matt Corral, either is a candidate for the worst starting QB in the NFL Week 1.
Jacksonville = I do not believe in Trevor Lawrence…I certainly don't think he is to be feared right off the bat.
New Orleans = Whether Winston or Dalton
NY Giants = Daniel Jones is a turnover machine
Pittsburgh = rookie QB, terrible O-Line
Seattle = Drew Lock is super-hot or cold…but with anti-QB Pete Carroll, you might catch more 'colds' than 'hots'.
So, we're targeting CAR-JAX-NO-NYG-PIT-SEA
I almost put Chicago on the target list, I wavered back and forth…but Justin Fields's running ability scares me a tad. Atlanta is not on because I respect Marcus Mariota…and, at minimum, I'm not really sure what he's going do in that offense – but it might be shockingly good.
'No' to adding Miami and Tua…too many neat WR options, and now a real backfield and an improved O-Line.
'No' to Houston, but they might be the next one I'd consider after adding Chicago because their O-Line and head coach is so bad – but I respect Davis Mills.
'No' to Detroit…a good O-Line, a beefed up WR group and a solid Jared Goff in a dome a lot.
Let's look at my original 6 targets (CAR-JAX-NO-NYG-PIT-SEA) for an early opportunity, then I'll add CHI + HOU + ATL, and see what happens to a search.
I'm willing to expand my 6-team list by +3-4 teams because…it's NOT looking good for an opportunity for a DST to take advantage of, schedule-wise, with the original six. Let me show you what I mean…
If I scan for a DST who has back-to-back matchups Weeks 1-2 with the 'pick 6 list…we'll call it…(CAR-JAX-NO-NYG-PIT-SEA), there is NOT one DST that has that daily double of nice matchups right off the bat.
Weeks 1-3, three DSTs have two total matchups with the 'Pick 6' group…CAR, ATL, CLE.
Weeks 1-4, just the same CAR, ATL, CLE group with the same/just the two matchups.
Weeks 1-5, a few more DSTs join the 'two matchups' list but none with three – this is not good/opportunistic that in the first 5 games, the best we can find is DSTs with two of 5 weeks with these 'Pick 6' opportunistic matchups.
Weeks 1-6, still just 'two matchups' as the best with several more DSTs claiming two matchups.
A DST having only two 'cherry' matchups in the first 6 weeks is a terrible trend…no real opportunity jumping out.
So, let's add the CHI-HOU-ATL offenses to the 'Pick 6' group…but also let's add Cleveland on the odds that Watson is gone for a few weeks to start the year. So, now 10 offenses we're targeting for any DSTs early on.
Any DST have two (Weeks 1-2) of the 'Pick 10' group right off the bat? Yes!
DEN: SEA then HOU
SF: CHI then SEA
IND: HOU then JAX
CAR: CLE then NYG
Do any DSTs have a 'hat trick'/three of these 'Pick 10' offenses on their schedule in-a-row Weeks 1-3? Yes…one.
CAR: with CLE-NYG-NO…if Watson is out Week 1, then this is a really good start – about as good a start as you can find…and with halfway decent defense.
Weeks 1-4? No DST with four-for-four, but CLE, ATL, CAR do have three of the 4 weeks with the opportunity.
Weeks 1-5? Stalled at three matchups as 'the most' in the first five weeks…with several DSTs joining the list – including my upside faves, the Chargers DST.
Weeks 1-6? Still just three as 'the most' with more DSTs joining the list. We've kinda fizzled for golden schedule opportunities sticking out, as we expanded out to Week 6.
Playing a schedule-based game with DSTs, it looks like the best opportunity to start the 2022 FF season run with is Carolina DST, IF Cleveland is forced into Jacoby Brissett due to a Watson suspension.
Does Carolina have a decent defense/DST unit?
Last season, the Panthers had one of the best defenses in the NFL the first few weeks of the season…then ace rookie CB Jaycee Horn went down, then leader/ILB Shaq Thompson went down for a stretch among others…and Sam Darnold + P.J. Walker were no help at all controlling the game offensively either (and CMC was gone quickly from 2022) – and that's still a problem (the QB/offense) going into 2022.
Carolina added Damien Wilson and Cory Littleton in free agency…veteran linebackers to beef that group up a bit. Xavier Woods added at SAF is solid. But the biggest thing is – Jaycee Horn and C.J. Henderson are back, healthy, and potentially creating one of the top CB duos in the NFL…if CJH's head is right, and it's getting close to contract time for him…so, he might be ready to turn.
It's a good enough defense with a nice start to the season via the schedule, especially if Deshaun is suspended. Weeks 4-5-6-7 for Carolina is Kyler-SF-Stafford-Brady -- so it's three weeks then sayonara.