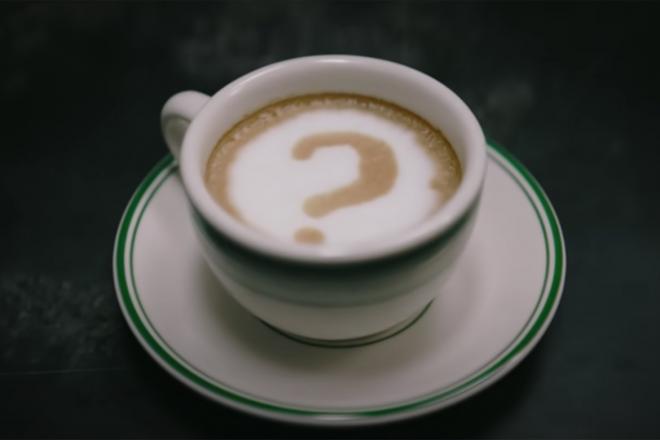 R.C. Fischer
Total Football Advisor
11 May 2022
2022 Dynasty Offseason: Four Things Report for 5/11/2022
This past week/end, a ton of Dynasty start up drafts and established Dynasty leagues trading increased (usually to do with Dynasty Rookie Draft positioning). Three players/situations jumped out at me as starting to take a big turn in sentiment/valuation…
-Thing #1: Post-Draft Dynasty Action #1…Elijah Mitchell
Elijah Mitchell is seeing his 'stock' falling this past week.
I think two things are at play here…
1) People don't inherently believe in Mitchell as a 'real'/lead RB…I mean, he was a 6th-round draft pick after all…how good could he be? He doesn't have 'draft stock' and didn't play in a power college conference, so he can't be 'that good'. He doesn't have the aura, with the public, that other RBs do…in general.
2) When the 49ers drafted LSU RB Tyrion Davis-Price #93, WAY ahead of his projected draft value…and with RB seemingly not a real need for SF – it was attention-getting. Could it mean that the 49ers ALSO don't trust Mitchell (like FF GMs don't)? Does Shanahan wan a Mitchell split with Davis-Price?
Kyle Shanahan has not had great luck with his RB moves in San Francisco…
He traded up to draft Joe Williams (Utah) in his first (2017) draft…and cut him the following preseason.
He signed Jerick McKinnon to a massive free agent deal, and multiple ACLs then hit to take away any chance at seeing what would have happened.
Trey Sermon was a big draft pick in 2021, the #88 pick…and he seemed to be tapped as the starter of the future, but now (a year later) it looks more likely he could be cut than become a star.
Matt Breida was a flash in the pan for a moment. Ditto Jeff Wilson.
Tevin Coleman came over from Atlanta for a reunion, and well…that was pretty much a dud.
Everything Kyle Shanahan has done with big purpose at RB, has been an abject failure. He lucked in Raheem Mostert off waivers in late 2016. He drafted Mitchell in the 6th-round after already drafting Sermon and having Mostert-Wilson-Hasty on the roster. At a minimum, don't trust big RB moves by Kyle Shanahan…like Tyrion Davis-Price.
But I also say… Tyrion Davis-Price is not a real threat. Shanahan must have seen something with his broken RB scouting eyes and grabbed at him. The move probably says more about Trey Sermon or Jeff Wilson's future than it does Mitchell. Davis-Price seemed closer to a UDFA RB than a top 100 pick. I would have rather taken Bryant Koback over Davis-Price, among others, if I were reaching for RBs. How do you bypass Tyler Allgeier for Tyler Davis-Price? How do you see Isaih Pacheco work…and rather have Davis-Price?
Some 'thing', or a little of all these things is moving Mitchell downward in FF-value – willingly traded in FF now, a not-trusted as a lead RB entity anymore. I think he is SF's lead back for 2022…and for the falling price, he's as good a trade target as you'll find for a value for the RB-needy.
Mitchell has gone from a top 12-16 Dynasty RB to falling out of the top 20 in many leagues/RB ADPs. J.K Dobbins, Travis Etienne, David Montgomery are a few names being taken ahead of Mitchell in recent Dynasty startups. It's a crime…and an opportunity to pounce. If you pursue, it should be valuing him like a back-end RB2…so a middle/back-end RB2 type in exchange makes sense. Don't overpay…make the current owner bleed. You're looking to do business with the owner that is panic dumping Mitchell…not one who respects him still.
I've seen a few FFMers, in some RB need, swap Diontae Johnson for Elijah Mitchell straight up…and there's a lot of logic to that, but you might should do better/get more (Mitchell + a little ____) for Diontae – Diontae is tracking inside the top 40 Dynasty players overall, while Mitchell has fallen past #60 overall. But because there's an 'RB tax' (overvalued above all else) in many FF leagues, it makes an even swap something to consider for those in need in RB-frenetic leagues.
I believe Mitchell is 'the plan' for SF with some support from a 2nd RB, because Shanahan prefers not grinding down an RB/splitting things up some. Mitchell had a terrific rookie season, and it would have been even FF-better had Deebo not come out of nowhere and stole a bunch of TD runs in the 2nd-half of 2021 season.
What if Deebo isn't back with SF in 2022 (but I think he will)? Or…what if they throttle back Deebo's carries, as the supposed talk/rumor from Deebo's desire has been?
What if Jimmy G. is back starting over Trey Lance?
Mitchell has gone from fairly priced (#12-16 RB) to underpriced as a #20-24+ RB.
-Thing #2: Post-Draft Dynasty Action #2…Travis Etienne
It was only a matter of time…
Only a matter of time before that Rookie Derangement Syndrome delay (due to 2021 injury) finally kicked back in for Travis Etienne. He's like a rookie…in that he hasn't had a chance to show himself as not-a-magical-unicorn and have his image/value start to tail-off. He's still got a lot of that new car, new rookie smell.
Dynasty GMs have been smelling it in the past week. And there's logic to it – the thoughts of Trevor wearing out Travis with a lot of screen passes feels wonderful…but I'm not so sure we can just assume the best/wonderful case scenario here. Etienne is coming off a serious injury and has James Robinson to contend with…and Etienne is still a member of the very poorly run Jaguars.
People are seeing visions of Alvin Kamara 2.0…but could he be more early James White 2.0?
Is James Robinson just going to sit on the sidelines and watch this happen? Surely not, so at minimum you got a split role backfield here…with risk JRob just seizes main control (as much a chance as Etienne doing the same).
Etienne is moving up into the 20 Dynasty RBs in ADP, and climbing…he's getting a stone's throw away in worldly value from Saquon Barkley and Derrick Henry, which is bizarre to even see. I think the name value is greater than the reality right now…if you own him, it's not a bad time to kick some tires on what he might bring in trade. People are seeing him as their discount D'Andre Swift and are starting to chase him. Don't panic sell, but smartly sell high on Etienne…is my thought. Trade him like a midrange or higher-end RB1.5...a near back end RB1 potential price tag.
In the end, how many carries and catches per game do you see Etienne getting with James Robinson there?
Now what would you project Chase Edmonds' same touch counts to be? I bet they're close…so why chase Etienne…why not sell the inflation?
-Thing #3: Post-Draft Dynasty Action #3…Rashaad Penny
Seattle cleared out Russell Wilson via trade a few months ago…essentially destroying their 2022 season. They then ditched Bobby Wagner, unceremoniously, soon after – the heart & soul of the offense and defense were both given away for a bag of beads. People say…well, Seattle is rebuilding. I say: Pete Carroll is this stupid…he really thinks Wilson and Wagner, Wilson especially, were holding him back from displaying his coaching and genius…and now Pete (the world youngest looking/acting 142-year-old…the media's favorite and only thing they ever say about him) is gonna show all of us how he can win with Drew Lock. Mazel tov.
Charlie Whitehurst, Matt Flynn, and Tarvaris Jackson are the Pete Carroll norm/vision at QB…Russ was the lucky exception.
So, are the Seahawks 'tanking' *cough, cough* I mean, rebuilding? Or is Pete Carroll thinking he's 'going for it' with his new squad…that he will apply his brilliant coaching magic wand and shock the world?
What do you think? How does this relate to Rashaad Penny?
If Seattle is rebuilding…why would they give Rashaad Penny a one-year/$5M guaranteed deal for 2022 in this era of devalued RB? Making Penny one of the top 12 highest paid backs for 2022? It makes no sense. It's a deal just for 2022. They could've gone and got so many other key rebuild pieces with that money…not blowing it all on a stupid running back. They must like Penny, no?
If Seattle is going for it in 2022, which is what I think Pete is delusionally thinking, then you pay Penny $5M/1-year to help run your backfield. You saw what Penny did in late 2021. One of the best backs in the NFL. Seattle buys another look in 2022, to see if he stays healthy…and then they can re-do/extend his deal in August…or October, etc., if desired.
Seattle made an odd/heavy investment in Penny this offseason. But then Seattle also goes and drafts Kenneth Walker…and the football world swooned. For the masses, nothing is better than a rookie anything…especially a rookie RB. Post-Draft, the masses believe every top 100 or so drafted NFL rookie RB is gonna overtake the starter, if the starter isn't a current/bona fide superstar. Breece runs Carter out of town. Walker sends Penny to the bench. Dameon Pierce blows past Rex/Mack. Etc.
Last season, last draft, among the top 100 overall picked RBs…only one of the 4 RBs grabbed became a full starter (Najee). Javonte was shackled with the lesser part of a split. Travis Etienne was headed to a split with James Robinson. Trey Sermon died.
In 2020, a whopping 10 RBs went top 100. Clyde Edwards-Helaire and Antonio Gibson were the only instant starters…but still had some split with other RBs. Jon Taylor and Cam Akers didn't come on until later 2020 season. JK Dobbins was buried…as was A.J. Dillon. Anyone FF-care about Ke'Shawn Vaughn, Zack Moss, or Darrynton Evans today (yes, all there were top 100 overall picks)?
Point being…we always get whipped up about rookie RBs, but the odds are stacked against them in general…and even more stacked against them in their rookie season…and WAY stacked against them Week 1 of their rookie season.
But Kenneth Walker is so special that Dynasty GMs are just gonna lust after 'rookie' and ignore that Seattle just paid Rashaad Penny top 12 NFL RB money (for 2022)…and ignore how good Penny was late last year…and purposefully ignore that Penny was once a 1st-round hot shit pick that immediately got buried behind Chris Carson his rookie season.
Rashaad Penny is falling fast in Dynasty/Fantasy ADP -- because Walker is a magical unicorn rookie RB for the masses, like all of the top 100 NFL Draft selected ones)…Penny is now trading/ADP as a back-end RB3 and falling into RB4 range in Dynasty and Best Ball. For Dynasty, for the price…I'll buy your shares. I suggest you find a way to steal him at a discount if you can/have need.
-Thing #4, the non-football thing: More Superhero talk?
I did not plan this. I just grab something that is hitting me that day for writing this part. Last week, I happened to be driving to the store when a Superhero discussion broke out. This past week, kinda out of the blue, I watched a movie that I had no real intention of watching – the new 'The Batman'.
My wife likes those ridiculous movies with the new Batman dude (Robert Pattison) in them…that movie series Twilight (don't even get me started on Twilight…maybe a rant for another day)…so, I thought she might like to give this new Batman a whirl. All last week, randomly, I heard people saying how good the new 'The Batman' was all week leading up. So, what the heck – why not give it a try? I have a free trial of HBO for the weekend…let's do this.
So, here's my review of 'The Batman'… At the end, I was left thinking: Who do I sue to get a refund of the three hours of my life that was lost/stolen?
First off, the first hour (of nearly three hours) was a slow-ish drag to establish the characters and such – a one hour mumble-fest. That gravely, growling monotoned Batman voice is so played out. Hey, Hollywood directors – wanna do a super-fresh take on the Batman story? How about he talks like a normal human being for stretches at a time? The Batman is monotoned…the commissioner, who was awful, near-duplicated the same speech pattern – and the whole first part of the movie was those two montoned idiots talking to each other. I was rooting for the bad guys…just because I wanted screen time with characters that I could understand what they were saying.
I heard some people say they watched this movie with the closed captioning on so they could understand what was being said – that's not a good sign for your movie.  
Second, I don't get Batman's chin…
I will allow that Batman has this special suit that repels bullets…but his face, under his nose to his chin is all exposed naked to the world…no protective costume/gear. In this movie, at one point, Batman like jumps from a supertall building and bat glides to earth but then is disrupted, hits into something and crashes to the earth and hits into a car and tumbles around at high speed into an eventual stop/landing on the streets…then just gets up without a scratch to his chin or a fat lip. How? How does the lower half of his face have special powers?
In another scene, Batman is attacked by like 5-10 guys with fully automatic machine guns and they are firing them at him from point blank range…the bullets all deflect off his every part of the body – but no bullet, of the (conservatively) 11,000 fired at him from point blank range ever grazed or penetrated his lips or chin. If the Joker or Riddler are so smart, why wouldn't they have a pre-meeting with their armed henchmen and really hit upon the tactical game plan of 'aiming for the exposed face' and not shooting repeatedly into the bullet-repelling outfit?
In general, Robert Pattison's Batman character was mediocre/dull. The actor who was the commissioner was useless/awful/uninteresting. The Penguin was the absolute worst…the most useless character of them all…or in Batman movie history.
The Catwoman was annoying. I just love watching a 97-pound supermodel female who can beat-up a gang of attacking marauders without a weapon or superpower…just kicks and savvy misdirects of their attacks. Totally believable.
The Riddler character was the only redeeming thing about this movie…and you really had to wait 2.5+ hours until you really got to 'meet' him, and he was excellently portrayed…for like 5 minutes of screen time. The other 2.5+ hours were not worth the 5 minutes of the Riddler. They should have made the movie about the Riddler…with the Batman getting 5-10 minutes of random backdrop story arc.
The bad news = this movie borderline sucked…from its constant monotoned, too serious dialogue and always dark and raining background…and when there was some clear dialogue, it was confusing or way too simplistic on character motivations on all fronts.
The good news = My Robert Pattinson's streak of movies I hate was kept alive to 'every one of them'.
The final grade = I give this movie a 'D'…it's like the writers/directors of the old serial killer movie 'Seven' had all their worst, tamest trash canned ideas stolen and jammed into the depressing, mumbling/bumbling Batman ecosystem.
Boy, I can't wait for the next one in the trilogy to come!