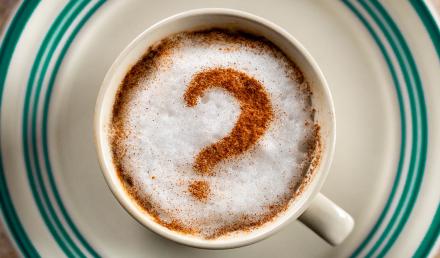 R.C. Fischer
Total Football Advisor
16 May 2023
The short version: An ESPN analyst is out talking about how the Giants are trying to mirror the Chiefs offense and that everything will run through Darren Waller (a la Travis Kelce).
Read this piece before proceeding: https://nypost.com/2023/05/15/giants-aiming-to-mirror-chiefs-blueprint-with-offensive-additions/
When Roto sites get a hold of this -- it's going to be 'a thing' in the news cycle for 2-3 days and stick with people all preseason. Whether it is reality or a bad analysis by ESPN's Dan Orlovsky…it doesn't matter. The hysteria over the analysis will cause is going to drive the market.
I have four things that come to mind after reading this piece…
1) I mentioned several times on our video shows over the past few months that the Giants were going loco signing WRs in free agency…and that it could only make sense IF they were going to try and copy the Chiefs offense from 2022 -- the hockey line changes style of NFL offense where KC would literally swap 2-3-4 receivers on every other play all game. That's a very unique concept to the NFL.
And when something is unique AND it won a Super Bowl -- various teams in the league will look to copy it.
Bottom line: It makes sense to theorize that all this WR accumulation by NYG this offseason -- connecting dots that it was done to copy the KC rotational offense of 2022.
2) The Giants offensive coordinator is Mike Kafka…former NFL backup QB, turned coach for Andy Reid with KC in 2017…and quickly became a coach in demand and became the Giants O-C last season coming in with Brian Daboll.
Kafka is keenly aware of 'Chiefs things' -- so it fits (on a number of levels) that someone could theorize NYG/Kafka is copying KC's offense.
Bottom line: It makes sense that Kafka as the NYG O-C fits nicely into this analysis of 'NYG is trying to copy the KC offense'.  
3) March 2023…the Giants quietly trade for Darren Waller. It made little sense at the time…acquiring an older, expensive TE…and they got good work out of Daniel Bellinger in 2022. Why would NYG dive in so strong on Waller? Now it makes more sense…
NYG gave a pretty good pick (3rd-round) for NFL dealings on a player another team is trying to dump…there was a motivation shown by NYG. Obviously, Waller is a unique weapon at TE…so if you want to make the TE the centerpiece of your offense -- Waller is as good an existing name as there is to do this with. AND he was available…unlike other alternatives they could've considered.
Bottom line: It makes sense to connect a dot that NYG is trying to mimic KC's offense…and saying that Waller is their Kelce is a reasonable dot connection.
4) Where this theory falls apart…potentially...
It all sounds good. A Godfather styled plan of execution being…executed (literally and figuratively).
...Trade for Waller out of nowhere.
...Sign/accumulate a way too deep WR room all pre-Draft…and then draft a WR…and meet with a ton of rookie WRs pre-Draft.
...O-C has strong ties back to KC.
There's just one little problem…
I've seen Patrick Mahomes play a lot of football…I've literally seen every game he's played, many of them twice (for scouting and analysis in-season). I've scouted Patrick Mahomes back to Texas Tech. I know how good Patrick Mahomes is -- he's the greatest QB talent in the history of the game…Daniel Jones, you sir are no Patrick Mahomes.
It all sounds great in theory…copying the KC offense…but like when the Patriots were ruling the football world and everyone tried to copy the two TE Gronk-Hernandez system…and also tried to find their Edelman-Welker type WR, etc. But no one ever could duplicate it -- because it wasn't a system…it was the talent of Tom Brady, and also Rob Gronkowski to a lesser degree.
If the 'Patriots Way' were replicable…we would have seen it by now succeed elsewhere…BUT we would have really/obviously seen it successful in New England the past 2-3 years, but Belichick hasn't gotten close to the same successes without Brady. Belichick cannot mimic the 'Patriot Way', and he created it…but 'it' (the 'system') is an analyst's farce, a myth, a cool story. In reality, no one, not even the original possessor of it could replicate the 'Patriot Way'.
Daniel Jones is not even close to what Tom Brady was/is. Brady is better as a QB today than Dan Dimes will ever be at any point of his life. Ditto compared to Patrick Mahomes.
Action steps from here…
 -- Do you believe the Giants can replicate the KC offense led by Waller and a three-shift WR hockey line that can rotate in and out and confuse defenses? I'm not a big believer they can, because in the 'chicken or the egg' argument…I take Tom Brady as the answer when it comes to NFL offenses and system v. player.
 -- But this will be huge news when Roto sites get a hold of it and run the headline 'Giants to run offense through Darren Waller'.
Waller's ADP will rise all summer.
If you want in on this Waller story, you better act like 5 seconds after reading this. Once the Roto blurbs go around…the discount Waller window closes.
 -- If you possess Waller, would it be a good time to sell? Perhaps, but let this story sink in the next week or so and watch Waller rise from #7-8 ADP ranked TE to top 5.
 -- The only prop bets found so far was on Caesars (thanks to Bet The Close Chris!)…Waller's o/u is 740.5 yards in 2023. 
If this analysis/story is true…and if Waller stays healthy for 17 games, he can beat that number. BUT…will he stay healthy for 17 games? He's played in 20 games of a possible 34 the past two seasons. He'll be 31+ years old this season. Not young, but not that old for a TE. Will Dan Jones get him over anyway? 
When this news expands out everywhere and people go nuts for it -- that Waller line may rise to 800+ yards, and then you might look at the 'under'. Or take the 740 over, then take the 800 under – if it were to happen that theoretical way. 
I just wanted to get this info out quickly, so it's a bit rushed and possibly sloppily written. 
I'm not a buyer of this Waller explosion, but I'm not against it either. I am the original Waller pusher back to the Baltimore days. Many of you caught the Waller wave right before it happened with my steadfast belief in him. I'm pro-Waller still, but I'm not moved to real/radical action right now…I'm still processing this theory on NYG's copycat KC offense -- but we at least need to keep it in mind for how the FF masses will respond to this news.