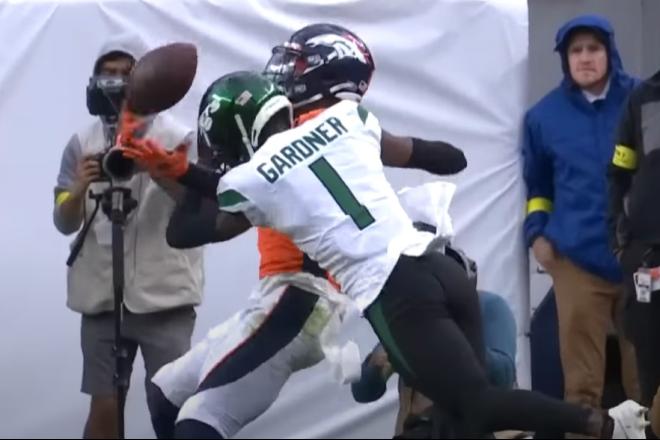 R.C. Fischer
Total Football Advisor
17 February 2023
Market Watch: Early 2023 NFL Draft Scouting Trends That Affects Dynasty Values at Some Key Positions…
I am going through prospect studies and scouting daily…it's my whole offseason. I've previewed the Senior Bowl attendees. Now, I'm going through/preview scouting the NFL Combine invites. In-between all that I have been going through the top prospects on a deeper dive. I'm just starting to get my arms around this draft class, but I still have a long way to go through the process.
After a month+ of studies, I wanted to share a developing situation that I'm seeing and how it might affect 2023 Dynasty valuations on 'things'.
And re-reading this (below), it's kinda just a fire hose blast of streaming thoughts. I hope it makes some sense. It's more of a 'gut feeling' theory that I need to flush out some more. But I wanted to share it as food for thought, hopefully it makes some sense.
Let me set the table first, and then I'll tie it altogether…
2023 WR Draft Prospects: This 2023 class of WRs is early looking like one of the weakest classes in recent years. There may be some nice sleepers, but the top of the class, right now, is not impressing me…at all. The current consensus top 1-2-3 WRs, to me, wouldn't be in the top 5-6-7 or so WRs taken in 2022…and if we did a special draft of 2022 WRs (all) and the 2023 consensus top 3 WRs (Q. Johnston, Addison, Smith-Njigba), I don't know that any top three 2023 WR would crack my top 5 or 6 or 7-8 WR picks.
Right now, I don't know if there is a real, legit 'A' grade WR in 2023. But I got a lot more to look at deeper.
2023 CB Draft Prospects: This class of CBs is looking like it could be the best in history…really good at the top, but even more telling for the 2023 CB class is how deep it is. So many 'A' and 'B' potential CBs. This is an emerging trend on great cover CBs coming into the NFL. It started percolating in the 2021 draft (Surtain, Horn, Stokes, Newsome, T. Campbell, A. Samuel) and then really ramped up last year/2022 with Sauce and Tariq Woolen as instant top shutdown guys…but, it appears, there's more on the way.
So many young (youth) top athletes are choosing football over basketball, baseball, soccer…because football is the national pastime…that this was bound to happen. We've seen a rise in elite athlete WRs born out of the past few seasons, but the elite young athletes who aren't great catchers of the ball…they can make a wealthy living just stopping the WRs from catching the ball. You also get blindsided/smashed less as a CB than you do as a WR. I'd rather my kid be a top corner than a top WR…from a dad (selfishly) 'not wanting my son to get hurt/be at as much risk' standpoint.  
I'm starting to look at/study/consider the following: The CB talent flooding into the league from college is so good/great that it's gonna start creating a problem…for NFL WRs -- the top rookie/young CB talent is better than a majority of the top rookie/young WRs…AND better than a large chunk of the already existing starting WRs in the NFL.
Sit on that thought for a moment. Re-read it if needed.
Not only is this year's overall rookie CB crop outclassing the rookie WR crop, but do you agree that the 2021 and 2022 and now 2023's high end CB rookies are coming in instantly better than many of the existing/established NFL WRs as well? Sauce Gardner and Tariq Woolen were instantly, to me, the best two/two of the best defensive players in the NFL in 2023. They shut down every WR in their path most weeks, especially as the season went on. That's not to mention how good Alontae Taylor (NO) was as a rookie. There are more shutdown corners on the way from the 2023 class.
So how do we react to this emerging trend as Dynasty GMs? My first thoughts are…
Let's think about this in a supply & demand sense: There are few really elite, established WRs (Davante, Kupp, Jefferson, Tyreek, etc.) and/or those with freakish skills/upside that are young (like Christian Watson…or a Kadarius Toney even). The 2022 NFL draft gave us 3-4-5 high end WR hopes. The 2023 draft may have one…but I'm trying to find where that man is; I haven't found him yet. High-end WRs will be the best hope at thwarting/beating the elite flood of high-end CBs. The just 'good', or mid-range, or slowing/aging WRs are going to have more and more trouble dealing with the Sauce Gardner's and Tariq Woolen's.
5+ years ago, we were lucky if there were 2-3 shutdown, scary CBs to face in the entire NFL. In 2023, a team may have 2-3 shutdown CBs on one team…in 2023, in the whole league there might be 10-15, and growing, shutdown corners going on outside WRs to match up…forcing us to really know these no-fly-zone CBs to navigate around for weekly sit-starts on mid-range/'good' WRs based on matchups for FF.
I think the rise of the elite CB wave pushes two types of WR valuations…
1) The elite WR…the Chase, Davante, Tyreek, Kupp, Jefferson type elites are even more valuable than before, and arguably they were the most valuable things in FF before the CB flood of 2022 and now even more so in 2023.
2) Slot WRs are more immune from this, for a while, for FF…and technically Jefferson and Kupp, among others, are slot WRs for their offense. Elite CBs do not usually mess with slot WRs…these elite CBs stay to the outside. So 'regular' talented slot WRs like Amon-Ra St. Brown or CeeDee Lamb (especially, obviously in PPR) will hold their value for now.
I could say there is a 3rd category…the super speedy WRs -- like Tyreek Hill and Christian Watson, among others, could be flying high in 2023…the WRs that can beat elite CBs deep and, more importantly, can work the bubble screen and go game.
Average In today's world), 'good hands'/reliable, fairly fast WRs (like Brandon Aiyuk, Tee Higgins, Courtland Sutton, Diontae Johnson, Michael Pittman, Chris Godwin as examples) are going to find tough matchups more and more as these high-end CBs flood the marketplace, and they will become even more frustrating to try and FF-play week-to-week.
Elite WRs (in great situations offensively), going into 2023, just got more valuable than the valuable they already were.
Mid-range WRs, who happen to be their teams 'top guy'/#1 WR, especially working the 'outside' role -- they are going to get more erratic, up-and-down results based on CB matchups. Part of the issue will be their difficulty getting open. The other part will be QBs wanting to avoid the whole issue/the shutdown CB…the targets will dip because the mediocre/good WR won't get open as easily/often as they have in past years.
What we do with this in Dynasty, if we think it's 'real': The choice between possessing the top RB in the Dynasty world, or the top WR…I'd take the top WR. Not only for this changing landscape/rise of the CBs…but the opposite is happening at RB -- the flood of 'good' talent continues and is creating more RBBCs and hot hands and viable handcuffs for the starters who go down with injury.
Do you have elite WRs on your Dynasty roster going into the 2023 season? If not, I'd recommend pursuing 1-2 of them.
Are you overloaded on RBs on your roster for fear of them getting hurt, or fear your league mates scarfing them all up because they are suckered into the 'RB is everything' philosophy of Fantasy? Time to change elite RBs for elite WRs, before the RB-lust starts to dissipate out of the FF mind control.
I'm not saying go get the best WR you can from the one and only person engaging in trade talks. It's not advice to swap your great RB for a 'good' WR before some detonator goes off. I mean, choose a Chase-Jefferson, etc., WR god to pursue  -- and try and make a star-studded deal. Don't settle for less.
Elite RBs are replaceable…most every week new opportunity is on waivers…or their NFL backup from their own team/the handcuff jumps into action due to the starter's injury and produces nicely.
Once you lose Kupp or Ja'Marr, etc. (two WR hurt for a chink of this past season)…there is no replacement from their same team.
Just wanted to share an early trend I am sensing…not ready to write it in stone, but I am looking hard at whether we might need to or not. In a few more weeks, once past the Combine…then I will really know how fast we should act.