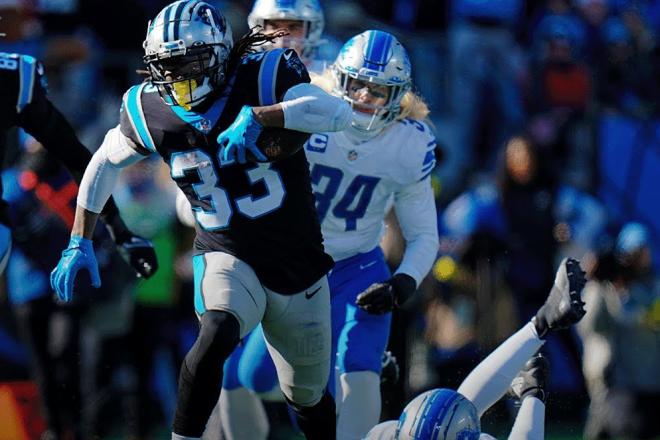 R.C. Fischer
Total Football Advisor
26 December 2022
2022 Fantasy/Dynasty Monday Executive Summary: Week 16
Two weeks in a row of scattered results…50-50 win-rates or worse across the board two weeks running. Justin Herbert might save some of us this week but not enough of us.
Weeks 13-14 were amazing win-rates to get so many teams into the playoffs, or division titles, and/or byes. Everything was humming rolling into Week 15...and then the wheels are falling off the last two weeks.
Up to Week 14, people had won a majority of the games and then some, on average for the season…correcting slow starts and working through bad luck injury situations, etc. My handicapping picks, up to Week 14 was stunning…best year ever. And the great FF finish and betting trends came from reading the direction of the teams, injuries, trends, matchups correctly more times than not -- for handicapping and for FF expected game flows and outputs. 14 weeks of goodness is taking a smack to the face, and other body parts, the last two weeks.
What has happened? I don't know. Games have gone crazy the past two weeks…monster deficits with monster comebacks. Teams doing nothing for a half, literally nothing…then obliterating their opponents the next half…or vice-versa. The weather was strange Week 16, but it didn't lead to zero production…just reduced production, and that didn't help. I've been 50-50 right wrong on game projections/predictions, and the wrong has been WAY wrong.
I guess the Week 16 Detroit-Carolina game is the symbolism for Week 16/the last two weeks…
Detroit was my best bet for Week 16. I'd played Detroit ATS correctly for 7 games in a row, 7 ATS wins, no losses as Detroit (the NFL team) went (6-1), reversing a (1-6) start. Detroit was on fire and was becoming one of the better defenses in the league too…a top sack and turnover and run defense the past 4-5 games. All happening while the public underestimated them every single week…and we took advantage of it for betting and in FF with some timely Chark and Goff moves here and there.
Then we get to Detroit Week 16 at Carolina.
I saw another mismatch…another opportunity for Detroit to smash a weak opponent. Carolina is one of the 10 worst teams in football, in our book, and Detroit a top 10 team -- so easy money. Detroit laying points was our best bet, and I went in on the Detroit-DST in some places looking for FF points late in the week. Worst case, the Detroit-DST would be 'meh' and not getting to the sacks/turnovers they had been…but Carolina is not an offense to fear.
So, of course, it turns out that Carolina hands the ball up the middle, as Steve Wilks does, as everyone knows is coming…and Detroit's defense acts like it has never played football or seen an up the middle run. Every run was a chunk play. Here's Carolina's 1st-half running play results, starting with their first carry…
30 yards
35
5
6
7 TD
21
-1
38
2
5
3 TD
21
6
1
2
4 TD
4
33
18 running plays, four 30+ yard runs, six 20+ yard runs…in the first half. Carolina's two RBs had 100+ yards rushing by halftime…against a top 5 run defense in the NFL the past 4-5 games.
How did this happen? I don't know. We were nailing Detroit game flows and results over-and-over and then this key FF week it blew up into the biggest debacle I've ever seen from a team that needed a win and they would be in the playoffs (for the moment).
As I was watching this Lions 'effort', my Christmas was being ruined. Every chunk run was another dagger to my heart. Carolina scored at will. Fortunately, the Panthers tried to get cute and pass some…or they could've run the ball for 300+ yards in the first half and taken a 30+ point lead, and I'm not joking. The only thing worse than the Lions run defense Week 16 was Carolina pulling back on running the ball as they were rolling in the 1st-half.
Several weeks of 'brilliance' calling Lions game situations…all wiped out in one week. That's the way it goes sometimes in the FF playoffs. You fight and plan and scheme your way to a solid FF season over months and roll into the FF playoffs…and then it ends unceremoniously in an instant. It's like Christmas. You plan all month+, you seek/acquire gifts and wrap them with care and decorate the inside and outside of the house and plan the meals and the travel and invite and care for the visitors -- and then Christmas arrives with the gift opening beginning and ending in a flurry, and then you look out and see a living room filled with wrapping paper debris, Amazon boxes, and assorted bows…and it's just 'over' in a flash. It took so much time and prep to get here and then in the span of a few hours it's 'over' with a bunch of present carcasses all over the place.
You wonder -- was all the prep worth the frenzied Christmas day?
Yes.
Yes, it was.
So too, the Fantasy 2022 season.
All the prep…the highs and lows and adjustments and so many got themselves to 'the big dance' for a chance at the prize -- and you might have had it ripped away Saturday, like a young kid clawing open your meticulously wrapped and bowed present to them. All the attention to detail ends in a frenzied mess of scraps onto the floor.
That's the way Christmas works…as does the Fantasy playoffs. Such a cold end…when it ends. If you lost this week, and the season ended…it's a sad, sudden moment. It will take a few days, but when you look back on it, you're gonna see a job mostly well done. You'll see things to change/correct for next Christmas/Fantasy season -- but that's the gift to us, we will go through it all again next year…Christmas and Fantasy. Both great events that take a lot of work/planning to try to get the payoff on the big day. Sometimes there's not a payoff, but it was a helluva ride regardless. Sometimes it leaves you thinking 'never again' or 'why do I do all this'…but you'll be in the Christmas spirit again…and you'll be jonesing for Fantasy soon enough as well.
However, we do have plenty of FFMers who got through to Week 17…Evan Engram, among others, has hit at just the right time. D'Onta Foreman is back again…saving some FFMers bold enough or desperate enough to start him Week 16. Gardner Minshew out-FF-scored Patrick Mahomes this week for heaven's sake!
How great and maddening is Fantasy Football?
Those onto Week 17 -- we're here prepping and studying things for the big title week (for most). Tuesday and Sunday Video Q&As will happen as normal. Game reports and projections all week -- just maybe not all the Week 16 game reports filed. I try to watch everything as fast as I can during these FF playoffs, looking for clues and things to help Week 17…writing the reports slows down the process late season. I'll do the best I can. And feel free to email me for Week 17 title game help, like we always do title week. It's too important a week, so emailing can help provide more detail than just quick questions on the Video Q&A.
Email me your questions on waivers or lineups at This email address is being protected from spambots. You need JavaScript enabled to view it. and I'll try to respond as fast as I can during breaks from studies daily.
Here's a recap of me trying to set good lineups in Week 16 and watching them play out all Saturday: https://youtu.be/1ww5p_Gean4 Not my finest hour. I was trying to do good…
There's always DFS for the next two weeks…
Dynasty prep begins in two weeks…
Football never ends!
But for this week -- let's get you title game teams to the pay day! I'm due to reverse the curse of the last two weeks. For those going onto Week 17…it's all within your grasp…you made it to the finals, crawling through broken glass and swimming shark infested waters…you made it, now let's win it: https://youtu.be/Ga1hJgE_BwY
JAX-NYJ
 -- I've mentioned it a few times, but now I think it can be official…Zach Wilson (9-18 for 92 yards, 0 TD/1 INT) will never play another down for the Jets, a massive bust -- but I think another team will try and grab hold of him and see if they can 'fix' him. The physical tools are there…everything else crashed and burned.
 -- Zon Knight (6-0-0, 1-15-0/1) tried to play through an injury, and well…it didn't go well. None of the Jets RBs got going. The whole Jets team was an embarrassment and they all died for FF results this past week. Not sure what kinda hope they have for Week 17 because of the unknown QB situation…it doesn't look good. Chris Streveler isn't an NFL-worthy QB.
 -- Evan Engram (7-113-0/8) was the star of the show again. In the rain, in a key game versus a great Jets pass defense -- Jacksonville kept it simple, again, and got the ball to Engram and let him work…and whaddya know, a star is born. Five years, nearly six, it took for multiple coaches paid millions of dollars to finally get to a coach (Pederson) to finally figure out this middle school obviousness of just simply getting the ball Engram on the move, short and sweet.
Doug Pederson is my Coach of the Year at this point…as Dan Campbell, Robert Saleh, and Pete Carroll all fall by the wayside. Kevin O'Connell will also have a say in my awards process -- as always, coming in January…the FFM radical voting/dissection of the 2022 season MVP, Coach of the Year, Rookie of the Year, and Defensive Player of the Year award tournament ahead of the NFL announcements.
Engram started the season (0/7) and has been a (5/3) since with four straight quality starts in a row.
BUF-CHI
 -- For all those who rode Justin Fields (15-33 for 119 yards, 1 TD/0 INT, 7-11-0) to get this far in the FF playoffs…you likely lost this week as Fields had his first down/non-quality start FF game in his last 8 starts. Hard to tell when something working so hot, so often is going to have a blip, and there were several examples (players) that hit a blip out of nowhere this week.
What a wild year for Fields…
Started out as an (0/6)…then a (7/0) rise to the #1 scoring QB…then his worst FF result since Week 3 happened at the wrong time, Week 16.
 -- The bitter cold + high winds killed the passing game of Buffalo…Josh Allen (15-26 for 172 yards, 2 TDs/2 INTs, 6-41-1) had another weaker passing game results, but backstopped it with a good run game tally. All the Buffalo receivers suffered along with that…but blame the weather more than any individual. Just a bad week to have key FF guys playing in this game.
 -- James Cook (11-99-1, 1-9-0/2) was our outta nowhere/upside RB of the week, banking on more running due to the conditions. Cook didn't really get a ton more touches than normal…but he looked good-to-great with the ones he got. Still, he's just an RB3/flex flier next week -- because it still doesn't look like Buffalo is committed to him/his growth in this offense in 2022…he's just a random event thing.
NO-CLE
 -- Given the bitter cold and windy weather, it was assumed the Saints would go heavy Taysom Hill (9-56-1) at wildcat QB…instead they barely used him in the first 20-25 minutes, inexplicably. When the Saints started to use him, the offense perked up and the team went on to win. If the Saints coaching staff can't think to go heavy Taysom in the most obvious of situations -- then you can't trust they're going there in normal circumstances or any other circumstances Week 17 or Week 18.
Taysom scored a TD here but didn't have enough numbers for a quality start. No quality starts in h9s last 10 games.
 -- Nick Chubb (24-92-0, 1-10-0/1) has faded away (for FF production) with the Browns offense. No TDs in five of his last 6 games and one 100+ yard rushing event in his past 7 games after a hot start to 2022. We have to assume another dud Week 17 at WSH.
Chubb started the season with a (9/2) split on quality starts and is an (0/4) since. It's not anything due to him.
 -- Rashid Shaheed (4-41-0/5) is the Saints #1 WR now…with Jarvis Landry done for 2022, and Chris Olave out here but questionable Week 17 as well. Week 17 could see Shaheed as the top WR remaining, again -- but facing the Eagles secondary would put a little lid on the upside potential.
HOU-TEN
 -- Malik Willis (14-23 for 99 yards, 0 TD/2 INTs, 7-43-1) showed progress as a runner this latest start, but no real progress as a passer. Everything seems so over-managed or the staff afraid of Willis throwing. The Tennessee staff should be embarrassed that they have not helped Willis progress…where other rookie QBs have looked much more plausible out of the gates.
I have high hopes for Willis ahead, but I'd love to see some promise of things to come now…but I'm really not seeing it yet.
 -- If Willis is going to be a suspect passer…it's not gonna help Treylon Burks (0-0-0/2) be a high producer for FF in 2023. It won't help Chig Okonkwo (1-10-0/2) progress higher either. Burks more at risk because he works further downfield.
 -- Second 'start' for Royce Freeman (16-32-0, 1-6-0/1) was another dud. There's nothing here for FF.
SEA-KC
 -- Jerick McKinnon (5-7-0, 3-31-1/3) was having a lower touch count game here than he'd had the past weeks. More like his normal workload before his huge Weeks 14-15…but got in on a TD pass to make the FF game plausible. He's as much a PPR RB1 threat week-to-week now as any RB.
 -- Seattle is using a Kenneth Walker (26-107-0, 2-0-0/2) alternative on 3rd-downs more and more…DeeJay Dallas (6-32-0/6) is now that RB when Seattle needs to throw a lot on 3rd-down/hurry up. Week 17 vs. the Jets might be another checkdown to RBs/avoid throwing to WRs type of game.
Walker started the season as an (0/3) backup to Rashaad Penny. He then went on a (4/1) streak/arrival as starter, but he's trickling down as we go…a (2/3) the past five games.
 -- An opportunity for Marquise Goodwin (0-0-0/4) with Tyler Lockett hurt…and we get a 0.0 week. Par for the course for any alternative players I was looking for sleeper help from this weekend. Goodwin hurt his hand, missed a chunk of the game…then returned to do nothing.
NYG-MIN
 -- Isaiah Hodgins (8-89-1/11) was one of the alternative sleeper WRs that worked this week. Attacking the Minnesota secondary for FF is a good thing right now. Green Bay gets them Week 17…possible opportunity for Allen Lazard.
Hodgins is a (3/1) the past four games…3 TDs in his last 4 games.
 -- Kirk Cousins (34-48 for 299 yards, 3 TDs/0 INT) has 15 TD passes the past 5 games with two 299 yard (exactly) passing games with two 420+ yard passing games in that span. The strong finish has Cousins in the top 12/QB1 YTD PPG group.
Cousins started out as an (0/4) this season, and is a (6/5) since…and a strong (3/0) the past three games.
 -- K.J. Osborn's (3-17-0/4) nice FF run ended at two games…with the wild Week 15 showing to be just a blip. He's a WR3/4 flier any given week.
CIN-NE
 -- Tyler Boyd (3-21-0/4) started but then was barely seen on the field in the 1st-half and only played 51% of the snaps as they manage his reps with his broken finger. Trenton Irwin (3-34-2/5) took advantage with 2 TDs…and a third went off his fingertips in the end zone. I imagine more of the same newt week with the Cincy #3 WR situation…a split with Boyd/Irwin.
 -- Kendrick Bourne (6-100-1/9, 1-29-0) was a hero this week…outta nowhere. Maybe this will keep up next week? If DeVante Parker is out and Nelson Agholor is a ghost again…Bourne could be a sleeper -- but more likely this was a blip performance. Belichick doesn't like him. He's only playing because of injuries to others. He could disappear quickly.
 -- Rookie CB Marcus Jones (1-15-0/1, 14 tackles, 1 INT TD) is really starting to come into his own…he's a Pro Bowl level return man, he's arguably the Patriots top cornerback now, and he's arguably their most explosive receiver as well.
One of our top 10-20 prospects for the NFL Draft in 2022…a late 3rd-round steal for the Patriots, and a sudden top IDP for FF.
DET-CAR
 -- I've never seen anything like this game/performance in recent memory…
Detroit was one of the top 3 run defenses in the NFL in the past month+ while Carolina couldn't run the ball on anyone in that same span…and then this game every touch for the Carolina RBs was a chunk play/run, it seemed. D'Onta Foreman (21-165-1) went nuts and Chuba Hubbard (12-125-0) benefitted as well. It feels more like a Lions issue than Panthers discovering something.
 -- Jared Goff (25-42 for 355 yards, 3 TDs/0 INT) threw for his third 300+ yard game in his last 4 appearances as the team's run game is dying and Goff is needing to chase in games through the air.
Goff is a (6/9) this season and a (3/1) the last 4 games.
 -- Jamaal Williams (7-11-0, 2-3-0/2) is evidence of the Lions crumbling run game…four games in-a-row where this formerly FF-hot lead back has rushed for 37 yards or less in a game…and after scoring TDs like crazy all season, he has not scored a TD in his past three games as his snap counts dwindle into a sad trio backfield approach now…with none of them FF-productive.
Jamaal got dinged up, and that led to more D'Andre Swift (4-12-0, 1-13-0/5) snaps but that did not mean anything for production.
 -- *EXTRA = The Panthers appear to have lost Jaycee Horn for the season…that's a HUGE factor in any hopes Carolina is going to stumble past the sad Bucs and win this division somehow. Huge blow. But Week's 15-16 taught us anything is possible…especially when it involves Carolina or Tampa, who meet Week 17.
ATL-BAL
 -- Desmond Ridder (22-33 for 218 yards, 4-8-0) really didn't play a horrible game here. He isn't rising up to a playmaker or anything but he definitely game managed his way through this game…not making mistakes. After a shaky debut Week 15, Ridder was just 'not horrible' Week 16.
 -- Tyler Allgeier (18-74-0, 4-43-0/5) is beyond the preferred/lead back for the Falcons now…and into 2023. It took 13-14-weeks, but what we predicted for Allgeier has arrived…ahead of schedule. I thought he'd take over in 2023.
Allgeier has 17 and 18 carries in a game the past two games. He's got two quality starts in a row going.
 -- Just when you think you got the Ravens backfield figured out, they swerve a hot hand, or an RB gets dinged up or whatever…
J.K. Dobbins (12-59-0, 0-0-0/1) has splashed/produced in his return to action the past few weeks, but Gus Edwards (11-99-0) rose from the dead to be the top back for Baltimore here this game. Week 17? Who knows? If Lamar is back…who knows what they do/where the touches go?
WSH-SF
 -- Three starts + one long in-relief game for Brock Purdy (15-22 for 234 yards, 2 TDs/1 INT) so far, and four straight games with 2 TD passes each game. Good odds he gets two, or more, Week 17 at LV. Like I said from his forced debut…this offense looks/works better with Purdy than Jimmy G.
 -- Three weeks in a row for Jahan Dotson (6-76-1/9) with a TD. He's a good-looking rookie but this still, to me, looks more random than purposeful with Taylor Heinicke. Not like Dotson is becoming a #1 BFF WR as much as it's opportunistic in the game flow. Week 15 he has a 4-105-1/6 game but was barely used for 3.5+ quarters of that game then got most all his numbers on a final desperation drive. I do like this better with Carson Wentz, however.
 -- Taylor Heinicke (13-18 for 166 yards, 2 TDs/1 INT) got benched this game…a little unfair considering their opponent, but Washington wants to go with Carson Wentz (12-16 for 123 yards, 1 TD/0 INT) apparently…or they wouldn't have disrespected Heinicke like this.
PHI-DAL
 -- Gardner Minshew (24-40 for 355 yards, 2 TDs/2 INTs) didn't look great but was OK enough to get the WRs numbers. He likely starts again Week 17 against the Saints and should be 'ok' enough again. He forced a lot of passes and missed others, but connected enough/chucked downfield enough to be OK.
 -- Dallas Goedert (3-67-0/3) returned to action and looked fine, moving around well. Just low targets from the semi-struggling Minshew.
 -- T.Y. Hilton (1-52-0/1) had a huge catch late in the game but only had the one target and played just 12 snaps. He's there for veteran depth/presence as a #3/4 WR to help…not a WR who is gonna breakout for FF.
LV-PIT
 -- George Pickens (5-57-1/5) got the game winning TD with under a minute left, but prior to that it was another game of disrespect for GP…just 4 targets leading up to that moment, 4th in the pecking order for targets in the game. One of the most going-to-waste supertalent WRs in all the NFL…week-after-week for the past month. Not sure why this happens to young stud Pitt WRs recently, but it happened to Chase Claypool and now Pickens.
 -- Darren Waller (4-58-0/5) has been back for two games from injury…and his snap shares are 49% and then 40% in this game. Very low for a #1 TE…because he's not their favored TE for whatever reason, just a receiving TE now. Week 17 against SF is a bad matchup too.
 -- Kenny Pickett (26-39 for 244 yards, 1 TD/1 INT, 3-9-0) has 5 TD passes this entire season, in 11 games…one TD pass is his high for a game this season. He's not showing to be a high-flying passer…just a mediocre game manager…and you have to worry that a Mike Tomlin managed QB is in trouble for any FF upside hope into the future.
GB-MIA
 -- After getting dismissed with one catch Week 15, Allen Lazard (5-61-0/11) led the way for GB in targets in this game -- but thanks to a Christian Watson in-game injury. Still, Lazard had a mediocre 5 catch, 61-yard game. He did just miss out on a TD or two. I just don't see the connection between the two anymore…not like what they had early in the season when Lazard was rolling as a WR1 performer for a stretch. No Watson (if) Week 17 breathes some hope for Lazard again, for a week.
 -- Tua Tagovailoa (16-25 for 310 yards, 1 TD/3 INTs) booked his fifth 'problem' game in a row. Up to Week 10, Tua was highly accurate, highly productive, leading an exciting winning offense/team. Since Week 12, after their Week 11 bye, Miami is (1-4) with four straight losses and Tua throwing for under 60% completions. It's a radical downward turn…and I don't know why it's happening. '
Either teams have figured out his offensive gimmick, or Tua is secretly hurt and playing through it, or Tua has lost confidence/has a mild case of the yips. It has to be something because this passing game does not have the flair and tempo it used to have.
 -- Jeff Wilson (9-37-1, 1-3-0/2) returned to action and Miami went right back to a split/lean Wilson backfield. Raheem Mostert (8-45-0, 2-4-0/3) looked terrific but didn't get the touch share you'd hope for. This backfield is back to 'unpredictable'.
Tua started the season (1/4)…then had a (3/0) hot streak…then has posted (0/5) since.
DEN-LAR
 -- Cam Akers (23-118-3, 2-29-0/2) goes from being a football joke and quitting the team about 10 weeks ago to the top RB for Fantasy Week 16. How? Why? I can't even explain football anymore. A terrible team with no RBs left so they groveled to keep Akers and a Denver team so poorly coached they got embarrassed by one of the worst teams in the league…and Akers is the stat beneficiary. Unbelievable.
Akers started the season (0/9) and then is a (2/2) since.
 -- I noted last week that Tyler Higbee (9-94-2/11) seemed to be the one receiver Baker Mayfield (24-28 for 230 yards, 2 TDs/0 INT) was most comfortable with…but I didn't think this game kinda output could/would happen. Fantasy is really an unreal game sometimes… If you run with Higbee for next week…he'll probably respond with 1 catch on 2 targets. But you have to chase the reality here…Higbee is Baker's guy…or so it seems.
Higbee is a (4/11) this season.
 -- Greg Dulcich (4-39-1/8) had a decent TE week too, but note he left this game injured late and may miss Week 17…for what it is worth…on this wretched team. Dulcich is a (2/8) this season.
TB-ARI
 -- Facing an XFL level group of CBs for Arizona, due to injury, Tom Brady (32-48 for 281 yards, 1 TD/2 INTs) could only muster 1 TD pass and looked terrible most of the game. Brady is still a top 20 QB talent but his blocking and WRs play, and coaching is bordering on the most embarrassing thing running in the NFL this side of the Denver Broncos. I can't trust Brady, ever…if I couldn't trust him to produce here.
Brady is a (3/12) this season.
 -- Because Arizona was in a real fight, then the RBs get a ton of targets/action out of necessity. Expect again the final two weeks because Tampa Bay cannot be trusted to defeat whatever the worst team in the league might be facing him…like the Panthers in Week 17.
Leonard Fournette (10-72-0, 9-90-0/10) will be an RB1 projection, and Rachaad White (7-36-0, 4-17-1/4) an RB2 projecting, because the Bucs are ridiculous and keep pushing Fournette…and, surprise, they keep losing or almost losing to terrible opponents. I still don't know if Tampa Bay will win this division or not.
 -- Greg Dortch (10-98-0/11) has had a helluva a season, when he gets the chance. In six games this season, when Dortch has played 50%+ of the snaps, he's a (4/2)…nearly a (5/1). One of the most efficient WRs in Fantasy in 2022…and Arizona will try to deemphasize or bench him next week, I'm sure.
  ===== FIVE PLAYERS =====
*** FIVE WAIVER/FREE AGENT PLAYERS TO TRUST***
*Looking at players owned less than 50% on average in leagues across the whole FF-landscape. Your league, obviously, may be different/deeper.
**Adding a school grade to show my interest level (A-F)…and I don't mean that a D-F grade is 'bad'/just showing how pressing/important to me, your situation may differ due to injury, etc..
***IF FAAB% mentioned at any time below is based on a 16–20-man roster league. And it's hard to predict the right bid % because every league, situation, and lineup needs are so different. So, doing the best I can to 'project' (i.e. 'guess') what they will be based on early chatter.
*Again, note…not a grade on talent…just how important/urgent/great the waiver move is in context.
1) RB Tyler Allgeier, ATL: (Grade: B)
Has become the clear lead RB for the Falcons. Allgeier should be fine this week facing Arizona's run defense.
2) WR Isaiah Hodgins, NYG (Grade: B)
5.3 rec. (6.8 targets), 54.0 yards, 0.75 TDs per game the past 4 games. He's becoming Daniel Jones's favorite crunch time target and has a solid matchup with Indy this week.
3) WR Jahan Dotson (Grade: B)
Three weeks in a row with a TD. Better with Wentz than Heinicke. Hodgins doing similar output, better-looking work…but no one cares because he's not a magical unicorn rookie like Dotson.
4) WR Richie James, NYG (Grade: C+)
6.3 rec. (8.7 targets), 64.3 yards, 0.33 TDs per game the past 3 games. NYG is passing for totals more and more as the run game gets bottled up and as NYG gets into deficits and has to chase to try and comeback.
5) WR Rashid Shaheed, NO (Grade: C)
The nuclear bomb option again…
If Olave is out, Shaheed gets to be the top WR again…only this time in normal weather…but a downside of facing the Philly secondary, but that's suddenly seeming vastly overrated.
6) WR Greg Dortch, ARI (Grade: C/C-)
Dortch really has had an amazing season with a variety of starting QBs for Arizona…if he gets the start, he seems to put up huge PPR numbers more times than not. If McSorley starts again, Dortch is a WR1/2 projection. McCoy starting…Dortch hasn't been as hot.
Greg Dortch or Richie James Week 17…either could be a PPR ace at just the right time?
7) TE Juwan Johnson, NO (Grade C/D)
JJ has only not produced recently when the circumstances are out of his control…missed a game with injury…had the cold/high wind Week 16. When he plays in normal conditions, the 2nd-half of this season -- he seems to produce TE1 numbers/TDs every game.
-----------------------------------------------
***FIVE WAIVER/FREE AGENT PLAYERS TO DISTRUST***
1) WR T.Y. Hilton, DAL
One big catch late Week 16. His first and only catch as a Cowboy. Played limited snaps. He just isn't that TYH from like 4-5 years ago…he's just hanging on as a veteran insurance.
2) WR Ray-Ray McCloud, SF
Great long TD run Week 16 but nothing else happening. Playing 40% +/- of snaps and getting 1 target a game most games since Deebo went down.
3) TE Shane Zylstra, DET
Three TDs Week 16, all circumstantial…all with Detroit frantically trying to mount a comeback in a blowout. Not anything 'developing'. He's a journeyman TE.
4) WR Trenton Irwin, CIN
Two TDs Week 16, and he's a decent WR, but it was just luck of the draw/Burrow going where coverage was soft after looking for Chase-Higgins first. Irwin splits reps with Tyler Boyd, so he's not on the field the full time and gets limited targets -- just a lucky week in Week 16. If Boyd were totally out, then some could consider Irwin…but that's not the case right now.
5) QB Chris Streveler, NYJ
A running QB but a pretty terrible one…not that fast and a terrible passer. If the Jets turn to him because Mike White doesn't really get cleared, it will be ugly.
------------------------------
***FIVE BUY LOW PLAYERS***
*NOT 'Buy at any price'…it's Buy LOW. Try to find a deal. If none to be had, walk away. It's also NOT…go immediately ask the owner 'What do you want for ____', don't telegraph your desires.*
-- Closed up for 2022 season, since most all trade deadlines have come and gone. We'll discuss undervalued players or sell-off options within the game reports all week, as they arise. --
xxxxxxxxxxxxxxxxxxxxxxxxxxxxxx
***FIVE SELL HIGH PLAYERS***
*NOT 'Sell at any price'…it's sell HIGH/sell good. Try to find someone in love with your player or seen as a neat value thrown into a multiplayer deal. If no one respects the player/buys right…then walk away.*
-- Closed up for 2022 season, since most all trade deadlines have come and gone. We'll discuss undervalued players or sell-off options within the game reports all week, as they arise. --
------------------------------
***FIVE DEEP SLEEPER WAIVER PICKUPS***
*Total flier/lowly owned or not-owned players
1) RB Deon Jackson, IND
Let's see if he is tapped to lead the backfield on MNF Week 16, not Zach Moss. Or if another Moss flops opens the door to more DJax Week 17. Still time for some to pick him up pre-MNF.
2) WR Kendrick Bourne, NE
6-100-1/9 in Week 16 -- but played just 57% of the snaps…17% of the snaps the week prior. Filling in for injured WRs, and if that happens again Week 17, he's something to consider -- but if the injured WRs return, Bourne goes back to the bench. Belichick has been messing with him/they've battled on-and-off this season.
3) WR Romeo Doubs, GB
If Christian Watson is out, Doubs could get a full start and a nice performance Week 17.
4) QB Brock Purdy, SF
Exactly two TD passes in each of his 4 games since being thrown into action. No reason he won't roll into Week 17 as a threat for 2 or more TD passes.
5) RB Justin Jackson, DET
If Jamaal Williams is out, I'm not sure Detroit really trusts D'Andre Swift to carry the load…they might be forced to lean heavy on Justin Jackson -- and remember how Jackson popped for a game for many of us last playoffs when he was with LAC?
---------------------------------
 -- FIVE…IT'S OK TO QUIT THEM PLAYERS (for REDRAFT) --
1) RB Royce Freeman, HOU
Two 'starts', two disasters.
2) WR Marquise Goodwin, SEA
Hurt his hand and put up a dud Week 16. Tyler Lockett hopes to come back in Week 17. Thanks for nothing, Marquise…literally.
3) TE Chig Okonkwo, TEN
Another week we can't trust Malik Willis to throw, or complete, forward passes. How could you roll Chig out Week 17 after seeing Week 16? There are other TEs to gamble on or have for insurance…for redraft.
4) WR Treylon Burks, TEN
See: Chig O.
5) WR Tyler Boyd, CIN
Playing half the snaps in games as he's getting his hand injury managed…they say. Whatever it is…it's not helping get FF stats worthwhile. It is for Trenton Irwin, not Boyd.
--------------------------------
***STREAMING DSTs OFF WAIVERS(?) OPTIONS***--
1) Chargers-DST
This defense came back to life Week 14 vs. Miami…rattling Tua and holding them to 17 points in a LAC victory. Week 15 they were all over Ryan Tannehill with 4 sacks and a pick, holding TEN to 14 points in a LAC victory. This defense looks terrific with Derwin James gone those two weeks…flying to the ball, really tight in coverage…it's a total 180. Now, they get an easy finishing FF schedule…
Week 16 = at IND…we'll see how they do tonight for Week a good matchup Week 17.
Week 17 = v. LAR…yep.
Week 18 = at DEN…what a final schedule!
2) Steelers-DST
Big game Week 17 facing the Ravens, a Ravens offense that has been sputtering for weeks. If they go Tyler Huntley Week 17, not Lamar, then the Steelers are an option in a suddenly important game.
3) Seahawks-DST
If they get Chris Streveler or Zach Wilson Week 17 = yes, top 5 DST option potentially.
If they get Joe Flacco or Mike White Week 17 = it's a fringe DST1 option at best.
4) Falcons-DST
If Trace McSorley starts, then this is a sleeper DST for Week 17. Colt McCoy starting pushes the Falcons-DST out of the DST1 picture most likely.
---------------------------------
 -- Sleeper/lesser-name IDPs whose box scores or live watch caught my attention --
1) CB Rayshawn Jenkins, JAX
Coming off his game winning pick-six Week 15 v. Dallas, along with 18 tackles in the game, Jenkins followed that up with a 9-tackle effort Week 16 with a TFL. As Jacksonville races to the playoffs, Jenkins is a growing part of the surge -- 27 tackles, 2 PDs, 1 TFLs the past two games. 9.0 tackles per game his past 10 games.
2) LB Luke Masterson, LV
Started the last three games with increasing snap shares. Back-to-back 10+ tackle games the past two games. This UDFA rookie has got some Jack Sanborn in him.
3) SAF Reed Blankenship, PHI
He's back from injury and starting. 8 tackles Week 16. He shows promise since being thrown into action due to injury to others. He's got some DB1 hope…if he's starting Week 17.
4) CB Nahshon Wright, DAL
Played a season high 54% of the snaps Week 16 and had 8 tackles, 2 PDs, 1 TFL. I've been a fan for a couple of years…he's a low-key Tariq Woolen type hope at corner, 6'4"/185 and athletic…but raw. Dallas may be going to him by desperation now due to lost CBs.
5) LB Tony Fields, CLE
Getting more and more snaps on defense as the season wears on…8.0 tackles per game the past two weeks. Not my favorite LB prospect but he has a good tackles-per-snap metric and might be a full starter Week 17 and/or 18.
6) DE Larrell Murchison, LAR
Poached off the Titans practice squad a few weeks ago and got his first work in for the Rams Week 16 …and in 16 snaps he had 2.0 sacks, 4 tackles. Was a standout at the 2020 Senior Bowl. Inconsistent in college…talented but disappeared. A raw prospect with upside but weak measurables…but he looks better than his measurables.
-------------------------------
OUTTRO:
Merry post-Christmas.
Here's a conceptual video of me watching the Detroit Lions game Saturday. I thought I did a good thing? Not a December to remember…that Lions game: https://youtu.be/WcEylCwkSxE