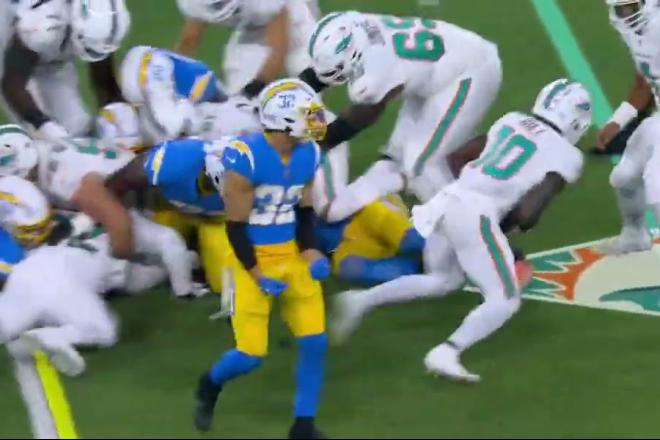 R.C. Fischer
Total Football Advisor
12 December 2022
2022 Fantasy/Dynasty Monday Executive Summary: Week 14
So many crazy events this week…the Baker Mayfield game…Tyreek picks up a fumble and scores a 50+ yard TD and some FF platforms didn't recognize it for FF scoring…Houston almost/should've beaten Dallas…Brock Purdy is better than Tom Brady…what a week!
Through it all, it was another shining week in our FFM tracking…and I'm getting several emails from people who had the same kinda week as I'm seeing everywhere: they won again this week to slide into/clinch the playoff spot last second or won to get the division title and bye week.
Bottom line, like last week, it was a hot week win-rate for most FFMers that had something to play for. In the most crucial times, so many of us won Weeks 13 AND 14 to slide into the playoffs or win divisions that might have looked impossible a 4-6+ weeks ago. This Week 14 unusually timed heavy bye week really worked in most FFM-people's favor.
It's not how you started the FF season, it's how you finished…and by-and-large, most of you finished very strong. Kudos to those who persevered through bad season starts, bad redrafts, mass injuries, etc., to win divisions and/or qualify for the playoffs.
Take a day to enjoy, because Tuesday begins FF Season 2.0 -- the march through the playoffs and to the title. It doesn't get any easier from here…but it's a helluva ride!
No byes this week. Three Saturday games are a slight curveball. Normal FFM work week this week…normal reports week…normal Video Q&A week as we get ready for (most people's) playoffs round one. Congrats to those who are on a bye this week! You get a week to relax and surveil…and pray your key players don't get hurt Week 15.
Those who have playoff life riding on tonight's activities. Good luck to you…we're counting on you to join us for the Week 15 playoff party!
After tonight, the FF regular season is over for most leagues and onto the playoffs.
The Fantasy 2022 season embodied in a 1+ minute video: https://youtu.be/BqBerM9FPwA?t=58
Now, onto the good stuff! Playoff time!!
*Note any fractional numbers in parentheses (4/2) or (2/3), etc., are a 'split' stat on our definition of a 'quality start' (or not) marker on a player -- using 14 PPR points in a game for RB-WR-TE and 21 for a QB…point levels that are good/productive/well above average starts for a Fantasy week. Trying to identify trends, consistency (or not) in players we might not normally realize.
A (3/2), for example, means: 3 times the player hit at/above the mark, and 2 times they did not.
--THREE THINGS--
NYJ-BUF
 -- Zonovan Knight (17-71-1, 2-6-0/2) has won the starting RB job, shockingly…to my great delight! Things like this don't happen to me…I was prepared to cry about Knight getting ignored for years. Rarely will NFL coaches push the lower draft stock guy, or no draft stock guy unless injury forces it -- but this was a coach's decision that he was practicing too well to deny a few weeks ago. Even with Michael Carter (5-5-0, 3-15-0/6) back, Knight was the man here. Good for him. Great for him. Great for any of us who pulled him for FF for the playoff stretch.
Three games so far for Knight, and he's a (2/1)…close to a (3/0).
 -- With Knight taking over and Carter back, it looks like Ty Johnson was the one who got 'dissed'…Carter moved to more of the 3rd-down back.
 -- I was afraid of this happening to James Cook (4-6-0, 1-9-0/1) this week…after Cook having a breakout-like moment the prior week, he got pushed into the background as a bit player in this game. No one really thrived for BUF this game…even Stefon Diggs (3-37-0/5) got shut down (vs. Sauce Gardner).
CLE-CIN
 -- The Bengals lost both Tee Higgins and Tyler Boyd (0-0-0/1) to injury. Tee came into the game with an injury, and it must have been worse than they let on…and Boyd hurt his hand in-game. If it carries over into next week, Trenton Irwin (2-58-1/2) would be the new #2 with Trent Taylor (1-34-0/4) working the slot. Irwin is a pretty good/very underrated WR…if he gets pushed into a heavier role, he could be a PPR surprise one-week-wonder.
 -- The Browns got down early and were just throwing a ton to try and keep up, so Donovan Peoples-Jones (8-114-0/12) got a big day, but it didn't look to me (live) like this was a plan or a real connection…just a thing happening in the hurry up to stay in the game. Ditto David Njoku (7-59-1/9).
David Njoku is a sneaky (4/2) his last 6 games…(5/5) overall.
DPJ is a (3/2) his last 5 games…a (3/10) all season.
 -- Second week starting, and Deshaun Watson (26-42 for 276 yards, 1 TD/1 INT) didn't look all that good again. He was a little better, maybe, than his debut week…but there's no pizazz, or confidence or anything to his game in 2022, so far. He looks like/is playing like a bottom tier NFL starter…one of the bottom 3-5 QBs in the league.
The Browns looked much better under Jacoby Brissett, but there will not be a change to Brissett -- the Browns management swallowed this position (Deshaun) of their own volition. Thank God, for garbage time here in this game and in upcoming games.
HOU-DAL
 -- Houston is annoyingly good against the pass… Dak Prescott (24-39 for 284 yards, 1 TD/2 INTs) didn't have a big game here, nor did CeeDee Lamb (5-33-0/6). QBs aren't really rolling it up on them for FF, like you'd think because they only have one win on the season. Patrick Mahomes gets them Week 15, and that will be a test of the trend…
 -- Chris Moore (10-124-0/11) had a big game with Cooks/Collins out. Davis Mills (16-21 for 175 yards, 0 TD/1 INT) made such a difference for this offense this game. And the Jeff Driskel (4-6 for 38 yards, 1 TD/0 INT, 7-36-0) option/run game wrinkle was a nice touch that I assume will keep up since it worked so nicely…actually, that probably means Houston will never do it again.
 -- Green Bay castoff Amari Rodgers (4-57-1/5) showed up in his first real chance to shine. He may have a slot role with this group the rest of the season if they just hold Cooks out/off the field and go Collins-Moore-Rodgers as their starters. Best case, Rodgers will probably only be a WR4 hope week-to-week in that passing game.
MIN-DET
 -- Jameson Williams (1-41-1/2) scored the first TD of the game, a bad coverage event that let JW go free for the easy throw TD from Goff. And then…nothing the rest of the game. The Lions are not showing any urgency to get Williams going or into a prime role. And they keep winning, so why should they worry?
 -- Why worry about pushing Jameson when D.J. Chark (6-94-1/7) is coming on so strong with Goff the past couple weeks? Trouble next week when Detroit goes to NYJ, and DJC likely sees too much of Sauce Gardner. All clear after that for Chark.
Seems like a terrible year for DJC, but he's a (2/0) the past two games and a (3/3) in games he's played a majority of the snaps (had one game he barely played coming off injury).
 -- The Lions defense had been improving against the pass during their win streak ways the last 4-5 weeks. Well, Kirk Cousins (31-41 for 425 yards, 2 TD/0 INT) had no issues here…and Detroit had shut down Justin Jefferson (11-223-0/15) earlier in the season -- so, he responded with his career high for yardage against them in this game.
Mike White and Garrett Wilson get this Lions secondary next week.
JAX-TEN
 -- On our Sunday Video Q&A, I mentioned Evan Engram (11-162-2/15) could have a decent day here…but it's so hard to trust him ever, but he had some hope in the barren bye week for the desperate going into this week. BUT I didn't expect he'd have a career game!!!
Now, we'll all plow back into Engram…so he can burn us all again. Engram does have 3 TDs in his last two games.
EE is a (2/0) the past two weeks…a (3/3) his last 3 weeks and (3/10) overall.
 -- I went with Chig Okonkwo (6-45-1/8, +2pt conv.) for my TE plays, in desperate times, this week…and it worked well…but nothing like Evan Engram! Chig is really coming on as a key piece of this passing game now. He's no longer a nobody who gets 0-1 catches per game…he's legit the past 3 weeks.
 -- I thought Trevor Lawrence's (3-42 for 368 yards, 3 TDs/0 INT, 3-7-1) foot injury would hinder him here…and it did nothing of the sort. Tennessee's pass defense is beyond broken due to injury…where I didn't think it would be so far down. Basically, I got everything about this game wrong. It happens…multiple times a week. Wrong as a handicapper here, and mostly wrong for FF analysis.
Trevor led all FF QBs this week in scoring and is a very respectable (6/7) this season.
PHI-NYG
 -- Saquon Barkley (9-28-0, 2-20-0/2) was limited with a neck injury going into this game, and NYG was getting whipped pretty quickly into this game, so Saquon had a dud. Likely, he was kept safe/being saved to be ready to go for their big game with Washington next week.
Barkley started the season an (8/1) but is a (2/2) his last 4 games since.
 -- The Eagles-DST is ramping back up…7 sacks and a fumble against NYG. They allowed 22 points, but it really was Philly's D being more suffocating than the points allowed says. Philly got DT Jordan Davis back from injury Week 13 and slot CB Avonte Maddox (7 tackles) returned for this one…so, the Philly-DST is getting to full strength going to Chicago next week.
 -- Giants OLB Azeez Ojulari (4 tackles, 2.0 sacks) returned from injury Week 13 and has 3.0 sacks/4 QB hits in his two games back to action…4.0 sacks in his last 3 games.
BAL-PIT
 -- J.K. Dobbins (15-120-1) came off a multiple week/month long absence and got a pretty heavy workload and posted a 100+ yard game. He looks OK, not as quick/lethal as he did as a rookie…but good enough here. He should be the lead working with Gus/Drake the rest of the way.
Dobbins is a (2/3) this season but his 'two' were separated by 10 weeks and were both 20+ point PPR efforts.
 -- Tyler Huntley (8-12 for 88 yards, 9-31-0) got knocked out of the game with a concussion but should be OK for Week 15. Rookie 3rd-string QB Anthony Brown (3-5 for 16 yards, 0 TD/0 INT, 3-0-0) came in and just played it super-safe to try and get out alive with the victory. Brown is a solid rookie QB, if forced into action, but Huntley should be OK for next week. Lamar will be out again next week and maybe Week 16 too.
 -- The Steelers lost Kenny Pickett (0-1 passing, 2-16-0) early in this game to concussion worries as well, but he is more hopeful than not for Week 15 at Carolina. Mitch Trubisky (22-30 for 276 yards, 1 TD/3 INT) played in his absence and worked Diontae Johnson (6-82-0/8) the most and not as much George Pickens (3-78-0/3), despite Pickens making play-after-play for Trubisky. Two weeks in a row of weak results for Pickens on low targets.
KC-DEN
 -- Isiah Pacheco (13-70-0, 3-23-0/3) got another good touch count game…solid run game work and a slow rising pass target count the past 3 games. He's become a solid RB2 with RB1 hopes every week now. Jerick McKinnon (6-22-0, 7-112-2/9) had that freakish/slick short catch and long run TD as part of a great stat day. McKinnon is having random PPR outbursts every 2-3-4 weeks, but Pacheco is finding consistency not McKinnon.
Pacheco has been a double-digit PPR performer for 4 straight weeks.
McKinnon was an (0/11) to start the season, but a (2/0) the last two games.
 -- The KC-DST gave up more points than I would have hoped, but they got all the other stuff I was expecting. I envisioned a big lead by KC forcing Denver to gamble/force through the air and that give greater odds for sacks and turnovers -- and that's exactly what happened…a pick six and 6 sacks for the KC defense in this game. Week 15 vs. Houston is another similar shot/hope.
 -- Russell Wilson (23-36 for 247 yards, 3 TDs/1 INT, 4-57-0) was knocked silly on a play in the 2nd-half and left the game with concussion fears. He'll be 50-50 for Week 15. Wilson was on his way to possibly being the #1 scoring QB of the week until he got the injury and left the game.
TB-SF
 -- Week #2 of Brock Purdy (16-21 for 185 yards, 2 TD/0 INT, 2-3-1) and it was another evidence of my scouting that Purdy is equal to or better than Jimmy G. right now. Purdy was very good here and every game he plays ahead is just going to build his experience/confidence.
And Purdy is a solid QB2 FF hope just like Jimmy G. was -- solid QBs in wonderful offensive surroundings.
 -- It looks like the 49ers lost Deebo Samuel (4-21-1, 4-43-0/5) for the next few weeks, possibly the rest of the season…carted off with a leg injury -- which appears to be a sprain, and not worse. Rookie Danny Gray (1-10-0/1) will be elevated up to more work Week 15, but Ray-Ray McCloud (3-7-0, 1-11-0/1) will likely see more work here in Deebo's stead. McCloud got 3 carries in this game, as some evidence of that.
 -- Rachaad White (13-56-0, 5-21-0/5) is Tampa's best RB, and they know it, but they won't fully give into it…so, Leonard Fournette (4-13-0, 6-33-0/7) is going to keep splitting touches with White…and Fournette looks like he has a boat anchor in the back of his pants right now. Might be the injury or just wearing down…or Fournette just not as spry as Rachaad when watching their offense -- whatever it is, Fournette looks very slow and plodding right now.
The last people to recognize the Fournette issue will be Byron Leftwich and Todd Bowles. ESPN this morning was still talking about Rachaad like he was some upstart/random backup taking some touches from clear lead Fournette -- White is the man, but Fournette is still in too much to allow Rachaad to be that for-sure RB1 he should be every week…that he will be in 2023.
Four straight double-digit PPR performances for Rachaad…a rounded up (3/1) since taking over as the starter.
CAR-SEA
 -- Travis Homer (9-26-0, 2-8-0/3) was the answer to who would lead the Seattle backfield with Walker-Dallas out, but it wasn't much of an answer. Homer isn't a lead back by nature…and Tony Jones (1-2-0, 1-0-0/2) is barely an XFL back. It might be Homer as the lead again next week because I'm not sure Walker or Dallas will be ready, especially on a short week.
 -- D'Onta Foreman (21-74-0, 1-1-0/1) had a few goal line punch-in chances, but he was denied. Nothing wrong with Foreman…just a bad O-Line/blocking with defenses playing him to run as the thing to fear of the Panthers.
Because the Panthers run the ball so much, Chuba Hubbard (14-74-1, 3-25-0/3) has been getting good relief carries working with Foreman…and defenses don't take him as seriously/stack the box on him like they do Foreman. So, Hubbard is not a good plan for FF…but is some kind of RB3 needy plan in a given week.
 -- Wow…D.J. Moore (0-0-0/3)…I didn't realize he got squashed so hard by the Seattle defense. Want a shocking stat? Moore has been under 30 yards receiving in four of his last 5 games. What a gem/WR1, or so Carolina management thinks.
MIA-LAC
 -- When Tua (10-28 for 145 yards, 1 TD/0 INT) struggled Week 13 there were excuses to be had…tough SF defense, he got his foot injured and played through it. But this week, facing a depleted Chargers defense, he busted even worse in primetime…yikes. What is going on?
I'll re-watch this for more study this week but my first impression from the live event was Tua is off on either mechanics or confidence (or has a hidden injury he's playing through)…because he's reading the right routes/making the right throws mostly…just the throws are all over the place, after being supremely accurate most all season, now he's like a baseball pitcher going through a slump that you hope isn't 'the yips'. Credit the Chargers defense that played their most engaged game since like Weeks 1-2.
I don't know what Tua is coming Week 15…at Buffalo, but now I'm nervous about it.
 -- Mike Williams (6-116-1/6) returned to a big game…some pretty, tightly contested catches…as he does. When Big Mike is 'on'…he's ON. His return pushes Joshua Palmer (4-53-0/6) to random WR3/4 status.
Williams has an odd output this season. He's a (5/4) over all…the 4 non-Q-starts all single digits PPR disasters…but the five quality starts all 20+ PPR events.
 -- The great fumble controversy for FF happened here. Tyreek Hill (4-81-1/10, 1 FR TD) had that shocking fumble recovery and run for a TD, and not all Fantasy platforms recognized it as a Fantasy TD for him for FF.
I haven't heard of anyone in FFM-land losing because of it, but there are people in the world that it may have cost them the playoffs or a #1 seed/bye, etc. Not sure why some platforms recognized it, and some didn't...and maybe it will be that a shocking stat correction will hit today but these platforms need to deal with the ruling on this type of event in the offseason for the 2023+ seasons.
Working through a bad ankle, Tyreek still 'got his' with a long TD catch and run later in the game. I assume Tyreek will be good-to-go for Week 15…but we'll likely be holding our breath on it all week.
Tyreek is an (11/2) this season.
ATL (bye) = Desmond Ridder takes over at QB for Atlanta. Why? I have no idea. Atlanta's offensive issues were not all on Marcus Mariota. And now we're about to find that out in real-time with Ridder.
I watched all the rookie QBs in the preseason and had scouted them for months prior all offseason. After watching the final week of preseason games, I wrote the following statement…
After what I've seen of the 2022 preseason, here's my (semi-shocking) take on the QBs/how I'd rank them in my gut/head for the NFL, not FF (right now). All subject to change as they develop/get acclimated, but based on my college scouting + their glimpses in the preseason:
1) Kenny Pickett
2) Malik Willis
3) Bailey Zappe
4) Sam Howell
5) Brock Purdy
6) Skylar Thompson
7) Desmond Ridder
8) Anthony Brown
9) Matt Corral
I did that list in response/in a report to note how good Purdy and Skylar were looking. Really, it could've been a 4-way tie for #3…then a drop-off to Ridder. And arguably Anthony Brown is better than Ridder too. So, no…I'm not expecting a lot from Ridder here. I expect him to be an overly scripted failure. But I am open to seeing how he's developed this season -- these new age QBs are so much better than the prospects of the past -- even bad QB prospects can handle the NFL/not totally flop in this era.
My list/ranking today would be, in tiers:
Willis-Purdy
Pickett
Zappe-Howell-Skylar
Ridder-Brown
Corral
CHI (bye) = Justin Fields looked totally fine Week 13, so with an extra week off to heal up more…Fields is arguably the top 4pts per pass TD QB every single week for the rest of the season.
GB (bye) = Two quality starts in a row for A.J. Dillon, but as long as Green Bay is in the playoff race…this is a Rodgers-Jones(-Watson) led offense. Only Jones getting hurt Week 13 changed that in-game, but GB has had an extra week off to let Jones heal…and they'll go right back to Jones as the lead punch…despite the offense looking WAY better with Dillon leading the backfield.
IND (bye) = I have no clue, as of this typing, who the Colts QB will really be…and, thus, no strong insight into the target distribution either. Parris-Woods-Pierce…you can't really count on them because we all have no idea what's happening with the Colts offense in the bye week period.
NO (bye) = The Saints seemed to have ruined their season with their blown win over TB Week 13, but they are still technically in this NFC South race…two games out with 4 games to go. If the Saints beat the Falcons Week 15 and the Bucs lose to the Bengals, all likely events, then the Saints are a game out with 3 to go. Technically two games out…if they tie with TB, since the Bucs beat them twice this season.
All that to say, Week 15 should go on as 'normal' play for NO. Andy Dalton at QB. Kamara trying to get going. Olave and (now) Shaheed as the WRs of note. Juwan Johnson should be back from injury after an extra week off. But the real gem might be a motivated Saints-DST against Desmond Ridder's debut.
WSH (bye) = Taylor Heinicke has thrown for 2 TDs in a game in his last two games…also has thrown for 2 TDs in a game in four of his 7 starts this season. I did not realize he was so efficient this season. He did have two zero pass TD games Weeks 10-11 vs. PHI-HOU…and I remember that more than all these 2 TD games. Week 15 vs. NYG with/if Adoree Jackson out could be another opportunity at 2 TD passes.
  ===== FIVE PLAYERS =====
*** FIVE WAIVER/FREE AGENT PLAYERS TO TRUST***
*Looking at players owned less than 50% on average in leagues across the whole FF-landscape. Your league, obviously, may be different/deeper.
**Adding a school grade to show my interest level (A-F)…and I don't mean that a D-F grade is 'bad'/just showing how pressing/important to me, your situation may differ due to injury, etc..
***IF FAAB% mentioned at any time below is based on a 16–20-man roster league. And it's hard to predict the right bid % because every league, situation, lineup needs are so different. So, doing the best I can to 'project' (i.e. 'guess') what they will be based on early chatter.
*Again, note…not a grade on talent…just how important/urgent/great the waiver move is in context.
1) TE Chig Okonkwo, TEN (Grade: B)
Most FFMers already went here and got a good Week 14…but the thing is, his arrow is pointing straight up. Unlike the other TEs we will mention in this report, Chig seems to be building towards becoming a favored, consistent weapon…not a good week/bad week flier you can never predict.
Three weeks of rising numbers. Had a TD Week 14…was one-yard short of another. Tennessee is lacking for weapons, so Chig-time is needed.  
2) TE Evan Engram, JAX (Grade: C+)
Yes, every other week we're violently in or out on EE…been that way for 2-3-4 years now. Am I getting suckered in by his Week 14 performance? Yes. But here's the thing…what other random flier, week-to-week TE1/2 disappointment could do what Engram just did Week 14? If you're going down…go down swinging. Week 15, he could have 1 catch for 5 yards…of 7 catches for 150 yards and a TD or two. That has some playoff value when you're facing a monster, no?
3) WR Mecole Hardman, KC (Grade: C)
Can come off IR this week, and we believe he will…and then you have a WR weapon working in the KC offense that was just hitting his stride before he got hurt (which is his norm). He had 5 TDs in his last three games, averaging 4.3 rec., 56.3 yards, 1.25 TDs per game his last four games before getting hurt/going on IR.
What we don't know is…how fast will he be back-to-speed in the offense Week 15, if activated?
4) WR D.J. Chark, DET (Grade: C-/D+)
Starting to catch fire with Jared Goff, as we started to push last week and several of you went there for the bye week crisis and BINGO. Detroit has a top tier NFL offense and Jared Goff is humming and Chark is becoming his favorite outside throw…and Jameson is nowhere to be found.
I'd be more excited here, but @NYJ for Week 15 is not a good matchup.
5) PK Brandon McManus, DEN (Grade: D)
If distance of FG matters for your scoring, and you are looking for a PK booster option, then note that McManus is kicking at home Week 15 (v. ARI)…always a distance boost for FGs. Week 16 he's at LAR in a dome, that's good too.
McManus is #2 in 50+ yard FGs attempted this season and #3 in FG attempts total. #10 in FGs made.
--This next group could be categorized as more 'should be on the sleeper list of candidates', but I wanted to highlight them up here for deeper roster/lineup leagues, and they are the ones people are asking about more than just garden-variety 'sleeper' names--
6) WR Elijah Moore, NYJ (Grade: D)
Detroit's pass defense continues to get wrecked in the slot…and theoretically that is Elijah Moore's opportunity Week 15. Garrett Wilson does a lot of slot-like work as well, but Moore is the depth chart listed slot WR (was changed there a few weeks ago)…and Moore did just have a 10 target game Week 14 against Buffalo. It's something to consider for those needing a PPR booster.
7) WR Ben Skowronek, LAR (Grade: D)
We don't know if Skowronek is really Baker's favorite target or not. He was in Baker's first 48 hours of Ram-dom start on TNF -- but that was in a frenzied, discombobulated first start for Baker. We don't know who Baker will like with a week's plus of practicing…but it could be Skowronek, who is the best WR of the Rams group…Tutu is the most dangerous, but Skowronek is the best quality WR...but could draw Jaire Alexander all game, and that's not good.
8) RB Rex Burkhead, HOU (Grade: F)
If Dameon Pierce is out, it will likely be Rex starting/playing heavy with some support from Eno Benjamin…but not a sure thing Rex would be the heavy in this lost season. Rex has way more experience to help block, etc., so Rex would play a major role…in a game KC should win/score points in and make Houston chase them, and that could mean a lot of Rex dump passes in all-passing/hurry up situations. But Houston has not really worn out the RBs in the passing game this year since the first 5-6 games of the season. A risky proposition…and Rex isn't going to run game all over KC either.
9) TE Hayden Hurst, CIN (Grade: F…with upside if he springs back healthy/full practice this week)
If you see Hurst practicing in full AND if Tee Higgins misses Week 15, along with Tyler Boyd -- Hurst would have some theoretical opportunity in the Cincy passing game. A lot of 'ifs'…the biggest being Hurst's health/readiness for Week 15.
-----------------------------------------------
***FIVE WAIVER/FREE AGENT PLAYERS TO DISTRUST***
1) QB Desmond Ridder, ATL
I think Ridder is one of the weakest rookie QBs of this class and he's working in one of the worst constructed/planned offenses in the NFL…it can't be good for FF. But there are people hearing the siren's call of 'rookie' and picking him up as a #2-3 QB for the FF playoff stretch. I would not go there, myself.
2) QB Baker Mayfield, LAR
One halfway decent game that is magnified 10-fold by the circumstances going in and the final few minutes miracle. However, this is still 'the Rams' -- below-average WR group and a terrible O-Line that Baker has to work with. There's no big break out coming.
People keep dismissing Jared Goff, but want in on Baker and Ridder?
3) WR Jameson Williams, DET
One target Week 13…8 snaps.
One catch Week 14…13 snaps…but it was for a long TD, so people are intrigued.
Detroit is nowhere close to pushing this, so why chase or roster? If he finally gets trustworthy it wouldn't be until Week 16-17 anyway, and that's a LONG SHOT. The fairy tale is alluring, but in reality it might be a nightmare of wasted FF-time.
4) WR Richie James, NYG
Led the Giants in receiving in Week 14, but also got his bell rung and is in concussion protocol. He's unreliable for FF anyway, but also possibly hurt this week. You'd have to be desperate to take a shot here.
5) RB Travis Homer, SEA
Not a good lead RB as it is, if pushed into that role again Week 15…but this week it's against the 49ers, so an even worse outlook. If Walker or Dallas can limp onto the field of play, they'll be in the game ahead of Homer Week 15.
------------------------------
***FIVE BUY LOW PLAYERS***
*NOT 'Buy at any price'…it's Buy LOW. Try to find a deal. If none to be had, walk away. It's also NOT…go immediately ask the owner 'What do you want for ____', don't telegraph your desires.*
-- Closed up for 2022 season, since most all trade deadlines have come and gone. We'll discuss undervalued players or sell-off options within the game reports all week, as they arise. --
xxxxxxxxxxxxxxxxxxxxxxxxxxxxxx
***FIVE SELL HIGH PLAYERS***
*NOT 'Sell at any price'…it's sell HIGH/sell good. Try to find someone in love with your player or seen as a neat value thrown into a multiplayer deal. If no one respects the player/buys right…then walk away.*
-- Closed up for 2022 season, since most all trade deadlines have come and gone. We'll discuss undervalued players or sell-off options within the game reports all week, as they arise. --
------------------------------
***FIVE DEEP SLEEPER WAIVER PICKUPS***
*Total flier/lowly owned or not-owned players
1) RB Joshua Kelley, LAC
The #2 RB on a team that deals a ton of PPR points to their main RB. Kelley would be the guy if Ekeler goes down and be an RB1 threat.
2) RB Zamir White, LV
If Josh Jacobs goes down, people will kill to get Zamir. I mean, look at what JJ is producing…Zamir would have a chance at much of the same work (aside from the passing game, probably)…an 80% of Jacobs' talent RB…is still a nice FF RB!
Jacobs has a hand injury from Week 14 TNF…we'll see how much of an issue it is this week.
3) RB Alexander Mattison, MIN
The #2 RB on a very solid offense/run game. Mattison would be the full lead RB if Dalvin Cook ever got injured.
4) WR Chris Moore, HOU
10 catches Week 14 with Collins-Cooks out. If Collins-Cooks out again, then Moore is in line for another big target week. This week against KC, which should be another deficit and a lot of passing…especially if Dameon Pierce is out..
5) QB Mike White, NYJ
If his ribs are healthy for Week 15…
White faces DET-JAX the next two weeks…good matchups for a guy throwing for volume in games more than not.
6) TE Taysom Hill, NO
Hill as your #2-3 TE…it's a shot in the dark that somehow, late in a week, Saints QBs get the flu and have to miss a Sunday and Taysom is thrust into QB duty but is classified as a TE in your league (if). And if that were to happen, you'd have the #1 scoring threat TE of the week in Taysom (the QB).
He's also TE1/2 viable any given week as just a TE/wildcat player, like usual.
7) WR Trenton Irwin, CIN
If Higgins is really out of action with Boyd out a week or two -- Irwin would be the #2 WR/target look for Burrow, among the WR/TEs. It would be heavy Chase then RB tosses then Irwin…then Trent Taylor for the pecking order. Irwin has 2 TDs in his past 4 games.
8) RB Jordan Mason, SF
If something did happen to CMC, I suspect it would be a split between Mason-Coleman and maybe Davis-Price getting some touches too. But it looks like Mason is getting groomed for that Elijah Mitchell role, working with CMC. But if CMC went down, Mason could be pushed into the spotlight…and he's a talent waiting to get fully unwrapped.
9) WR Rashid Shaheed, NO
He keeps making big plays and his targets and snap counts are growing weekly. He's a boom/bust WR3/4 option to make a good FF week of output on one big play.
10) WR Tutu Atwell, LAR
Atwell's recent results are following along Rashid Shaheed's…the speedster WR who is gaining in targets and snaps, and is also a threat to have a nice FF week on one big play TD. Six carries in the past two games for Atwell too.
11) WR Ray-Ray McCloud, SF
The likely fill-in for Deebo Samuel…took 3 carries in their Week 14 game filling in for missing Deebo. He's a decent little WR, had nice moments last season with the Steelers. Could be a minor shock WR3 producer (with upside) for PPR while Deebo is out.
12) TE Juwan Johnson, NO
Long forgotten about after an egg/zero FF game Week 12, then a Week 13 injury kept him out, then a Week 14 bye made him a distant memory. Prior to all that, Juwan was the hot sleeper TE for FF with 5 TDs in his prior 5 games. He's still their lead TE when healthy. Don't forget about him if you're scrambling for TEs in a given week. Nice matchup with ATL in Week 15…tougher schedule after that.
---------------------------------
 -- FIVE…IT'S OK TO QUIT THEM PLAYERS (for REDRAFT) --
1) RB James Robinson, NYJ
If there was any doubt now about his status with NYJ…
Michael Carter returned to action Week 14 and Zon Knight started, Carter worked some relief duty, Ty Johnson did nothing and JRob was inactive. It's officially over.
2) TE Foster Moreau, LV
Catches in games with Waller out the last 4 weeks: 1-3-1-0…he already sucks for FF, but Waller is supposed to be back Week 15 making it even worse.
3) RB Kyren Williams, LAR
Was I right or was I right? He's a handcuff for Akers, I guess…but do you really need/want the Akers handcuff?
4) WR Brandon Powell, LAR
Was a key part of the offense Week 13 with John Wofford, but a whole different plan Week 14 with sudden Baker…and Powell is not a big part of a normal flow offense, he's a #4 WR who gets some screens/bubbles, etc. We took a shot Week 14 and McVay/Baker threw a curveball and struck us out.
5) WR Jameson Williams, DET
8 snaps Week 13 debut. 13 snaps Week 14. The Lions are not rushing him at all. By the time you think you could trust him it will be Week 16 at the very best…so, why carry him on the redraft roster if you need protection or to block other things in your FF playoffs and he's probably not going to matter at all until 2023 anyway.
--------------------------------
***STREAMING DSTs OFF WAIVERS(?) OPTIONS***--
1) Saints-DST
With the TB loss, and another loss for TB likely Week 15 -- the Saints are still in the NFC South picture. Their defense has been really good for over a month now…and hasn't been healthy most of that time, but they are getting healthy off the bye week.
Week 15…hosting Desmond Ridder's debut, I like it!!
Week 16 = at CLE with Deshaun looking terrible, it's a very good matchup.
Week 17 = at PHI is a no-go.
*AND…you can still pick them up before the MNF game, since they are on a bye, if you have the roster maneuverability (and desire).
2) Bengals-DST
This defense has held down Tennessee and Kansas City, two of the top teams in the league, in recent two weeks. This Cincy defense is underrated, two years running. They handled Deshaun Watson with ease Week 14.
Week 15 = at TB…this is actually a decent/favorable matchup anymore.
Week 16 = at NE…I like it.
Week 17 = v. BUF…no-go.
3) Raiders-DST
The Raiders are not totally out of the playoffs yet. They had been trending well for weeks…and then the Baker breakdown late -- but they played well there too, overall.
Week 15 = v. NE…I'll take this matchup if needed.
Week 16 = at PIT…might be a green light by the time we get there, if the LV-DST keeps developing and the team hangs in the playoff picture.
4) Cardinals-DST
If Byron Murphy is back, and if they have any playoff life to stay engaged in…they have some favorable matchups ahead…
Week 15 = at DEN is wonderful. Could be against Brett Rypien.
Week 16 = vs. TB is possibly plausible if they have playoff life still.
Week 17 = at ATL might be nice if Arizona is still playoff alive, but doubtful they would be by then.
5) Jets-DST
People still underestimate the Jets for name value, I don't know why…but they do. When in reality, this is arguably the #1-2-3 best defensive unit in the league.
Week 15 = vs. DET is not the best matchup.
Week 16 = vs. JAX is a better matchup…JAX improving but good defenses will whack them.
Week 17 = at SEA is a decent matchup.
---------------------------------
 -- Sleeper/lesser-name IDPs whose box scores or live watch caught my attention --
1) OLB Azeez Ojulari, NYG
Got forgotten in some leagues when he had a long stint on IR. Returned two weeks ago, and has 3.0 sacks, 4 QB hits in his two games back. He looks fantastic, in prime shape. One of the top pass rushers out there in the NFL, emerging.
2) OLB James Houston, DET
Just to keep him on the radar. Not playing enough snaps to be FF-worthy yet, but note…he's been elevated to the main roster a few weeks ago and in his first 3 games (the last 3 weeks) with minimal snap counts he has registered a sack in each game, actually 4.0 sacks in 3 games. More sacks than Kayvon Thibodeaux, who has played/started all season.
Houston may pass teammate Aiden Hutchinson (7.0 sacks) in sack counts for 2022 if he ever gets to play more than a few snaps in games.
3) CB Cam Taylor-Britt, CIN
The rookie has been pressed into a starting role and has averaged 7.3 tackles and 0.75 PDs per game the past 4 games. He's a tough, gritty, improving corner that teams will pick on…which is good for FF output.
4) CB Daron Bland, DAL
The UDFA rookie is starting for Dallas now and has averaged 6.3 tackles and 0.67 PDs with 0.67 INTs per game the past three games.
5) SAF Andrew Wingard, JAX
With Andre Cisco out, Wingard has been starting…and every time I glimpse at their games during the Sunday live action slate taking place, scanning all the games, it always seems like Wingard is always involved/making plays in the JAX games.
The past two weeks: 8.0 tackles, 1.0 TFLs, 0.5 INTs per game.
This probably ends when Cisco is back, maybe.
-------------------------------
OUTTRO:
You made it to the end of the 2022 FF regular season, and Week 15 still means something for most reading this. Congrats! Bonus FF time!!
Time to enter the Fantasy playoffs arena to do battle: https://youtu.be/MDQlSCURWdw