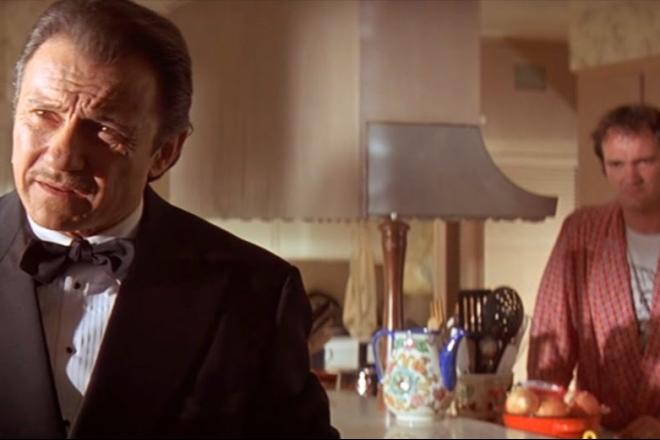 R.C. Fischer
Total Football Advisor
20 July 2022
2022 Dynasty Offseason: Four Things Report for 7/20/2022
-Thing #1: The Panthers-DST Play…
I go one of two ways, right now, to roll with a DST to start my redraft season…
1) The Green Bay Packers DST…because I think it's the single best defense in the NFL right now for 2022, but I hate navigating the first three weeks of the season (Week 1 v. MIN, Week 3 v. TB).
But they may be so good that those matchups are just awful for the opposing offenses.
2) The Carolina Panthers DST…because they have a golden Weeks 1-2-3…
Week 1 = Hosting the Browns (of all ways to start the year), we assume vs. Brissett.
Week 2 = at NYG/Dan Dimes…as good a matchup as you can hope for anymore.
Week 3 = Hosting NO, likely Jameis Winston…the turnover machine/the great dealer of pick sixes.
Week 4 begins a bad stretch of schedule that I don't want – ARI-SF-LAR-TB. But these days, I think there are no sure-fire killer NFL defenses for FF…only good/OK defenses getting great matchups as a best way to play things. Green Bay is my most likely suspect for it in 2022…but one key injury to their defense could change everything.
I love the GB DST because they have maybe the best CB group I've ever seen – Alexander-Stokes-Douglas and are solid/experienced everywhere else too.
Sneakily, one of the other best CB groups in the NFL might be the Carolina Panthers. And the reason it's getting so good is because I'm hearing more and more reports that C.J. Henderson is getting his act together. CJH is a lockdown corner (my highest graded CB in the 2019 NFL Draft). Jaycee Horn is a lockdown corner (my highest graded CB in the 2020 NFL Draft). Donte Jackson is solid…and is better off not having to be a #1 corner anymore. Keith Taylor is terrific, a hidden gem backup/depth. Freakishly 'long' Chris Westry grabbed from the Ravens is a smooth move too.
This Carolina defense was a top defense early 2021 season, part due to early schedule…part due to being a really good defense overall with talent and depth. Then they lost Jaycee Horn to injury…and the injuries kept coming and they fell off as the season wore on.
I'm starting to move more towards going with Carolina for my fast start (Wks 1-3) the more I hear positives about C.J. Henderson. If you're interested in the Carolina DST to start your 2022 FF season, and then we stream from there – keep an eye on C.J. Henderson news to see how exciting an opportunity this is really going to be. It's minimum a 'good' DST play on the early schedule…but 'great start' is getting more and more in range with the CJH news…and Baker added as a legit QB, so the offense doesn't ruin the defense (like it did in 2021).
-Thing #2: Rashaad Penny…Fuse Lit…
The days of underpriced Rashaad Penny are ending. Respected Seahawks reporter Bob Condotta (Seattle Times) recently projected that Penny would be the 'primary back' and that he could see 20+ carries per game to open the season.
I've been making that point since Seattle drafted Kenneth Walker…but because Rookie Derangement Syndrome is a real epidemic, Walker has often traded/been selected ahead of Penny in all formats of FF play.
Still…Penny won't shoot as high as he should in ADP – but he is going higher every week from here this entire preseason. He's likely to go from a redraft top 35 RB (today) to top 25 eventually…but I doubt he can get much further than top 20 by August end.
Why won't Penny get into the top 15-20 redraft RBs with ease by August end?
The Rookie Derangement Syndrome will have people with too high a belief in Kenneth Walker…that he is SO good and Penny is such OLD NEWS, and likely to get hurt…that Penny being a top 3 RB to end the season and going as the lead guy Week 1 pales in comparison to Walker being a magical unicorn rookie who might rush for 100+ yards every game he ever plays in the NFL…because someone saw him have a great game in some random college game they caught with him in it last year.
I'm not saying Walker is bad…it's just Penny's time now, and Penny is better than Walker now and likely for the next 2-3 years. When the Seattle season crumbles, then I'm sure we'll see more Walker integrating in – but to start the season, Seattle will try to replicate late last season Penny being their main hope on offense. Pete Carroll LOVES to run the ball.
And it's possible this will be Carroll's last season in Seattle…coaching his way out the door, and he might ride Penny to the end. Did you think of that angle? Not just the (very real) angle of = 'Seattle loses a bunch and then turns to get the rookie ready around midseason'. Also, we might get – Seattle is bad, Penny is a free agent at year's end, Seattle trades Penny to a better team/contender in need of an RB due to injury, etc., angle when a turn to Walker could happen?
Penny has many ways to be a top 15-20 FF RB…a possible RB1 in the right spot, even with sad Seattle.
Bottom line = the price is going higher. If you want in, let this news pass in a week (hopefully) and the Walker fear/love can creep back in to keep Penny suppressed. If you want to trade away Penny for whatever reason…early/mid-August could be the time as it really sinks in Penny is the lead RB.
-Thing #3: M-V-S
Of the odd collection of WR talent for the Kansas City Chiefs, I have thrown my support behind Marquez Valdes-Scantling as the one I think will be the best for FF.
I've never been into Mecole Hardman…and the Chiefs clearly aren't since they went out and drafted/signed three other WRs…in their great time of need.
I think Skyy Moore is solid/fine but nothing special…and you can't bet on anything big with him as a rookie.
I have never been a big JuJu Smith-Schuster fan, but he's capable but not FF-exciting. I'm sure he'll be fine in this KC situation because of the lack of star power or good-power on this WR depth chart – but I do not believe he'll be 'the one' to emerge from this group.
Which, by process of elimination, leaves MVS.
I've never been a huge MVS fan either, but he's growing on me for Fantasy since signing with KC this offseason…because of this odd situation he finds himself in.
Regardless of what anyone feels/thinks about MVS's WR skills, he's a very solid deep ball WR. He's not a bubble screen WR. He's not a very good pitch & catch WR. He is a very good deep ball weapon – he has real 'get open' speed. I was watching more of his 2021 tape this past week – he gets open and separates, and just needs to have the ball plied to him.
His new QB is Patrick Mahomes…the master of the deep ball.
I know what you're thinking…but Aaron Rodgers is a great QB too, right…so why didn't MVS breakout there? Yes, but two things: (1) Rodgers only had eyes for Davante Adams, so MVS didn't get over-targeted and was missed as he was getting open sometimes in favor of a Rodgers-Adams quick throw. MVS is not in Davante's class…so the sporadic targeting was warranted from Rodgers. (b) Rodgers throws for about 250-275 yards a game on average for his career. Mahomes is a 280-320 yards per game QB. If 'deep ball' is your specialty, you'd rather work with higher output Mahomes than Rodgers, no disrespect to Rodgers.
I think MVS is an OK WR, who is now playing for a team that needs his specialty – the deep ball. And they have the QB to make it hum…and Tyreek or any other ace WR is not there to take all the focus. Don't FF-judge MVS from his past scouting as to his level of WR competence…FF-judge him on the situation he just fell into.
MVS turned down more money to leave GB and join KC…if that means anything, and I don't know what it means…but I think I like it?
FF-people will start joining this bandwagon soon. I am surprised they haven't already. Typically, we move the market on these kinds of guys but that hasn't happened to MVS yet. I keep taking him up higher in our rankings, so the public will soon follow…especially when they see/hear all the exciting eye candy plays between Mahomes-MVS in training camp/practice…whereas JuJu Smith Schuster is not eye candy to watch work.
Get your cheap lottery tickets on this one before he's no longer as much of a value/as easily available. He's a #50+ ranked WR all over, right now. It shouldn't take much. Coyly get into a deal…don't bum rush in and spook the current owner.
MVS is better for FF than he is for the NFL. Worst case he's a random WR3/flex for FF 2022…which is still an FF-bargain at today's prices.
-Thing #4, the non-football thing…kinda: You'll Believe Anything You Read…Won't You?
I want to hit on something that struck/aggravated me from reading football material thrown at me by Google the past week/decade…and I wrote myself a note to discuss here – but I'm not sure I can communicate it like I hope, but I'll try.
So, I'm seeing all these typical fan site or Fantasy site pieces on why ___ is a hidden gem or why the team/___ player is going to be so much better this year, yada-yada. And there's usually some anchor reasoning in the piece – a datapoint or a change has happened (coaching, QB, whatever) and that's going to cause this great thing to happen or means ___ is a super-sleeper the writer has discovered. Whatever.
Football writers, especially Fantasy analysts, love to discover 'sleepers'. Fan sites 'know' their team is a sleeper and also somewhere between 7 and 42 players on their team are sleepers that lay people people just don't get.
I used to consume these articles and couldn't get enough of them back in the day when I was a 'fan'…now, as a 'pro', they are fodder for me to laugh at and/or get intel on how 'they' are thinking – because I know that where the entirety of football writers are going, so goes the general (FF) population.
It made me think about how or why this takes place year after year after year. All these impassioned pieces on why this random 4th string WR is a sleeper or why the Dolphins or Jets or Browns or Jags are going to sneak up on people and win their division this year. Rarely is there a critical/negative stance…unless it's whining about the QB or head coach who isn't winning. Mostly we see all positive pieces on players and teams with some kind of datapoint/s to support the case…whether it's a big acronym titled stat or video clips of a single play, etc.
Football analysts work so hard to try and get you and I as excited as they are about ____ football player/team. They come at you armed to the teeth with hard to follow data points and a litany of excuses why the thing didn't work prior but it is now. I was thinking about why this is…why this need to try and 'discover' or 'mic drop' on players/teams exists so strongly…and why no one/writer/analyst really states their track record on things prior, to give us a reason to believe them going forward. No, we just move from one 'you don't understand, but I do' piece to the next without any pause.
It made me think back to my corporate life. The last like 7+ years of my corporate career was spent trying to manipulate our superiors on the state of our current business affairs in our area via reports and bullet points to feed to my boss to have him prepped for soundbites to explain away any issues to the bosses. My job was never meant to be that way, but our bloated upper management liked to manage via 'reports'…so it became my job by accident/upper management pushing. Your location or territory might get on a bad guy list/report (weekly or monthly or quarterly) for low profitability or monthly losses or non/low compliance of some objective. And you didn't want to be on that list.
If one of your locations or entire territory showed up on a bad buy list, then you were usually required to write a report about it and send up the chain and possibly be prepared for a conference call about it. The list would come out to the whole company and the Regional VP would contact the Area VP, who would then contact the District Manager, who would then contact the local manager for answers to take  back up the chain and a reasoning/action plan report to be filed -- but that report went through all the people in the chain for them to edit/massage, etc., to be sure it was 'fit for human consumption'. I ended my career having more meetings about what to put on reports to distract our bosses than I did strategizing about improvement of the business, taking care of customers, or improving the employee's lives.
Eventually, as a financial manager over a large territory, I would be asked to get involved at the behest of my boss, to make sure the report was 'right' – even if it had nothing to do with me. I was a relief pitcher called from the bullpen to put out the fire. And getting the report 'right' meant not addressing, discussing, or solving the real issue – it was my job to spin the data/report and come up with statistical data to disarm the negatives and show the positives that would mean/excuse that this one-time event would never happen again. We just needed to get the right sounding report in to get Corporate off our backs for that day/week.
I ultimately left Corporate life, in part, because I couldn't take another waste of time report con. If I tried to legit discuss the real issue or come up with a possible real, tough decision solution – I would get in trouble. They only wanted a report that was filled with cliches that would keep Corporate off our backs. It was our top priority each day – stay out of trouble. It really was a colossal waste of time – but the higher up the chain felt like it was an easy way to control the plebs with little interaction as they played another round of golf at a top course on the company's dime. They had to answer to/shine on ownership/the board, whoever…so we had to shine them on first, in an acceptable way so they could go on to shine on people above them.
I was good at my job.
I was like 'Winston Wolf' in Pulp Fiction. I was called to clean up the murder scene so the cops would never find out we were involved in the murder.
I knew what the answer/conclusion we 'wanted' for the report before I ever started…I just had to go make a story, make a spin to plausibly help get to the conclusion I needed/they would accept – something for my boss, his boss, and his boss's boss. Football analysis can be a lot like that. People already 'know' what they 'believe' on a player/team, or what they are supposed to believe…or what others believe…now, they just need to find some proof to support the pre-conclusion. In that process, you start to believe 'the lie' – because you have to, or you want to because you like the player or love the team…or are paid to love the team.
'Spinning' reports at my old job was all harmless, not like accounting fraud or anything…just dumb internal reports and metrics that I'm not sure anyone ultimately looked at most of the time. I was a master at finding some stats/data to support a distraction away from things being an issue, or how they were getting better. Nothing I did ever brought about real change…just fake change, to make sure we didn't get on that report again by any means necessary. It kept the lower level employees/servants and middle managers 'on their toes'. Upper management felt like they were really taking things seriously via 'reports'. In reality, nothing ever changed…actually things got worse as 'report filling out' became our #1 reason for existence over real customer service and real operations management.
But those reports of mine were tight…compelling…had some truth in them but it was stretched like a rubber band or was diversionary. Somehow, I'd usually find a way to take this negative event and turn it into a positive…that we were actually doing great, or things were headed/trending upwards…and certainly things were not as bad as they seemed or there was a problem with the data as to how we even got on a 'bad guy' list. I could massage a report with the best of them…but it solved nothing. But I was making a case that wasn't real.
That's why I love the control of my football job, where I can freely admit things I've gotten wrong or want to take a second or third look at things in my football journey and see how I can learn or correct course from any prior miss. It's why I'm keen to go back and re-scout things to make sure I'm not operating on a false thing my head has crafted because I wanted it to be true, or I really thought was true for whatever reason.
All that to say, when you see these glowing 'mic drop' football discoveries of some stat that proves everything, including predicts the future or supports a case why we should pay attention to some sleeper situation – just know too much of the time it is football people having a presupposition that they then go out and find data fragments, cool statistics, or video clips of a play to support their position – then they happily pawn their con on us, the public. Not because they're bad people…they just start with the end in mind too often, knowing their 'feeling' is right and then they go make a story to fit the conclusion.
There are some good research pieces out there…unfortunately there's 10-20x more info that are terrible 'leaps of faith' or 'stretches of the data' that muddy all the waters.
Every other player cannot be a sleeper or about to break out…but you can make it so if you really want it to be so.
It's wonderful that there's so much data and material and opinions out there. Unfortunately, so much of it is conflicting or one-off events or non-predictive…it's hard to know what to believe.
I don't know why I typed all that, but I'm reading so much material a week and seeing so many Twitter 'mic drop' data items that I don't trust/see the connection…it gets me aggravated because all the data overload and acronyms, etc., are drowning all of us in inputs that give us whiplash. And so much of it people acting like it's a religious event that YOU MUST believe them or you're the dumb one. I don't want to be religiously married to any team or player. I just want to be right about their capabilities and value, that's all. I don't want their jersey. Performance is changing all the time with hidden injuries, nutrition, coaching, etc. You can't be right all the time. 
Oh, well. I'm likely not telling you something you don't know but I got on this tangent…and went with it.   
My former life in corporate: https://youtu.be/UeoMuK536C8