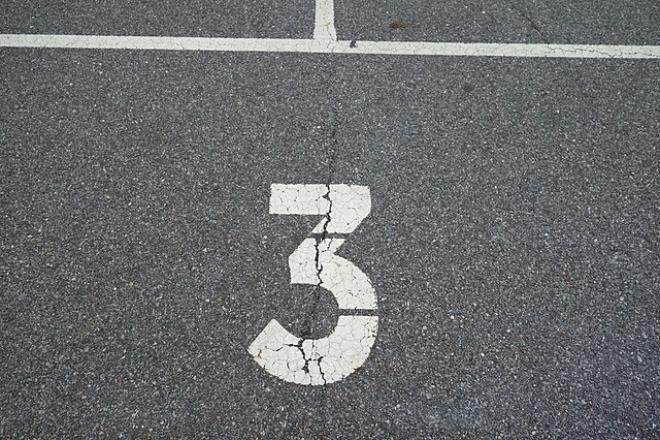 R.C. Fischer
Total Football Advisor
27 December 2021
2021 Fantasy Three Things/Five Players from Sunday's Games: Week 16
If you're reading this message right now, you're either:
a) On Cloud 9 (why is that the best cloud? Maybe Cloud 3 kicks ass or suits my needs better?) because you already won this week/are likely to win after tonight and you're getting ready to play for a championship this upcoming week (and I'm happy to report all the early reports/results look like a fairly great week of FFM universe winning this week…depending upon, among others, mainly Myles Gaskin not going crazy tonight) or…
b) You are not on any sweet numbered clouds, just under a dark, rainy one because you lost this past week or prior and are just here keeping tabs for prep for the future or DFS fun.
My lead-in message here is: I'll be doing all I can to turn up every stone, consider every matchup, factor in every COVID effect I can to assist with all the sit-start and waiver wire grabs this week to help bring all these titles home. This week is a 'normal' FFM week, just turned up to '11' in studies…and except Friday for a few hours where I want to watch Cincinnati beat Alabama in the afternoon, the only college game I will have purposefully watched so far this year.
Getting personal…
The calendar year is coming to an end, as is Fantasy Football 2021. This is title week for most…the money game. 
I take this week very personally. 
I want you (and me) to win titles this season, this week more than anything right now.
I start each season scouting college tape for the incoming rookies/draft and looking over data on the pros as I watch the NFL playoffs, prep/scout for and watch, sometimes attend the Senior Bowl week, analyze the new hire coaches, analyze the free agency possibilities and realities, and then analyze the NFL Draft and then go through all kinds of source material and contacts to find out all I can on training camps all summer, then watch/study all the preseason games and then regular season games – all that while we collectively do our mock drafts, real redrafts, rookie drafts, make trades, add waivers, maneuver sit-starts…11+ months of prep work comes down to this week.
The fact that 11+ months of work and football observation might have resulted in a flyer on Evan McPherson Week 15 kicking at Denver…or the Rashaad Penny to D'Onta Foreman to Justin Jackson train many of you have ridden on the past three weeks or an Isaiah McKenzie start Sunday – the fact that those one-time, odd-ball events producing just in time is why I do what I do over a thousand+ (pro and college) player studies/watching all year, every year …to gain that one little edge so that when Tyreek Hill isn't as involved in a game plan or Travis Kelce gets COVID, we find a way…and that makes it all worth it.
When Albert O. throws down a zero or the Chargers-DST can't handle the great Rex Burkhead, and those items might have been the one to help you lose…I'm devastated. I feel like I cost you the title.
I take it all to heart…it's my life's work/passion.
11+ months of work in 2021…with the 'bonus' of a bizarre year of shifting family events for me. This specific year is like none other to try and work my manic football schedule and deal with 'life'.
My wife and I moved from our long-time home/state this summer to be closer to my in-laws to take care of aging parents. My wife got a great job back in her hometown area, somewhat out of the blue, and we took the plunge – it was a dream come true…a great job, better benefits, and selling our house in the hot real estate market, moving from the cold winters. It was truly unbelievable, at first.
…and then it turned into the worst summer/year of my life.
‍
1) Three deaths of people close to me since March/April…and I haven't had to deal with or attend a funeral for someone close to me in a decade+. One of them was the person who help start FFM, who was a personal friend, a relatively young man…and a person who I had just had breakfast with on a particular Wednesday to catch up on life and say some 'good-byes', as I was about to leave the state…I then got a call a few days later/Saturday to inform me he just died of a sudden heart attack.
The first of the three passing away events this year was my mother-in-law…again, somewhat suddenly…and who was the one we were just starting to pack our stuff to move/come down and help take care of/spend time with for years to come.
‍
2) In a real estate market where houses sell in less than a week and transact in less than a month, my house sale fell through four times with four different buyers. The first one went south 20 hours before close, the second a week before close, the third two weeks before close…the last, but eventual/real, sale fell through a day before close, but it got rescheduled a week later and then it went through (Thank God). Each sale fell through for the most bizarre reasons you could think of.
What was supposed to take 3-4 weeks to transact a house took five months with so many little things going wrong in-between the failed sales it's mind-boggling.
‍
3) One giant move from North to South, which the actual moving and packing process may have been worse than all the deaths and falling house sales we had to deal with.
‍
There were also major things that were GOOD that happened during all this, which is a shame they were in competition with all the bad stuff. By September/October, all the bad stuff had subsided, mostly, and then things started pointing upward – capped off by my oldest son getting married and thus we acquired a tremendous daughter-in-law. 
To say this past 6+ months has been a whirlwind is an understatement. 'Trying'…or 'mentally breaking' is more like it. All the while, I kept grinding on the football work…hiding from life with this 'Fantasy' world, you could say – it was the one diversion, the one place of solace that was a distraction away from all the outside storms.
It may be a stupid game, this Fantasy Football thing that we do, but it's not for me. I have learned, in this year of chaos, that football…Fantasy Football specifically, deserves respect -- in that for about five months a year (preseason and regular season) it's a dog bone to gnaw on and overinvest in and overthink about for a 'fun', mentally engaging distraction to partake in to let us step out of our real life worries and be entertained in a harmless (usually) but consuming competition of wits and persistence where you can interact with friends and frenemies and read and watch daily and always have something to strategize on or react to every day or every week for 5+ months a year. How great is football!?!
For some, they have other hobbies or TV shows they sink into. For me, for us…we have this gift of trying to predict mostly unpredictable football events…and we can win money from it! You can't win any money from being deeply invested in Game of Thrones or The Squid Games. And those series are limited and come to an end eventually…football is always there for us every season…hell, every week of the entire year now something is happening in the football news cycle or rumor mill. There's no offseason if you don't want there to be.
The amount of time you read about or search on your phone for FF, watch the actual games, do mock drafts, watch football/FF shows, listen to Fantasy content…the amount of glorious distraction time FF gives us compared to the cost of your league entry, and/or an FFM subscription, and/or other subscriptions or support of the FF community – the cost per minute of engagement is lower than about any other distraction. You spend more on a one-hour meal for two at most chain restaurants now than your cost of an FFM subscription that gives 100's of hours of enjoyment. You tipped your DoorDash/GrubHub/UberEats drivers more this past month or quarter than you spent on Fantasy Football in all of 2021, potentially. I digress… It's a compliment to Fantasy that the cost per hour of entertainment is amazing.
I am thankful that I had football to distract me this difficult year. I am thankful that everyone reading this supports this FFM football endeavor, so it can stay alive one year to the next…because, in reality, there's no way something like FFM should still be in existence with all the advantages given to the big boy media sites in Google searches, online advertising, and public trust/acceptance, etc. They're indirectly/directly trying to stomp out any independent FF businesses or just hire away the worker/writer to go be a worker bee.
I like being a worker bee for the FFM community, and not having to be one for ESPN or the NFL. There's been no greater work joy in my life than FFM/football scouting and writing. And I really needed it this year more than I ever would have known as 2021 just started on the calendar. Amidst the storm of 2021, I feel like I had my best year of scouting and projecting of all time, and yes…I'm aware of the 13-to-417 things I projected incorrectly along the way, no need to remind me…but some will…. Football scouting/analysis is a game of putting odds/percentages in our favor over time…not a game of always/instant perfection. It's a game of adjusting to the changing environment faster than others. It's like life/real business.
Such a year, and we're now nearing the finish line. 
This entire turbulent plane flight through a hurricane of a year for me now comes down to suddenly sunny skies, wind at my back, clear weather landing of the plane this final week (for most) of Fantasy Football. I am ready to land this plane after 11+ months of training/prep/study and 6+ months of personal storms I had to fly through. I want you to be on the plane with me as we land safely at our destination…in paradise…in Utopia…the Fantasy Football Champion in the end.
It's cliched, but what the hell…'Let's Go!!!!'  https://youtu.be/8eZBjusBvI0
**FFM doesn't go to sleep after this Week 17. We will have projections and game reports, etc. for Week 18 for those that are in those types of contests or playing DFS, etc.
All January 2022 will be playoff coverage, post-season awards, Senior Bowl prep and scouting, among a million other things. Football literally never ends for FFM/CFM. Thank you, God! Then there is the NFL Combine, free agency, the NFL Draft, training camps…and a scant eight months from now we'll do this all over again. Defending titles for many, I hope!
  ===== THREE THINGS (from Sunday games)…  =====
*These are my first reactions from the live watches last week, and opinions/scouting can change when I watch the tape back all week.
SF-TEN
 -- The reason I was down on D'Onta Foreman (9-17-1) going into this game…played out near exactly as I suspected. Missing too many OLs, and Mike Vrabel is 'kinda' committed to Foreman as his lead back, but not as the passing game back. This was just a bad setup from the jump. Week 17 v. MIA is a better setup.
 -- And the bad Foreman setup was why I was more for Jeff Wilson (14-45-1, 3-12-0/3) over Foreman, if you were faced with that choice…but I wasn't in love with Wilson here either – and it played out about as expected. My fears on Wilson were Titans defense based…and that suddenly stout run defense will be an issue for Gaskin and friends Week 17.
 -- A.J. Brown (11-145-1/16) came back off IR looking better than ever. WR1 days are back with AJB. Not so much with dying/dead Julio Jones (1-7-0/1).
CLE-GB
 -- The A.J. Dillon (9-41-0, 3-15-0/3) and Aaron Jones (12-66-0, 5-21-0/6) split continues. It makes them both RB2s with hope either scores a TD to make them RB1s in a given week, but more so they are RB2s on mediocre touch counts now.
 -- Donovan Peoples-Jones (1-5-0/5) has the movement skills of a #1 WR, but he doesn't have the experience/reps as one…and he's visibly struggling in the role, especially against top coverage now on him as the de facto #1 WR for the Browns right now.
 -- Allen Lazard (2-45-1/5, 1-13-0) was on his way to a WR1 week with a TD early, a nice jet sweep…he was a stud early in this game. Then he dropped a bang-bang slant TD pass and then Rodgers 'froze him out' pretty much the rest of the game for daring drop a pass. That's how it goes with the non-Davante's…Lazard or MVS could be WR1s any given week…or WR4s. Lazard was solid enough here, but it looked like he would be so much more after one quarter. If MVS returns, Lazard is a WR3-4 projection Week 17.
IND-ARI
 -- A near FF-disaster for Kyler Murray (27-43 for 245 yards, 1 TD/0 INT, 4-74-0), but he salvaged it late in hurry up mode the last 5-8 minutes of the game. He doesn't look great right now – not bad, but no longer great…more good/OK. I'm not sure what's wrong/causing the drop-off, but we'll see what the tape says. Regardless, something is broken/off since his return from injury…and now he'll face the menacing Dallas defense Week 17…it won't be a great projection by the computer this week, most likely.
 -- If you hadn't already, you can dump the Arizona-DST now…if they couldn't take advantage of the O-Line depleted Colts and got smashed by the Lions the prior week – you can trust them vs. Dallas next week.
 -- It was good to see Michael Pittman (8-82-0/12) bounce back from his struggles versus last week. He gets a nice matchup Week 17 at home/dome vs. Las Vegas, where he will likely be a WR1 projection consideration.
DET-ATL
 -- I was right about Amon-Ra St. Brown (9-91-1/11)…for the 1st-half of the season.
Unfortunately, I've been wildly wrong about his projections for about the last 5-6 weeks.
I was ready to believe this week, until Jared Goff was ruled out. Well, wrong again. I promise…I'm good with him Week 17 at Seattle…unless it's raining a lot.
 -- I will be against Cordarrelle Patterson (7-14-1, 1-0-0/2) Week 17 at Buffalo…this offense, this run game, his usage is a joke. I keep thinking he'll overcome it with a great matchup…ummm, no.
 -- Russell Gage (4-39-0/5) stumbled away from his WR1 ways for the past few weeks – the Falcons barely had possession (21 min) and only ran 42 offensive plays. At colder Buffalo this week…shaky WR2.
TB-CAR
 -- Ronald Jones (20-65-1, 2-16-0/3) got the touches you would hope for, just a low ypc to go with. But it was Ke'Shawn Vaughn (7-70-1, 0-0-0/1) that was the shock…a great 55-yard TD run early in the game has earned him more touches this game, and the games ahead.
 -- Missing Evans-Godwin, so who would Tom Brady (18-30 for 232 yards, 1 TD/0 INT) turn to the most? We got a resounding answer to that question:
Antonio Brown (10-101-0/15)
Rob Gronkowski (1-23-0/2)
Tyler Johnson (0-0-0/0)
AB could literally murder another human being and the puppy dog they were holding, on live television, and Arians/Brady would start him next week and he'd see 10+ targets.
 -- Rookie WR Shi Smith (3-86-0/4) saw some extra time in this game. Nothing special occurred, just got wide-wide open for one big play…and suffered with the QB play otherwise. WR4 outlook next week, likely.
BAL-CIN
 -- Good for Joe Burrow (37-46 for 525 yards, 4 TDs/0 INT)…he deserves MVP consideration. And he will warrant QB1 consideration in a possible shootout vs. KC Week 17…a meeting of the two best teams in the AFC.
*Brandon Allen got put on the COVID list today…danger/worry that Burrow is next, FYI.
 -- James Proche (7-76-0/8) had a game, but that was driven off a 3rd-string QB picking random options in a huge deficit game. No breakout here.
 -- In four of his last 5 games, Tee Higgins (12-194-2/13) has 110 or more receiving yards in a game. He's on fire…and will continue to be into the future as long as Burrow is there/upright.
LAC-HOU
 -- I'm doing pretty good on my 'stars are aligning' RB pulls/starts the last few weeks (the critical FF weeks!), and as I mentioned on the Video Q&A's that I thought Justin Jackson (11-64-2, 8-98-0/8) was the best of the three 'stars aligning' shots I called the past three weeks…and…ta-da.
Week 17, either Jeff Wilson or Elijah Mitchell might be in that 'stars aligning' spot versus Houston.
 -- The worst run defense in the NFL is either Houston, Pittsburgh, or (more likely) this LAC mess from Week 16. A total and utter embarrassment. Start both/either of the Denver RB options next week vs. LAC. This LAC run defense (and overall defense) was a joke. Rex Burkhead (22-149-2, 2-0-0/2) rushing for 140+ yards in a critical to win game…Brandon Staley has been awful in 2021. Fortunately, Urban Meyer, Arthur Smith, and David Culley are all even worse from the rookie coaching class of 2021.
 -- Davis Mills (21-27 for 254 yards, 2 TDs/0 INT) did his 'better than Mac Jones' Mac Jones impression again here to lead the team, minus Brandin Cooks, to a victory over a playoff-hopeful team – and they didn't squeak by or get a lot of fluky turnovers to win, they just thumped them. Davis Mills is good…way better than I expected. Maybe the most wrong I was on my CFM scouting 2021. It's OK, I'm still the best scout walking the face of the earth. It's not a game of perfection, although we're trying.
CFM 2022 signups will open soon…come and see which player or two of 600+ rookie/Dynasty Rookie Draft prospects we grade and scout that I'll be wrong about this year!
LAR-MIN
 -- Adam Thielen (3-40-03/) was back from his high ankle sprain. He looked fine, but then got his ankle landed on wrong and left the game for a while. He did return, but it will be something to watch how he practices all week on just how badly did he reinjure himself.
Thielen's absence allowed K.J. Osborn (5-67-1/7) to have a nice FF effort. When Thielen is out, KJO is a legit WR2-3 option.
 -- Van Jefferson (1-6-0/6) had a streak of three games in a row with a TD, with Robert Woods gone. Well, that streak is over…with impunity. His last two games he's averaging 1.5 rec. (4.0 targets), 14.5 yards, and 0.0 TDs per game.
 -- Cam Akers was activated off IR, but he will not play at all this regular season...or so they said, but now there is rumor he might start Week 17. He was supposedly only activated for pension/year of service rules. That's the stated plan, anyway. Sony Michel (27-131-1, 1-4-0/1) was the CLEAR #1 back for the Rams right now…and Darrell Henderson got hurt again, not sure the severity just yet. It might be an Akers/Michel split Week 17?
BUF-NE
 -- I was pushing Isaiah McKenzie (11-125-1/12) as a decent dart throw for Week 16, but I never expected this. McKenzie has had a couple monster games out of nowhere the past couple years, but Buffalo never stays committed to him. If Cole Beasley is back, McKenzie falls into the background. If Beasley misses Week 17…we talk about McKenzie as a debatable/legit option again.
I know of two of you that were forced to use McKenzie in deeper leagues this week…you're welcome. I await your lavish late-Christmas gifts if you go on to win the title.
 -- The Patriots ran the ball 27 times for 149 yards for 5.5 ypc, as a team…led by Damien Harris (18-103-3). I note this to say…the Bills have become one of the worst run defenses in the NFL since Tre'Davious White was lost. I'm not sure I can trust Cordarrelle Patterson against BUF Week 17, however.
What wins out? A terrible run defense or a terrible run offense? I'll be considering that all week.
 -- Mac Jones (14-32 for 145 yards, 0 TDs/2 INT) in his last two games: 50.6% Comp. Pct., 225.0 yards, 1.0 TD/2.0 INTs per game. He's running into a tougher schedule and is being found to be human…and I say 'less than Davis Mills'. He gets a break with Jacksonville Week 17.
JAX-NYJ
 -- James Robinson is done for the year with an Achilles tear. Dare Ogunbowale (17-57-1, 2-15-0/4) is the most experienced RB they have for Week 17. They also have Ryquell Armstead on the roster who might be available. Either way, not good…and not a good matchup with New England Week 17. I think Dare is 'meh' as a talent (not as good as Penny-Foreman-JJax type RB right spot/right times), but this is a really tough FF-spot.
 -- With Laviska Shenault out, Tavon Austin (6-68-0/7) somehow mattered in this game. Assuming Shenault is back next week, the story is over…even if Shenault is out, I'm not sure how you could trust Lawrence-Austin v. NE.
 -- Michael Carter (16-118-0, 2-6-0/3) has become the reliable lead RB for the Jets. Tevin Coleman (14-57-0, 1-4-0/1) is getting touches, but Carter is the clear favorite of the coaches, and has a good chance to be the lead back for them in 2022. I thought they might try a thunder & lightning split role thing with him, but he is getting pushed like their own Austin Ekeler. Tough matchup Week 17 v. TB.
NYG-PHI
 -- Miles Sanders (7-45-0, 1-3-0/3) got hurt in-game…again. But when that happens, it's the best thing that can happen to the Philly run game. Philly is at their best with the duo of Boston Scott (12-41-1) and Jordan Howard (9-37-0, 2-19-0/4)…and that's what it would be Week 17 if Sanders is out – a full split of Scott/Howard vs. WSH.
 -- Kadarius Toney (4-28-0/9) got good targeting right away, due to all the junk time…but the QB play is bad, and the offense is uninspired, and there is generally no life here. Toney is still a WR3-4 flyer with WR1 skills/upside.
 -- Saquon Barkley's (15-32-0, 1-0-0/1) has been a full-on FF disaster, from expectations, since returning from his early season injury. In the 6 games he's been back, here are his PPR points in each game: 12-9-14-13-11-4 (10.5 PPR PPG…an RB2-3).
Barkley has not rushed for more than 64 yards in any game this season and has 4 TDs total all season.
CHI-SEA
 -- Well, Rashaad Penny (17-135-1, 0-0-0/1) did get the bulk of the carries for Seattle…and did do well here. Good for him. Facing Detroit next week…possible RB1 threat there.
 -- D.K. Metcalf (2-41-1/5) had another weak game in this Russ-FF-cooking-downfall taking place the past 4-6 games. He did get a TD but more low results otherwise. A combination of the offensive plan + Wilson falling + the league has figured out D.K.'s schtick, I think.
 -- I have to give a nod to my guy Nick Foles (24-35 for 250 yards, 1 TD/0 INT). Emergency start. Cold, snowy conditions. Down 10 going into the fourth quarter. He gets the game winning TD late, plus a 2-point conversion…ballgame, winner. I hope he gets another shot Week 17 v. NYG, but Justin Fields will probably be back…maybe.
PIT-KC
 -- This was another one of those games where KC blew out an opponent so bad, so fast that the FF results were irregular. Tyreek Hill's (2-19-0/2) services weren't needed.
…co glad I pissed and moaned all week about his COVID status, then felt like I hit the lottery when he got cleared Saturday night…only to have this game where he cost me a few advancements because if he was out, I woulda used any number of WRs who would have crushed his FF tally this week. Dems da breaks.
 -- Clyde Edwards-Helaire (9-27-1, 1-4-0/1) got hurt…again. He's probably very questionable/out for Week 17, meaning Darrel Williams (11-55-0, 3-30-0/3) to the RB1.5 rescue.
 -- Just a side note: The passes from Big Ben (23-35 for 159 yards, 1 TD/1 INT) to Chase Claypool (4-41-0/6) are so utterly embarrassing, I can't believe it's a real NFL starting QB throwing them. Ben can barely throw a pass that far and the ball floats and wobbles and forces Claypool to stop and adjust or jump to try and catch the disaster throw. You can't trust Claypool any week…or Week 17…because of Ben.
DEN-LV
 -- Denver played it conservative, and thus Drew Lock (15-22 for 153 yards, 0 TD/0 INT) was put into the Teddy GameManager role and never got into any rhythm pushing the ball downfield. Lock's career essentially ended this game…the part of his career where he is taken seriously as an upside hope QB for an NFL team has died. This was his chance – he blew it. If he starts Week 17 at LAC, it will be more of the same.
 -- Zay Jones's (6-50-0/8) last five games: 5.0 rec. (7.2 targets), 44.4 yards per game…not amazing, but better than the zero he was most of last year and into this season start. He could have another plausible PPR appearance vs. Indy Week 17. He seems to be growing with Carr.
 -- We mentioned Denver LB Jonas Griffith (13 tackles) last week in the under the radar IDPs section, but he may have pushed his way to starter from here on in…11.0 tackles, 1.5 TFLs per game the last two weeks playing the majority of the defense snaps.
WSH-DAL
 -- Dak Prescott (28-39 for 330 yards, 4 TDs/0 INT) had special workouts this past week to get he and the WRs back on the same page… I guess it worked! There's no reason the good times can't continue at home v. fading Arizona Week 17.
Just a side note: Dak was in a definite slump for several weeks leading up to this. Kyler could snap his slump just as well going into Week 17 v. Dallas, but that's a tough defense to try and push around.
 -- Amari Cooper (7-85-1/11) did the public complaining about his targets…and boom! It works almost every time it's tried. Every time a usually quiet star WR goes public complaining about targets…they have a sweet FF game that same week.
 -- Now that Washington is officially dead for any playoff daydreams…might they sit out Antonio Gibson (6-29-0, 2-29-1/4) to let him heal his various, numerous injuries? Or will they be stupid and keep pushing him out there for no reason? It's the NFL and idiotic head coaches who think 'finishing strong' means everything are in charge…so, of course there's a chance they keep rolling him out there to be at-risk.
What does 'finishing strong' even matter if you turnover 33% of your roster one year to the next? A-third of the players weren't even there to get in on this vaunted 'momentum'. Do you remember any team that won last Week 17 last season and that momentum carried them to new heights this season? You don't even remember the loser teams that won in the final weeks.
  ===== FIVE PLAYERS…  =====
*** FIVE WAIVER PLAYERS TO TRUST***
*Looking at players owned less than 50% on average in leagues across the whole FF-landscape. Your league, obviously, may be different/deeper.
**Adding a school grade to show my interest level (A-F)…and I don't mean that a D-F grade is 'bad'/just showing how pressing/important to me, your situation may differ due to injury, etc..
***FAAB % mentioned at any time below is based on a 17-20 man roster league. And it's hard to predict the right bid % because every league, situation, lineup needs are so different. So, doing the best I can to 'project' (i.e. 'guess') what they will be based on early chatter.
*Again, note…not a grade on talent…just how important/urgent/great the waiver move is in context.
1a) RB Boston Scott, PHI (Grade: B-/C+)
When Miles Sanders is out, Scott works in a 50/50 split duo with JoHo…with Scott usually being the better PPR option…and Scott as 'the starter' and homerun hitter.
Weeks 8-9-10 (Sanders out):
12-10-11 carry counts each game.
1-0-2 targets each game.
29-25-20 off. snaps each game.
60-40-105 total yards each game.
1b) RB Jordan Howard, PHI (Grade: B-/C+, non-PPR)
When Miles Sanders is out, Howard works in a duo with Scott…with JoHo usually being the better/capable non-PPR option.
Weeks 8-9-10 (Sanders out):
12-17-12 carry counts each game.
0-0-0 targets each game.
16-23-24 off. snaps each game.
57-71-83 total yards each game.
3) WR Marquez Valdes-Scantling, GB (Grade: C+)
Assuming he's back from COVID early in the week for Week 17…it's a great matchup against MIN on Sunday Night Football. MVS is a guy that will get you 17+ PPR pts…or 5-7. He's a bomb to throw for such a time as title week looking big risk/reward players.
The downside risk to watch is – it might be bitter cold in Green Bay for SNF, like super cold…feels like single-digits...in which case, he's not as hot but Green Bay usually plays in the cold like they're in a dome.
4) TE Foster Moreau, LB (Grade: C+)
Great matchup with weak-v-TE Indy, minus Darius Leonard, and in a dome stadium in January.
5) QB Taysom Hill v. CAR (Grade: C)
If you need a decent #2 QB to protect yourself from a COVID bomb hitting your #1 QB, Taysom went to waivers a lot this week. In a 4pts pass TD league, if he's back from COVID early in the week…he's something to look at Week 17 at home v. CAR.
6) RB Dare Ogunbowale, JAX (Grade: D)
Instead of Scott-Howard, you could pursue Dare…but he has terrible offensive surroundings and is facing a semi-desperate team this week, the good-v-run NE defense. But he's not a bad RB at all, and we are assuming (early in the week) that he'll be the de facto lead RB with JRob now out…but who knows what JAX might pull this week at RB/rotation.
7) TE Cole Kmet, CHI (Grade: D)
Kmet keeps putting up steady PPR games with 3-6 catches a game, but he never scores a TD. He's a dart throw that he finally gets one Week 17 v. NYG. What's the difference between him and O'Shaughnessy for FF? Maybe if Foles starts again, Kmet has that advantage
8) WR Gabriel Davis, BUF (Grade: D)
If he's back from COVID early in the week, he will return to his new/emerging #2 WR spot where he has a nice matchup with Atlanta.
The risk here being there's possible cold (30s) and snow or precipitation possible for Week 17 at Buffalo.
-----------------------------------------------
***FIVE WAIVER PLAYERS TO DISTRUST***
1) RB Rex Burkhead, HOU
Big game Week 16, but if you consider it was against the weak-against-the-run Chargers, there's some context to it. Houston RBs have been terrible for FF all season, pretty much, expect Rex Week 16. I don't think he comes close to repeating it Week 17 at SF.
2) WR Byron Pringle, KC
Nice game against PIT…2 TDs…the kinda game you might have hoped for if Tyreek was OUT with COVID. Instead, Pringle had the game as Tyreek smiled and watched it on-field in their blowout of the Steelers. Great moment, likely not repeating…especially if Kelce is back this week.
3) WR James Proche, BAL
7 catches this week, but the big game came in a getting-blown-out affair with an emergency QB starter. When Lamar/Huntley return Week 17, there will be no follow up for Proche.
4) QB Mac Jones, NE
He's getting pushed as an option week 17 by the FF media because he's facing Jacksonville. The Pats aren't a big 'roll it up through the air' kinda team. They only get more passing when they are down and chasing a good team and/or garbage time. That shouldn't be the case here. I don't see how you can have the confidence to give Mac a start, unless desperation hits.
5) WR Isaiah McKenzie, BUF
He was one of our 'outta nowhere' upside WRs of Week 16 and was going to be the main one to start the week until COVID and more injuries swept in, and we found (what I thought) was a comparable candidate (Berrios).
Well, McKenzie had a great Week 16/better than Berrios (who also scored a TD). He won't follow that up Week 17, likely, if Gabriel Davis and Cole Beasley return to action this week. He's still just a deep sleeper for Week 17 even if Beasley, especially, isn't back for Week 17. He's not emerging, he was just at the right place/right time Week 16.
What people might be willing to spend on him, not sure he'll give you that payback if Beasley-Davis are back…but of all the names on here, McKenzie is the one with the most real FF hope Week 17. I'm worried he gets put back in his box Week 17…the box he's been in all year. He deserves better.
------------------------------
***FIVE BUY LOW PLAYERS***
*NOT 'Buy at any price'…it's Buy LOW. Try to find a deal. If none to be had, walk away. It's also NOT…go immediately ask the owner 'What do you want for ____', don't telegraph your desires.*
***We're past most trade deadlines now. If trades are still open in your league, you'll get some of our ideas from the daily game reports. Dynasty leagues, as we get deeper into the season we'll be discussing players to consider for trade in the offseason in the game reports.***
The Buy Low Players will resume again Week 1-2 next season!
-------------------------
***FIVE SELL HIGH PLAYERS***
*NOT 'Sell at any price'…it's sell HIGH/sell good. Try to find someone in love with your player or seen as neat value thrown into a multiplayer deal. If no one respects the player/buys right…then walkaway.*
***We're past most trade deadlines now. If trades are still open in your league, you'll get some of our ideas from the daily game reports. Dynasty leagues, as we get deeper into the season we'll be discussing players to consider for trade in the offseason in the game reports.***
The Sell High players will resume again Week 1-2 next season!
------------------------------
***FIVE DEEP SLEEPER WAIVER PICKUPS***
*Total flyer/lowly owned or not-owned players
1) QB Trey Lance, SF
Jimmy G. is questionable…and Trey might start vs. HOU – and he'd be a QB1 projection.
2) RB Jaret Patterson, WSH
What if the now 'done for the playoffs' decide to shutdown Antonio Gibson and his multiple, concerning injuries? Patterson would be the lead back Week 17 v. PHI.
3) Kadarius Toney, NYG
Pure flyer he gets another 8+ target game but actually does something with it…like he did many, many weeks ago. Ross has scouted that game already today (I have not rewatched yet), and is telling me it was game-on with efforts to get Toney the ball right away…like a real plan. That provides hope he might go a step further with real results vs. CHI this week.
4) RB Samaje Perine, CIN
If Joe Mixon gets COVID or gets hurt or whatever…Perine fills in and is an RB1 threat vs. KC Week 17.
5) RB Ke'Shawn Vaughn, TB
Had the play/run of the game Week 16…showing off some speed and vision we haven't really seen from him prior…he hadn't had much chance to show it yet. He's in-line for more touches from his performance this past week, but also note…he's the handcuff for RoJo in case a COVID thing hits.
6) RB Derrick Gore, KC
If CEH is out, and Darrel Williams gets hit with COVID or whatever the under-the-radar emerging Gore would be left to start Week 17.
7) RB Jake Funk, LAR
IF-IF-IF Darrell Henderson is re-injured and if(?) Cam Akers isn't going to play…if Sony Michel gets hurt or whatever in practice this week, Funk is the emergency starter.
8) Ricky Seals-Jones, WSH
The Eagles defense is the worst against the TE in the NFL. Hell, even Evan Engram scored a TD against them last week. RSJ might be a possible TE1 projection…but with mild fears that Washington's season is dead, and John Bates gets as much run.
9) WR Cyril Grayson, TB
Evans and Godwin and Perriman out, and who stepped in/up not-named Antonio Brown? Not Scotty Miller. Not Tyler Johnson. It was Cyril Grayson…the track speedster football convert who is so fast he often sneaks by/blows by coverage not thinking he'll get a target. In a title game week, deep roster situation, looking for some boom-bust option if Evans is out again…here it is.
---------------------------------
 -- FIVE…IT'S OK TO QUIT THEM PLAYERS (for REDRAFT) --
1) TE Jack Doyle, IND
His potential rise with Wentz got cut-off the past 2 weeks and then he got hurt Week 16. His rise has been really cut down.
2) WR Emmanuel Sanders, BUF
He looks useless on the field lately, and did again Week 16 v. NE. When they really could've used him Week 16 with Gabriel Davis and Cole Beasley out, Sanders was a ghost and Isaiah McKenzie popped instead.
3) WR Chase Claypool, PIT
Just reiterating – a total waste with Big Ben.
4) WR Nick Westbrook-Ikhine, TEN
A.J. Brown back in full, no need to hang onto Westbrook anymore as some 'best remaining' Titans' WR, when they had a WR injury crisis. *Late news…went on COVID list Monday as well.
--------------------------------
***STREAMING DSTs OFF WAIVER(?) OPTIONS***--
1) Titans-DST
An emerging, young defense…and they're aggressive…and Miami's offense doesn't like aggressive. Buffalo always bashes Tua's offense. Tennessee is hard-nosed like the old Bills defense from a month+ ago (with Tre'Davious).
Week 17 = MIA
2) Bears-DST
Facing Glennon or Fromm…either way it's a potential winner.
Week 17 = v. NYG
3) Browns-DST
Facing a sad Steelers offense has DST scoring potential.
Week 17 = PIT
4) Lions-DST
A long shot/deep sleeper DST play facing a very wobbly Seattle offense. Detroit's defense has been gritty against weaker opponents of late.
Week 17 = at SEA
-------------------
 -- Sleeper/lesser-name IDPs whose box scores or live watch caught my attention --
1) LB E.J. Speed, IND
With Darius Leonard on IR, Speed started Week 16 and has 9 tackles, 1 PD, and played 100% of the snaps. He's a wicked hitter. He could be a 10+ total tackle per game the next two games in place of Leonard. I'm so happy for Speed because he's been buried on special teams for a couple years now. This is his first real chance at serious playing time.
2) SAF Andre Cisco, JAX 
Finally got some real playing time and looked like the best defender on the team. He's quick, instinctive, and a brutal/excellent hitter.
5 tackles Week 16 was a season high as was his snap count on defense. If he plays more/starts Week 17…he's a solid projection for 8+ tackles.
3) LB Zach Cunningham, TEN
Has started Weeks 15 and 16, just joined the team prior to that after being cut by HOU out of nowhere and is playing about 70% of the snaps in his first two games…but there's talk he's going to be the main man at linebacker soon due to his connection with Mike Vrabel.
4) SAF Tony Jefferson, BAL
Signed to the practice squad a few weeks ago, and the veteran was pushed into the starting lineup Week 16 and responded with 10 tackles and a sack. If he gets another start Week 17, he might have another double-digit tackle game.
5) LB Samson Ebukam, SF
His last three games: 3.3 tackles, 1.0 sacks, 2.0 QB hits per game. He's rising up…not sure if opponent based or new inspiration, but he's playing his normal number of snaps…just being more productive with them lately.
Outro: Good luck this week.
Time to land the plane this week…   https://youtu.be/RVMAwGXe3BY
Photo credit: Tdorante10