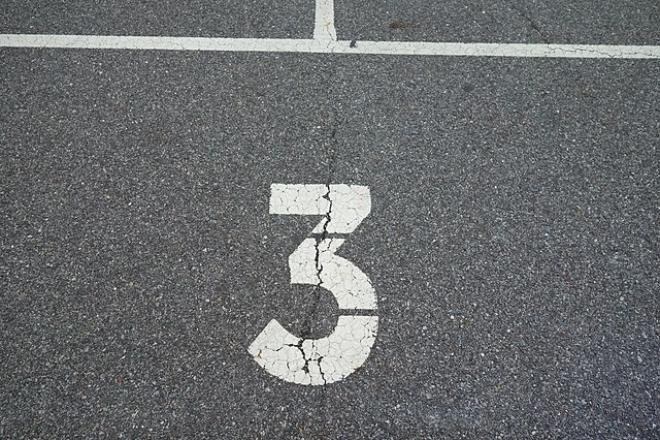 R.C. Fischer
Total Football Advisor
06 December 2021
‍
2021 Fantasy Three Things/Five Players from Sunday's Games: Week 13
I don't want to complain, because this was a great week overall…80%+ win-rate coming…but we were staring down the biggest win-rate% for a week in history (set earlier this season, Week 2…I believe it was) going into the Sunday Night Game.
Many people had booked their win regardless of the typical FFM-KC fare of Mahomes-Tyreek. Others just needed a half a normal game worth of points from either or both to book the win. Surely, with a week off to prepare, KC would be on top of their offensive game!
(crickets)
We'll get into what is happening to KC's offense all this week but mostly regardless of the KC-DEN output this was a great week (and Javonte wasn't even needed by many last night, but JW helped pull some shock come-from-behind wins about as much as Mahomes-Tyreek lost them with their futile efforts).
The fact that many didn't need Mahomes-Tyreek to save the day, or Javonte's big-time game to matter at that point (wins already booked), is a good sign of where we are all at (collectively) with depth and maneuvering around injuries and making smart sit-starts. You can have Tyreek put up a dud when Diontae goes nuts, and/or when Javonte has his first moment, and/or you slickly played Michel or Taysom and/or your DST was planned properly ahead and/or your kicker was a +3-7 over your opponents. All these little things matter – it's what we've all been doing all season, week-after-week, day-after-day…winning a lot of small battles on waivers ahead of everyone, a week ahead of time. These wins are earned…not 'I won despite Tyreek sucking' or 'I only won because my opponent's ____ got hurt/laid an egg'.
Every FF team every week has players that lay eggs. Pardon us if we were better outside our eggs than our opponents. That's the game we play, you played it like a chess board or poker hand -- and you won…it wasn't luck.
If you think your team has problems…you should see your opponent's – is the running theme of the bye week stretch, the stretch where we win at a higher rate because our moves beat their moves day in and day out if you give us enough time/moves. Not always, but probably/mostly.
The good news is, by and large, a big percentage of winners this week are currently reading this – and many of them 'key' wins, clinching a playoff spot and/or positioning for a division title and a bye week, or getting back into the race from behind, coming on strong the last few weeks and now you have playoff hope that's seemed too far away 2-3-4 weeks ago. I'm seeing many 'top scorer' or top 3 scorer teams (season total) in your league as well. Everything is going pretty-pretty-pretty good right now. Not perfect, just a lot more good than bad in this crazy game in 2021.
If you lost this week…or if you're out of it for 2021…my condolences. You don't want to hear about winning or wonder if I am making this up. My weekly summary here is trying to be a message to the reality of what is happening in our collective FF worlds. If it's bad, I need to address strategy or mindset on what we do now. It's not bad right now for the heavy majority of people reading this sentence. This week, to the majority, there's no need for a rally-the-troops speech…this is a moment to take a breath at a job well done this week (and the last few weeks overall/the bye weeks), with Week 13 wins already locked, and playoff spots getting secured at a high rate. Despite all the injuries and that wrong sit-start sticking in your craw from 7-12 weeks ago, etc., we're starting to run to the head of the pack…or are the pack leader, collectively.
Take a breath, and then it's back to work tonight and tomorrow…we gotta keep one step ahead of the opponents. For some, you're playing the next week or two for playoff seed or division title hopes. The way you're maneuvering this upcoming week is with eyes on Weeks 15-16-17 prep.
For others, Week 14 is a mini-Super Bowl…win and in (the playoffs), lose and out.
We'll be covering this entire week of tape watching, data analysis, taking questions, with both mindsets in mind – the long view and the all-in Week 14 view.
If you're still alive for Week 14 (or starting your playoffs), it's a blessing…a job well done. You made it through the minefield of injuries and a million this-or-that sit-starts, and late-night waiver planning -- and you already booked a Week 13 win, or should tonight (God willing), or you're already in the postseason, or you got a shot at it with a win-and-in Week 14. It's what it is all about. Four months of a chess game with the goal to get to the big dance at the end…and most of you are there or a shot at it this week.
FFM teams during the last 8-9 weeks of bye weeks…with the look we give at the end being a look we give as we turn to the playoffs: https://youtu.be/x6QoAMVzC9s
No matter what they throw at us, we're going to adjust, attack, and overcome…and march on to the playoffs!
Good luck to anyone who has things they need to happen in the cold Buffalo-New England MNF game tonight.
  ===== THREE THINGS (from Sunday games)…  =====
*These are my first reactions from the live watches last week, and opinions/scouting can change when I watch the tape back all week.
DAL-NO
 -- Ezekiel Elliott's (13-45-0, 2-2-0/3) last 7 games rushing (behind a great O-Line), starting with Week 6: 69-60-51-41-32-25-45 yards. Four games in a row under 3.6 yards per carry. Yeah, something is definitely wrong.
EE is getting short TDs to prop up his dying output, as well as good catch counts (for low yards), which you'll take – but he has to be a RB2 projection until further notice. Something is definitely amiss here.
You have to consider Tony Pollard (7-71-1, 2-3-0/4) an RB2 projection as Zeke flops, until further notice/EE piping back up…if Zeke even does in 2021.
 -- A number of you were ready to kill me for pushing Taysom Hill (19-41 for 264, 2 TDs/4 INTs, 11-101-0) over some very notable QBs during our Thursday Night pregame Video Q&A…and then Deonte Harris (4-96-1/8) saved the day with 70-yard catch-and-run TD…that was about 100 yards of running by and around everyone.
Breathing a sigh of relief on Taysom's FF-tally made me overlook this… You see why I was pushing Deonte so many times this season? Of course, I wrote him off once he got the suspension…I didn't even know he was active for this game, I assumed he was out because I knew I wasn't using him because the Saints weren't getting him the ball. As soon as I don't push him…then the magic happens. The good news…I'm not crazy. https://youtu.be/DpSBeTB09LA
 -- I think this was the first time I've ever been impressed with the work of CeeDee Lamb (7-89-0/13) in the NFL. He's still overrated as an NFL asset, to me, and has a problem with drops but he's definitely the Dallas WR to own as we go. Amari Cooper (2-41-0/2) is great, but you can see the shift to Lamb as Dak's go-to and Amari as a sweet decoy/bailout otherwise.
Michael Gallup (5-36-1/9) had one of his best games as well. With a 100% healthy Lamb-Amari-Gallup, and a wobbly Elliott in general…Dak should put up good-to-great passing game numbers ahead…if he can get/keep everyone healthy.
TB-ATL
 -- The Bucs keyed on Kyle Pitts (4-48-0/7), as all teams do, because Arthur Smith has exactly 0.0 answers/ideas to try and free him up...so, Russell Gage (11-130-0/12) was allowed to catch a lot of underneath garbage TB was fine with. Gage will probably work that way most weeks for PPR…lots of volume, little TD hope. A better Jakobi Meyers, of sorts.
 -- With Antonio Brown out, Tyler Johnson (1-7-0/2) has not made a dent in weeks. Until AB returns, it's Gronk-Evans-Godwin with Fournette, for FF. Breshad Perriman (1-5-0/3) is not making any move into a greater/replacement role either.
 -- The Bucs-DST got back their top CB Carlton Davis (3 tackles, 3 PDs) this game, as the Bucs D gets healthier and healthier. We're not considering using the TB-DST vs. BUF Week 14, but then Weeks 15-18 are promising: NO-CAR-NYJ-CAR.
ARI-CHI
 -- The rain affected play for the passing game, to a degree, so Kyler Murray (11-15 for 123 yards, 2 TDs/0 INT, 10-59-2) only had 123 passing yards, but Kyler looked 100% fine and was running more than anyone expected. Full confidence, full health in his games ahead; no lingering effects.
 -- Because of the weather, because of the ease of the Cardinals handling the Bears, there's nothing to read into the receiving totals here…they were all way down off norms. Christian Kirk (1-4-0/3) led all ARI receivers with 3 targets…that's how limiting it was.
 -- Ross Jacobs was hinting about Jakeem Grant (5-62-1/7) last week, and Grant got good work here with ARob out, and he led all receivers in receiving yards in this game. Can this keep up? I can't have a ton of faith in the Bears' passing game outside of Darnell Mooney (5-27-0/7) in good matchups.
LAC-CIN
 -- Same exact every week, it seems, for Big Mike Williams (5-110-0/7)…
1) Starts out hot, makes big catches, looks like it's going to be a huge day.
2) Then Big Mike goes silent with no/little targets for a quarter or two+.
3) LAC will take a shot at him near the goal line, and it never works…usually Herbert throws a 2-3 yard pass 177 miles an hour and it doesn't connect with Williams.
4) Williams then makes some big play late to remind you he's still there and great, and makes you wonder why LAC doesn't feature him anymore.
He's so good right now, you almost can't bench him, but the whole flow with him is bizarre and frustrating.
 -- Tee Higgins (9-138-1/14) is back…7.5 rec. (11.0 targets), 126.0 yards (back-to-back 100+ yard games), 1.0 TDs per game.
 -- Joe Burrow (24-40 for 300 yards, 1 TD/2 INTs) played much of this game was a swollen hand. I don't know how he played through it, but he did…it was visibly swollen, like really swollen. His hand looked like an old Howie Mandel bit. https://youtu.be/cPwpbzVMkuw
It's possible Burrow will be questionable all week, and possibly out for a week depending on how it heals up (or not) this week. His backup Brandon Allen is pretty good, so not an instant target for the opposing DST.
MIN-DET
 -- Adam Thielen (1-0-0/2) got hurt early and left the game for good. If his injury carries over into the next week/s, then K.J. Osborn (4-47-1/7) comes into play as a legit WR3/Flex option…possible WR2 upside if he has to go for a couple week.
 -- Josh Reynolds (4-69-0/7) first two games with Goff in Detroit: 3.5 rec. (6.0 targets), 69.5 yards, 0.50 TDs. Not a bad start for Reynolds as the #1 WR for the Lions.
 -- The Vikings got down and never really explored Kene Nwangwu (2-0-0, 2-4-0/3) because they panicked back to their normal guys (run the ball with Mattison, and every pass to Jefferson)…shocker, the unimaginative Vikings lost.
IND-HOU
 -- The Texans are so horribly bad, so poorly coached (plan-wise, Culley is a 'nice guy' though), that you really can't take anything big away from the game results and tape because the games end up so ridiculous involving the Texans 90% of the time.
 -- Frank Reich, because he is a genius, ran his only asset into the ground to get a win…Jonathan Taylor (32-143 yards, 2 TDs) taking 32 carries in a game like this is totally ludicrous. In games that matter, Taylor's on the bench half the time. This blowout vs. a high school level team…Taylor taking a billion carries. NFL coaches have zero business sense at all. Carson Wentz (16-22 for 158 yards, 1 TD/0 INT) just handed it off and collected a paycheck…that was my FF-fear for him in this game, but I thought they'd try and get the passing game extra work in this as a possible upside…nope.
 -- The most exciting thing, for me, for Houston in this game: Jaylen Samuels (2-2-0, 0-0-0/1) got to play (due to the DJ illness). This Texans offense is a total abomination, so nothing for Samuels to get in on. Rex-DJ-Freeman-Samuels, all do not matter at all.
NYG-MIA
 -- I thought Mike Glennon (23-44 for 187 yards, 0 TDs/1 INT) looked very good here. You can blame this loss squarely on a group of starting WRs-TEs-RBs that cannot catch a football. I don't know what the official numbers will be, but I would not be surprised if there were 10+ drops in this game/a record amount for a non-rain affected game.
 -- DeVante Parker (6-62-0/5) came off waivers and flowed right back into the ever-improving passing game. He's a WR2.5 type opinion the ROS.
 -- I'm not so sure that the best book-end pass rushers in the NFL right now aren't Miami rookie Jaelen Phillips (3 tackles, 2 sacks) and Andrew Van Ginkel (5 tackles, 1 TFL). It seems like Van Ginkel is catching my eye every other play…with his energy, effort, and effectiveness.
Phillips has 7 sacks in his last five games (and 8 QB hits).
Van Ginkel has 11 QB hits in his last five games.
PHI-NYJ
 -- My favorite game of Week 13…Minshew v. Wilson. Two of my favorite QB talents…
Gardner Minshew (20-25 for 242 yards, 2 TDs/0 INT, 4-11-0) gets the QB controversy talk started in Philly. A switch will not be made once Jalen Hurts is ready to go, but it's not going to stop all the talk in Philly and nationally this week. I love Minshew, but 'come on' it was the Jets…
 -- Zach Wilson (23-38 for 226 yards, 2 TDs/1 INT)…best game I've seen him play in the NFL, I think. I can't wait to watch the tape to confirm. He might be starting to get it…and he IS the best QB arm talent/vision/instinct of the 2021 rookie class.
 -- Minshew, a real passing QB talent starting, and Quez Watkins (3-60-0/3) had more action than the 1st-round duo (busts?) DeVonta Smith (2-15-0/4) and Jalen Reagor (1-7-0/1). Dare I say 'busts', for the price paid? Or is it the QB's fault? Or is it the O-C's fault?
WSH-LV
 -- Logan Thomas (3-48-1/5) had a beautiful one-handed (kinda) grab for a TD to start this game, but later he came up clutching his knee…possible/probable ACL (tear or sprained bad). It looked bad, but he did walk off the field on his own, but immediately hit the blue tent. We'll see how bad (or not) this is early in the week.
 -- No TE1 day/game for Foster Moreau (1-34-0/3)…just one catch on the day. Waller is probably out again this week, and then Moreau will still be a solid TE1 hopeful at KC Week 14.
 -- Zay Jones (3-21-0/6) had a quiet FF-day, but he had a near miss fade TD and was held on the final drive bomb that would have been a 50+ yard strike…'no call' despite the jersey being pulled right in front of the ref. He is getting more intention than Bryan Edwards…or DeSean Jackson.
JAX-LAR
 -- I think Sony Michel (24-121-1, 3-8-0/4) opened up the discussion to a possible battle for the lead RB role going forward. Not because Michel is so amazing, but Darrell Henderson hasn't been all that special of late. We're probably going from a 90/10 for Henderson to 65/35 or 60/40 Henderson…dropping both guys into an RB2-3 zone splitting into each other. Just early speculation.
 -- James Robinson (8-24-0, 1-11-0/4) looked fine, but fumbled early and Carlos Hyde (9-24-1, 1-0-0/1) came in as a semi-punishment…and then the game got out of hand, so no sense pushing JRob in a blowout. I assume he'll be fine/active/starting like normal Week 14.
 -- Laquon Treadwell (4-62-0/5) is no joke, as Ross Jacobs was pointing out on his report last week…and as we discussed all throughout the week. Not that he's a star, but he's something now for the Jags. I can't deny anyone who thinks Treadwell is the Jags '#1' WR now (which shows how low JAX has sunk, but Treadwell looks solid/capable, to be fair). Marvin Jones (2-11-0/3) is their #1 in stature, but Treadwell looks like a more comfortable throw, easier to locate target for Terrible Trevor.
BAL-PIT
 -- The fact the Ravens couldn't halt/didn't try specifically to shut-off Diontae Johnson (8-105-2/11) is baffling. Well, I thank them from the bottom of my FF team's hearts as Diontae racked big FF numbers. Diontae is getting into the conversation of top 3 PPR WRs in Fantasy now.
Marlon Humphrey getting hurt (done for the season) was probably more to blame…and ruins the Ravens much like the Tre'Davious White injury hits the Bills.
I want Diontae to continue to drive his price sky high for this offseason to sell off hot in Dynasty with Ben gone.
 -- Rashod Bateman (0-0-0/1) has collapsed to WR3-4, as I feared – there's no real opportunity for him to get in on the FF party here.
 -- I expected the Steelers to try and expose the Ravens weak defense against the TE with Pat Freiermuth (3-26-0/4), and there was a spark early, but it never really materialized…and Diontae was open plenty to not have to worry about Pat F.
Freiermuth is still a TE1 week-to-week, but it didn't work here.
SF-SEA
 -- Seattle had everything going for it here…they played with the most energy I've seen all year, the crowd was as loud as they've been all year, Seattle got a lead and was holding it…and Russell Wilson could only muster (30-37 for 231 yards, 2 TDs/1 INT) 2 TD passes and 231 yards passing. Seattle has such a bad offense, no pass blocking, and no run game.
 -- Adrian Peterson (11-16-1) was 'the lead' but Rashaad Penny (10-35-0, 1-27-0/1) looks like their only back with any hope at all. Penny showed some burst and made a few key blocks that were game saving.
…and, also, AP looks super-slow.
Penny has a shot to be the starting RB again next week, but (a) AP will still get touches, and (b) Penny will tear his ACL getting into bed during the week or slip on a banana peel and never get to that starting role. But if Penny can stay healthy, there's something of hope here.
 -- This is what I feared from Brandon Aiyuk (3-55-0/6)…with no Deebo to take the best coverage, Aiyuk would wilt under the pressure as a '#1'. He's a decent #2…not an alpha #1. Tough matchup next week with Chidobe Awuzie.
DEN-KC
 -- If you weren't fully on the train before, I think we all now understand why I have been pushing all situations/formats to acquire Javonte Williams (23-102-0, 6-76-1/9). He's so much better than Najee Harris it isn't even debatable. I'd argue he's the most talented RB in the NFL, sheer RB talent/gifts/physique/style/vision, over everyone but Derrick Henry…but Javonte can catch the ball much better.
Better than Jonathan Taylor. Better than Dalvin Cook. Better than everyone you want to propose…except Derrick Henry…but Henry is approaching the back-nine of his RB career. Javonte is just warming up.
 -- Another disaster for Patrick Mahomes (15-29 for 184 yards, 0 TDs/1 INT, 4-12-1). There is a serious problem in KC. Fortunately, Teddy Bridgewater (22-40 for 257 yards for 1 TD/2 INT) is even worse…so, KC limped away with a victory.
There are several reasons to debate over as to what is wrong with Mahomes/the KC passing game, but whatever they are…the reality is, we can't trust this passing game anywhere near like we used to. LV and LAC the next two weeks…those are not 'good' matchups for Mahomes, not with this 2021 dying offense.
Mahomes is still 'Mahomes', and he can snap into place at any moment…but the whole offense looks worse and worse as the season wears on – considering his usual greatness.
 -- I will not defend, I cannot defend Courtland Sutton (2-15-0/6) in this offense anymore. He's a WR3 with upside hopes because he has WR1 skills…but I will only see him as a WR3 gamble. If you want to cut him ahead, feel free. I don't see how Teddy magically gets good at playing QB, or why Denver would change up the run-first offense.
Week 14 v. DET is not totally nothing for FF hope here, but after that he's not good (CIN-LV-LAC). So, if you don't plan to use Week 14…you might as well move on if you see better options.
BYES:
---------
CLE = No help anywhere in sight for the Browns passing game. I don't have a WR or TE to recommend for FF out of this. To make matters worse, all their games ahead are outdoors Midwest/Northeast weather games.
GB = Please read my note on Marquez Valdes-Scantling on the GB-LAR report from Saturday. I hope you did before Sunday kick and/or heard me discuss on the Sunday am Video Q&A. I've never been an MVS fan, but I see an FF-window of opportunity opening up.
TEN = The Titans DST for the next 2-3-4 weeks or ROS? JAX-PIT are two terrible offenses they face Weeks 14-15. SF-MIA-HOU to finish out isn't the toughest stretch either.
CAR = Ameer Abdullah emerging as an RB3 PPR back for a team likely to be down in games, needing to throw, and a team that's O-Line cannot protect, so short passes needed. Not a guarantee/alert, just a sleeper shot for those in deeper PPR leagues…he could be a 3-6 catch a game guy ahead on game flow, and Hubbard is not great in the passing game.
  ===== FIVE PLAYERS…  =====
*** FIVE WAIVER PLAYERS TO TRUST***
*Looking at players owned less than 50% on average in leagues across the whole FF-landscape. Your league, obviously, may be different/deeper.
**Adding a school grade to show my interest level (A-F)…and I don't mean that a D-F grade is 'bad'/just showing how pressing/important to me, your situation may differ due to injury, etc..
***FAAB % mentioned at any time below is based on a 17-20 man roster league. And it's hard to predict the right bid % because every league, situation, lineup needs are so different. So, doing the best I can to 'project' (i.e. 'guess') what they will be based on early chatter.
*Again, note…not a grade on talent…just how important/urgent/great the waiver move is in context.
1) RB D'Onta Foreman, TEN (Grade: B-)
The lead back for the Titans…that alone has value. Sure, he is in some kind of RBBC split with Dontrell Hilliard, but it's Foreman who is the Derrick Henry-alike option that could really lead the way in the weeks to come.
2) RB Dontrell Hilliard, TEN (Grade: B-/C+)
The passing game back for Tennessee, who also sees some decent level of carries. He has Foreman as the heavy runner, the lead back of sorts, to contend with…but Hilliard takes a lot of snaps around Foreman. And might be the better PPR option.
The risk here is – Foreman gets hot and takes the majority of work in any given game…and what happens when Jeremy McNichols is ready to return Week 14?
3) WR Marquez Valdes-Scantling, GB (Grade: C+)
I'm usually first in line mocking MVS after he has a good game…as everyone rushes in to claim/start him the following week, then they drop him the next week after a typical nothing game. I'm not mocking these last two games for him (pre-Week 13 bye).
The targets are up (9.5 per game) the past two weeks, but more importantly the targets are taking place all over the field (not just bomb guy anymore/recently) and it's leading to sweet opportunity for FF production. Him and Rodgers look the best together I've seen in years, in the past two weeks, and there were sparks of it growing weeks before that.
Perhaps MVS recedes this week, reverts back to normal rando WR/lowly targeted guy…but I think I see some sweet FF opportunity – and when MVS goes good it's FF-good, like 100+ yards and TD with a long TD. He can help you win key FF games when he has a huge play in-game in a given week. The most intriguing WR option off waivers at this late stage.
Most of you already own (or didn't need) Foreman…or Hilliard…and/or Taysom – which is really making the apple of my eye late last week and this week – getting MVS as a lightning strike option for the playoff run. In case of WR injury, etc., he'll be a 'hope-filled' weapon I can deploy if needed.
4) QB Taysom Hill, NO (Grade: D+)
We have to see about his finger this week, but if he's OK (enough)…he's a better than Lamar Jackson type of FF QB. The finger issue casts a shadow over this whole opportunity.
A healthy/clean Taysom would be a B-C grade, but this finger issue…
5) WR DeVante Parker, MIA (Grade: D+)
Might be graded a tick higher, but Miami is on a bye this week. A productive WR who is on waivers for anyone who is playing for options for the FF playoffs.
6) RB Rashaad Penny, SEA (Grade: D+/D)
Trying to take that starting RB job, but he always gets hurt whenever there is a blip of hope with him. Also, Adrian Peterson will be looming for goal line work, etc. It's something, not nothing…but may be fool's gold as usual.
7) WR Russell Gage, ATL (Grade D)
While Calvin Ridley is out, Gage is the main WR…but Matt Ryan is so awful, you never know what you're gonna get here. Usually, it's 4-6 catches for 40-60 yards and no TDs. Useful, but now 'wow'. WR3 in PPR with upside.
8) TE Foster Moreau, LV (Grade D-)
If you need a TE for the week, and your FF season is down to one week, then this is something to consider -- Moreau should have one more start (at least) before Waller starts to return, but not assured on when Waller is back. If Waller is back then this is over with Moreau (or keep/get as a handcuff for Waller into the playoffs).
-----------------------------------------------
***FIVE WAIVER PLAYERS TO DISTRUST***
1) RB Travis Homer, SEA
Big stats, long TD run…off a fake punt. Had 4 catches, which is something but not typical for him…but possible he'll be a 2-3 catch a game guy ahead. The backfield is bad and congested. He's no big RB hope. Not nothing but this game output was bigger than he is, I believe.
2) WR Sammy Watkins, BAL
Scored a TD this week, but he is terrible. I'm never interested in Watkins. He's not on-the-rise or reliable.
3) WR Jakeem Grant, CHI
Led the Bears in receiving Week 13, but it's a blip…especially if Allen Robinson returns this week. Talented player, but ALWAYS gets overlooked after a good moment. He deserves better but never gets it.
4) WR Dee Eskridge, SEA
His targets are ticking up the past two games, and he scored a TD Week 13…but I don't see anything developing at all. I'm a fan, but I see nothing happening here.
5) WR Amon-Ra St. Brown, DET
Huge target, nice output game Week 13…but every time he has a spike in output, he falls right back down soon after. I don't want to rely on a limited talent WR in the Lions wobbly passing game. I'd rather run with Josh Reynolds.
------------------------------
***FIVE BUY LOW PLAYERS***
*NOT 'Buy at any price'…it's Buy LOW. Try to find a deal. If none to be had, walk away. It's also NOT…go immediately ask the owner 'What do you want for ____', don't telegraph your desires.*
***We're past most trade deadlines now. If trades are still open in your league, you'll get some of our ideas from the daily game reports. Dynasty leagues, as we get deeper into the season we'll be discussing players to consider for trade in the offseason in the game reports.***
The Buy Low Players will resume again Week 1-2 next season!
-------------------------
***FIVE SELL HIGH PLAYERS***
*NOT 'Sell at any price'…it's sell HIGH/sell good. Try to find someone in love with your player or seen as a neat value thrown into a multiplayer deal. If no one respects the player/buys right…then walkaway.*
***We're past most trade deadlines now. If trades are still open in your league, you'll get some of our ideas from the daily game reports. Dynasty leagues, as we get deeper into the season we'll be discussing players to consider for trade in the offseason in the game reports.***
The Sell High players will resume again Week 1-2 next season!
------------------------------
***FIVE DEEP SLEEPER WAIVER PICKUPS***
*Total flyer/lowly owned or not-owned players
1) WR K.J. Osborn, MIN
IF Adam Thielen is out, it springs KJO as a starter while he is…and then Osborn in is like having two Justin Jefferson's working in the passing game…and if the real Justin Jefferson gets all the cover attention, with Thielen out, then Osborn should have a lot of opportunity to make plays – and he's a really talented WR/playmaker.
2) WR Josh Reynolds, DET
He's the #1 WR for the Lions and has been WR2-3 once working with his buddy Jared Goff. He's a hopeful WR3 week-in-and-week-out, with upside.
3) TE Jack Doyle, IND
Big Week 12, empty Week 13…but that's probably because they ran Houston out of the building and didn't do much of their normal offense/game flow. Doyle is building a little bit as a neat #2 passing game option for Wentz, after Michael Pittman as the clear #1 target.
4) RB Ameer Abdullah, CAR
The (sad) surprise for Chuba Hubbard clutchers is that Abdullah may be the better get for FF/PPR purposes. We'll see what effect the new O-C (Joe Brady fired Sunday) has on this backfield…one that the head coach wants to be led by the coach's wife's favorite player (Hubbard).
5) RB Kene Nwangwu, MIN
Just a few touches Week 13, as the Vikings got down quick and reverted to their normal offense to try and comeback to win it and played no more games – I had hoped they'd cruise here and give Nwangwu more touches like it was a scrimmage. But there were no extra garbage touches for Nwangwu – but he's the 'cuff for Mattison, and he's a homerun hitter the Vikings are wasting, so far, on offense.
6) WR Laquon Treadwell, JAX
He's becoming the best FF-WR Jacksonville has, which isn't saying much…nor is it that exciting for FF…but it's something.
7) TE John Bates, WSH
If Logan Thomas misses time/the season due to his Week 13 late game injury, and if Ricky Seals-Jones is still out – Bates becomes the only TE standing.
8) RB Phillip Lindsay, MIA
The handcuff for Myles Gaskin? Probably.
Could be 60/40 splitting touches with Gaskin in the weeks to come. Not super-exciting, but if he could get the job with Gaskin out, it's RB2 potential.
9) QB Brandon Allen, CIN
If Burrow's hand is hurt worse than they will let on early in the week, then this is a Superflex option for those in need. He's not a bad QB at all.
---------------------------------
 -- FIVE…IT'S OK TO QUIT THEM PLAYERS (for REDRAFT) --
1) RB Tony Jones, NO
Was terrible Week 12/Thanksgiving night. Kamara ruled out Week 13…and Jones was set inactive for an Ingram-Montgomery backfield. Doesn't even have handcuff value anymore.
2) WR Laviska Shenault, JAX
They keep trying to make Shenault a thing in the media. No matter how many WRs get hurt, no matter how much they talk about Shenault getting 'carries in the backfield'…it never amounts to anything.
3) WR Rashod Bateman, BAL
Very talented, but very false-promising player pushed by the rookie-loving media. It's a bad Ravens passing game. No one outside of Andrews-Marquise matters. Bateman is the wrong style for growingly awful Lamar Jackson. Set the rookie love aside in a traditional sized roster/league situation.
4) RB Ty'Son Williams, BAL
The Ravens activated Nate McCrary this week at RB, and Ty'Son was set inactive. What Ty'Son did to get off kilter with Harbaugh, I have no idea…but something is wrong…because this Ravens run game is awful, but Ty'Son is allowed nowhere near it to try and help. He is their best RB…treated as their worst.
5) RB Latavius Murray, BAL
2 carries this week. Everything has shifted to Devonta Freeman. How is this the backfield of a division leading team? Murray is a bad handcuff for Devonta.
--------------------------------
***STREAMING DSTs OFF WAIVER(?) OPTIONS***--
1) Chargers-DST
This defense has real potential if they can get everyone healthy, especially in the secondary. The schedule is nice the next 4 weeks, except Week 15.
Week 14 = NYG
Week 15 = KC (not good)
Week 16 = at HOU
Week 17 = DEN
2) Titans-DST
Weeks 14, 15, 17 are pretty nice…and you might be OK Week 16 here. It's a decent defense that should get much need health/returning players after the BYE week, with a favorable schedule ahead…and everything to play for.
Week 14 = JAX
Week 15 = at PIT
Week 16 = SF
Week 17 = MIA
Week 18 = at HOU
3) Seahawks-DST
We're seeing a hot schedule opportunity Weeks 14-17…except for Week 15.
Pairs decently with the reduced Bills-DST.
Week 14 = at HOU
Week 15 = at LAR (no good)
Week 16 = v. CHI
Week 17 = v. DET
A four week stretch facing three of the bottom 5 worst offenses in the NFL.
4) Packers-DST
A hot play Week 14 v. CHI, but they might also be pretty solid against at BAL Week 15 and hosting CLE Week 16. All those games could be played in cooler or messy weather to add to the DST's value.
5) Saints-DST
Week 14 at the Jets is nice.
Week 16 vs. MIA might be something. Week 17 v. CAR should be nice.
They are something the next 4 weeks, except Week 15 at TB…that's if they can keep playoff hopes alive.
6) Broncos-DST
Week 15 v. DET is a winner…and that's about the last time you'll use them this season.
-------------------
 -- Sleeper/lesser-name IDPs whose box scores or live watch caught my attention --
1) LB Germaine Pratt and Jon Bachie, CIN
Logan Wilson got carted off, and Pratt and Jon Bachie picked up a lot more snaps. Pratt may be the answer/replacement for Cincinnati…that he'll boost from 50-70% snaps in a game to 90-100%. Pratt started some last year and the ILB and he played 97% of the snaps here…a season high.
Bachie had career highs with 9 tackles in 61% of the snaps Week 13, and he may see more time as well. He's an athletic LB but untested and kicking around different teams looking for a home/role for two years. He's thew deep sleeper here for more time if Wilson is down for the rest of the season.
2) SAF Dean Marlowe, DET
Has started and played 90%+ of the snaps the past two weeks and has averaged 8.5 total tackles, 0.50 PDs per game in that span. He should keep hold of this role as the Lions defense continues to improve.
3) OLB Chris Rumph, LAC
With Bosa down (again), the rookie Rumph got his most time/snaps of the season (31 snaps/41%) and he responded with 5 tackles, 3 QB hits, and 1.0 sacks. I liked what I saw of him in the LAC preseason. He's got something as a pass rusher. If Bosa is out a while, Rumph can see elevated snaps and production.
4) LB Blake Lynch, MIN
With two starting linebackers out Week 13, Lynch played (by far) his biggest snap count (100%) and responded with 9 tackles, 2 sacks, 1 forced fumble. He'll be the guy if Anthony Barr is out for a while.
5) CB Artie Burns, CHI
The long-time bust CB keeps hanging around the league and is now starting for the Bears the past two weeks, and he's apt to put up numbers as teams go right after him. The past two weeks he's averaged 4.0 tackles, 1.0 PDs, 0.5 TFLs per game as a starter. He's not been a good NFL CB…but if forced to start he can put up IDP numbers.
Outro: Choose the pill that opens your eyes and continues the journey: https://youtu.be/qchQz5mW9Tw
Photo Credit: Tdorante10