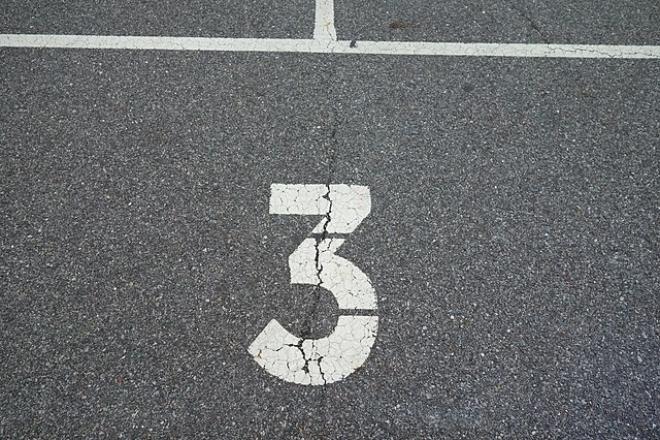 R.C. Fischer
FFM
15 November 2021
‍
2021 Fantasy Three Things/Five Players from Sunday's Games: Week 10
You'd think I'd learn my lesson by now, after years of doing this for a living, but I'm like a newborn baby playing peek-a-boo -- I still don't get that you're behind the hands every time…you didn't really, magically disappear.
*WARNING* Tough love speech coming, but I think we need it...and I'll explain why at the end.
What was it I didn't learn my lesson on?
So, I'm watching the Sunday 1pmET games, and around 3pmET, I'm like…good God, we're all going to get killed.
Cordarrelle got hurt. Diontae is playing with Ray-Ray McCloud's favorite QB…in the rain…and not seeing real targets. Then it seemed to get worse as the 4pmET games kicked off…and then we see the Arizona defense is a doormat for P.J. Walker. Justin Herbert is scuffling with Minnesota. Surely, we're all gonna die.
This was me at like 5-6pmET: https://youtu.be/iL4_lNlkiFw
Because I'm a Fantasy player, and that means I can only focus on the negative, I was looking right past my one-time wonders D'Ernest Johnson, Mark Ingram, and a few Rhamondre Stevenson that I had to play in various spots due to injury and byes – and they were blowing up and I didn't really get it (I don't really look at game scoring heavy until midway 4pm games…I'm more taking notes on performance and watching multiple games at a time). Deonte and Agnew were giving me something. For every bad thing happening, there was a good thing…but I just wanted to rail about/focus on my bad luck on Cordarrelle and Arizona-DST.
Going into the SNF game, with my heavy Mahomes-Tyreek teams…as many FFMers have one or the other or both, I was surprised that for as bad as 1pm/4pm games 'felt'…my tracking/looking at scores on things across the FFM universe were 'hopeful'…IF Mahomes-Tyreek came through we decent/good games.
But I'm a Fantasy Football player…so, I know Mahomes sucks and Tyreek sucks…and that they're gonna suck this night to rain on my parade, because only bad things happen and are gonna happen, because I'm a smart, sound, over-studied Fantasy player who lives under a constant dark cloud. I know I'll pick wrong on every 50-50 option. And when I need something good to happen on Sunday night it won't.
So, of course, Mahomes gets right just in time…and Tyreek goes with…and then I start looking at the tracking after SNF and the FFM universe is running a projected 60-65%+ win-rate and can go over the top of 70% if Van Jefferson has a WR2 night, or better, and/or Elijah Mitchell has an RB1.5 night, and/or better, and/or Deebo has his normal good game…and as long as Cooper Kupp doesn't go too crazy, and/or as long as OBJ wakes up for a week.
You'd think I'd learn to not overreact to the early negative news, while simultaneously overlooking all the positive things happening. I haven't fully…even when I think I have.
If you won this week, much like any wins in the last 2-3-4 weeks (the bye week era), please don't give me the…"Well, I won...but that's only because ___ thing happened. So, now this upcoming week I need to change everything because my team sucks and my RBs are killing me!"
Do you all expect to win every fantasy week by 100+ points with every player going off at the same time? I think you do. I know you expect to lose by 100 points with every player getting hurt in the first quarter, so maybe you expect to win by 100 every week…and then it's a crisis and you hate Fantasy Football if you don't.
It's the bye week period!! Scoring is down, naturally, across your leagues. You're gonna win by 3-5-10-15 points…not by 150. The point is you won – be happy with your win. Be happy with your depth. Be happy with your outlook if you've got injured players you had to work around this week, but those guys (Kyler) are back soon.
You won on purpose…not by luck.
I'm speaking to the 'winners' among us, first, because that's the majority of the audience this week, and this season – and winning in the right context is very important…so that you won't do something reaching/desperate this week before trade deadlines come and go.
We have to stop winning games but then acting all week like we basically lost…or shoulda lost…and are gonna lose this week for sure.
I'm not trying to admonish you for folly – I'm trying to scare you straight for the sprint to the finish line because this has been an overall good season – very good scoring by FFM-based teams, very good win-records…most of you are going to the playoffs…if you hold the steering wheel steady and don't start seeing and chasing ghosts that aren't there.
Winning is good. Take pride. Make the moves of a winner trying to sprint to the lead at the finish line. (6-4) is not a BAD thing. You'll make it bad if you think 'Well, I'm not as good as the (8-2) team. Look at their RBs, they're loaded!!.' Every week players are falling to injury and COVID and the ripple affects abound from that. This is a game, this Fantasy Football…it's like a poker game, it's a blackjack game, it's a chess match…it's not you dunking on a 5-year old in backyard basketball every week.
The most likely FFM records right now, after this week are (7-3) and (6-4). And regardless of your record, most of us are top 1-2-3 or upper half in scoring. Whether you're (8-2) and leading a division or (3-7) and two games out of the playoffs with time running out, the game is still a game, and the daily/weekly goals remain the same. Let's be smart on personnel planning, and not looking at our own roster and seeing death all the time…and then thinking you need wild maneuvers to fix it all in the next 24 hours by chasing everything that worked Week 10 and dumping everything that didn't…so you can show them who's in charge! Everyone does not have a better team with better players that never get hurt. That's in your mind. Even if it is real…it might not be by 2-3-4-5pmET next Sunday.
My motto for 2021, right now, during the bye weeks: You think that your FF team sucks? You should see your opponent's team/roster.
Now, for those who didn't win this week…you wish you did win, so that you could act all depressed about how you won but how lucky you were. You don't get the joy of complaining about winning…you get the Fantasy purgatory we all expect at every turn – you lost, you're gonna lose out now, the season might as well be over…even if you have a winning record, it doesn't matter…it's all downhill from here. But if you just lost, maybe even 2 or 3 in-a-row now, you are seeking to quit/end it all…come back again next year.
When you have that feeling – it's a YOU problem. You're not mentally tough enough to win consistently at Fantasy Football. Fantasy Football is not only a battle of scouting and data and luck and all-things on the field – it's as much/more a mental battle. If your inclination at every turn is to quit…it's because you can't take a loss, a punch. And you're never gonna be a great FF player because you are never not going to lose games and experience inconvenient injuries to deal with. You are not going undefeated in this 'game', this 'contest', this 'battle of wits'.
Signs of a 'you' problem:
Redraft: You start going back through the preseason draft and examining all the things you were gonna or should've done, and make wild proclamations that you won't make that mistake again and you start listing all the ways you're gonna do next year's redraft different. You're never drafting an RB first round again (if yours got hurt). You're never taking a QB highly again (if yours just had a bad week or two), and so on. If you're constantly romanticizing in-season about all the 'shoulda' things from your preseason draft, and you just want to fold the season right now – you're the biggest part of the problem.
Dynasty: If you're always rushing to 'next year' to bail out on this moment…you're causing your own Fantasy issues without even realizing it. You're so desperately wanting to sell off the current season at the first sign of trouble so you can acquire picks and sell off old players to pacify your soul – it's a clever way to provide cover for the fact that…you want to quit as soon as it becomes too tough.
Always wanting to or actually dropping out midseason and playing for 'next year' is a fake drug…it means fairy tales and puppy dog possibilities on your team building for the next 7-8 months. Everyone's team is great going into Week 1. Then you hate it by Weeks 2-3-4. That thinking is your problem, because it's with you every FF day in-season, and you don't realize it. You're trying to escape entering the ring each week because you're afraid you're gonna lose this random game of picking which way the wind blows.
It's not over…for most. Don't let your mind think it is over…that's half the FF battle.
Even if your two or even three games down with 4-5 weeks before the playoffs, it's not over. If you're in a hole, right now…you have to change strategies a bit. You have a different goal this week – just try and stay alive to next week and the next week. WIN this week and see if the whole board changes. You could win your next two games, by total luck even, and then have 2-3 weeks just one little game out of the playoffs. It starts with winning this week/Week 11. Just plan for Week 11 and see how the dust settles after that. You might be surprised.
I know this for all you (5-5), (4-6), (3-7) teams out there that are currently 1-2-3 games out of the playoffs. The teams around you in the same boat are mentally quitting…they're afraid…they're talking themselves out of the playoffs …they're talking themselves into hating their team and it's players (that didn't score a TD this week). You have to believe that the teams you are chasing for a playoff spot are not as adept at transactions as you and if they really are 'better' than you right now – they are an injury this week away from their house of cards falling…meanwhile, you just need to buy another week of life to get your players healthy/healthier and to maybe land the great waiver wire pluck of the season and slingshot past them.
There is still time.
This is a game.
Keep playing the game.
The BYE week period is traditionally our best (FFM) period…the odds of winning in the next few weeks are mostly in our favor, regardless of what happened last week/this season.
You're gonna take losses along the way. You gotta do what you would admonish your kids to always do – don't quit, keep pressing on. Keep fighting…until it's over. Don't talk 'over' into existence right now to comfort yourself. You're one week away, one move away from everything changing.
You press on until they end you.
The season is gonna end with only one winner and a whole lot of losers anyway, you'll likely be one of those losers.
I'd like to tell you that old Fantasy advertising nonsense about 'dominating your competition' by using ____ fantasy platform/rankings/advice, but honestly…the majority of those reading this are not going to win the title. It's statistically not likely…'the field' is a better bet than you. You and I are likely going to fall short. It's not easy getting to the final table, and then surviving through the playoffs…but don't remove yourself from getting to that final table by turning on your own team too quickly.
Face it, this is usually the way Fantasy Football ends: https://youtu.be/R-6M5FukAoE?t=100
It's my honor to die by your side this Fantasy season, an honor to live by your side. But it's not over yet. On to Week 11!!
The greatest enemy in Fantasy Football…they're in our mirror every day. We need to have that person working for us, not against us.
Keep fighting, we're almost to the second season…the playoffs. There's still work to do.
  ===== THREE THINGS…  =====
BAL-MIA
 -- Rashod Bateman (6-80-0/8) looks really good and is seeing nice targeting (4.5 rec., 7.0 targets, 60.3 yards per game since coming off IR). It's not a question of talent, or even target levels…it's about how effective Lamar is and LJax's low passing TD volume to really turn the crank for FF.
Bateman catching 4-5 passes for 60 yards and no TDs…it's useful but you can get that from 3-5 other guys off waivers at any moment. Agnew-Deonte-Van Jefferson-Jakobi-Gage, etc. Bateman is not leaping Marquise-Andrews in main targeting or TDs in 2021. You're stuck in FF purgatory with Bateman here. Again, not a talent thing…he's the 2nd-most talented WR on the team…after Devin Duvernay (4-28-0, 1-9-0), and you see where that gets Duvernay.
 -- As Miami is getting back into some kinda long-shot playoff hope/Brian Flores trying to keep his job, I suspect Flores will push all the best-working options he has to use. And watching TNF this week. Albert Wilson (4-87-0/5) looked like the best WR on the field for either team in this game. Noting that for deep-deep roster need options to watch.
 -- Mike Gesicki (0-0-0/7) just had an output/game that I love, if I'm trying to acquire him cheap for a redraft run or just for any reason in general – 7 targets and NO catches. Yes! Value dying fast this week.
To me, he looks like one of the five best Fantasy TEs operating in the game today. His last three weeks have been quiet to say the least. You'll see him on the buy low list this week for sure.
ATL-DAL
 -- A festival of offense for Dallas, and Amari Cooper (4-51-0/4) has another low target, dull, no TD game. He's slipping to generic WR2 guy…with more WR3-4 moments than WR1-2 ones.
Since Week 2, his last 7 games (ignoring his one Cooper Rush game), Amari has catch counts in games of: 3-3-3-3-5-2-4. 60 or fewer yards in six of those 7 games with Dak. Two TDs in those 7 games. I'm not sure what's happened to Dak-Amari, but something has happened…the data trends don't lie here.
 -- Cordarrelle Patterson (4-25-0, 1-14-0/2) got dinged up early in this game, went to the sidelines and took some plays off…and the game got so out of hand so fast while he was resting, they just never brought him back in. He may be out for a week or two. Damn TNF game this week...
 -- Dalton Schultz (1-14-0/2) is losing steam…2.7 rec. (4.7 targets), 26.3 yards, 0.0 TDs per game the past 3 weeks. Nothing seems to have changed but the game flows…BUT we can't really trust him right now, like all the #3-20 TEs vying to be TE1s week-to-week.
JAX-IND
 -- Jamal Agnew (3-79-1, 0-0-0/5) got all his FF points running the ball, including a sweet 66-yard jet sweep TD run. The thing about the 0-fer-5 on targets…Lawrence was trying to force it to him a few times, which is a good sign – they just couldn't connect, which is not good…but there was intent. Just Lawrence really sucks a lot. However, that it happened, Agnew was the most FF productive Jags WR again for another week…just had to run the ball to do it.
 -- Considering one of the Indy TDs in this game was off a blocked punt, the Jags defense only allowed 16 offensive points, which follows up their holding of Buffalo to 6 points the prior week. Is something developing with this DST? Looks like it. More on this in our game recaps.
 -- Carson Wentz (22-34 for 180 yards, 0 TDs/0 INTs) had his six-game streak with 2 or more TD passes and two-game streak with 3 TD passes in a game broken here with a goose egg for TD passes. Perhaps, the Jags-DST is getting lit? No TD passes allowed in two straight games now…halting two QBs who were previously racking numbers.
CLE-NE
 -- Rhamondre Stevenson (20-100-2, 4-14-0/5) got cleared from concussion and was 'the man' with Damien Harris out. He trampled over the Browns defense. When Harris returns Week 11…this has to be a real RBBC/hot hand backfield ahead. Harris's value just took a big hit.
 -- D'Ernest Johnson (19-99-0, 7-58-0/8) had another big FF game as main starter. I'm happy for him, I wish he was in a better situation – but when Nick Chubb returns, Johnson goes back to being a bit player. And when/if Kareem Hunt returns, Johnson is a ghost.
 -- This is what scares you when previous #3 WRs for teams find themselves in a spot where they are essentially the #1 WR, like Donovan Peoples-Jones (1-16-0/5) – when they are suddenly forced to be #1's, when they draw good #1 CB coverage…they can get wiped out.
BUF-NYJ
 -- Welp, this may have been the end of the Mike White (24-44 for 251 yards, 0 TDs/4 INTs) era. Tough draw against Buffalo, but White was reduced to human here. If the Jets are wanting to protect Zach Wilson…this game by White allows them to bench White and elevate Wilson again. It really should be what they do in a lost season, but there is a case to give White another chance against a non-Buffalo team next week.
I'm not sure what the Jets management will do…but MIA, HOU, PHI the next three weeks is a 2-win stretch potentially. I bet they throw White out there against a resurgent Miami defense, and then 'conveniently' put Wilson back in against Houston if White struggles with Miami.
Whichever QB starts against Houston is where the Jets' management hearts lie.
 -- If/when the Jets switch back to Wilson…then Michael Carter (16-39-1, 4-43-0/6) and Ty Johnson (5-36-0/8) are at risk of losing the sweet Mike White dump pass volume.
 -- Dawson Knox (1-17-0/1) returned with a whimper. It's odd, the Bills scored 45 points and Josh Allen threw for 366 yards, but it was all to Stefon Diggs (8-162-1/13) and later Gabriel Davis (3-105-0/3). I don't think it's an indictment on Knox or any issue with his hand. It was just the game flow in a blowout. Knox is still a TE1 threat week-to-week, more so in non-PPR.
DET-PIT
 -- Congrats to the Steelers…they have, arguably, the worst starting QB in the NFL in Big Ben…and then with the COVID emergency they replaced him with an even more incompetent QB, Mason Rudolph (30-50 for 242 yards, 1 TD/1 INT). Just like with Ben, everything Rudolph throws seems laboring to get it to the receiver…their only real hopes to move the ball are dump passes and 50-50 balls into the sky hoping a receiver bails them out. This is a problem going forward (and has been an issue for weeks) for the Steelers WRs for FF.
 -- Ben will be back next week, very likely…and that's good news for Pat Freiermuth (5-31-0/9). I think Freiermuth is going to go on a top 5-7 TE Fantasy scoring run from here on in. He's got the QB's attention now. He's maybe the best FF-receiver on the Steelers to own for the rest of the season.
 -- Lions rookie RB Jermar Jefferson (3-41-1) was in the rotation right away and had a 28-yard TD run early on…but because it's the Lions, JJ got hurt diving into the end zone and missed the rest of this game.
He didn't look special or anything, just Detroit was gashing the Steelers on the ground early…and then it started raining and the Steelers adjusted, but JJ already booked his moment before that. Nothing major was developing, just a moment.
NO-TEN
 -- The Tennessee RB chase to find 'the lead'…
D'Onta Foreman (11-30-0, 2-48-0/2) looks like he's put that question to rest, but it's still too much of an RBBC/hot hand to get too FF-excited.
Adrian Peterson (8-21-0, 1-0-0/1) was once again ineffective.
Jeremy McNichols (4-7-0, 1-1-0/3) was busy dropping key passes early in the game and then was ghosted.
The Saints are, arguably, the top run defense in the NFL…so you shouldn't expect big numbers from the RBs here. But my eyes, and box score, says that Foreman is the 'lead'…whatever that means for Tennessee.
 -- Deonte Harris (3-84-0, 1-6-0) didn't lead the WRs in targets this week, but he led in yards. He also had another late game, critical catch for 10 or so yards taken away by a BS penalty on illegal formation…or he would have also led in catches and hit 100 total yards. He's a legit WR2.5 with upside week-to-week.
 -- No Julio Jones…Marcus Johnson (5-100-0/6) is the new #2 for the Titans, and he's probably better than Julio at this stage of their careers. He's a really solid NFL WR, who can be a WR3-3.5 with Julio out.
TB-WSH
 -- Why do I even bother trying to analyze and predict/project the NFL? Washington just humiliated Tom Brady (23-34 for 220 yards, 2 TDs/2 INTs), a bottom five NFL defense all year…with a top CB (St-Juste) out…plus their 2nd best DE/pass rusher out (Sweat), and then lost (overrated) Chase Young in-game – and they just squashed Brady. How do you explain it? I can't.
I'm not down on Brady/TB nor am I attracted to the Washington defense after this. It's just 'one of those things'. Let me see Washington follow this up before I believe it.
 -- Antonio Gibson (24-64-2, 2-14-0/2) had a big touch count game. But I said he was being shut down? Now he's taking 24 carries in a game?
I said he would be shut down once Washington was 'out of it'. You had to assume they'd lose this game and be ready to hit the brakes on Gibson. Instead, they got ahead of Tampa and smartly ran Gibson heavy to try and control the game. Just 2.7 ypc for Gibson, but he got two TDs…so, now he's a hero.
TRADE HIM THIS WEEK!
 -- Chris Godwin (7-57-0/8) was a worry to play, but he was obviously good-to-go. Tyler Johnson (3-17-0/5) was not a factor, and really won't be unless Godwin is fully out.
CAR-ARI
 -- Cam Newton (3-4 for 8 yards, 1 TD/0 INT, 3-14-1) is going to run the ball 10-15+ times a game and the Panthers are going to use run game + defense to try and slip into the playoffs. In 4pts per pass TD leagues, Cam would have some emergency/bye week appeal for those in need.
 -- I've been planning for a great DST game by the Arizona-DST here for weeks. This was a lay-up…the team that's been shutting down most opponents with impunity…they faced a joke QB in P.J. Walker, (22-29 for 167 yards, 0 TDs/1 INT) and the ARI-D made him look great, and they got their heads handed to them.
When these one-offs happen…it doesn't mean the defense is now 'done' – it's just the NFL is a momentum league week-to-week, and sometimes teams just don't have 'it' on a Sunday and the ball bounces the wrong way, and calamity happens.
Week 9, Dallas's defense humiliated by Denver. Then Week 10, the Dallas defense utterly wrecked Atlanta…despite missing all their starting pass rushers. How can you figure it?
Arizona-DST v. Seattle Week 11…it's not optimal, but I'm not afraid of it either. Seattle has no O-Line.
 -- That Carolina defense is pretty strong…a contender for top 3-5 defense in the NFL, and it translated here taking advantage of the wounded Cardinals offense.
Carolina has WSH, MIA, bye, ATL the next 4 weeks…a DST1 projection each week except the bye. A fantastic DST stretch.
MIN-LAC
 -- I'm not sure what has happened in the past few weeks, but this Chargers offense seems like it is laboring to move the ball. It was freewheeling for the first few weeks of the season and now it's a slog.
Somehow, Justin Herbert (20-34 for 195 yards, 1 TD/1 INT) is playing the worst (but not that bad) football of his young career. I blame the coaching staff…something has happened where teams have figured out this 'new' offense and there has been no real adjustment. Herbert looked better under Anthony Lynn…and Anthony Lynn is so bad, Dan Campbell just took over the Lions offense, essentially.
All you can do is hope he snaps out of it or overcomes it…like we've had to with Patrick Mahomes.
 -- With Herbert and the offense's fall…Mike Williams (4-33-0/6) has fallen off the face of the FF-earth. He looks like he'd rather be doing a hundred other things than play football right now. No emotion. No spark in his movements. He looks physically fine, but he's becoming a 'go deep' decoy. They try to get it to him in the end zone, but there's always confusion, drops, turns the wrong way.
We're starting to die here, and all I think we can do is hold and look at matchups now until he gets going again…if he even does.
 -- Tyler Conklin (3-11-2/5) exposed this nice matchup…I guess? Two TDs…3 catches for just 11 yards. You'll take it for those that used him. No real breakout here for Conklin, just 'right place, right time' twice.
PHI-DEN
 -- I wonder if anyone outside of smart Eagles fans will stop and wonder how they can run the ball like gods with unwanted Jordan Howard (12-83-0) and Boston Scott (11-81-0, 2-24-0/2) but can never run the ball well with Miles Sanders (IR)?
Couldn't be a Sanders issue, could it? Like I said was a problem back to his pre-Draft scouting? Nice athlete, poor instincts as a runner. But he's the media's and GM's golden boy, so he'll get rammed back to the starting lineup and Scott/Howard will all but disappear.
See also: David Montgomery off IR and Khalil Herbert's touch counts when that happened.
 -- I pushed, last week, that the Eagles are now the supreme defense to face/matchup for your Fantasy TE now…this game: Albert O. (3-77-0/3) and Noah Fant (5-59-0/6) combined for 8 catches, 136 yards on 9 targets.
Week 11 matchup advantage coming for…? Adam Trautman, NO – a TE who has the distinction of being the worst-looking starting NFL TE that I watch on a weekly basis. It will be interesting to see which side of the coin wins…the awful TE defense or the awful TE.
 -- Dallas Goedert (2-28-0/4) looked like he was heading to a nice game, as he's been building toward for weeks with Ertz gone…but he got hit hard and was out of the game too soon to find out.
With Goedert down, Tyree Jackson saw snaps but still no action.
SEA-GB
 -- OK, now it's time to take the Packers-DST seriously…very seriously. Like, maybe they are the single best defense in the NFL serious now. They have completely flustered/shutdown Kyler-Mahomes-Russ in successive games. We're probably at the point that you can start them in any matchup. Week 12 v. LAR is not optimal, and Week 13 bye…other than that, I'm down with them.
They have surpassed Arizona in my eyeball test/love DST now, but I'm still very much into the Arizona-DST as well.
 -- I don't know if it was opponent specific, but out of nowhere Seattle ran eight throws to Gerald Everett (8-63-0/8). It puts him on a watch list for Week 11, to see if it continues. My wonder/fear is Seattle built this heavy TE plan for GB, and it produced zero points…so, why stick with it?
However, his last two games (Weeks 4 and 10) with fully playing Russell Wilson (totals): 13 catches on 13 targets, 117 yards, no TDs. Something seems to be happening here.
 -- It goes without saying that what I've been saying for two years is true…if A.J. Dillon (21-66-2, 2-62-0/2) has Aaron Jones out of the way…he's an instant RB1 star.
…and he will be so beloved by the Green Bay fanbase that the end of the Aaron Jones era is right around the corner.
KC-LV
 -- Welcome back, St. Patrick Mahomes (35-50 for 406 yards, 5 TDs/0 INT). As I said…all you can do is hold and hope and wait for the turn, and if it didn't occur…you're gonna lose – but you lose WITH Mahomes. I was shocked by the number of FF pundits who said Mahomes was 'figured out' the past 2-3 weeks. He's not figured out…he just hasn't had the blocking needed to be always-awesome. No sacks, just 3 QB hits in this game by Vegas, and ta-da…
Hopefully, they've fixed the protection issue, and it's not a blip moment…or we'll be back to frustration next week.
 -- FINALLY, I saw a real throw from Derek Carr to Bryan Edwards (3-88-1/4). This was the best game I've seen Edwards have…the best passes from Carr, and the best work with them by Edwards. I just needed to claim he's dead last week to motivate him. We're nowhere near a full turn to something…but this was the first real sign I've seen of some connection between these two. Still too low of volume, but hey…it's a step in the right direction…I'll take it.
 -- I suspect Clyde Edwards-Helaire (DNP) will return Week 11…and that he will work in a 60/40 type split with Darrel Williams (11-43-0, 9-101-1/9). How bout that Williams passing game effort!
I know, your RBs are killing you.
Hey, your RB group is like buying fresh fish from the supermarket later in the week…better cook it/use it and enjoy it by the end of the weekend, because it will spoil by next week. You consume this week's bounty, be grateful, and then we go to the store next week and buy more fresh catch. It doesn't always smell right, but it's good eatin'.
Name for me the elite FF RB you can count on every week now that Derrick Henry is down? Jonathan Taylor…that's about it. Everyone else is hurt or underperforming…or names you don't trust but they are scoring just fine.
The Fantasy RB world is ruled by weekly wonders in 2021…get used to it…stop worrying…enjoy the fact that you're usually one step ahead of your competitors weekly on these guys. Every week or two, a new batch of options presents itself.
Over the past 4 weeks, the top-15 PPR backs in PPG (3-4 games played) include…
Michael Carter
Damien Harris
Elijah Mitchell
Darrel Williams
Devontae Booker
D'Ernest Johnson
Rhamondre Stevenson
All seven of those names I just typed are outscoring (PPR, PPR): Dalvin Cook, Cordarrelle Patterson, Leonard Fournette, Darrell Henderson, Aaron Jones, Josh Jacobs, James Robinson among others.
Bye CHI…Cole Kmet has averaged 4.5 rec. on 6.3 targets per game the past four games. It's something, not nothing – but note: no TDs this season, and Justin Fields is like Lamar Jackson or Jalen Hurts…not a lot of TD or yardage volume to pump up the receiver group.
Bye CIN…Kmet is deemed 'hot' by FF analysts while C.J. Uzomah is likely on waivers. CJU has averaged 3.5 rec. on 3.8 targets per game his last four games…a catch a game less than Kmet in that same span, but CJU has scored 3 TDs (to Kmet's zero) in that same span as well. Before you buy into 'hot' Kmet…you should go with CJU, working with a QB who doubles output in the passing game of Fields.
Bye NYG…NYG plays MNF Week 11, so you are not confidently starting Toney-Golladay Week 11 because you have no idea what NYG's offense is up to, what their rotation at WR is, etc. I'm not FF-serious about KG…or Toney…until I see Saquon back helping Dimebag Jones.
Bye HOU…FYI, this team sucks. Not wasting time with a Texans player-based note. But do note Week 12 NYJ hosting HOU is a sleeper DST play for those playing ahead without many DST options for your ARI bye week.
  ===== FIVE PLAYERS…  =====
*** FIVE WAIVER PLAYERS TO TRUST***
*Looking at players owned less than 50% on average in leagues across the whole FF-landscape. Your league, obviously, may be different/deeper.
**Adding a school grade to show my interest level (A-F)…and I don't mean that a D-F grade is 'bad'/just showing how pressing/important to me, your situation may differ due to injury, etc..
***FAAB % mentioned at any time below is based on a 17-20 man roster league. And it's hard to predict the right bid % because every league, situation, and lineup needs are so different. So, doing the best I can to 'project' (i.e. 'guess') what they will be based on early chatter.
*NOT under 50% owned, but under 65% = A.J. Dillon, who is an 'A/A+' grade value grab to smash with this sudden opportunity with Aaron Jones likely out 2-5 weeks.
1) RB Rhamondre Stevenson, NE (Grade B-) *Again, note…not a grade on talent…just how important/urgent/great the waiver move is in context.
He's awesome. I kick myself for not sticking with my original guy feeling in January when I pre-scouted him for the Senior Bowl – I thought he was a better NFL RB prospect than Najee Harris, at first and second glance (and many are, so it's not that big a feat…but was shocking to my colleagues when I proclaimed it in Jan. 2021). However, with more scouting study, I saw a guy who was under-productive in college (by our metrics), and had a weak Pro Day, and has a checkered off-field personality. So, I bailed on him. But…dude can play…and Belichick may coach/manage the immaturity out and make something here.
He's an A+ waiver wire grab if Damien Harris isn't back. He's more of a 'B' with Harris back, because he will be the lesser of an RBBC split between he and Harris, with Bolden getting some action too. Upside on talent…downside on you've seen Belichick watch an RB blow up, and then have him inactive or barely touch the ball the following week. Be wary, but there is hope here.
If you think 'best man wins the job' is real, go ask A.J. Dillon…or about half the #2 RBs in the league…
2) RB Latavius Murray, BAL (Grade: C)
He should walk right back into the starting job, 10-15 carries and solid for non-PPR, for those needing warm bodies at RB who can score TDs…but not much else.
3) TE Logan Thomas, WSH (Grade: D+)
If he returns this week, he's instantly the lead TE…on a bad offense, but still the lead TE. He's a TE1 upon return, but not an obvious one…or top 3 one…just start-able.
4) TE Gerald Everett, SEA (Grade: D+)
His last two games with fully playing/healthy Russell Wilson…
Week 3 = 5-54-0/5
Week 10 = 8-63-0/8
He's catching 88.0% of his targets this season…a lot of it those 'all the rage' simple TE screens. He's trying to become the new (first 6-7 games of 2021) Dalton Schultz emerging, potentially.
5) WR Elijah Moore, NYJ (Grade: D with upside)
You have to be nervous going in on the Jets passing game, especially if Zach Wilson takes back over…but Wilson could kick in and start to change the narrative on himself. But Moore is becoming the most talented WR the Jets have…and he's getting garbage time TDs to pump his scoring/value. He's hope at Flex/WR3 with upside.
-----------------------------------------------
***FIVE WAIVER PLAYERS TO DISTRUST***
1) WR Michael Gallup, DAL
Amari Cooper barely matters, like he used to, in this offense. Dalton Schultz has risen to some targeting prominence. How is Gallup going to thrive here and more than any other random WR3-4? Gallup with Dak with Lamb arrived last year, when they all play together – Gallup is a WR4 ghost.
2) WR Robby Anderson, CAR
Cam arriving doesn't do anything for me. Robby got a short TD pass from Cam on a nice fake run and short toss, but that's not going to be the normal Robby flow. Cam is not good for the passing game output for the WRs or TEs.
3) WR Ray-Ray McCloud, PIT
So, Mason Rudolph has one life to live…and decided to live it with Ray-Ray McCloud…9-63-0/12. Geez, I'm shocked the Steelers tied/should've lost to the Lions.
McCloud is not 'winning' with Claypool out…Claypool wasn't even winning when Claypool was in. Big Ben is all for Diontae kinda but can hardly get him the ball now…but is now all about Pat-Pat Freiermuth…NOT Ray-Ray McCloud.
4) TE Cole Kmet, CHI
He has been getting more targets lately, and the media loves him…but still not TE1 targeting…but if you're gonna take a chance on a TE with TE2 targeting, why not go C.J. Uzomah who gets TE1 TDs with his TE2 targeting?
5) RB Larry Roundtree, LAC
Scored a TD, but I assure you – he's the single worst RB that I watch weekly in the NFL. I cannot believe the Chargers are internally tanking offensive plays giving this guy the ball. He's not the handcuff to Ekeler. If Roundtree had to start a full game, get 15 carries, he'd have 20 yards or less rushing.
6) RB Wayne Gallman, ATL
Got a lot of carries but there is no takeover afoot. CPatt got dinged up and the game got way out of hand fast…and Gallman got work. Patterson might be questionable this week, or even miss a game – but Gallman is little relief/opportunity if he splits time with Mike Davis. It's an RB body, but not anything special.
If the news is worse on CP, then I'll reconsider Gallman a tiny bit more…but not really.
------------------------------
***FIVE BUY LOW PLAYERS***
*NOT 'Buy at any price'…it's Buy LOW. Try to find a deal. If none to be had, walk away. It's also NOT…go immediately ask the owner 'What do you want for ____', don't telegraph your desires.*
1) RB Cordarrelle Patterson, ATL (Trying to buy as an RB2)
You're just trying to catch a current owner napping…fearful that 'this can't keep up' (still there are people who think this)…with the added fear of him missing the next 1-2 games with a high ankle sprain. This is only for those well ahead/secure in the playoff race and you're team building for the stretch run.
2) WR D.K. Metcalf, SEA (Trying to buy as a back-end WR1 to low-end WR2)
A terrible week for the SEA WRs, so if you were looking for a window of opportunity on DKM…it's cracked open a bit here. It was the GB defense, not anything else Week 10.
3) RB Javonte Williams, DEN (Trying to buy as a back-end RB2-2.5)
He's SO good, and the investment here is…if Melvin Gordon gets hurt, and Javonte gets the backfield…it would be amazing. The downside is…if that doesn't happen, you're stuck with him splitting.
4) TE Mike Gesicki, MIA (Trying to buy as generic TE1.5)
Struggling at TE…there are times Gesicki is working/looking like a high-end TE1. Works better with Tua back, but after a (0-0-0/7) game, he might be closer to waivers for some than a starting TE. For the TE desperate, spend very little on this…he's losing a ton of market value. He's a giveaway almost.
5) WR Kenny Golladay, NYG (Trying to buy as a WR3-4)
He's about to be on waivers even more after a bye week and coming off limited performances. If NYG can Saquon back to open up the passing game, KG is the team's #1 WR. He should cost little-to-nothing…redraft or Dynasty. A good #4-5 WR for your roster, cheap investment for depth for later if he emerges for you.
6) WR Kadarius Toney, NYG *DYNASTY ONLY*
His output has fallen off a cliff since that amazing game against Dallas several weeks ago. That game is long forgotten, and you have a window to try and deal for him for a more fair/discounted value. Trade your Elijah Moore or Rashod Bateman to make it happen, to invest in this future…if desired.
-------------------------
***FIVE SELL HIGH PLAYERS***
*NOT 'Sell at any price'…it's sell HIGH/sell good. Try to find someone in love with your player or seen as a neat value thrown into a multiplayer deal. If no one respects the player/buys right…then walkaway.*
1) RB Antonio Gibson, WSH
24 carries…2 TDs…Washington thinks they're still in the playoff hunt…
You got a window to sell it hot (redraft) if you want to make the move, ahead of Washington throttling him back/shutting him down to heal his fractured bone in his shin…or just going back to being 'Washington'. And Gibson going back to FF-frustrating 10-50-0 games.
If you believe this was a blip game for WSH…which it was – then this type of workload won't be normal ahead.
2) WR Diontae Johnson, PIT
Between Ben Roethlisberger and Mason Rudolph, you have one of the worst QB duos for Fantasy production for WRs. I am willing to sell Diontae if I can get WR1 PPR money in redraft. I'll sell in Dynasty as well. I don't think Diontae is their future…Claypool-Freiermuth are.
3) WR Ja'Marr Chase, CIN
If you are scuffling to stay in the playoff race, you can turn Chase into multiple things as his name appeal is as big as there is in Fantasy Football. You should get two great things in return for this one.
4) RB Najee Harris, PIT
Similar to what was just written about Ja'Marr -- if you are scuffling to stay in the playoff race, you can turn Najee into multiple nice things as his name appeal is as big as there is in Fantasy Football. Maybe the biggest name overall in Fantasy right now. You should get two really great things in return for this one…or 2 great things and one very good thing. He's the most coveted name in the game.
5) TE Tyler Conklin, MIN
Coming off a two TD week and having decent numbers overall…to the TE desperate, he might look appealing as a thrown-in/sweetener. For you, he's very replaceable.
6) RB Miles Sanders, PHI
As soon as it is announced he's practicing/coming back, you might make the move because he could be in an RBBC with Howard-Scott, as those two just outperformed his last three years in the last few weeks. Sanders is a highly respected name who always underwhelms, and now has other RBs who came in and did well. It might not be exclusively his backfield anymore.
------------------------------
***FIVE DEEP SLEEPER WAIVER PICKUPS***
*Total flyer/lowly owned or not-owned players
1) QB Cam Newton, CAR
In a 4pts per pass TD league, he's not-nothing. Will run the ball like Jalen Hurts but be more intent on scoring TDs. He may only pass for 100-150 yards and a TD, maybe, at best in games, but if you also get 10-15 carries for 50-75 yards and a TD every other game or better…it works for FF.
He's a better QB2/emergency QB2 for you than the Ryan-Ben-Baker-Heinicke, etc., crowd.
Not a lead QB for you…just if he's a better emergency QB in 4pts per pass TD leagues.
2) WR Deonte Harris, NO
Three catches for 80+ yards and a 9-yard jet sweep run. Had a red zone (key) catch taken away late or he might have tallied over 100+ yards for the game. Still only played 40% of the snaps. He is burning defenses with speed but also with tremendous routes. But hasn't had that full pop game yet…I think it's coming.
3) WR Jamal Agnew, JAX
Three carries for 79 yards including a 60+ yard TD run…but no catches of 5 targets. Lawrence only completed 16 passes in the game (with 45.7% Comp. Pct.). I don't recall any of Agnew's targets being catchable. He still looks like the best Jags WR to own, even if it's WR2-3 work…it's something for Flex, etc.
4) RB Ty Johnson, NYJ
4.5 rec., 53.0 yards, 0.50 TDs in the passing game the past four games. He's becoming a great pass catching back (for FF) and he's a Carter injury away from being 'the guy'. You want Mike White to stay in for this to really hum.
5) C.J. Uzomah, CIN
As TE performances are dying off with the consistent 1st-half names, and the TE deck seems to be re-shuffling, and if you're looking for relief/opportunity at solid scoring – CJU's targets continue to rise, and he has 5 TDs in his past 6 games. As defenses worry about Ja'Marr, there's room for everyone else to have nice spike games. A good schedule ahead for CJU.
6) WR Josh Reynolds, DET
Walks right in as the Lions #1 WR when he's ready (should be Wk11) due to his prior relationship with Jared Goff back in LA. And I'm a huge fan of his work. I think he's a real talent. Not sure how well anything works in Detroit, but it's some hope.
7) WR Albert Wilson, MIA
Started Week 10, his first (or 2nd) official start of 2021. He looked like the fastest/best WR the Dolphins had…even with Jaylen Waddle there. The veteran caught 4 passes for 87 yards BUT also ran the ball two times for 19 yards. If Miami is going to try and climb back into the playoff race, they might do it with Wilson as a #2 with Waddle.
8) WR Bryan Edwards, LV
Derek Carr giveth, Derek Carr taketh away…actually the reverse of that. I banished Bryan Edwards to FF-Hades last week, I'd finally had enough of the misuse, non-connection, etc., between these two -- and then this happened: https://youtu.be/4t6PPyW0oO4
And just when I think I'm out, they pull me back in…I'm back in to see if there will be any follow-up/step-up off the MNF game or not. Likely not, but I like to live in a fantasyland filled with hopes and dreams.
9) WR Marcus Johnson, TEN
I'm a fan of his skill level, not sure why he always bounces around the league…and then plays well for his new team, but then gets bounced again (a few years ago, I thought he was Indy's best WR out of nowhere, then he just disappeared after two great showings). He posted a (5-100-0/6) game Week 10. He seems like he has a better relationship with Tannehill than Julio did. I think this has WR3/Flex legs with a smidge of PPR upside.
10) RB Patrick Taylor, GB
If Aaron Jones is down, and thus A.J. Dillon takes over…Patrick Taylor is the new handcuff while that's happening, and Taylor is a promising banger of an RB. Not as good as Dillon, but NFL-worthy with some promise.
---------------------------------
 -- FIVE…IT'S OK TO QUIT THEM PLAYERS (for REDRAFT) --
1) QB Taysom Hill, NO
Sean Payton has had two opportunities to choose a QB, ___ or Taysom. he's chosen ____ each time in 2021. Apparently, I can't take a hint.
Hey, Sean…congrats on your two-game losing streak with you new-new starting QB.
2) RB Rashaad Penny, SEA
Didn't log a snap Week 9 or 10. He may be hurt. That's the thing…I don't know, I don't care, he's not even in my periphery anymore. Seattle has the worst O-Line in the league, so who cares if he gets a few carries in it anyways?
3) RB Brandon Bolden, NE
Rhamondre broke out fully. Damien will be back Week 11. Bolden becomes a half-a-James White contributor.
4) RB Adrian Peterson, TEN
18 carries for 42 yards…2.3 yards per carry. He's either declined too far or D'Onta Foreman is the real 'lead' of this group. Either way, or both, AP isn't doing much for you for FF purposes. You can move on if you see better waiver things.
5) RB Chase Edmonds, ARI
Went on IR. Wasn't doing anything much for FF before his IR, so who cares what he does upon his return from IR?
6) RB Derrick Gore, KC
Did you actually spend FAAB money on this? You have yourself to blame. You saw him run for a TD on live cable television a few weeks ago, and you were hooked.
CEH returns Week 11, and it's over. Maybe Gore gets claimed by another team off the KC practice squad ahead, there is that long shot hope.
--------------------------------
***STREAMING DSTs OFF WAIVER(?) OPTIONS***--
1) Dolphins-DST
Gave Buffalo some fits Week 8. Crushed Houston Week 9. Walloped Lamar Week 10. They are rolling, and now the schedule is their friend…
Week 11 = at NYJ
Week 12 = v. CAR
Week 13 = v. NYG
Week 14 = bye
Week 15 = v. NYJ
Week 16 = at NO
Week 17 = at TEN
You might be able to use every week (except the bye) through to Week 17, if they can stay in the race in some long shot way.
2) Panthers-DST
You like these next three games, no? And this is a top 3-5 NFL defense.
Week 11 = v. WSH
Week 12 = at MIA
Week 13 = bye
Week 14 = v. ATL
3) Eagles-DST
A nice stretch to finish the FF-season for a solid enough defense…
Week 11 = vs. NO
Week 12 = at NYG (which may or may not be good depending upon the injured getting healthy for NYG)
Week 13 = at NYJ
Week 14 = BYE
Week 15 = vs. WSH
Week 16 = vs. NYG
Week 17 = at WSH
4) Seahawks-DST
We're seeing a hot schedule opportunity Weeks 12-17. I like this defense better with Russell Wilson at QB to help control possession. They just gave Green Bay's offense a good fight. This defense it getting a little better every week.
Week 12 = at WSH
Week 13 = vs. SF
Week 14 = at HOU
Week 15 = at LAR (no good)
Week 16 = v. CHI
Week 17 = v. DET
A six week stretch facing 4 of the 5 worst offenses in the NFL.
5) Chargers-DST
The schedule is going to become their friend plus they should be getting CB Michael Davis back this week.
Week 11 = v. PIT
Week 12 = at DEN
Week 13 = at CIN (maybe)
Week 14 = v. NYG
Week 15 = v. KC (not as bad as it used to be)
Week 16 = at HOU
Week 17 = v. DEN 
6) Packers-DST
The Packers have thwarted Kyler-Mahomes-Russ in back-to-back-to-back weeks, and they're still just getting healthy on defense. There are more guys that can get back and help the cause. This is becoming a shutdown defense that matchup isn't as sensitive.
Week 11 at MIN is OK.
Week 12 v. LAR is not wonderful, and Week 13 is a bye
Weeks 14-18 would be nice, not great, but OK with upside on their emerging greatness: CHI-BAL-CLE-MIN-DET
7) Jaguars-DST
Dare you believe in the Jags defense…that just squashed Buffalo and then held Indy in check pretty well this past week?
If you believe, it's  not a bad schedule ahead…
Week 11 = v. SF
Week 12 = v. ATL
Week 13 = at LAR (no go)
Week 14 = at TEN
Week 15 = v. HOU
Week 16 = at NYJ
Week 17 = at NE
-------------------
 -- Sleeper/lesser-name IDP's whose box scores or live watch caught my attention --
1) LB Alex Highsmith, PIT
I'm a big fan of his skillset. He had 11 tackles this week.
His last four games: 6.3 total tackles, 1.25 TFLs, 0.4 sacks, 1.8 QB hits per game. He's starting to become a discount J.J.Watt…almost…not there yet, but trying to. When the sacks start landing, then it's time…and too late to get for IDP perhaps.
2) DT Taylor Stallworth, JAX
Checkout these last two games, from a DT mind you…
3.0 total tackles, 1.5 sacks, 1.5 TFLs, 0.50 PDs, AND 3.0 QB hits per game
Six QB hits total in his last two games. He's only playing 35-40% of the snaps. His snap count is jumping, and his output is rising.
3) SAF Jevon Holland, MIA
The rookie is really starting to settle in as the starting SAF now.
In his last five games: 4.6 total tackles, 1.0 PDs, 0.40 sacks, 0,2 INTs, 0.2 FF per game. His game is improving each week. He may be about to take another step forward.
Plays more coverage than tackler for IDP purposes, is the one knock I'd have.
4) CB Ugo Amadi, SEA
His last two games (starting the last two games): 8.0 total tackles, 1.0 PDs per game for an improving Seattle defense/secondary.
5) DE Casey Toohill, WSH
4 tackles this week, but notable because he is the new starter in for Montez Sweat…and then when Sweat returns, he'll be the starter for Chase Young…in theory. Above average athlete who has quality moves/skills to go-with as a pass rusher.
6) SAF Cam Bynum, MIN
Last two weeks as a sudden starter: 9.0 total tackles, 1.0 PDs, 0.5 TFLs, 0.5 INT. Looks very good/energetic. The risk being that Harrison Smith returns, and Bynum goes back into moth balls.
Outro: We got a-ways to go, whether you're in the lead or games out of the playoffs…
We'll end on a serious then a light note:
Hard Work & Patience (language warning): https://youtu.be/XrVvFUYtYwI
Let's go out with a laugh and get onto battling for Week 11: https://youtu.be/FivN1PZxWeA