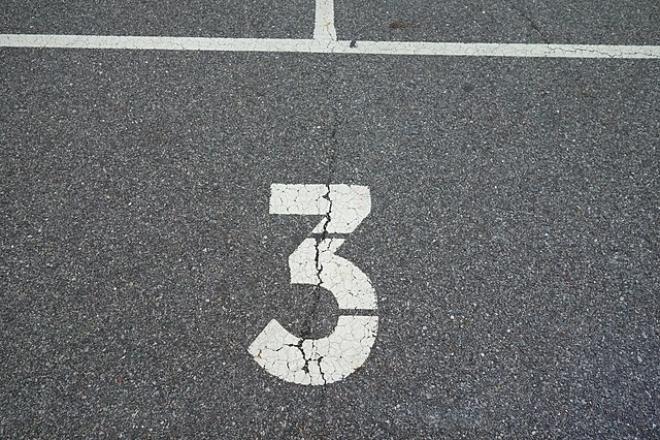 R.C. Fischer
FFM
08 November 2021
2021 Fantasy Three Things/Five Players from Sunday's Games: Week 9
I have no explanation for this week/Week 9, which is a continuing theme from Week 8…up is down, down is up, Jacksonville DOMINATES Buffalo, Tennessee wrecks the Rams, Denver obliterates the Cowboys, Mike White is the best quarterback in the NFL, and Patrick Mahomes forgot how to play football.
Isn't fantasy football fun? It really is…
If football really was so predictable, so continuous…then this game wouldn't be a lot of fun, not as intriguing. It's a game…a mental game of chess with a football. Poker…with football players dealt out and shuffled up. It's getting intel, playing hunches based on experience and the intel. It's moves and countermoves. It's luck. It's skill. Things change in the break of finger, a case of COVID, a torn ACL, a car accident. It's like real football…the real management of a football team.
That's why when you think your team is dead because it's lost a few games and is a game or two out of the playoffs, but you're pouting that you lost this past week/s – you're wrong. Wrong to think that because everything changes every week. New opportunities to land the right player at the right time or an existing player that has been hindered or unlucky gets rolling again happen when you least expect it. It's a game, and sometimes that game is to stay alive for as long as possible – like having a short stack at a Texas Hold 'Em table…you're waiting for that pair of pocket aces to try and get back into things.
And when you're riding high, you can't kick back and relax because then Derrick Henry or CMC or Kyler or Rodgers goes down and everything changes with ripple effects from those situations.
You gotta see the good…see the hope in each week, until you are literally out of bullets/it's over. What else are you gonna do? It's a game of war…fight to the death, and the story usually ends with your death…in Week 14…or Week 17. But some of us are going to be the last person standing/alive at the end. Keep fighting.
That's why I don't want to hear any: Well, I only won but it's only because of _____ thing that happened. Yeah…that's kinda how games work. When you see every FF loss as deserved because your jinxed and your players are terrible and see every win as pure luck that ___ thing happened…I mean, where do you go from here with that thinking? You're not going far.
This week, like last week, was totally bizarre…and I thought just from watching the games live – I thought that everyone in FFM-dom was going to get killed, but then I see after the Sunday night game our tracking is at 60%+ win-rate across the samplings of FFM subscribers…with an upside to as high as 70% +depending upon tonight's game (because so many have Diontae for the potential win, and/or Claypool or whatever for/against). How did that even happen?
Well, you think your QB was bad…so was your opponents, and so on down the list. But your sneaky DST advantage or kicker advantage or WR depth advantage…whatever it was, it was based on action you took on purpose for this very week, and you took all the Week 9 football punches better than your opponent did. That's the beauty of an FFM season…during the bye weeks we just win at a higher rate because our teams are deeper. Lower scoring is expected with so many players out + all the injuries…across the league. Winning ugly…is still winning.
It's a gift, this depth we've built, and yet sometimes we whine that we have too many tough choices for sit-start…while I'm looking at your game results and seeing your opponent's used Tajae Sharpe and D'Ernest Johnson and Tyrod Taylor and any number of other timebombs out there this past week.
You think your team is bad…you should see your opponent's team!!
Keep pushing…whether you are down or up in the standings right now. One-week, one-win changes everything. We got like 5 weeks left until most league's playoffs, several more bye weeks to gain ground in – keep fighting, whether that is to fight to just stay alive another week or you're trying to deliver the knockout punch to take your division get a bye.
Week's 8-9 feel like this, actually every fantasy seasons feels like we're dodging bullets and reacting every week… https://youtu.be/guVAeFs5XwE
SPECIAL NOTE on the upcoming FFM week:
This is a big week in the RC household… My oldest son is getting married midweek, and I'm going down to be a part of the (very) small ceremony and pre + post celebrations in the great state of Florida – so, big road trip week…and chaos for the football work week.
I love my son, but how dare he get married during the football season! Just kidding. Both of my boys are wonderful, and God is about to bless us with an amazing, talented daughter added to our family. Marrying over our heads is a Fischer tradition.
I'm so looking forward to this…I can't believe it is happening. Like it's not real yet, because I'm so busy trying to figure out the touch distribution between Jeremy McNichols and Adrian Peterson and D'Onta Foreman type things in my head every day -- it seems like this wedding snuck up on me. I want a little less McNichols thoughts and a little more time soaking in/living in the moment of this special week.
But I got a job to do for America…so, this work week will be a first for me – juggling the football world that never pauses while trying to enjoy this momentous week for our family. I'm going to be leaning on Starbucks (and possibly amphetamines) heavily this week! I need to try that new Sugar Cookie Latte at Starbucks but get out of here with that Almond milk standard for it – it's whole milk or bust for RC.
My plans in the key FF areas this week are as follows…
1) GAME REPORTS – I am going to be watching tape in the car (cell reception permitting) and in hotels but I'll be pinched for time to do the expansive write ups per day. I will sacrifice the write-ups to be sure to fully study the tapes and data, stay in contact with my sources, and make sure our projections are as good as they can be.
So, with that, you will see a few less game reports early in the week…and then a surge of them at the end of the week as I get back from my trip. I may do abbreviated report versions of what I'm seeing on tape and getting from sources early in the week/daily, to stay on the front line. Ross J. will take on an extra report or two to help me out as well.
I'll be working/watching to stay on top of things, but I need to create some time – and the thing I can sacrifice is trying to push some of the game analysis reports off into later in the week when I'm back at the office.
2) VIDEO Q&As – Still planning for Tuesday night and Thursday pregame, as usual. But the time of the Tuesday night one could be changed due to the travel. I will alert that day as to what we are looking like…could be the normal 8:30pmET, could be 8pmET start…could be 9pmET start. And it will be a hard out this week…no Joe Rogan Experience three hour events.
Also, all my normal video equipment is at my home office…so, there might be a blank screen instead of my beautiful face on Tuesday…but all the audio and chat questions like normal.
3) WEEKLY PROJECTIONS – All planned to go as usual/daily.
4) MONDAY THREE THINGS/FIVE PLAYERS…could be out normal time between 5-7pmET (allowing for latest injury info etc.) but might be more 7-8pmET+. It will publish Monday for sure, but could be later than normal.
5) EMAILS – I'll try to keep up with them as best as I can, but no guarantees on how timely early in the week.
I'm still going to be on the football frontline and working/hustling, just the times of the things may be a little different this week/slightly delayed and the game reports will be released more later in the week than a nice spread of them throughout the week.
For those of you into such things: Your travel prayers (for my family and the honeymooner's trip) and all wedding events going smoothly prayers are welcomed and appreciated! This is such an exciting week for me and my wife, but I can hardly believe it's really happening. It wasn't long ago I was grounding them for poor grades in school and teaching them how to throw a football – and now, married…what?
  ===== THREE THINGS…  =====
NYJ-IND
 -- Lost in the Colts beatdown of the Jets…Mike White (7-11 for 95 yards, 1 TD/0 INT) was playing really well, again, before he got his forearm hit and missed the rest of the game (after leading a TD drive). White is going to push Zack Wilson for that starting job, or he should…and I don't know how the Jets are going to handle it…and with White (not Wilson), the RBs are in prime pass catching scenarios. With Wilson, they are ghosts. A big shift in production and projections for the Jets RBs with White v. Wilson, and we won't know the next chapter until later this week…with likely White facing Buffalo Week 10, but Wilson close to coming back and White with the injury.
I have no idea what the Jets are gonna do, honestly. I'm not sure what I'd do as HC or GM in that spot either. It'd start with being EXTRA cautious with the Wilson injury…i.e. kick the can down the road for a few more weeks to get more looks at White.
 -- I speculated on the TNF pregame Video Q&A, that this might be the game where Elijah Moore (7-84-2/8) has some kind of breakout and is a big waiver wire activity guy for next week…and that, maybe, you should quickly add Moore as your last roster spot kinda guy before the game on pure speculation.
That was prescient… I didn't expect a 2 TD game, however. Now, where he was on redraft waivers in 10-12 team leagues, he's going to be a top waiver wire grab for many – but when Corey Davis returns, it could be an issue for Moore giving us a mini-head fake. Remember when Rondale Moore had a hot couple games out of the gates this season? When you're not #1 or #2…or #3 in the target pecking order…it's hard to find FF consistency.
 -- Carson Wentz (22-30 for 272 yards, 3 TDs/0 INTs) has now thrown for at least 2 TDs in a game in 7 straight games…2.33 passing TDs per game in that stretch.
MIN-BAL
 -- The Ravens split carries between Devonta Freeman and Le'Veon Bell and were getting stomped by Minnesota early on for it…and then the next thing I know the Vikings collapse and allow the Ravens right back in to win it.
I'm not sure whether to be furious at the Ravens backfield…the waste of opportunity that it is for any decent RB to get back there and lead the league in rushing (namely, Ty'Son Williams), or whether I should be in pure admiration that they keep winning with/despite it. The Murray-Freeman-Bell split is not changing…ever…this season. They changed nothing out of the bye week.
 -- Tyler Conklin (5-45-0/7) was every Fantasy analysts 'sleeper' TE of the week because we're so brilliant to point out the TE facing the worst rated defense against TEs. However, Conklin was 'meh' here…didn't deliver a big punch -- but do note…he lead the team in targets this game.
Up next for MIN/Conklin Week 10…another terrible-versus-the-TE team, the L.A. Chargers.
 -- One of the fastest players I've scouted with my eyes and per his speed timings, Vikings  Kene Nwangwu (1-9-0, 98-yard KR return TD), made his NFL debut Week 9…first touch a 98-yard kick return TD. He also had a fake punt carry for 9 yards/a 1st-down. How many real offensive touches for him you ask? None.
Just fair warning: I will be complaining about this player not being utilized for the next 3-5 years before they finally go on-off like 3-5 different NFL teams and suddenly get used a half-a-decade+ later by a team due to a rash of injuries…and they'll be great and we'll all wonder where this guy came from – but he was right in front of their eyes the entire time, and they missed it. He will hide in plain sight. https://youtu.be/KQNsVp2_H0M
NE-CAR
 -- Christian McCaffrey (14-52-0, 4-54-0/5) looked fine to me. Why Carolina started him, and he looked fine, but then was missing for a gap/series/snaps at a time early on…you had to figure 'managing reps', but then he touched the ball a lot more later when the game was getting out of hand…why it went that way, I do not understand – but Matt Rhule is entering 'should he be fired?' debate territory.
 -- Sam Darnold (16-33 for 172 yards, 0 TDs/3 INTs) is the reason why Rhule should be questioned as the coach for the future. They did this to themselves by signing Darnold. The thing is…P.J. Walker is worse, and there are no other QBs out there for them to get to help. They are stuck. At the same time, Mike White is boosting the Jets. Carolina has the #1-2 worst offense in the NFL now, to my eyes – keep lining up your DSTs against them.
Arizona-DST gets them Week 10, which a lot of us have, but note Arizona's Week 12 bye…Miami-DST gets Carolina.
 -- Damien Harris (15-30-1, 1-3-0/1) got hurt in this game…which might launch Rhamondre Stevenson (10-62-0, 2-44-0/2) as the top waiver wire claim this week. We'll see. But don't overlook Brandon Bolden (8-54-0, 2-27-0/2), who looked really good here…and seems to have the respect of Belichick.
CLE-CIN
 -- What would the Cleveland offense do this week without the illustrious OBJ? Score 41 points and get right back into the AFC North race.
His replacement…Donovan Peoples-Jones (2-86-1/3) had a sweet 60-yard TD catch, and then almost scored again on his next catch…his only other catch. Talented guy…3 whole targets. Hard to get to FF-excited about that. He's a WR3 over time, probably…a WR1-2 hopeful when Cleveland has to throw more in games.
 -- I don't know how you can have much excitement/enthusiasm to keep or play Tyler Boyd (1-11-0/2) in this offense. Under 40 yards in three of his last 4 games. 1 catch in a game in 2 of his last 4 games. He's a flyer WR3 who is unpredictable because Chase-Higgins are hogging the targets.
 -- This Ja'Marr output was likely to happen with all the hype on Ja'Marr Chase (6-49-0/13)…teams are starting to focus on him, naturally…and Chase is not an ace WR mind, so he's not finding a way to get open with moves. He's all athlete, which is great…but CBs Greg Newsome (5 tackles, 2 PDs) and Denzel Ward (2 tackles, 3 PDs) are great athletes too. Chase had little answer for Newsome in their head-to-heads.
DEN-DAL
 -- Hope you sold off Courtland Sutton (1-9-0/2) last week, if you were wanting to, because he just lost a ton of value with this game coming off his weak game last week. You knew this could be an issue game on matchup/worries on Trevon Diggs (2 tackles, 1 PD)…and it was.
Darius Slay Week 10. Bye Week 11. The Chargers top CBs should be back for his game against them Week 12. Not a great stretch coming up for Sutton.
 -- Ezekiel Elliott (10-51-0, 3-25-0/3) was hurt for a lot of snaps in this game. He worked his way back in the game late and looked OK. He'll get rest this week and likely be fine for Week 10.
 -- It was a 100+ yard game, but not a huge FF game (no catches, no TDs), for Javonte Williams (17-111-0)…but it was a showcase of how good he is – several runs where he was surreal after contract. A star is waiting to be born…but probably not until 2022.
BUF-JAX
 -- It wasn't a Josh Allen (31-47 for 264 yards, 0 TDs/2 INT) issue as to why he had a low FF output…he was under assault all game by the Jacksonville D-Line – 8 QB hits, 4 sacks.
It's a concern if/when Buffalo faces high pressure fronts. The next worry on that would be Weeks 12 at NO and Week 13 v NE. Week 14 at TB may be trouble as well if pressure is going to be an issue. Not that he's dead, but that his upside may be limited against high pressure fronts.
Or was this just a blip game? Or is Jacksonville's frontline a lot better than we realize.
 -- In the past three games, Cole Beasley (8-33-0/11) has caught 7-10-8 passes in a game…8.33 per game in that stretch.
 -- James Robinson (DNP) was inactive for this game. He might be again Week 10, making Carlos Hyde (21-67-0, 1-6-0/2) a viable option against Indy.
HOU-MIA
 -- Mike Gesicki (4-54-0/8) made some terrific catches in this game. He's becoming one of the best FF/receiving tight ends in the game…not just a guy getting fortunate targeting, he's becoming a weapon with a huge catch radius and sticky hands. He could wind up the #1 PPG PPR TE for 2021…as Kelce-Waller fall back to the pack, like they have this year.
 -- Myles Gaskin (20-34-1, 6-23-0/6) is becoming a hot PPR back…25 catches in his last 5 games. He's not great and this offense stinks, but it works for Gaskin to see a bunch of touches/cheap targets.
 -- No change in the Houston offense with Tyrod Taylor (24-43 for 240 yards, 0 TDs/3 INTs) back at QB…actually, it was even worse…if that's even possible. Carolina and Houston battle for worst offense in the league.
ATL-NO
 -- Cordarrelle Patterson (6-126-0/6, 9-10-0) made his fantasy day with a huge 64-yard catch and run late in this game. He almost got a TD or two, but just was short. Patterson is so beyond the Falcons best player…I don't know why they keep taking him out of the game so much. Honestly, he should be a league MVP candidate.
 -- Deonte Harris (6-52-0/8)…another game, another led the team in targets event. He's becoming the top receiving weapon on his team, as I've been pushing for the past few weeks…but that's been 'meh' for FF results. He's a legit WR3/Flex option now…a big play waiting to happen and is showing real WR skills. That's what really has my eye – he's turning into a real WR, not just a speed guy.
 -- The strangest thing of the week, maybe…outside of the Jags thumping Buffalo…2nd-half, the Saints struggling on offense, Taysom Hill (2-2 for 33 yards, 0 TDs/0 INT) is inserted to a drive and looks fantastic and starts driving the team down the field. But then, after two nice passes/plays, Sean Payton inserted Trevor Siemian (25-41 for 249 yards, 2 TDs/0 INT) back in…who then got strip sacked and turned it over. And then Hill was never back at QB again, despite how good he looked.
I don't think Sean Payton knows today who he will be starting at QB Week 10, but the old football-never-gets-it-right analyst in me thinks/knows it will be Siemian.
LV-NYG
 -- MY new favorite team of the future…the New York Giants, came up big this week – led by their defense, a defense that has allowed 3-20-16 for offensive points in games the last 3 games…13.0 PPG allowed. It's a really tough, hard-nosed, stubborn defense.
You'd like to use this DST on good matchups, but they really don't have any obvious ones until Week 17 at CHI.
 -- What I was worried about but didn't think would fully happened…but happened – Kadarius Toney (1-9-0/1) is not a starter and is no longer being seen as a needed weapon by the coaches. He's in a bit of a doghouse…untrusted…and likely is not winning anyone over in practice during the week. Redraft droppable in shallow sized roster leagues.
 -- No Henry Ruggs…did you think Bryan Edwards (0-0-0/4) would see more work? How about he has his worst game of the season/no catches? It is over with him in Las Vegas.
LAC-PHI
 -- Now, we have a Mike Williams (2-58-0/5) problem. Early in the game, the TV game analysts said something to the effect of: When talking with the coaches it seems like Mike Williams is dealing with a knee issue that the team is trying to minimize/hide from opponents. As soon as the guy said it, I could tell he knew he said something he shouldn't. Williams wasn't on any injury list this week, but supposedly has a knee issue that's worse than is being let on.
For what it is worth, I didn't think Williams looked too hobbled…they just had something going with Keenan Allen (12-104-0/13) and no sense chasing after Williams with Darius Slay doing a decent job on him.
However, this is four dud games in his last 5 games for Williams. Gone is the dominant WR1 that started the season. Some of the duds come from his injury leaving him questionable for a few games and playing obviously hurt. The recent duds, not sure how much is the knee or not. The catches he made in this game…he looked like a dominant #1. But he's now a WR2-3 until he snaps out of it…knee or otherwise.
 -- No such fears on Justin Herbert (32-38 for 356 yards, 2 TDs/0 INT, 5-14-1)…his hand was fine and he cruised in this game. All worries gone...for at least a week.
 -- Last week, Boston Scott (10-40-0) was the main back, but this week it was Jordan Howard (17-71-1) starting out of nowhere. The RB duo has been running up numbers the past two weeks, but against cupcake opponents for run defenses (DET and LAC). At Denver then facing New Orleans the next two weeks is much more difficult, and Week 11 we might see Miles Sanders back. One more week for Howard-Scott, potentially.
GB-KC
 -- Jordan Love (19-34 for 190 yards, 1 TD/1 IMT, 5-23-0) crapped the bed in his first NFL start. He was nervous/scared and was generally dreadful in the 1st-half and into the 3rd-quarter. He started to flash his skills in the 4th-quarter, but he was constantly blitzed and constantly had no real answer. Good looking tools…but the mindset isn't even close yet.
 -- You watch these Packers games, and you see A.J. Dillon (8-46-0, 4-44-0/4) always looking better than Aaron Jones (12-53-0, 0-0-0/2) – it always makes me wonder if the Packers realize it too but they're just protecting their big money spend in Jones…or if they just don't see it. Dillon is getting more and more touches, key touches…he's working this into a 60/40 split, where he's the 40…which means he's a legit RB3/flex hopeful week-to-week.
 -- Another week, another Patrick Mahomes (20-37 for 166 yards, 1 TD/0 INT) performance that leaves you going – that's not the Mahomes I remember. 6 TDs/6 INTs in his last five games…the worst performance stretch of his career.  
It looks like a combination of blocking and terrible offensive planning, but the planning part is nothing he hasn't had to deal with prior. So, we wait to see if KC makes adjustments on the blocking and he relaunches…or if we're all just stuck with him in an erratic down season the rest of the way.
ARI-SF
 -- I just increased my projections for James Conner (21-96-2, 5-77-1/5) to 20 TDs this season…only half a season too late. I've never seen a team get to the 1-yard line so often…and Conner is cashing in on the good fortune. There's no reason it won't continue with Arizona rolling on offense every week. Chase Edmonds (1-3-0) goes from having trade value last week…to now a cut-able player in redraft with his high ankle sprain. Eno Benjamin suddenly has life…he's a similar/lesser Edmonds.
 -- Brandon Aiyuk (6-89-1/8) has increasing stats the past few weeks as he seems to be 'getting right'. I'm not totally sold yet. A lot of this goodness came when this game was getting out of hand. But Aiyuk is definitely not dead any longer…a WR3/Flex option now.
 -- Cardinals DE Markus Golden (5 tackles, 3.0 sacks) now has 7.0 sacks in his last 4 games. Chandler Jones (3 tackles, 1 sack) has one sack in that same stretch. Golden is the critical guy on the D-Line…not Jones…nor was it J.J. Watt.
TEN-LAR
 -- Nothing warms my heart more than hearing Cris Collinsworth prattle on about how great Matt Stafford (31-49 for 294 yards, 1 TD/2 INTs) is, and how he's the MVP leader, and how he's changed Sean McVay…all while as Stafford throws two of the worst pick-sixes of the 2021 season in back-to-back possessions.
Football people are going to keep forcing this story, but Stafford is he who is…always been. Decent QB. Beats the weak. Usually crumbles against/loses to better teams.
 -- Adrian Peterson (10-21-1, 1-5-0/1) was jammed in as the starter for this huge game, because long training camps and playbook knowledge matter – but by the 2nd-half it became obvious that D'Onta Foreman (5-29-0) was the better big-guy back and it was Foreman who started the 2nd-half and seemed to be the lead of their trio. I was looking for it with Foreman eventually/hopefully but didn't expect it right out of the gates.
 -- Julio Jones (4-35-0/4) seems like a fully droppable player in regular redraft leagues. Julio has no TDs this season, been under 60 yards in five of his 6 games, and only plays like 65-75% of the snaps anymore.
Did you know he has just 5 TDs in his last 27 games going back to 2019?
BYES:
DET – The Lions scored 33 points opening week…they have not scored more than 19 points in a game since. It's a prime offense to face for your upcoming DSTs, as this team slides off a cliff.
SEA – The Seattle DST has held opponents to 10.0 offensive PPG the past two games, and 18.0 PPG allowed…but it's been a favorable schedule. GB-ARI coming up Weeks 10-11, but then WSH-SF-HOU-LAR-CHI-DET in Weeks 12-17, five of 6 very good matchups…and this defense has been FF-solid in favorable matchups.
TB – Gio Bernard seems like he's more involved in the offense lately because he has 3 TDs in the past 5 games, but he really isn't that involved. His catch counts in games in his last 4 games: 2-2-2-1. He's had one spike output game (Week 3, 9-51-1/10 receiving) and six low touch games otherwise.
WSH – Please be sure to read our Week 8 game analysis on WSH v. DEN for critical info on Antonio Gibson, J.D. McKissic, and Jaret Patterson.
Side note: The Washington offense has scored 13-10-10 for points in games their last 3 games.
  ===== FIVE PLAYERS…  =====
*** FIVE WAIVER PLAYERS TO TRUST***
*Looking at players owned less than 50% on average in leagues across the whole FF-landscape. Your league, obviously, may be different/deeper.
**Adding a school grade to show my interest level (A-F)…and I don't mean that a D-F grade is 'bad'/just showing how pressing/important to me, your situation may differ due to injury, etc..
***FAAB % mentioned at any time below is based on a 17-20 man roster league. And it's hard to predict the right bid % because every league, situation, and lineup needs are so different. So, doing the best I can to 'project' (i.e. 'guess') what they will be based on early chatter.
1) D'Onta Foreman, TEN (Grade B-) *Again, note…not a grade on talent…just how important/urgent/great the waiver move is in context.
In the 1st-half/to start this game, Peterson started…McNichols ran his usual 3rd-down role…and Foreman came in on the 3rd-4th series to take some surprise touches…the standard #3 RB treatment. He looked good…looked a little Derrick Henry-like, as I've been whining about for 2-3 years.
Well, he was the starter to begin the 2nd-half and was in more than any back in the 2nd-half (to my eyes)…in along with McNichols (in on passing downs), forming a 1-2 punch. Peterson was put into the background mostly in the 2nd-half.
I suspect, the mainstream will see that Peterson started and either miss the fact that he was pulled back later in the game or they can say the Titans didn't want to overload him just coming back to NFL action…and that could be, but it also could be Foreman is the best back they have and if someone is about to become the main RB here, it's Foreman…even if it is a 50-25-25 split with him-McNichols-AP.
It's a risky waiver play, because they could bury Foreman from here to roll with Peterson. But I think that's what THEY think on Monday-Tuesday, and then this Foreman waiver look will come cheap enough this week, if you're wanting to see if Foreman became the breakout hit of the backfield going forward.
2) RB Alex Collins, SEA (Grade: C)
It's still questionable whether Chris Carson is going to be back Week 10…or back this season. If Carson is out for a while longer, then Collins has the main job…behind a bad O-Line, but WITH Russ coming back to help free up the run game some.
3) WR Russell Gage, ATL (Grade: C)
With Ridley out, Gage is the #1 WR for Atlanta. Actually, he's more talented than Ridley (I think) but he works a different type of role and is buried a bit behind CPatt-Pitts in importance to Ryan, but he's still a good FF-option as the top WR here on a team that throws a lot.
4) WR Elijah Moore, NYJ (Grade: C- with upside)
Had a nice game vs. Indy, two TDs, but what his role is once Corey Davis returns is a big question. This is no sure thing but is a name of hope and a future right now. There is a fear he gets buried upon Davis's return, or Zach Wilson returning to QB. Worked better with Mike White.
5) TE Logan Thomas, WSH (Grade: D+)
A top TE talent is about to return (hopefully) Week 10. But he's likely a random back end TE1 upon his return to a very bad offense. If Fitz returns, then I'm a tick more excited.
6) RB Rhamondre Stevenson (Grade: D+)
Damien Harris hurt again. If Harris is out for any time, it will be Stevenson possibly getting the opportunity at the main touches. It wouldn't be all his work, Brandon Bolden would get some work too, but Stevenson would be the nice non-PPR play. The cost/desire for the pursuit of Stevenson this week is commensurate with how hurt (or not) Harris is.
If Harris is out…then we got a play here. If Harris is fine/playing Week 10…then this is nothing but a weak/random sit and hold and wait for Harris to go down type of play.
7) TE Dan Arnold, JAX (Grade: D+)
He's becoming one of the top targeted TEs in Fantasy…and that ain't nothing. He's a low-end TE1 in PPR…like a lot of starting TEs are.
8) WR Donovan Peoples-Jones, CLE (Grade: D+)
There's a chance DPJ is going to be the #1 WR for Baker Mayfield going forward, actually I'm pretty sure of it…but that's nothing that great/assured in this low volume passing game – plus, now, DPJ will see better CB coverage, and is he ready to breakthrough that…or is he just going to be the best of an ensemble Browns WR trio and he gets OK-not-great FF numbers on 4-6 targets a game?
There's a nice upside here, especially on the non-PPR/TD side. But there's also the risk it's low volume/dull.
9) RB Brandon Bolden, NE (Grade: D)
If Damien Harris out, it's not out of the question that Bolden wouldn't be the quasi-lead back over Stevenson…working in like a 50-50 split with Stevenson, but Bolden getting 7-10 carries and more targets as a 3rd-down back/protector.
-----------------------------------------------
***FIVE WAIVER PLAYERS TO DISTRUST***
1) WR DeSean Jackson, LV
You didn't even use/want Henry Ruggs, so why would you even consider DJax here? There's a reason DJax got buried in L.A., no? He'll get one deep shot a game, and then you have to hope it lands…which with DJax is like one time out of every 3-4 games.
2) WR Olamide Zacchaeus, ATL
Talented enough NFL WR, but his two TD game Week 9 was more right place/right time than any signs of some breakout.
3) WR Michael Gallup, DAL
Whenever he returns, he goes back to being way down in the pecking order. Hell, Amari Cooper has not lived up to his hype, nor CeeDee Lamb…how is Gallup going over the top of them to some FF-viability?  
4) RB Jordan Howard, PHI
He's got one more week before Miles Sanders returns…and that's my fear here is everyone will chase, and then this goes up in smoke in a week…and then maybe Week 10 isn't that great either. Howard had a good game against the league's worst run defense – let's not make a bigger deal than it is. It's something for another week, maybe. Ty Johnson will probably get better opps to score in PPR leagues this week but is seen as below Howard -- because JoHo started Week 9 and scored a TD…and your RBs are killing you.
Whose RBs aren't killing them?
Love the player, but limited shelf life remaining.
------------------------------
***FIVE BUY LOW PLAYERS***
*NOT 'Buy at any price'…it's Buy LOW. Try to find a deal. If none to be had, walk away. It's also NOT…go immediately ask the owner 'What do you want for ____', don't telegraph your desires.*
1) RB Dalvin Cook, MIN (Trying to buy as a back-end RB1…an RB1.5 maybe)
Saw him traded quite a bit last week. He's only scored 2 TDs this season. Current owners are highly frustrated, but he's only played 6 games this year (missed two with injury, and another on bye) and ran for 100+ yards in a game in half his games. He's just been on a TD drought. I'm betting that turns in a big way ahead.
2) QB Josh Allen, BUF (Trying to buy as a generic QB1, not the best QB in FF)
After dying against Jacksonville, Allen will be punished for (a) having a giant FF-letdown, and (b) having a giant letdown in a loss to Jacksonville.
Prior to this, he was the top Fantasy scoring QB…but now is seen as 'something to worry about'. I'll take it off your hands.
3) WR Davante Adams, GB (Trying to buy as a back-end, disappointing WR1…WR1.25)
Under 90 yards in a game in four of his last 5 games, and only 3 TDs on the season. He's been disappointing compared to his high expectations…and possibly has another week with Jordan Love for owners to worry about. I'll take all the Davante…Rodgers should be back soon, but if not --Love was basically doing the Rodgers everything-to-Adams targeting anyway.
4) QB Patrick Mahomes, KC (Trying to buy as a back-end, generic QB1)
Looks like crap (for his standards). Everyone is worried. I'm worried. But the issue is fixable – it's mostly the blocking by a bad O-Line. If they find the line adjustments, Mahomes will take right back off.
5) RB Christian McCaffrey, CAR (Trying to buy as a PPR back-end RB1)
Been gone so long, then comes back to 'meh' results and the Panthers swirling down the drain…he's at least 'available' versus his usual 'untouchable'. I thought McCaffrey looked totally recovered/fine this week.
*Look at those first 5 names…good thing we spend all summer debating the top 5 picks/plays for the season*
6) TE Mike Gesicki, MIA (Trying to buy as a generic/who cares/random TE1)
The one non-Kelce-Waller TE who is showing the most ability to be the #1 scoring FF TE this season. He had a non-exciting Week 9, so if you're looking to upgrade at TE or take a cheap shot at a big bump – Gesicki could be available as just a generic 'good' TE/not a respected threat to be a top guy.
7) WR Kadarius Toney, NYG *DYNASTY ONLY*
Ok, if you're wanting to invest in him in the future…his numbers have collapsed, we've moved way beyond his huge game a few weeks ago…it's all but forgotten. You can't just trade for him solo, or you'll freak out your trade partner on what you're up tp…you need to mix him in a multiplayer deal.
-------------------------
***FIVE SELL HIGH PLAYERS***
*NOT 'Sell at any price'…it's sell HIGH/sell good. Try to find someone in love with your player or seen as a neat value thrown into a multiplayer deal. If no one respects the player/buys right…then walkaway.*
1) WR Deebo Samuel, SF
Not dumping…just willing to dangle him out there to see what bigger, on-sale names I could buy or needs I can fill. I fear Deebo is really a WR1.5-2 masquerading as a top 3 Fantasy WR season-to-date by some very good fortune…and when he goes back to normal-good, his value is going evaporate – a value drop like what Mike Williams is experiencing right now.
2) RB Antonio Gibson, WSH
Please read my WSH-DEN recap from Week 8 for more detail on the looming issue. I'm in a mode of taking what I can get for Gibson…hoping for RB2 valuation from an RB desperate team who thinks a week off for Gibson will get him going.
3) TE George Kittle, SF
Kittle is back and scored a TD and is a highly respected TE and everyone is TE desperate, so he seems like a prize catch. He's a great NFL player but he tends to disappoint for FF, especially non-PPR.
If you had a slick Kittle for ____ + Gesicki type deal to have hope that Gesicki meets or beats Kittle from here, and then the ____ player is nearly free from the deal and should be a good asset/player.
If the 49ers change over to Trey Lance soon, then this could be a problem for Kittle output too.
4) WR Brandon Aiyuk, SF
The 'name' is worth a lot, but he's the #2 WR, the 3rd option for a low volume SF passing offense…and Aiyuk has struggled most of this season. Even if he is rising up, it's not a great offense to be in for FF numbers.
5) Just four
------------------------------
***FIVE DEEP SLEEPER WAIVER PICKUPS***
*Total flyer/lowly owned or not-owned players
1) WR Taysom Hill, NO
Buried in their Week 9 loss was the event where Taysom Hill entered the game in the 2nd-half, down 17-6, and quickly moved the offense with a spark not seen all game. Siemian took the first play of the series (and handoff), then in came Taysom as just a normal QB (no trickeration). On his first two plays, Taysom hit on passes of 14 yards and 19 yards with arm velocity Trevor Siemian does not possess, and the offense suddenly had life and momentum – so, it was a brilliant idea to then take out Taysom for Siemian, mid-drive, who was then was strip sacked and the ball almost returned for a TD…which ATL then scored one play later and really put the Saints in a hole…which they climbed out of, but then lost last second.
Those two plays by Taysom were the best-looking two passes of their day and combining that with a shocking loss to the Falcons, Payton might have his finger on the trigger for change at the next sign of a problem, after seeing what we all saw.
2) WR Deonte Harris, NO
He's becoming the top WR for this team…the main target, the main threat that they design plays for PLUS he's working like a real WR. He's becoming 2021's version (kinda) of Curtis Samuel/2020 – weapon with the ball, PLUS is getting open in coverage with great routes and is presenting options to the QB.
3) RB Ty Johnson, NYJ
IF Mike White (great passer to his RBs) is at QB, then Ty is a legit RB3/PPR hope in a give week at RB…with upside that if little Michael Carter gets hurt, Ty is the lone/main RB.
4) WR Jamal Agnew, JAX
Not becoming…he IS the best Jags WR to have for Fantasy. Leads the WR group in targets every week. Had a TD in his hands but couldn't come down with the tough but makeable catch…which would've been his 2nd TD in as many weeks. He's as legit a WR2-3 in PPR hopeful as anyone else out there and is usually out there for free.
5) WR Kenny Golladay, NYG
When the dust settles, and Saquon gets back, and this offense can get back to its earlier version – Kenny Golladay is its #1 WR. And with KG being hurt/out for weeks, people hating/bored by the Giants in general – Golladay is like worse than Allen Robinson to the FF public…among the WR disappointing former star names. I see KG hitting waiver wires in various redrafts – and if you can find a spot to sit on him and wait for a turn, you would be wise to do so.
6) WR Kadarius Toney, NYG
Last guy on the FF-bench type of name if you are secure at the other positions. Toney is buried right now, but there will come a time ahead, when/if as the Giants climb into the playoff picture/still have hope – they will unleash Toney (again) to juice the offense, and if that happens, and if Toney is 100% healed up from his various minor injuries…then we're not talking cute Jamal Agnew output, we're talking STAR. We might be weeks away from it…or a week away. You never know.
---------------------------------
 -- FIVE…IT'S OK TO QUIT THEM PLAYERS (for REDRAFT) --
1) RB Ty'Son Williams, BAL
On the Sunday Video Q&A, I pushed for a Ty'Son hold for a week just to see if my sources were right that a frustration of the Baltimore run game was developing by their own coaches and that it might mean a 'change' could be Ty'Son getting more work/opportunity.
None of that happened. Yes, Ty'Son got in for more snaps -- but they never let him touch the ball. Ty'Son is the Bryan Edwards of RBs. A lot of promise and skill/talent but stoned by the coaches. It happens…just like I marvel watching Jordan Howard run so well and wonder why in the world no one wants him every season. Oh, well…for now, Ty'Son is dead.
2) WR Tajae Sharpe, ATL
We mentioned this last week, but some took a shot – this has no chance of being a thing with Ridley out. Sharpe just isn't that good.
3) WR Bryan Edwards, LV
Ruggs gone…big chance for some targets, right!?! 4 targets, his norm, with zero catches…he doesn't even get catchable targets. Add him to the pile of guys being totally misused/ignored by their own team. That pile is going to grow with more and more talent crowding the NFL.
4) QB Jordan Love, GB
I thought if Love breezed through his debut, that he might also need to start for GB if Rodgers is out again with COVID issues Week 10 – but Love face planted in his debut, so low confidence in Week 10 if it even happens – although there were moments with Love 2nd-half. He can get there eventually, but probably not in Week 10.
5) RB Chase Edmonds, ARI
James Conner has seized full control, and even when Kyler is not there…Arizona isn't in a deficit to force them to play a hurry up passing game with Edmonds. Chase got hurt early and was gone from this game, and now he can go from FF redraft teams if you see better options to get/invest in/hope on. He'll be out 3+ weeks with a high ankle sprain.
--------------------------------
***STREAMING DSTs OFF WAIVER(?) OPTIONS***--
1) Seahawks-DST
We're seeing a hot schedule opportunity Weeks 12-17, but you might get a bonus of facing Green Bay minus Aaron Rodgers Week 10 as a possible usage. 
However, I like this defense better with Russell Wilson at QB to help control possession. With Geno, no thanks.
Weeks 12-17…
Week 12 = at WSH
Week 13 = vs. SF (might be OK if Jimmy G. starting)
Week 14 = at HOU
Week 15 = at LAR (no good)
Week 16 = v. CHI
Week 17 = v. DET
A six week stretch facing 4 of the 5 worse offenses in the NFL.
2) Browns-DST
You can definitely use with confidence for the next two weeks…
Week 10 = at NE
Week 11 = v. DET
3) Eagles-DST
A nice stretch to finish the FF-season…
Week 11 = vs. NO (if Siemian?)
Week 12 = at NYG (which may or may not be good depending upon the injured getting healthy for NYG)
Week 13 = at NYJ
Week 14 = BYE
Week 15 = vs. WSH
Week 16 = vs. NYG
Week 17 = at WSH
4) Packers-DST
Nice for Week 10 if you get them with Geno Smith. Avoid/neutral if Russell Wilson is back. The Packers have thwarted Kyler-Mahomes in back-to-back weeks.
-------------------
 -- Sleeper/lesser-name IDPs whose box scores or live watch caught my attention --
1) LB T.J. Edwards, PHI
Back-to-back 12+ tackle games as the 'man in the middle' here…12.5 tackles per game the past two weeks with 1.0 TFLs per game in that span.
2) LB Josh Bynes, BAL
11 tackles this week…7.7 tackles per game the past 3 weeks with 1.3 TFLs per game. He's the Ravens man in the middle now, this should be consistently solid IDP numbers.
3) CB Troy Hill, CLE
7 tackles, 2 sacks Week 9…5.5 tackles, 0.5 sacks out of a corner the past three weeks. Solid players putting up nice IDP numbers for a corner.
4) SAF Ashtyn Davis, NYJ
Two 10+ tackle games in his last 3 games…10-3-11 for tackles the last 3 weeks. As the Jets collapse on defense there's plenty of tackle opportunities, and with Marcus Maye down…things keep looking better for Davis.
5) OLB Jonathan Cooper, DEN
One of the hopeful shoe-fillers for Von Miller's spot…2 sacks in a game vs. the best O-Line in the game right now. Not a bad starting debut.
6) SAF Rudy Ford, JAX
Urban seems smitten with Ford, using him almost like a CB/SAF hybrid. 7 tackles and 3 PDs this week. 6.0 tackles per game the past two weeks as his paying time rises.
Outro: Did you lose this week? Hey, at least you're not this guy (be prepared to literally laugh out loud at the final minute, so close the door at your office if needed)…  https://youtu.be/l3PRfAI-yK4
‍