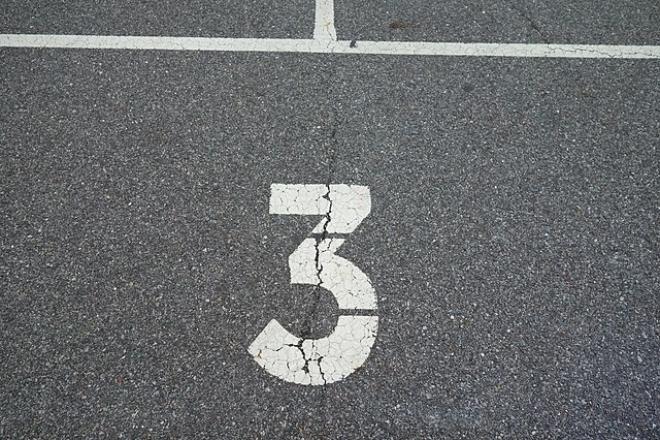 R.C. Fischer
FFM
25 October 2021
2021 Fantasy Three Things/Five Players from Sunday's Games: Week 7
There's still more than a few games out there to be settled based on the activities/outcomes of MNF, because of the bye weeks scoring is down so most games are close…but it's looking like a decent survival week across the FFM universe. About a 62% win-rate with +/-5% depending upon various things tonight.
I see most people's Week 7 in one of two buckets…
1) Patrick Mahomes owners mostly lost or are losing and need their player X tonight to have a 2-TD game or something well-above average to pull a win out.
2) Non-Mahomes people mostly snuck out alive, on average, from the heavy bye week…wins booked, barring something shocking from player X their opponent has going tonight.
You often live by the Mahomes…this week, some of us died by Mahomes. A few overcame it, but mostly because the elite QB rules in Fantasy…as we perpetually undervalue that and don't carry a decent 2nd QB (or any at all) for an emergency at the critical position. Mahomes had a dud…and that left no room for error anywhere else.
What happened to Mahomes/the Chiefs? We'll get into that early this week with the game recap. Mahomes plays 15+ games a year, has 0-1-2 of these a year. The strong trend, obviously, is he doesn't have games like this, so I'm not worried – but something is wrong with KC/the offense, for sure…but Mahomes is still Mahomes.
The most likely record for any FFM-based team is (5-2)/(4-3) right now, about an equal split trending between them. Regardless of record, the strongest two trends are: (#2) your team is the highest scorer, or top 3 in the league, and (#1) your team has the most points allowed/faced in the league, by a mile, or top 3 worst points allowed.
Many have the scoring of a (5-2) or better team, with the points allowed dragging you down to 2-3-4 wins in too many cases. I can't even offer a theory on why this is happening disproportionately to so many teams – but our job is to score points and have the best bench in FF, that we have some control over…can't control the schedule.
Winning record teams = keep on trucking…buy low/sell high, take advantage of the panicked teams (losing records and/or 2-3 game losing streak teams…or 'just lost' teams).
3-win teams/around .500 teams with injuries piling up and/or high scoring with bad schedules = your job is to keep the boat afloat. Bail water. Try and stay close to .500 over the next 1-3 weeks. You're too injured to think about division titles or all the players you WERE gonna draft instead of the MASH unit you have now – you have to take some blows right now but find a way to win a game in the next week or two to buy time…to stay close to .500, allow your players to heal up while you work waiver magic and look at trades. Don't quit. Don't shove all your chips all-in yet. You might take some losses waiting for that pair of aces to be dealt to you to make your big move…with no guarantee that a big pair is coming, but you stay around as long as you can trying to get to it. You're probably only a game out of the playoffs today…and we still have 6-7-8 weeks to go. Plenty of time. It's going to be a grind…it's going to be a game of competition and wits, not a multi-week cruise. It's a game…play the game…you aren't always in 1st-place in every game you play.
2-win teams that are two games…even 3-games out of the playoffs. Why quit now? You can cry about your luck all day today, but then it's back to work for waivers and trades. Teams in a daunting spot…you win next week, even by pure Week 7-like Mahomes-luck (happening to your opponent) – then you're probably within 1-2 games of the wild card playoffs in your league from there…with 5-6-7 weeks to go. Plenty of time. We're all overdue a schedule break and injury to your opponent type break. You can catch up from 2-3 games out of the playoffs still today – it was the story of many 2020 FFM seasons with a bad rash of injuries.
This is a game…play the game. The game is still in play. You don't quit the moment you're on the ropes…or you'd quit every game, because you rarely lead wire-to-wire.
If you're on a losing streak…how do you 'get back into it/stay alive?'…or if you're riding high on a winning streak -- how do you close strong to 'win the division?'
What do any of us in this Fantasy competition do this pivotal midseason week?
YOU
KEEP
GOING/GRINDING
  ===== THREE PLAYERS…  =====
*Reactions to the week that was, subject to change when I rewatch the tape throughout the week.
DEN-CLE
 -- Three years of howling in the wind in the preseason about D'Ernest Johnson (22-146-1, 2-22-0/2)…and, finally, R.C. is always right…eventually. Don't write off Josh Adams yet!!
I love the way the football world works…
Mon-Tue-Wed-Thu pregame: Analysts (and thus fans) bemoaning that the Browns should trade for Marlon Mack or some RB, and the season is in peril, and maybe Demetric Felton can play more RB. And D'Ernest Johnson is a joke…who is that guy?
Fri-Sat-Sun: Man, D'Ernest Johnson is awesome…the Browns should trade Kareem Hunt and make room, and the 31 other NFL teams should trade for D'Ernest.
There's nothing like a 100+ yard rushing game on live cable television to light up a new star of the moment. As soon as Chubb returns, D'Ernest goes back into hiding…which is a shame.
 -- The price went up on Javonte Williams (4-20-0, 6-32-1/7) acquisitions with his late catch-and-run TD. Had he fallen short of a score, he would be a radical buy low this week…but he got a TD, to go with 6 catches, so now the buy low got more expensive. Still, no signs of Denver moving into full-time Javonte…as Vic Fangio's sand dial is about to run out of sand.
 -- I suspect Case Keenum (21-33 for 199 yards, 1 TD/0 INT) will be the starting QB for the Browns for Week 8…and maybe beyond, off the Baker injury. If I'm Baker, in a contract year, I don't want to put out bad tape. I could do the surgery, miss the rest of the season, let the team fall short and they can dream 'what if Baker were here?'
The media will begin this week with: Hey, the Browns won with Keenum, and he doesn't look any worse than Baker. Who needs Baker? If I were Baker, I let the fans and analysts see how not-Baker Keenum is by getting his needed surgery and missing some/all of the rest of the season.
If Baker goes out…this offense takes a step back even lower in the passing game for FF (was already nothing), but gets a boost in RB touches (ground and air) as they try and hide behind the strength of this team, properly so.
CIN-BAL
 -- Lamar Jackson (15-31 for 257 yards, 1 TD/0 INT, 12-88-0) has fully been exposed as 'lacking' as a passer. Just/exactly 1 passing TD in a game in eight of his last 9 games (incl. playoffs)…6 TDs/7 INTs in those 9 games. He's just not good enough in 6pts per pass TD leagues. Plausible/OK for 4pts.
 -- No more bad talk about Ja'Marr Chase (8-201-1/10)…because he makes a fortunate play every week. You ride it as long as you can. I'll jack his projections up from here if every week he's going to have some unusual/fortuitous long play TD.   
 -- I wasn't the only person in the FF-world to mention C.J. Uzomah (3-91-2/3) as a legit option for FF Week 7, I was just the only one to rank him as highly as we did. I mention that to pat myself on the back…but also to note that this is a Ravens 'issues' (bad against the TE). Week 8…Tyler Conklin in that spot.
WSH-GB
 -- There was a spark of it last week and it heated up a little more this week…Allen Lazard (5-60-1/60 becoming a red zone look for Aaron Rodgers. It's long overdue. Lazard is back in the Flex conversation.
 -- Antonio Gibson (14-51-0, 2-5-0/2) looks fine. Not a great Fantasy tally, but it's no issue with him or his shin. Had goal line shots that didn't hit…and had a long TD run up the middle but stumbled over his own feet and went down through the line or a possible 50+ yarder was on tap.
 -- Landon Collins (7 tackles, 1 TFL) was moved to linebacker, which is a bump for those who can use him as a DB. Also, when Collins was out last year, Kamren Curl (6 tackles) took off a DB1 for IDP at safety.
ATL-MIA
 -- Ahhh, yes…so nice to see Cordarrelle Patterson (14-60-1, 2-1-0/5) as the full-scale lead RB for the Falcons. No brainer RB1 now with upside.
Miami was doubling him part of the time in this game when he spread out.
 -- I don't know what was better to see? Seeing CPatt as a real lead RB now, or Kyle Pitts (7-163-0/8) becoming the main throw for Matt Ryan (covered or not).
Pitts has now leapt from 'should I start him?' to 'Solid starter' to 'Is he the best TE to own in Fantasy going forward…even over Kelce?'. Things happen fast in Fantasy. And watching Pitts closely every week…Pitts still hasn't fully broken out yet…there is more for him to give. He's not running any more interesting plays…just gaining confidence in himself, and from Ryan right now.
 -- Decent output game for Tua (32-40 for 291 yards, 4 TDs/2 INTs)…it should have bumped his NFL trade value, because he is getting moved soon and Deshaun Watson is getting acquired…unless Carolina swoops in this week, and that is a risk after what happened in the Carolina game (more on that in a moment).
NYJ-NE
 -- Where was this when I needed it last week? Rhamondre Stevenson inactive, last second…and then Brandon Bolden (2-0-0, 6-79-1/7)! I got a freaking '1' with Bolden last week…and then he throws down 20 PPR here.
You can't trust Belichick on RBs except for Damien Harris (14-106-2, 2-7-0/2).
J.J. Taylor (9-21-2, 1-5-0/1) was more the garbage time guy here.
 -- Mac Jones (24-36 for 307 yards, 2 TDs/0 INT) booked a 300+ yards passing this week. The Jets lost C.J. Mosley before the game…and I think they lost Quincy Williams (1 tackle) in the game, and the whole thing fell apart from the opening whistle.
 -- Zach Wilson (6-10 for 51 yards, 0 TD/0 INT) got hurt and may be out for a few weeks, we'll see. Mike White (20-32 for 2020 yards, 1 TDs/2 INT) is not terrible but makes no difference for this suddenly no-energy/dying Jets team.
CAR-NYG
  -- Sam Darnold (16-25 for 111 yards, 0 TDs/1 INT) was benched for being awful at football…finally. It really marks the end of his career, effectively. A career that never was. A career that needs to end, but it won't…not yet. Game commentator Mark Schlereth captured the mainstream in his comment a few minutes after the Darnold benching, proudly belching (something to the effect of)…"This isn't a commentary on Darnold or a loss of faith in him. They'll let him know he's still their guy."
Umm, no. This is the final dagger in an awful career with a million media enablers…led by Colin Cowherd who should do a one hour on air apology for his scouting and constant defense of Darnold. Everyone makes scouting mistakes, but this has been a 4+ year mistake.
I suspect Darnold will start Week 8, because they have no other choice…and it's vs. the Jets. It's now possible Carolina goes all-in on Deshaun Watson this week…I'm not joking there. However, Watson needs to approve Carolina as a landing spot.
This game was a turning point in the Carolina QB room…the end of the faith in Darnold (that was waning/lost prior), and then they are sitting out there with a chance to get Deshaun Watson. Owner David Tepper will be much more apt to pay the hefty price after watching this disaster.
Don't rule out Carolina trading for Jalen Hurts or Nick Foles this week either…as a long shot prediction.
 -- Not only did Sam Darnold die here, so did Chuba Hubbard (12-28-0, 4-28-0/5). He was so ineffective that Royce Freeman (3-18-0, 1-1-0/2) was getting more snaps than usual. If Christian McCaffrey isn't back soon…Carolina might look at that Marlon Mack trade.
 -- All the real Giants weapons were out, so you'd think Darius Slayton (5-63-0/9) or Evan Engram (6-44-0/8) would step into a prominent role…nope, Dante Pettis (5-39-1/5) was the real go-to/playmaker as this game went on. But none of it matters when any of the real weapons get back in…and NYG might have 1-2-3 or all 4 of them for Week 8.
KC-TEN
 -- Every game each week of this season it feels like the Chiefs offense looks more sickening…and Patrick Mahomes (20-35 for 206 yards, 0 TDs/1 INT) is being drug down into mud with this Andy Reid and Eric Bieniemy's orchestrated disaster. Mahomes usually overcomes it all, but not this game – against one of the worst rated pass defenses in the NFL this year.
Mahomes will be fine enough…but KC is not going to be OK. I'm not sure the Chiefs make the playoffs now. Weak RBs. Not weapons for anyone to worry about outside of Kelce-Hill…a disservice to Mahomes for three years now.
 -- Darrynton Evans (2-7-0, 2-11-0/2) is back from IR…and is the proper Derrick Henry handcuff, FYI. He'll be nowhere as good, but he'll be the lead guy.
 -- As I was saying about Nick Bolton (15 tackles, 4 TFLs)… Amazing per snap numbers coming in, trending an LB1 and we had him LB #6 this week because of it, and now he may have fully arrived.   
DET-LAR
 -- I thought, based on the tape from last week, that Kalif Raymond (6-115-0/8) was becoming the Goff-force-it-to, de facto #1 WR look…and so it was here. And so it shall remain…because the Lions have NOTHING else at WR.
Amon-Ra St. Brown? No catches on this game.
 -- Tyler Higbee (5-46-0/8) got a season-high 8 targets here. He's a solid option in the offense…he's got a chance to be a middle of the pack or back-end TE1 throughout the season.
 -- Jalen Ramsey (6 tackles, 1 TFL) played a terrific game…again, he's not a shutdown corner anymore, because he no longer plays that position. He's a joker/a line up all over and more linebacker than anything else. He should be under consideration for the Defensive Player of the Year. He's averaging 5.8 tackles, 0.8 PDs per game the past five games.
PHI-LV
 -- Foster Moreau (6-60-1/6) started in place of Darren Waller and had a better output game than Waller has had since Week 2. Moreau is a good/solid TE but disappears once Waller is back.
 -- Miles Sanders (6-30-0, 1-0-0/1) went off on a cart with an ankle injury…Kenneth Gainwell (5-20-0, 4-41-1/8) will likely be the talk of the waiver week…
 -- Of course, Josh Jacobs (6-29-1, 3-39-0/3) got hurt because every NFL RB gets hurt every other week now (except Derrick Henry)…so, Kenyan Drake (14-69-1, 3-10-0/3) will be a big discussion as well…depending upon how bad the Jacobs injury is.
HOU-ARI
 -- David Johnson (7-25-0, 5-27-0/6) was the leading rusher and receiver for his team, but it didn't mean much as the Texans have no O-Line and everyone looks like they've quit on the brilliant David Culley.
 -- Zach Ertz (3-66-1/4) got a nice catch-and-run TD pass in this one…other than that it looked a bit clunky. It looked no different than what Maxx Williams was doing…which was fringe TE1 work on catch volume.
 -- OK, no more wishing on Rondale Moore (2-17-0/3) for the time being. After a good round of a variety of touches the past couple of weeks…Moore was pretty insignificant here. He's a bit player who will have spike moments…but good luck guessing when they'll be.
CHI-TB
 -- I had all the natural fears of running Khalil Herbert (18-100-0, 5-33-0/5) into the Bucs defense…and Herbert responded with a 100-yard rushing game…albeit, in a blowout a lot of junk time – but it counts. Herbert isn't going away when David Montgomery returns. The door got opened by injury and COVID and Herbert kicked down that door.
Damien Williams (3-5-0, 1-3-0/1) is the big loser here.
 -- So much for the improved Bears defense…embarrassed easily by Tom Brady (20-36 for 211 yards, 4 TDs/0 INTs)…38 points allowed, no picks, no sacks, and 1 QB hit. Last week, they made Aaron Rodgers struggle a bit but not Brady here…which likely speaks to the minor issues happening in Green Bay on offense. Brady likes to run-it-up on weaker teams (or any teams) – great for FF purposes.
 -- On the other side of the field, Justin Fields (22-32 for 184 yards, 0 TDs/3 INTs) is starting to embarrass himself. It's not just the picks…it's the nothing otherwise he's giving you. With Zach Wilson's current train wreck in New York, at least you see flashes of brilliance every so often. With Fields, we get nothing to hang our hats on for the future…we get him sitting on the bench staring aimlessly without a care in the world.
 IND-SF
 -- Elijah Mitchell (18-107-1) came out on fire in this game, and it looked like he might run for 200+ yards on that rain soaked field…but then the 49ers started getting cute and arrogant, like their coach, and they got away from their run game…and tried to open up more, which led to trouble with ball security and drops and then the next thing you know the 49ers are getting blown out.
All that aside, Mitchell is the #1 lead RB and not Hasty-Sermon or your Jeff Wilson fantasies are going to change that…because Mitchell is really solid as the lead back. A buy low list guy we've had for the past few weeks…the price is rising.
 -- Michael Pittman (4-105-1/4) was a star in this game…big catch after big catch in the mild rain or pouring rain. We've been pushing this Pittman-as-a-star notion for the past few weeks, but you got to see it under harsh conditions here. Pittman is a WR1.5 with WR1 upside as Carson Wentz's #1 guy.
 -- Deebo Samuel (7-100-1/11) is Jimmy G's #1 guy, but I don't know how much longer JG will be starting for the 49ers. Might be over as soon as Trey Lance is physically ready – the change is coming one way or the other. The 49ers have lost four in a row and at CHI next week before Weeks 9-10 with ARI and LAR, which is the season for the 49ers…they either climb back into the race or die off.
I'm thinking Shanahan would love to have Lance vs. CHI as a tune up leading into the ARI-LAR stretch. I think that's what will happen, but we don't know how healthy Lance is/will be…and Kyle Shanahan is so arrogant/confident in his majestic 'plans' that he may keep JG in just to show the fans and media that they don't control him.
These coaches are mental, so don't rule out anything. There are multiple coaches who've insisted Sam Darnold and Tue Tagovailoa are their franchise saviors. Anything is possible with NFL head coaches…and you'd think they recognize the issues before all of us, but 'nope'.
Deebo with JG is sweet. Deebo with Lance is a potential FF problem, I think.
BYE Team notes…
BUF: I keep seeing all these reports that Dawson Knox might be back Week 8, or possibly Week 9. I think he'll miss 4-6+ weeks, which would put him back somewhere in the Week 10-12 range. Tommy Sweeney would scoop up some of that Knox action.
DAL: Michael Gallup returning soon, but I don't think it affects Dalton Schultz much at all…it more spreads things around for the WRs.
MIN: Read more detail in our Week 6 game report, but as a reminder: With Dalvin Cook back/playing, then Kirk Cousins output spikes…as does K.J. Osborn at WR, a possible FLEX option for some.
PIT: The PIT-DST faces Keenum-Fields-Goff the next three weeks.
LAC: For the offensive output ahead, a good setup…eight of their next 11 games in a dome.
JAX: Trevor Lawrence is averaging 295.0 passing yards per game the past two games, and he gets a bottom tier pass defense Week 8 at Seattle.
  ===== FIVE PLAYERS…  =====
*** FIVE WAIVER PLAYERS TO TRUST***
*Looking at players owned less than 50% on average in leagues across the whole FF-landscape. Your league, obviously, may be different/deeper.
**Adding a school grade to show my interest level (A-F)…and I don't mean that a D-F grade is 'bad'/just showing how pressing/important to me, your situation may differ due to injury, etc..
***FAAB % mentioned at any time below is based on a 17-20 man roster league. And it's hard to predict the right bid % because every league, situation, and lineup needs are so different. So, doing the best I can to 'project' (i.e. 'guess') what they will be based on early chatter.
1) RB Kenneth Gainwell (Grade C/C- possible D) *Again, note…not a grade on talent…just how important/urgent/great the waiver move is in context.
The grade/excitement level of this all depends upon the extent of Miles Sanders injury. Miss a week, Gainwell fills in with Boston Scott and it's C-level move. But if Sanders is going to be gone for multiple weeks or more…then we got a coveted B+ or better RB situation here.
Gainwell should take over the lead role if Sanders is down and out, but Boston Scott looms…thus not a for-sure 'A' move on really bad Sanders news.
*Early reports are 'low ankle sprain'…maybe misses a week, two max. But not ruled out completely from returning this week.
**Late Add: WR Allen Lazard (Grade C-) 
For one week if Davante Adams misses TNF with COVID. He is the Davante handcuff. 
2) QB Kirk Cousins, MIN (Grade C-)
If you have a bye week issue coming up in the next few weeks, and you play in a QB-favorable scoring league…Cousins has been great this season, in games where Dalvin Cook has played in full/been fully healthy.
3) WR Marquez Callaway, NO (Grade: D+)
We'll have to see how he does MNF, to see how it changes things – but Callaway has a stretch of sweet matchups. Weeks 7-11: SEA-TB-ATL-TEN-PHI
4) WR Kadarius Toney, NYG (Grade D+)
I would have him at the top of the list if I knew that he was fully healthy for Week 8, but we don't know if he'll be back Week 8…or 9…or 10. You want in on him when he's healthy, as we've gone overboard talking about the last few weeks.
5) RB Kenyan Drake, LV (Grade D+)
Only on this list because Josh Jacobs left Week 7 with an injury…and we have no idea the severity. Las Vegas has a BYE Week 8, so it would have to be a pretty rough injury for Drake to matter. And I believe the new coaching staff would go Drake heavy way over Peyton Barber.
6) PK Graham Gano, NYG (Grade D)
Two or more FGs made in a game in five of his last 6 games…and their offense is about to get weapons back from injury over the next week or two. His BYE is Week 10, FYI.
7) WR Kalif Raymond, DET (Grade D)
Goff's #1 WR because he has no other choice.
*RB Rashaad Penny, SEA
Depends upon MNF, but if you have a weak BYE week hold you can still pick up Penny today and see what happens tonight.
IF…Collins is out, and Penny is given the main role – it's his best, last chance to impress the world…and if it happens on MNF, then he'll be the talk of Tuesday waivers.
-----------------------------------------------
***FIVE WAIVER PLAYERS TO DISTRUST***
1) RB Brandon Bolden & J.J. Taylor, NE
Never trust Belichick and RBs (except Damien Harris). Everyone rushed into Rhamondre Stevenson…and then he was a surprise inactive, and then Bolden has a big game after a near zero the week prior…and then Taylor came off the bench to mop up with two TDs. Some of this was pushed by the Jets defensive limitations/injuries. Next week, could be LeGarrette Blount leading the backfield. Be careful relying on the past for the current here.
2) TE Robert Tonyan, GB
Finally had a game with over 10 yards receiving…and even scored a TD! I say 'blip' and not re-emerging.
3) WR Dante Pettis + Darius Slayton, NYG
When any one or more of Shepard-Golladay or Toney returns…all these other WR guys are effectively done. Pettis looks good though, he's a talent…soon to be buried.
4) TE Foster Moreau, LV
A decent Waller fill-in but you have to assume Waller back in two weeks just fine (BYE Week 8).
5) Just 4 slots…
------------------------------
***FIVE BUY LOW PLAYERS***
*NOT 'Buy at any price'…it's Buy LOW. Try to find a deal. If none to be had, walk away. It's also NOT…go immediately ask the owner 'What do you want for ____', don't telegraph your desires.*
1) WR Mike Williams, LAC (trying to buy as a solid WR1.5-2.0, not a WR1)
A down week (hurt) Week 6…then a BYE Week 7 helps all the non-believers non-believe a little more…a lot more. You want to take advantage of a fading team that has Big Mike…and you have to believe they secretly believe he's going to fall off like he always does. Don't fall for any of their nonsense on how much they like him, assume the worst…and if they really do love him, then you're not making a deal. This is a BUY LOW not BUY NOW at any price. The bargain window is open…he's a top 5-8 WR for FF this season, I believe.
2) TE Dalton Schultz, DAL (trying to buy as fringe/common back-end TE1)
The disrespected TE has had a BYE week to sink in a little more disrespect. I see a bunch of chatter on how Michael Gallup is going to come back and magically render Schultz useless. Play on their fears, their ignorance…if you need a TE.
3) QB Justin Herbert, LAC (Trying to buy as a back-end QB1)
People were predisposed to worry about Herbert going into this season, and now a horrible Week 6 followed by a BYE Week 7 may have re-stoked those fears and chopped the price some…if you're a team failing at QB and want to shove all the chips in (in a 6pts per pass TD league) – this is the all-in QB play…this, and the guy at #5 here…but #5 is much more expensive.
4) WR Tee Higgins, CIN (Buy as a WR2-2.5)
Missed a couple games a few weeks ago then returned the last 3 weeks with no smashing efforts…no 100+ yard games or TDs. It's all about Ja'Marr Chase…so Tee is being disrespected and ignored now, even though he's still Burrow's #1 look (15 targets Week 7). He's really fading in the marketplace, so he's a steal away only…just to take a look at some great WR depth instantly for you with a WR1 upside in PPR. Ja'Marr's presence and attention now should help Tee not hurt.
5) Patrick Mahomes, KC (Buy as a not-top QB1)
He only goes on sale a rare few times, and people are spitting mad at his Week 7…I'm hearing 'he's been figured out' and 'Andy Reid sucks/is killing him'. Whatever they want to believe, they'll believe it. You're trying to steal from a pouty owner who just lost due to Mahomes (don't bother with the ones who won this week despite Mahomes…we need the mentally frustrated at Mahomes). We're looking to take advantage of the forlorn, if you want in on a big move for Mahomes.
6) WR Kadarius Toney, NYG (Dynasty Alert…maybe buy this week, maybe wait a bit longer)
If Toney is not practicing early this week…it's going to push him a little further 'outta sight, outta mind'. If this is a guy you want to sit on in Dynasty for 2022+…or just, maybe, two weeks from now. We're getting close to the price dipping as much as it can right now.
7) WR Rondale Moore, ARI (Dynasty alert…he's falling to a forgettable WR2-3 in Dynasty)
The bottom is falling out of this one. People are now starting to see him as some random little bit player WR…like Elijah Moore…or like Jalen Reagor from last year (1st-rounder, who was hot for a minute then died off). When current owners lose the rookie lust, they'll equate him to a future Jamison Crowder or similar comp, and they'll be willing to part with him for some temp hot thing you might have that they currently lust over.
You're buying him under the assumption the current owner is all but starting to write him off as a near-Andy Isabella 2.0. You don't want this for redraft/right now because it's not working (unless a deep roster league and you want to squat on him cheap)…this is for investing in the future in Dynasty.  
-------------------------
***FIVE SELL HIGH PLAYERS***
*NOT 'Sell at any price'…it's sell HIGH/sell good. Try to find someone in love with your player or seen as a neat value thrown into a multiplayer deal. If no one respects the player/buys right…then walkaway.*
1) WR Ja'Marr Chase, CIN
The single greatest WR of our lifetimes…
Scored a long TD off a short pass, tackled gently, swung around a near 360, but didn't have his knee touch as someone else came and tried to knock him off his feet (without using arms to grab him) that kinda helped stabilized him out of his loop he was blindly going into and then his 360 was completed headed in the right direction as all these defenders watched and Chase was gone.
I never watch Chase on tape in 2021 and think…wow, that's great WR work. I always watch him with these TDs thinking…why doesn't my WR get some constant breaks like this?
Chase is on a major roll. He's being discussed as the greatest WR ever. His output is terrific…I'm not dismissing that. All I'm saying is: (a) he's not the greatest WR ever, not even close…but he's totally fine for FF right now, but (b) if he's being pushed as the greatest ever…imagine what you could sell him for? When some of his luck runs out…when he goes a few games without a TDs when teams start doubling him more…the hysteria will calm down.
This is me attempting to sell hysteria for the most hysteria I can. Make it count with a massive haul in exchange if you enter this portal.
2) TE Zach Ertz, ARI
Nice TD pass/catch. He's going to be fine enough, but there are a million options on Arizona that Kyler goes to and millions of options at TE who might score a TD in a given week for Fantasy. Ertz scores a TD, and everyone goes – What a trade! C.J. Uzomah scores two TDs and everyone goes…well, you know that won't hold up.
Ertz has momentum and heat because of 'a real live NFL trade' and 'used to be a star'. He looks like a million other slow but capable TEs out there, as he has for two years now…on an offense that has a bunch of other options and doesn't feature the TE.
2) WR Deebo Samuel, SF
You don't have to sell off this hot scoring player. You really don't. I'm just noting, again, that if/when the move goes to Trey Lance this gets all jumbled up from the Deebo-JG connection and he's going to lose steam/trade value. Had Lance not gotten hurt, he would have likely started his era against Indy on SNF. Another loss by Jimmy G., and we're still close to Lance-time.
I'm only exploring SELL HIGH options here to cash out on…not trade at all costs to time the market perfectly before he has a non-TD game.
3) QB Lamar Jackson, BAL
One huge game (Week 6) and a bunch of OK QB1 performances all season. If you are in 6pts per pass TD leagues, Lamar + item of need for trade partner could = a bigger time 6pts per pass TD QB you are chasing. Lamar has a name bigger than his output and a recent enough huge game to prop up his latest numbers.
4) RB Chase Edmonds, ARI
Heavier workload Week 7, as I predicted…but still nothing great for FF done with it. In the eternal 'my RBs are killing me' chase…Edmonds is (a) a team's starting RB and (b) just took a bigger workload for people to gawk at. He seems like a starting RB on a cool offense ready to pop.
…when he's really a starting RB who never gets a chance to be the real lead, except in a 20+ point mercy killing and is always stuffed in goal-to-go situations with sporadic chances for a score…to then watch James Conner come in and finish the job/steal the FF gold. And the team is never losing, so they don't need a hurry up offense with a bunch of dump passes to the RB.
Solid for the NFL, crap for FF in his situation. But many see the touch count from Week 7 and it reignites their belief they're acquiring a lead back with upside.
5) RB Chuba Hubbard, CAR
This offense is so bad that it can't function or block without CMC back…and when CMC comes back, Chuba is a ghost. His only value is 'handcuff'. If CMC were announced gone for the year, Chuba would be a lead back operating as an RB2.5…limited TD opps, problematic hands in the passing game, a bad O-Line to try and grind 50+ yards rushing out of.
His value time remaining is ticking down fast.
------------------------------
***FIVE DEEP SLEEPER WAIVER PICKUPS***
*Total flyer/lowly owned or not-owned players
1) TE Tyler Conklin, MIN
The next three weeks for Conklin…
Week 8 v. DAL (dome) = our rated #12 worst defense against the TE
Week 9 at BAL = our #1 worst defense against the TE (and CJU just dropped 2 TDs on them last week)
Week 10 at LAC (dome) = our #2 worst defense against the TE
2) TE Tommy Sweeney, BUF
Could pick up 50-80% of the Dawson Knox activity/TD threats while Knox is out (unless BUF makes a trade).
3) QB Daniel Jones, NYG
If Jones gets Barkley back…it's a full grade bump in his skill/output, but then if he gets KG-Toney-Shepard back together with that – this becomes, suddenly, one of the most interesting offensive weaponry groups in the NFL. If you need a 2nd QB for a BYE week ahead, and Jones has some/all those weapons back…
4) QB Trey Lance, SF
Four losses in a row for SF…I'm guessing Lance will be named starter within 1-3 days or 1-3 weeks. He will be a nice 4pts per pass TD QB with upside.
5) WR K.J. Osborn, MIN
He's putting up better numbers, when the offense has Dalvin Cook helping push the pass game, then many 'name' WRs are putting up (ditto Kick Cousins among QBs when Cook is plying) – like solid WR2 numbers (with Cook healthy/in full playing). This is a BYE week option most will ignore.
6) RB Joshua Kelley, LAC
Fishing for the next RB starter to get hurt, and the backup suddenly rises to power as the hot waiver wire guy of the week/sudden RB1 threat…Kelley could be that guy if Ekeler goes down.
7) RB Darrynton Evans, TEN
Back off of IR Week 7 and the most likely Derrick Henry handcuff play.
8) WR Jamal Agnew, JAX
Putting up useful numbers the past two weeks. His role is growing. Approaching a WR3 PPR status with big play upside.
---------------------------------
 -- FIVE…IT'S OK TO QUIT THEM PLAYERS (for REDRAFT) --
1) WR Josh Gordon, KC
Ha.
Ha. Ha.
Ha. Ha. Ha. Ha. Ha. Ha. Ha. Ha. Ha.
How many times will you fall for this…hope? Maybe, just maybe he's got it all back together!
2) RB Jeff Wilson, SF
Elijah Mitchell is the lead back…not Trey Sermon…not Marlon Mack in a trade…not Roger Craig…and not Jeff Wilson. Where did this information start at that Jeff Wilson was somehow the elite SF RB we've all been hoping and waiting for? He probably won't be back to practice-worthy for a few weeks and not game ready for more weeks after. Let it go already.  
3) RB Ty'Son Williams, BAL
I'll hold in some Dynasty and deeper roster redraft, but in regular redraft…John Harbaugh is content to lose with his ancient RBs. Content to be a jerk that ruined my perfect Ty'Son 2021 fantasy.
4) RB David Johnson, HOU
I'm never mentioning it again. Time for a proper burial ceremony. https://youtu.be/ojEAU1Pw9S0
5) WR Rondale Moore, ARI
I'm still a huge fan, but this situation is not working right now…the Andy Isabella vibes are starting to happen for 2021. For redraft, regular-sized roster league…you are free to pursue other things with the roster spot.
Rondale might have a spike week coming, but then it's probably back to his 40-50% snap counts and 3-6 touches, hoping he breaks one. If there's other pressing needs you might have vs. clogging up a roster spot here…if so, fare thee well. The Disney ending here isn't in view.
--------------------------------
***STREAMING DSTs OFF WAIVER(?) OPTIONS***--
1) Steelers-DST
Sweet stretch ahead…
Week 8 = at CLE with Case Keenum
Week 9 = vs. CHI
Week 10 = vs. DET
…then you ditch them for the rest of the season.
2) Cowboys-DST
Useful Weeks 9-10 DEN and ATL. But the real win is down the road, for those wanting to sit on it for a while…
If Dallas stays healthy, gets Demarcus Lawrence back and finds one more cornerback it's a top 10 NFL defense. And then…
Week 13 = at Winston
Week 14 = at Heinicke
Week 15 = at NYG (we'll see if anyone is healthy then…)
Week 16 = v. Heinicke
3) Chargers-DST
Where I want LAC is Weeks 8-17 for using a good amount but really more for pairing with ARI-DST because that's the #1 most-owned DST for FFMers (along with BUF-DST), if you need/want an ARI pairing.
Week 8 = NE
Week 9 = at PHI (ARI-DST at SF)
Week 10 = MIN (ARI-DST v. CAR here, to avoid LAC)
Week 11 = PIT
Week 12 = at DEN
Week 13 = at CIN (ARI-DST at CHI as an option)
Week 14 = NYG
Week 15 = KC (ARI-DST at DET, to avoid LAC here)
Week 16 = at HOU
Week 17 = DEN
You can run the table the rest of the season with LAC + ARI, if they are as good as I believe they are (but that's still fluid…we need Kenneth Murray back to aid the cause fully).
ARI + LAC means you get one of these DST vs. Mac J., Jimmy G. Darnold, Ben, Teddy, Fields, Dan Jones, Goff, Mills/Tyrod, Teddy, the rest of the way.
4) Bengals-DST
The last time you can use them for a while…at NYJ Week 8, with an already good matchup made better possibly facing Mike White?
5) Eagles-DST
Desperation flyer here…at DET Week 8, but note Week's 10-13…
Week 10 = at DEN
Week 11 = vs. NO
Week 12 = at NYG (which may not be good depending upon the injured getting healthy for NYG)
Week 13 = at NYJ
-------------------
 -- Sleeper/lesser-name IDPs whose box scores or live watch caught my attention --
1) LB Nick Bolton, KC
My new favorite IDP…
We discussed him last week, but now the world is seeing it: 15 tackles, 4 TFLs Week 7…10.0 tackles, 1.75 TFLs per game the past 3 weeks, and he hasn't been playing but 70-80% of the snaps in games. This rocket ship is taking off.
2) SAF Kameron Curl, WSH
6.3 tackles per game the past five games. I like him better for IDP output with Landon Collins not at safety, and Collins was just moved to LB this past week. Curl was a top 10 DB down the stretch last year with Collins on IR.
3) DB Elijah Molden, TEN
Started the past two games and has averaged 8.5 tackles per game in those two starts. One of the best rookie defenders in football now getting the playing time. He's the better Tyrann Mathieu.
4) CB Anthony Averett, BAL
6.7 tackles, 1.25 PDs per game the past three weeks. He's coming into his own. Looks very good in coverage but tends to get picked on with Marlon Humphrey on the other side…and that's good for IDP purposes.  
5) LB Rashan Gary, GB
5.5 tackles, 0.75 sacks per game the past 4 games…as he wakes up going into a contract year. Hey, why not ride it if it means something to your IDP needs?
6) CB Jerry Jacobs, DET
The Lions love the hardworking UDFA rookie CB, who has been forced to start due to mass injuries. 6.5 tackles, 1.0 PDs per game the last two games as a starter…and he will get picked on a lot, and we love that for IDP.
Outtro: You keep grinding in Fantasy. It's never over, no matter how bad it seems right now. https://youtu.be/I9ihIfoWl3Q
Or not.
‍