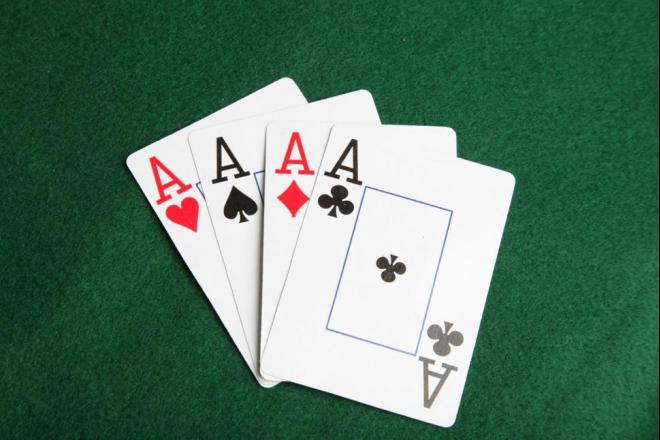 R.C. Fischer
FFM
15 June 2022
‍
The FFM Analysts Debate/Discuss the 2022 NFL Season Projections (Part 3)
A couple of weeks ago, we ran a series (Faux 1.0) where our analysts ran their 2022 season projections for wins-losses and projecting through the playoffs. They then took that information and pitched their Top 3 over-under win total bets, using a fictitious $1,000 to wager. Now, to wrap up this series, the analysts were engaged in a chat format debate/questions on their 2022 projected season results and top over-under bets – and we will be publishing the chat over the course of this week in a daily series, publishing a section at a time (in order).
This chat was designed to detail more on the group's top predictions and/or most controversial projections. Sometimes the group is in agreement, but there's always room for firework debates on the right topic (and we had a few).
We hope you enjoy this peek behind the curtain as the FFM analyst's weigh in on their early predictions and projections for 2022. Analysts = RC, Ross Jacobs, Xavier Cromartie, and Chris Bilello (limited due to travel when we had this ongoing chat). 
*Forgive any typos, shorthand-grammar…it's an informal chat, with a lot of words published straight from the chat.
‍
–We left off in Part II with a lot of Bengals' debate. We debate the Colts 2022 in Part III…
‍
‍
RC: Let's keep our guns trained on Ross…before I turn the fire on my Super Bowl winning pick…
One of the biggest surprises of our June season win-loss projections is Ross's AFC #1 seed Colts (13-4)…while Tennessee went under .500 for him. Xavier, you had the best Titans projection at 10 wins and were almost the low with Indy at 8 wins…a 5-game spread on Indy between you guys. What do you think of the radical Colts call by Ross? You could see it…or as crazy as Ross's hatred of the 2022 Bengals/Joe Burrow?
I could see a 10+ win Indy, an AFC North winning Indy…because I'm not a huge fan of the division. I am held back by not being a big fan of Matt Ryan (but I'm open to being proven wrong) and my biggest fear is – Frank Reich is not a good coach, and him bringing in Gus Bradley (the destroyer of all good defenses) to replace the best thing about Indy, D-C Matt Eberflus…I think that might be the thing that holds a good enough Indy team back – goods enough personnel, bad coaching staff getting worse. And if they got Ryan as the career slide/arm strength wanes…it's curtains for them. I see more Indy risk than positives, which is a shame because they have talent. What do you see, Xavier?
‍
XC: The Colts' issues start at the top with their terrible owner Jim Irsay. The Colts were spoiled by having Peyton Manning and Andrew Luck, and they're still adjusting to the shock of the real world without those QBs. The leadership there says that Carson Wentz wasn't a good fit, but that's because they turned against him and scapegoated him very quickly, not just after the loss to Jacksonville. You could see there was a problem early when they criticized him for having legitimate foot and other injuries (he missed no regular season games), and then obviously they were infuriated by Wentz's anti-vax position (which no longer matters and never should have mattered). They didn't truly commit to him and adjust to him. They didn't appreciate what they had, and then they dumped 29-year-old Wentz for declining 37-year-old Matt Ryan.
When you go back further, the Colts were excited to sign Philip Rivers, and they thought he might stay for a few years. But after one season, in which Rivers played reasonably well, the Colts didn't want him back, and so he retired. Then the Colts were very excited when they first got Wentz, and he played as well as Rivers did, but the Colts definitely didn't want him back. Now they are very excited about Matt Ryan. I wonder if the league scheduled the Colts against the Texans and Jaguars to start the season just to make sure Irsay doesn't have a full-blown drug-fueled meltdown. Imagine if they lose both of those (away) games. 
Ryan's last four seasons are 7-9, 7-8, 4-12, 7-10. His career record is boosted by two 13-3 seasons with top-5 defenses in his mid-twenties (Joe Burrow's current age). It's not all his fault that the Falcons didn't win those last four seasons, but he had Julio Jones, Calvin Ridley, Russell Gage, and (last season) Kyle Pitts to work with on offense. He was inexplicably great in 2016, but otherwise he is a relic of the previous era of QBs. I don't think he has adapted to the game like Tom Brady has.
I don't know where the 13-4 projection comes from. Usually a team needs to be top-5 in both offense and defense to reach that level. Andrew Luck never won more than 11. The Vegas number of 9.5 is fair since that's what the Colts have done in the Reich era. They aren't weak but look a lot like a mid-level team. The loss of Matt Eberflus may be a problem; I'm somewhat afraid to bet against the Bears because I think the change in coaching might make a big difference there. And then the Colts have the aforementioned potential for internal implosion if/when they turn against Ryan.
‍
Ross: The Colts can't win because of Jim Irsay? Ok. What position does he play again?
I do agree that they scapegoated Wentz. He was pretty decent most of the year. He still has those baffling moments, more than you'd like from your starting QB, but he wasn't terrible. I think the leadership stuff has more credibility than any issues with his play. But that's neither here nor there. What we're interested in is the current strength of the team, so let me go through my thinking.
So first of all, I'll address the 13 win projection. Again I say, please don't take my faux season projection as a sign that I necessarily think the teams will finish that way. I think it's more realistic that the Colts hit 11-12 wins than 13, but 13 isn't out of the question. Xavier thinks the team needs to be top 5 in both offense and defense to hit that mark and yet is backing the Bengals to do so after they were 7th in offense and in defense in 2021. The Colts were in both and, as I'll discuss in a moment, improved on both sides of the ball this off-season (much more so than the Bengals).
The Colts already have fielded a top 10 defense each of the past two seasons after adding DeForest Buckner to go along with Darius Leonard. This year they added even more firepower by grabbing Stephon Gilmore and Yannick Ngakoue. The only things this defense has lacked was a true #1 corner and some decent pass rush. Now they have both. Again, even if those two guys aren't what they were 2-3 years ago, I think it's inarguable to say they aren't a significant upgrade over what the Colts had starting previously. So if the defense was already top 10 and they added those two guys, we could be looking at a top 5 defense, no?
The draft saw significant upgrades on the offensive side of the ball. The Colts already have one of the best lines in football, but Matt Pryor could be a possible weakness. Indy headed off any potential problems there (and added depth) by selecting Bernhard Raimann. They also strengthened their pass catching group with Alec Pierce and Jelani Woods (who provides even more run blocking and another massive redzone target to go along with Mo Alie-Cox).
The key to this all though is Matt Ryan. If Ryan is in fact fading, then the Colts are more of a 9-10 win team than an 11-12 win team. Of course, the line is 9.5 so I think I'm still in good territory. But if his career demise has been overestimated (as we've seen with several QB's recently including Big Ben who still went 9-7-1 last year while looking significantly worse than Ryan), then this is looking like a legitimately strong group.
So what's the case for Ryan?
Well we can start by noting that he won 7 games with a terrible roster last year. Xavier is bashing his win totals, but those 7 wins were quite impressive considering his surrounding cast. QB is not everything. The Falcons had one of the worst defenses in the league, possibly the worst offensive line, and the skill position players were decent. Pitts was a rookie and was doubled all year because teams weren't scared of anything else. Patterson was impressive all things considered but more good for fantasy than real life (he was great for fantasy, good in real life). I'm not sure he would have played nearly as much for many other teams though. Russell Gage is ok. The run game outside of Patterson was non-existent.
If you want to knock him for not winning for several years now, that's fair but all I have to say to that is...Matt Stafford. Get these guys on a different team and see how much better they look. Surrounding cast matters a lot more than we previously thought.
Look at Ryan's stats. He still threw for nearly 4000 yards, a decent TD/INT ratio (his lowest in a few years but again with his worst cast in a while), about the same YPA as always, and a high completion percentage. In fact, his stats are almost identical to his 2017 season where he won 10 games.
I don't believe there's anything wrong with Ryan. He played on a horrible team last year and was the only thing keeping them afloat. Without Ryan that team is possibly the worst in the league. Now he's going to a team with a great offensive line, a very good, possibly great defense, and very solid weapons including an elite RB. I think Ryan is going to look rejuvenated this year, maybe not on Stafford's level but quite solid regardless. Even Wentz looked pretty good with this team and he's not on the same level as Matt Ryan.
‍
‍
RC: This Colts debate could go on forever, but the bottom line will be – whether Matt Ryan has the juice/any juice left for one more run. I'm willing to bet against Matt Ryan from what I've seen the past few years, but these veteran, aging/former top pocket passers recently changing teams have had a good run…Philip Rivers was OK, Tom Brady got better somehow, and Matt Stafford won a title in his first year of change.
We've had two topics merge here – how good or not Indy is with their offseason changes and whether the Cincinnati Bengals are primed to increase in win totals year-over-year with their changes.
The group projected Indy with 9.3 wins as an average, but that was Ross with Indy at 13 wins and the other three analysts had them at 8.0 wins average…which is a massive, unusual difference for our group. Ross with Indy as the #1 seed in the AFC.
The group has combined for an 11.3 win total average on Cincinnati with Xavier having the Bengals hoisting the Super Bowl trophy in the end.
The best way to end the debate here is by putting money where mouths are. I have struck a deal with Ross – a coffee bet…who wins more games this year, Cincy or Indy. I am so confident in this bet that I'll pay Xavier's way. If Indy wins more games than Cincy, I will send Ross two Starbucks coffees. If Cincy wins more games than Indy, Ross sends me and Xavier hot caffeine.
Ross is going big with Indy. Xavier has Cincy winning the title. I have a third grenade launched into the AFC title picture – from non-playoff team 2021 to the Super Bowl title projection for the L.A. Chargers. I think LAC 2022 is going to be the Cincy-type run from the 2021 season – where an elite QB just pushes the team forward into the elite class. I want to ride-or-die with the elite QBs for season projections, and I think Burrow-Herbert are those guys.
Where I believe LAC can push all the ahead to the title game is because of not only Justin Herbert, but the attention they have given to their O-Line for two years now and the fantastic defensive offseason they had – adding Khalil Mack and J.C. Jackson among many others, including making over their defensive tackle group.
Of Indy-Cincy-LAC, I think the Chargers have the best O-Line, defense, and coaching…but Cincy right there with a solid defense and the ace, Joe Burrow…the best QB in the NFL. I could see Cincy or LAC going all the way. I don't see any path for Indy doing so in the same conference. Of these three teams, the Colts have the worst QB, the worst defense (Gus Bradley will destroy that unit, in my opinion), and the worst head coach/coaching staff.
I think LAC can make a run all the way…and at minimum, they are clearly the best team in the AFC West now. We collectively had LAC with 12.3 wins as the group average – which is well above their 10.0 line. So, what do you think of my push for LAC all the way (but I was right there with Cincy doing so, just LAC had home field in my projections) – and then why isn't LAC over 10.0 wins the best bet of our collective?
‍
*We pick back up tomorrow debating the Chargers future, among other things. 
‍