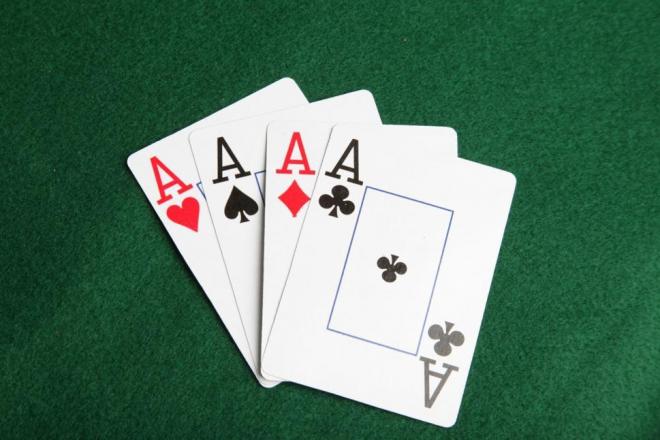 R.C. Fischer
FFM
13 June 2022
‍
The FFM Analysts Debate/Discuss the 2022 NFL Season Projections (Part 1)
A couple of weeks ago, we ran a series (Faux 1.0) where our analysts ran their 2022 season projections for wins-losses and projecting through the playoffs. They then took that information and pitched their Top 3 over-under win total bets, using a fictitious $1,000 to wager. Now, to wrap up this series, the analysts were engaged in a chat format debate/questions on their 2022 projected season results and top over-under bets – and we will be publishing the chat over the course of this week in a daily series, publishing a section at a time (in order).
This chat was designed to detail more on the group's top predictions and/or most controversial projections. Sometimes the group is in agreement, but there's always room for firework debates on the right topic (and we had a few).
We hope you enjoy this peek behind the curtain as the FFM analyst's weigh in on their early predictions and projections for 2022. Analysts = RC, Ross Jacobs, Xavier Cromartie, and Chris Bilello (limited due to travel when we had this ongoing chat). 
*Forgive any typos, shorthand-grammar…it's an informal chat, with a lot of words published straight from the chat.
‍
‍
RC: Let's start out simple…let's start with something we all agree on, strongly, which makes me believe that it might be the BEST BET of our group. We're all showing the Steelers below the 7.5-win line right now. Ross and Xavier with 6 wins projected, RC with 5 wins, and Chris with 4 wins…all of us have them in last place in the AFC North without anyone close to them (except me, because I have a long suspension for Watson in my projections).
RC and Xavier both have the Steelers on their 'Over/Under 3' best bet report for June 2022…RC's best bet, and Xavier's 2nd-best/tied for 1st arguably.
So, the opening question is – Why would the Steelers under 7.5 wins NOT be the best bet from our group, if such a thing existed? What is the case for the Steelers possibly toppling that 7.5 wins, which I don't think any of us believes? Aren't they CLEARLY the worst team in the division by roster, defensive unit, and QB…and, now, the worst O-Line in the division? I mean…what IS THERE to possibly love or like about the Steelers 2022? And is there any other team, as you look at the group projections, that has the consensus strength to be a more sure bet to push right now? 
‍
Ross: I put the Steelers at 6 wins in my faux season but when I run my numbers I come up with an average of 7.1 honestly. They are clearly the worst team in the division. All your descriptions of them are accurate.
However, that does not automatically mean they are a near lock for under 7.5 wins. I would favor it, yes, but I'm not banging the table for it. The Steelers are a team I perpetually under-rate because I am biased against them. They always seem to find a way to win more games than I think they should, even if those wins are ugly. And when I look at their team strength as a whole I see a team that is in the 20-25 range, not one of the worst 8 teams in the league. They clearly seem better than the dregs, more average bad than outright bad.
I mean they went 9-7 even with the walking corpse formerly known as Big Ben at QB. I don't think we can rule out that a rookie Kenny Pickett might actually be an upgrade. They have a phenomenal trio of receivers to help him out, one of the best young TE's, and they are going to protect him with a heavy running game (even if it's not efficient it helps shorten games which gives them a better chance than getting into shootouts). To me the breaking point of over/under the 7.5 is how the defense turns out and I don't have strong feelings either way.
This looks like a tossup bet to my eyes, but now I know I'm alone in thinking that.
‍
XC: If I were making a case for the Steelers to reach 8 wins, I would argue that their defense throughout the Tomlin era is usually top 10. It's never outright bad; there are just some mediocre years, and last year was arguably their worst. If their DBs step up, particularly Minkah Fitzpatrick, the Steelers could regain top-10 defense status. Mitchell "Mr. Biscuit" Trubisky could end up starting for most or all of the season and be mildly competent if Kenny Pickett is a slow learner. (I don't know how Pickett got into Katz Business School with that Wonderlic.) In that case, the Steelers optimistically could be more similar to the Saints or Titans, who are expected to be in the 8 to 9 win range.
But on a talent basis right now, I see the Steelers as more like a 5-win team. That's not considering their tough schedule. If I bumped up their numbers to be more optimistic, maybe they'd be a 7-win team. They could reach 8-9, but it looks like an uphill battle.
Most of the consensus picks are expecting good teams to be good. That's somewhat risky because teams are always going to have injuries to key players. The other team aside from the Steelers that everyone expects to go under their win-total projection is the Cardinals. I bet both the Steelers and Cardinals Under.
‍
RC: Xavier brings up a good point/team…the Cardinals 'under' (9.5) has a lot of heat with the group too. Both Chris and Xavier have the Cardinals 'under' as Best Bets. I would have chosen them as one of my top 3 as well, if not for the horrid 'line' we got (-$160) from FanDuel to use for this exercise.
For those of us strong 'unders', the general theme is – Arizona collapsed to finish out 2022 season (after an impressive (8-0) start…and they didn't really get better in the offseason via free agency or the draft, they failed to address O-Line (again), they booted veteran players/leaders, Hopkins is suspended – all that and a general concern about Kyler and the contract situation (a battle, or what he will be like once paid to the moon) and a really rough schedule out of the gates (KC-LAV-LAR in Weeks 1-3) and the schedule is choppy/tough from Week 8 on. Besides facing LAR-SF 4x in a season, they also drew Mahomes, Brady, Russell, Cousins on the schedule. I don't think the Cardinals are the worst, like I do Pittsburgh…I think they're poorly coached and poorly led with Kyler-Marquise-DeAndre NOT being what you want as the core of your locker room. There's a lot of downward pressure.
Ross, you had the Cardinals at (9-8), which is under the 9.5 line…but you have the most faith in them, whereas everyone else is 'selling' Arizona. Are you swayed stronger to the 'under' being the strong play, after seeing everyone else's reasoning and projections…or are you thinking everyone else is gone off the deep end with Cardinals hate? 
‍
Ross: I have Arizona as literally middle of the pack as far as strength goes. That translates to 8.6 wins on average for me. 8-9 sounds perfect although I could see a tick lower. I do really like the under here. They were one of my last bets out. I was just surprised when going through the faux season projections just how low everyone was. I don't remember precisely, but I think Chris had them at 3-4 wins? That seems nuts, but I'd love to hear the rationales from the group. I could be persuaded to go a bit lower on them.
‍
RC: Xavier, if we're all correct about Arizona…and they go 'under' 9.5 wins – would it be the end of the Kliff Kingsbury run, or are they in too deep with him? I think a failed progression in 2022 is going to bring about huge unrest with the fans, the ownership, with Kyler not being able to handle criticism, and Kingsbury would be able to get in on some crazy college deal if he wants. I think Arizona has peaked, and that they are poorly run and are building the team around non-leaders…and it's going to catch up to them…this year, and when they spiral – they will spiral fast. What say you?
‍
XC: No, a disappointing season won't be the end of Kliff Kingsbury in Arizona. It was only three months ago that Kingsbury and Steve Keim received extensions through 2027. I do not see any unrest from ownership. Michael Bidwill and Kingsbury probably play golf together at Paradise Valley Country Club. Keim needs to do better, but he's not going anywhere. Leadership wants to win, but there will never be desperation.
Fans in Arizona are not passionate the way fans in Green Bay, Buffalo, or Cleveland are. Those fanbases live and die by their teams. The Cardinals did not move to the Valley until 1988. Likewise, a lot of Valley residents are not originally from Arizona and became fans only after moving. Culturally, the Cardinals are seen as entertainment. Fans do not suffer when the team loses. The stadium is the centerpiece of Westgate. Once the game is over, whether it's a win or loss, fans can forget about it and walk to a restaurant/bar, or the mall, or Desert Diamond Casino. It's just a fun experience—a modern romanticization of the Wild West.
The Cardinals aren't spiraling. They'll extend Kyler—and that's a good thing. One good offseason can fix their problems. Sign and draft a few OLs and CBs and they'll be in solid shape. This season just looks like an off year. They're already down two guys whom they were depending on to start.
‍
RC: Another consensus group item is Cincinnati projected to beat the 9.5 'over'. Chris and Ross have them at 10 wins, RC at 12 wins, and Xavier at 13 wins…and Xavier with them as the Super Bowl champs. So, I want to put these strong consensus teams/bets into a hierarchy of some kind…
The strongest consensus win totals vs. Vegas win count for betting, among us, seems to be Pittsburgh (under 7.5), Cincinnati (over 9.5), and Arizona (under 9.5). If we focused on these three teams, and we ignored the odds (because Arizona's is 'out there') and we're just trying to get to a consensus of the consensus, if I proposed the following bet to you…how would you respond and why?
The contest is: You get to pick any one 2022 team over or under from the PIT-CIN-ARI group at the lines we're using, Pittsburgh (under 7.5), Cincinnati (over 9.5), and Arizona (under 9.5, and the pick costs you nothing/$0 dollars, but if you get the pick correct, you win $1 million dollars. If that's the bet, walk us through your pick. 
‍
**See the responses to this last question/topic and more on tomorrow's installment (and the fireworks begin over one particular team/bet).
‍