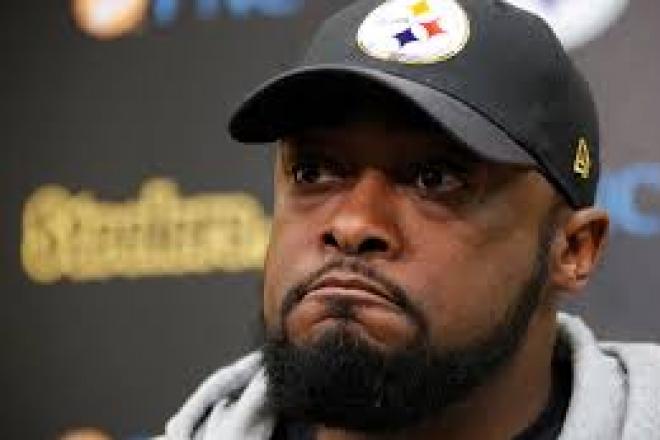 R.C. Fischer
FFM
08 June 2022
‍
2022 FFM Analyst's NFL Over-Under Win Total Top Three Bets: RC Fischer
Intro: Our analysts have run their computer simulated seasons and have had a chance to look at each other's results to now select their top three best over-under win total bets in June for the upcoming 2022 NFL Season.
As always, each analyst has a fictitious $1,000 to wager on their three bets -- and they are using May 2022 end over-under lines and odds from FanDuel.
This week, we will reveal each analyst's bets and their report-out on why they bet what they did. Next week, our internal chat series will follow – where the analysts talk about and pick apart each other's over-under bets and early 2022 NFL season records/projections.
RC's Top 3 over/under win total bets in June 2022:
I come into this annual exercise wanting to find three 'unders' on teams that I don't have good 2022 win projections on and it to be 'under' teams WITH a bad backup QB, so if the weak/bad/suspect/mediocre starting QB goes down there is no evident lifeline on the roster. Backup QB is key, to me, in the O-U bets…I want a bad one for my 'unders' and a good one/respectable one for my 'over' consideration.
So, with that said…I ended up going with two-of-three with 'overs' and both 'overs' are teams with suspect backup QBs. I hate breaking my own rules, but I think it's where the best betting opportunity is at.
I didn't see any great 'under' opportunities to choose from besides my one play. I really thought about Arizona, but I passed on it due to the excessive odds (that we're using for this) and I respect where Kyler could go if he ever got his head screwed on straight. 'Overs' with Minnesota and the Jets were on my table, but I didn't like the lines we were using for this exercise. I started my '3' with Atlanta 'over' 4.5 wins but backed away from it in favor of the stronger team/roster 'overs'.
In the end, I went with 'overs' on two teams that I think are potentially the #1-2 best teams in football, because they may have the best #1-2 QBs in the NFL…and have decent or good or great O-Lines with good+ defenses. My one 'under' feels like such a slam dunk…that it scares me.
1) Pittsburgh Steelers (under) 7.5 wins (-110)…$500 wager
They are the worst team in their division now. They have one of the bottom five QB situations in the NFL. They had a bad O-Line last year, and they upgraded it very mildly this offseason. It was a really bad defense exposed as the 2021 season went on…and they didn't really get any better with offseason moves…actually, they got worse.
I think Mike Tomlin is one of the most overrated head coaches, and Brian Flores was hated in Miami…and now he joins this lovely coaching staff.
Nothing but issues everywhere you look with this team, plus the schedule is not their friend – at CIN and NE Weeks 1-2 is an (0-2) start. They might get Week 3 at CLE if Watson is suspended. Week NYJ is a 50-50 game, at best…then Weeks 6-8 is TB, at MIA, at PHI…three losses coming. I could see PIT (2-6) out of the gates…possibly (1-7) with a shot at (0-8).
If they go (2-6) pre-Week 9 bye, then they'd have to win six of their final 9 games, and that ain't happening based on schedule, and based on the Steelers talent.
‍
2) Cincinnati Bengals (over) 9.5 wins (-110)…$300 wager
How is this 10-win, Super Bowl team going to go backwards in wins in 2022…unless Joe Burrow goes down? The Bengals got better on the O-Line and didn't really lose anything anywhere in free agency. This is a Super Bowl contender, not a fall back to some warped reality team – this is not 'those' same Bengals of yesteryear. Joe Burrow changes everything. It also helps that the division they play in is falling apart.
They don't face an elite QB team until Week 15 at Tom Brady. Dak Week 2 is about as tough as it gets the first 14 games of the season before TB Week 15 and Buffalo Week 17. Their schedule is set up for like a (7-2) or (8-1) start before their Week 10 bye. Their post-bye schedule is much tougher, but Cincy is one of the NFL's top teams now, so they should navigate it well enough.
The best teams in the NFL are always the ones with good-to-great QBs…and Joe Burrow is arguably the best QB in the NFL. How in the world would they flirt with a .500 record/9 wins (according to the odds). I'll take Cincy here all day long.
‍
3) L.A. Chargers (over) 10.0 wins (-110)…$200 wager
I picked the Chargers to win the Super Bowl in my Faux 1.0 season, so how could I not take the 10 win 'over'?
An already good/great offense added more O-Line help and depth and RB insurance this offseason. The problematic 2021 defense got several all-star/'best in class' type names added. I could argue that the Chargers have the best prospective offensive unit in the NFL…and are one good middle linebacker away from having the best defensive lineup in the NFL.
If their roster wasn't promising enough…I'm a big believer in Brandon Staley, even though he made several terrible in-game decisions in the 2021 season – I see what he's trying to do and what he did this offseason, and I still have hope he's going to be a top 5 NFL head coach.
If the roster and coaching staff weren't enough, LAC has a great schedule setup to their strengths – five road games in a dome, to go with 8 home dome games…13 of 17 games in a dome…with the key to that being they are in a dome from Weeks 11-17, in the throes of winter where KC-DEN-BUF will be in a mess a lot, LAC will be safely in a dome home and away. It's a stunning schedule quirk in their favor.
If the Chargers go (4-2) within the AFC West, they should have layups with JAX-HOU-CLE Weeks 3-4-5 and SEA Week 7…so, I'd just need to find 2 wins in the other 7 games to push, three to win.
‍