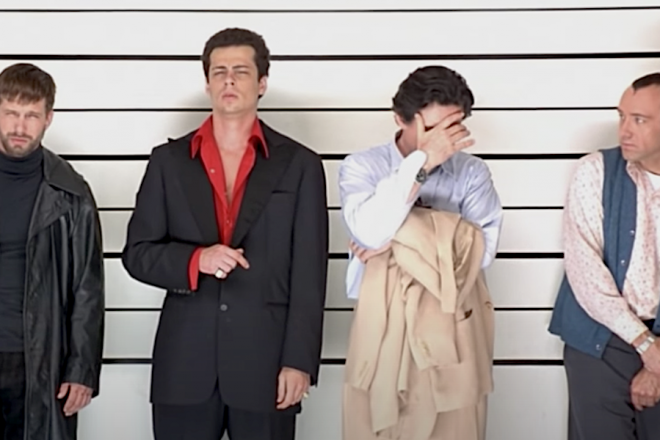 R.C. Fischer
FFM
28 May 2022
Ross Jacobs reviews the 2022 Faux Season projections (Weeks 13-15)
--The group has had some differences about the AFC East throughout the season so far but now things are starting to converge. We all see Buffalo in the lead with 10-11 wins, followed by the Patriots and Dolphins a couple games back in some order, and the Jets in last place with between 5 and 7 wins. I do wonder if we are perhaps slightly underrating the Dolphins but otherwise everything sounds about right to me.
--Not much has changed with the AFC North. There's still some hefty differences of opinion here. RC has Cincy running away with it. Chris and I think Baltimore will be leading/competing with Cincy for the lead. Xavier thinks it will be Cleveland battling the Bengals instead of the Ravens. And we all have the Steelers in last although we disagree on the exact record. They range from 3-6 wins which seems accurate.
I acknowledge that the Bengals very well might be leading the division at this point, but in no way do I think they won't have competition from the Ravens. That's a good team that was considered the favorites for the division last year before half the team got injured including their top two Rbs, their franchise LT, and both starting corners. They'll bounce back for sure in 2022.
--We also have a few differences in the AFC West. RC and Chris like the Chargers and Broncos (in opposite orders) to be leading the division by a couple of games. Xavier and I agree with the Chargers leading but not by such huge margins. Everyone surprisingly has the Chiefs in third place (sometimes tied). And Xavier still has the Broncos with a losing record.
I will be beyond shocked if the Broncos are below .500 15 games into the season. I will be nearly as shocked if any of these teams has a 3 game lead over the division. It's simply too tough, too many good QB's for any one team to run away with it in my opinion. That's why I have KC, Denver, and LAC all tied at 9 wins.
--In the NFC East we have some more differences. RC and I have the Cowboys with a tiny lead followed closely by Washington and Philly in opposite order. Chris and Xavier have the Eagles leading the way (which would not surprise me) although Chris has them tied at 10 wins while Xavier gives them a two game lead over the Cowboys.
In my opinion Chris is underrating Washington at a mere 4 wins and he and Xavier are both overrating the Giants with 7 wins. What's the rationale for the Giants? If Xavier is going to bash the Panthers just because they have Darnold starting then why not do the same for Daniel Jones? Is he really that much better than Sam?
--Well RC and Xavier have somewhat joined Chris in his Vikings love. They all have the Vikings no more than 2 games back in the NFC North. I'm not saying it won't happen, but I would be a bit surprised. They are much improved for sure but I'm not convinced they are ready to challenge the big dog. We'll see.
--The general consensus is mostly the same in the NFC South still. Tampa with a nice lead followed by the Saints at somewhere around .500 (except RC who believes Jameis will drag them down). We all have Carolina and Atlanta at the bottom.
--There are some rather wild differences in the NFC West. Most of us have the Rams with a small lead over the 49'ers, but Chris has SF with a gigantic 6 game lead over the defending champs! That's definitely the wildest prediction I've seen yet. At this point I actually agree with him that SF might have a lead but in no way do I think it will be that big.
Also very surprising to me is that nobody has the Cardinals with a winning record. I thought I was being a bit out there by having them at 7-7 but RC has them at 5 wins (and tied with the Seahawks!) while Chris sees only 3 wins! I take it back. That is the wildest prediction I've seen so far. The only way Arizona only has 3 wins at this point is if Kyler Murray tears his ACL before the season starts. Chris, what is going on buddy? The Cardinals aren't in a division with the Vikings. Why do you hate them so much?
I reviewed last season's early projections to see if I could find any patterns that might help us when reviewing the 2022 projections. Here's what I found.
--Not much has changed with the AFC East. RC underrated the Patriots. Chris and I overrated the Bills (their record anyways), and Xavier overrated the Dolphins. Much like last week we would have been quite close if our projections had been averaged together.
--RC was hands down the closest on the AFC North although he missed the ordering. Who knows how things might have played out without the injuries to Baker Mayfield and so many Ravens though.
--None of us were particularly close on the AFC South. Tennessee had a two game lead which none of us expected. At best we thought they would be basically tied with the Colts.
--Xavier destroyed everyone in the AFC West. He had KC with a tiny lead over the Broncos and Chargers. The rest of us thought the Chiefs would be close to wrapping up the division. Be wary of any team running away with things in our 2022 projections (like my beloved Colts).
--Last week I was golden with the NFC East, but this week things started to unravel. We all missed pretty hard by buying into the narratives that Washington would be carried by a dominant defense and the Eagles would suck because of Hurts. Trying to avoid narratives is my number one priority this year. Very hard thing to do.
--In reality the Packers held a 4 game lead at this point but none of us thought that was likely. RC and Xavier gave them a one game lead while Chris was flying his purple flag having the Vikings with a 3 game lead over the sub-.500 Packers. I guess I was drinking the purple koolaid too because I even had the Vikings a game up! I'm blaming it on Chris brainwashing me somehow...
--RC was probably closest with the NFC South but drastically underrated the Bucs. The rest of us got that right but were a couple games off on the other teams here and there. Mostly we were on the right track.
--It's hard to say who was closest on the NFC West. None of us really. I perfectly nailed Arizona at 10 wins which was quite impressive but I massively overrated the 49'ers (as did everyone except Xavier). Xavier missed badly by having Seattle in first place though. This was without a doubt our worst group collectively. I'd be curious to see what the average looked like though.