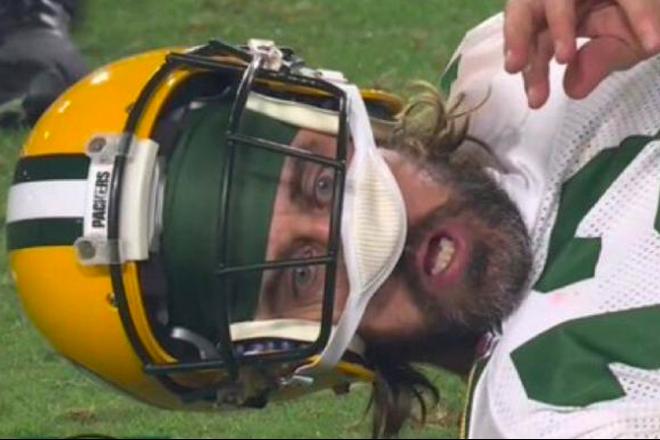 R.C. Fischer
FFM
13 May 2022
2022 Offseason Assessment Tournament: 1st-Round (GB v. DET)
Same intro everyday: Our annual series taking a look at each NFL team's offseason (free agency, draft, trades) moves and assessing their impact for the upcoming season – simply speaking, 'did all of the offseason moves, en masse, project to make the team better or worse for just the upcoming campaign (not worried about the long-term effect)'?
We'll list the key adds and losses for each team competing and then comment on them and anoint a winner that will move on to the next round, until we get down to the final two (the 'Super Bowl') and we name a winner for the top offseason (to date). Our way to review and judge what each of these teams have done halfway through the offseason.
1st-Round Matchup…
GREEN BAY PACKERS
Key Adds:
DT Jarran Reed (FA), LB Quay Walker (pick #22), DT Devonte Wyatt (pick #28), WR Christian Watson (pick #34), OL Sean Rhyan (pick #92), OL Zach Tom (pick #140), WR Samori Toure (pick #258), OL Rasheed Walker (pick #249)
Key Losses:
OLB Za'Darius Smith (FA), MVS (FA), OG Lucas Patrick (FA), WR Davante Adams (trade)
vs.
DETROIT LIONS
Key Adds:
SAF Deshon Elliott (FA), WR D.J. Chark (FA), CB Mike Hughes (FA), DT Aidan Hutchinson (pick #2), WR Jameson Williams (pick #12), DE Josh Paschal (pick #46), LB Malcolm Rodriquez (pick #188), LB James Houston (pick #217), CB Chase Lucas (pick #237)
Key Losses:
LB Jalen Reeves-Maybin (FA)
Green Bay lost Davante Adams and Za'Darius Smith…two huge hits, the Davante loss massive for 2022…but they then had (arguably) the best NFL Draft of any team in 2022. We could argue/delight in the long-term impact of the moves, but here we're focused on the 2022 impact. So, is adding 3-4-5-6 viable/good rookie bodies an upgrade to 2022 or downgrade considering the loss of Za'Darius-Davante?
Look at it like a trade…and just thinking 2022 – would you rather have Adams-Smith-MVS back or would you like three young OLs and two young Georgia defenders instead, to try and go forward in 2022 to go for the title…potentially Aaron Rodgers' last season in Green Bay?
The Lions had an interesting offseason…they didn't lose anyone, really. Of course, they didn't have much to begin with to lose – but still, no real personnel losses but then a stockpiling of talent in the draft (1st-round) and some good gets in free agency.
If I were the Packers GM, and I was playing for 2022 – I'd want Davante and Za'Darius back…not a host of rookies to try and work with. So, the GB offseason is very 'conceptual' and could be argued in circles on the long-term impact. No such argument with the Lions offseason – they improved vastly…but they had little else to go but 'up'.
The new Lions GM (from 2021) is showing to be one of the better, more aggressive GMs…and that's helping. Green Bay had a great offseason if you were tanking/rebuilding, but not if you're 'going for it' in 2022, future be damned.
WINNER = Detroit Lions, easily.
1ST-ROUND RESULTS:
NYG defeats DAL
PHI defeats WSH
LAR defeats SEA
SF defeats ARI
DET defeats GB