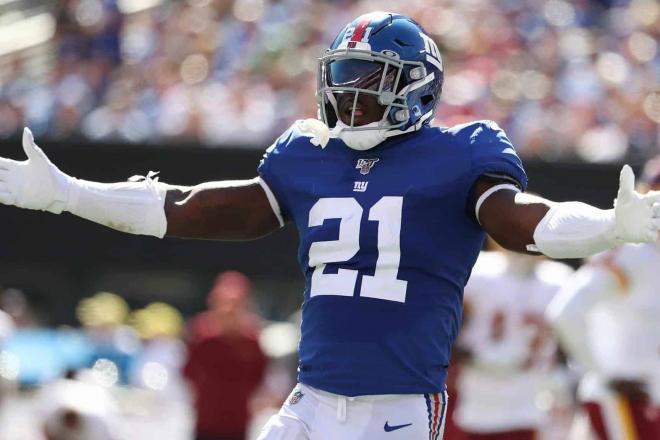 R.C. Fischer
FFM
14 March 2022
‍‍2022 Free Agent Positional Preview: Safety
I researched the available free agent lists in late-Feb./early March in order to get a feel for the marketplace and identify key players likely on the move; players that could shift a team's fortunes under-the-radar if a team landed/grabbed a bunch of them. We have the obvious names, the under-the-radar, and the trap doors to look at.
Here's my take on 2022 NFL free agency…the players I'm really watching for fantasy, handicapping, etc., on where they might land.
The Top 3 Available According To NFL Analysts:
1) Marcus Williams, NO – Considering age and talent/versatility, most services have Williams as the top safety available.
However…
2) Tyrann Mathieu, KC – The mainstream LOVES and worships Tyrann, and there will be a few teams out there that will as well…there always is.
3) Jesse Bates, CIN – Bates is close to Marcus Williams in mainstream respect at the position, among the free agents. He's been very solid/productive for years
The Top 3 Talents Available/To Target If I Were an NFL GM:
1) Marcus Williams, NO – I give him the edge over Bates, but it's close. If I wanted to buy an obvious, instant starting safety in free agency.
2) Jesse Bates, CIN – Bates would be my second choice, a fallback position vs. Williams.  
3) Jayron Kearse, DAL – I think he has a helluva a year, very quietly, for Dallas in 2021…away from Mike Zimmer. He's an undervalued, probably underpriced top pass coverage safety who is getting better tackling in the run game. A bargain option.
The Top 3 Values/Sleepers According to FFM:
1) Jabrill Peppers, NYG –Everyone is down on this guy, but there has to be something a team can do with his athleticism and energy? If it's going cheap, I'd be interested in taking a look to see what my team could do to use him as a surprise weapon lining up in various spots on the defense…from rushing the passer to linebacker to DB work. I won't pay much for it, but if it comes cheap -- I'd take a look to add to my depth and versatility.
2) Xavier Woods, MIN – Multi-faceted SAF, can work some CB if needed as well. For the price, he might be a steal.  
3) DeAndre Houston-Carter, CHI – A really solid season in 2021 for DHC. Very good in coverage but not a bad tackler. Going to go cheap for DB depth to some team.  
The Top 3 Problems According to FFM:
1) Tyrann Mathieu, KC – He's been overrated, overpaid for years…and wears out his welcome with each team. He'll be 30+ years old and looking for one more big deal – and some team will get suckered into it…they always do.
2) Marcus Maye, NYJ – Wildly overrated. The Jets were regretful of this pick year one and have flirted with moving him for years, now he's a free agent and his name way outweighs his reality. A sucker team will buy him.
3) Duron Harmon, ATL – Teams keep grabbing him because 'he used to be a Patriot', but they're never happy about it. He should be a minimum contract or no one offers but then they do in-season in a crisis. He's good for the locker room but not great for the field, if he's going to cost much money. I'm sure he'll wind up with an ex-Patriot coach somewhere…LV, TEN, etc.  
Predictions/Notes:
 -- I would think/hope, Jesse Bates finds his way back with Cincy. He's been a stable, solid player there for a few years.
 -- Marcus Williams is definitely gone. The Saints have no cap space for such luxuries. I bet Detroit wants him bad (Dan Campbell, ex-Saints coach).
 -- Some fake contender will probably do a deal with the devil/Matthieu…like Pittsburgh or Baltimore.
 -- Quandre Diggs should be mentioned here as a nice SAF option, but he tore his knee up late in the season and may not be ready for the beginning of the 2022 campaign. He's been a good 1-year deal for a contender that doesn't need him right away, could be fine if he needs no training camp and maybe misses Weeks 1-2.
 -- Which ex-Patriots-laden team will Devin McCourty sign with? LV or TEN or HOU or PIT? Or just back to NE?
 -- There are plenty of higher draft-picked, young…failed SAF's to look at as 'projects' or 'turnarounds' – Terrell Edmunds, Justin Reid, Marcus Maye, Jabrill Peppers. Why a team would pay up in draft pick and draft salary slot for a safety, especially Kyle Hamilton, is beyond me.