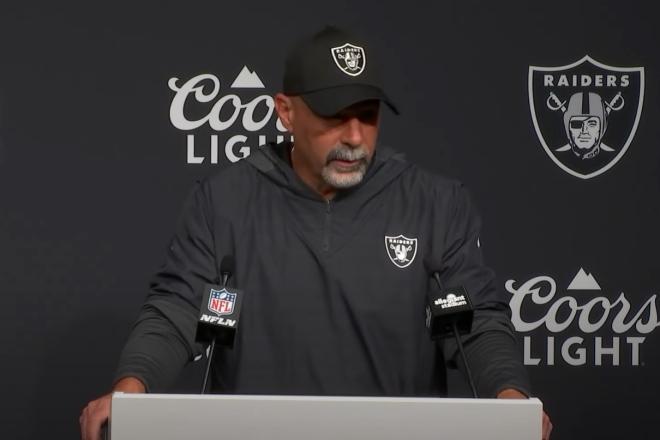 R.C. Fischer
FFM
05 February 2022
Every postseason we go through every team/division, head-to-head/tournament style, casting our vote for the team's and each division's Offensive Player of the Year, Rookie of the Year, Defensive Player of the Year, Coach of the Year…sending the divisional winners to a conference battle to get down to the final two (AFC and NFC) for the 'Super Bowl' of each award.
Our voting process and methodology and reasoning is usually quite different from the NFL's and typically at least half If not all) our winners are not the NFL's voted winners.
Come along for the division-by-division ride, and then to the conference finals, and then to the ultimate final to find out who our 2021 winners are…a new piece posted each day of early February, and the finals happen right before the NFL has their awards night.
OK, here we go…
--AFC WEST--
Offensive Player of the Year
KC = WR Tyreek Hill, KC
LV = WR Hunter Renfrow, LV
LAC = RB Austin Ekeler, LAC
DEN = RB Javonte Williams, DEN
To whittle this down, tournament style…obviously Ekeler is the better choice over Javonte in the RB bracket. Tyreek is better than Hunter in the WR bracket.
So, who do ya' got on Tyreek vs. Ekeler? I mean, Ekeler has the numbers…20 TDs on the season is amazing. But Tyreek Hill, despite a down year for numbers, drew 2-3x coverage about every play. Teams have to have a special scheme for Tyreek like no one else in the league. They don't do that for Ekeler. In fact, Ekeler missed a game, and Justin Jackson walked in and had a dominant output game. Tyreek had an amazing year, even if there are no stats for 'how many times he changed/opened up the offense while he was focused on/taken out by the defense'.
WINNER = Tyreek Hill moves on to the AFC finals.
Rookie of the Year
KC = OC Creed Humphrey, KC
LV = OL Alex Leatherwood, LV
LAC = OT Rashawn Slater, LAC
DEN = CB Patrick Surtain, DEN
In the battle of the three OLs, Leatherwood can't hang. So, it's between Humphrey and Slater…in which case you have to give it to Slater playing the more critical position (LT). Surtain had a really good season. It thought he was OK/good, but he's good/very good already.
In the end, I have to lean with the more important position – left tackle, so I go with Slater…but Humphrey or Surtain are viable to be the winners here too. I feel bad for picking Slater, almost.
WINNER = Rashawn Slater moves on to the AFC finals.
Defensive Player of the Year
KC = LB Nick Bolton, KC
LV = DE Maxx Crosby, LV
LAC = SAF Derwin James, LAC
DEN = SAF Justin Simmons, DEN
Four options that I don't feel that strongly about for any of them.
Nick Bolton had some stellar moments for the Chiefs and helped turn the defense around as the season went on, but he didn't always start and didn't play all the snaps in games.
Maxx Crosby is a warrior, but low on actual statistical output…but then he gets doubled/gets a lot of blocking attention.
Derwin James was a nice return, but the Chargers defense died to the finish…and they couldn't stop the run at all.
Justin Simmons had another great overall season, but does he really come to mind as one of the league's best? He should. He had a better season for a better defense than Derwin James did.
Simmons or Crosby? Crosby just has too many 'almost' plays but not actual plays. I'm a fan but let's honor an underappreciated Justin Simmons.
WINNER = Justin Simmons moves on to the AFC finals.
Coach of the Year
KC = D-C Steve Spagnuolo, KC
LV = iHC Rich Bisaccia, LV
LAC = HC Brandon Staley, LAC
DEN = HC Vic Fangio, DEN
Fangio almost capitalized on his easy early schedule, but he flopped in the end. He built a good defense, but a terrible offense.
Spagnuolo was good, again, but not 'wow'.
Brandon Staley was a massive embarrassment…he actually cost his team wins with his decision making. The defensive guru wound up with one of the worst defenses in football. Justin Herbert didn't get better either. He's a possible COY on just how bad he did…we'll all remember this coaching year…that's hard to do to be so infamous, for being so bad (like Urban Meyer).
Rich Bisaccia is the clear winner. Taking a chaotic situation team and maneuvering them to the playoffs and was knocking on the door of possibly knocking off Cincy in the playoffs with seconds remaining. He should get the LV job, but he won't…and it's 'typical NFL' year after year on inexplicable coaching hires. It's a shame/crime.
WINNER = Rich Bisaccia moves on to the AFC finals.