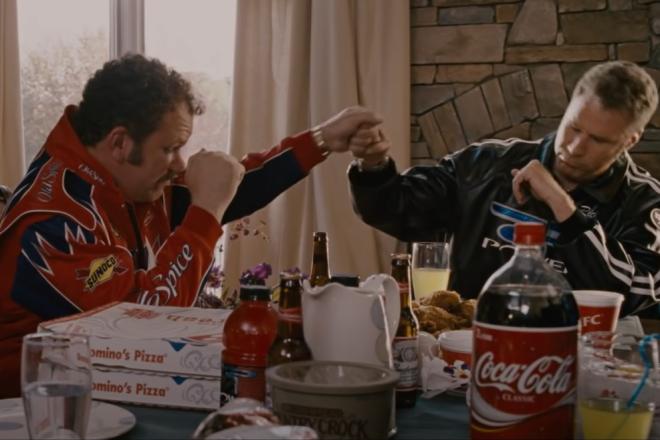 R.C. Fischer
FFM
17 September 2023
I have a relationship with some folks who started working on a new startup Fantasy sports company/concept startup in 2023 called Fantasy Sports Logic (FSL). And after some meetings and discussions over the past few weeks, FFM is going to be providing some content and data for FSL's journey into the Fantasy Sports business in the 2023 season.
There are three areas FFM will be providing some assistance for them this 2023 season...
1) FSL's DFS Optimizer
2) Some new content for FSL's new sports website venture: Sportstopia
3) Time permitting, RC will do guest appearances on their launch of DFS podcasts for TNF and MNF games.
What FFM will be doing in these three areas to help them in 2023:
1) FSL's DFS Optimizer
FSL's first dive into the Fantasy business was developing their own Daily Fantasy Sports/DFS Optimizer to help DFS players in various sports, including (obviously) football. That optimizer is just now hitting the market this football season.
Desiring to have topflight, unique contrarian data for their DFS Football Optimizer led them to FFM's doorstep. We agreed to provide our projections for their DFS Football Optimizer for 2023.
FFM currently works (provides projections for) with the Advanced Sports Logic (ASL) DFS Optimizer that some of you have a monthly subscription to. This new FSL Optimizer has its own logic and tools (all DFS optimizers try to beat everyone else's optimizer logic/theory/tools). This new FSL Optimizer is especially good for those who play A LOT of lineups in a week.
I watched a demo of them using their optimizer to put in 40+ lineups for a TNF game...and it's like an airplane cockpit of tools to use to set lineups and multiple lineups.
And, for me (RC) coming at it from my perspective as someone who doesn't functionally use an optimizer or a DFS App (I just scream out player names to consider and rely on others to set/optimize the lineups) but seeing the demos -- man, these new optimizers have come a long way in options/tools/technology/functionality.
We are working on some deals for FFMers to try this FSL Optimizer out for anyone interested. Those previews/deals/test opportunities will be out next week, if you're interested. You can compare it to your current Optimizers for functionality and cost, etc.
I like the idea of any place where you can use FFM data in an Optimizer to help shrink time and have more tools to mess with your DFS plays/lineups, if you're into that kinda thing -- and it's a huge growth area for Fantasy, so the number of you playing it is growing by leaps and bounds, and we wanna be able to have an access and ease of use of FFM data with good technology Optimizers.  
2) Content for their new website 'Sportstopia'
Sportstopia is FSL's partner/sister website for all things/content DFS, which just launched a week+ ago and is in the very early stages.
I (RC) am writing one article a week for the site...it's an article concept that's a little different, more humorous observation piece/weekly series mixed with some light football/DFS-based review/critique of the TNF games the next day...in a concept that I have done for a few formats on FFM articles over the years on some things...a snarky concept called 'The Best and Worst of...(whatever event)', where I critique various things -- in this case I'm railing on the TNF game each week. Making fun of or praising whatever from the players to game play to the announcers to the commercials and my betting results or whatever catches my fancy to rail/rant on.  
I ran a test piece last week (Week 1), and they liked it (I was worried it might be a bit too sarcastic), so my first official published piece was Friday (on Week 2 MIN v. PHI TNF). I will have a link to that article below at the end. Every week, I'll share the link on FFM to the article when it is published by them. 
I hope you'll get a laugh or two from it.
3) Podcast Appearances
Time permitting in my schedule and when they have me scheduled in, I (RC) will be a special drop-in guest time-to-time talking about some DFS and scouting aspects of the upcoming MNF or TNF game on FSL's podcasts.
They are live podcast video shows in the afternoon of gameday and then those shows are on demand shows right after. Once they are done/posted on demand, I will post a link to the show on the FFM site.
More info to come on all the Optimizer stuff this upcoming week, as this is all just starting up for them for FF 2023...and we just started helping out. 
My first 'Best and Worst' published article on their Sportstopia site: https://www.sportstopia.io/post/the-best-and-worst-from-vikings-eagles