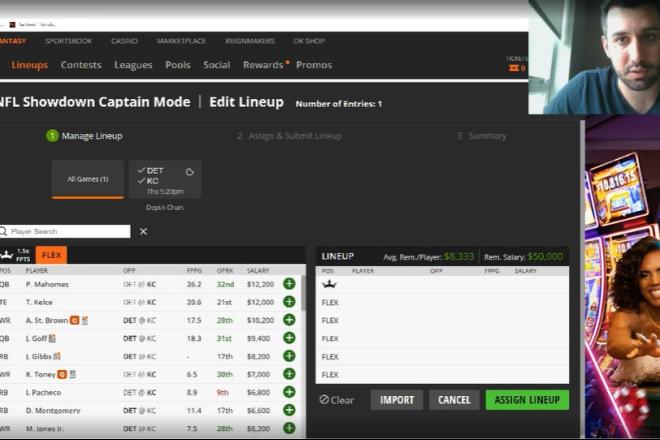 R.C. Fischer
FFM
05 September 2023
Andrew DFS's maiden voyage on creating DFS videos on specific NFL games, a week's games, and some tutorials on different styles of games.
Those of you who are heavy into the DFS and those who are just dipping your toe in, or are wanting to dip your toe into DFS -- I think you'll find his video approach helpful for how to play and some ideas on some key 'who to play' guys based on the salary cap opportunities and what the current ownership%'s are.
In this video specifically: Andrew breaks down various line-up strategies for the 2023 NFL season opener where the Lions go on the road against the defending Super Bowl champion Chiefs. https://www.twitch.tv/videos/1916212339
You can watch this/Twitch on your phone, tablet, PC, Smart TV or just listen to the audio through the phone/tablet/computer on your commute, at work, etc.