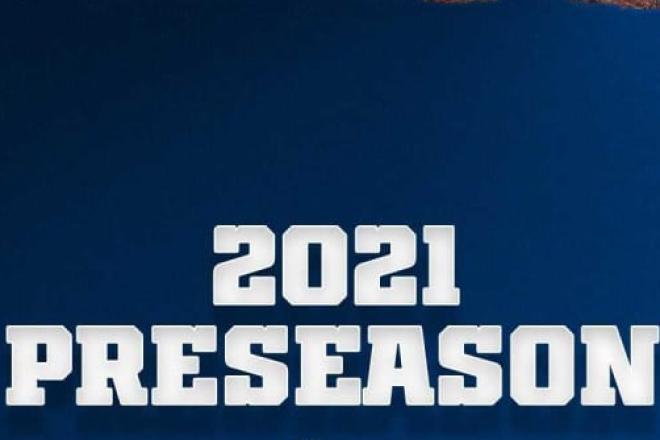 R.C. Fischer
FFM
02 September 2021
‍
2021 Dynasty/Fantasy Preseason Wk3 Game Analysis: Jaguars 34, Cowboys 14 (By Ross Jacobs)
The Jaguars ran with many of their starters for a few possessions while the Cowboys just rolled with backups all game. Despite the discrepancy, I thought the Jaguars played with a lot more energy/urgency than the Cowboys, especially on defense. Their guys were flying around, swarming to the ball, and almost completely shut Dallas down. Their backups even looked superior. I still think this is a talent-deficient team, but I have to admit they are well coached. I like the scheme on both offense and defense. Their personnel decisions, however, have been atrocious. They have now traded their best QB, their best defensive player, and a backup all for 6th round draft picks. In what world are Gardner Minshew and Joe Schobert worth the same as Sidney Jones? Meyer is as sharp a coach as there is, but his eye for talent isn't great (as his QB decisions at Ohio St prove). I thought he might prove a shrewd coach a few months ago, but I'm rapidly getting off the Jacksonville train. I don't think this is going to end well.
--The Golden Boy
The QB competition that was obviously never a QB competition ended with #1 overall pick and so-called generational QB Trevor Lawrence (11-12 for 139 yards, 2 TD/0 INT) being crowned. And after this game the media feels absolutely secure in their position. They shouldn't. 
Lawrence had a nice box score against the Dallas 2nd team defense, but if you watched the game you would see that Lawrence is still doing his one-read and throw trick. He predetermines routes nearly every throw, and while he will be able to get away with that a decent amount, in the long run it's going to bite him. Better NFL defenses are going to start throwing exotic coverages at him, dropping guys into zones he doesn't expect and we're going to see some turnovers. I don't expect it to happen too much because Lawrence is smart with the ball and an accurate passer, but he's going to get out-foxed by smarter defensive coordinators. Lawrence to me looks like a young Alex Smith, decent player, not a bust but not a star either, a nice C grade QB that might grow into an ok B someday.
--Jaguars offense for fantasy
Earlier in the year I was excited that DJ Chark looked like an undervalued asset for fantasy, but RC convinced me he may in fact be overvalued. He's going to play but I think he'll be the deep threat guy and Lawrence isn't a great deep ball thrower nor is he going to take too many shots. I think there will be moments where we get excited, but ultimately not enough volume to make it work.
Marvin Jones is going to be the medium option and probably a decent filler option.
But after watching this game I believe the top fantasy option is going to be Laviska Shenault (3-33-1/3). Shenault is just a decent receiver, but he works for Bubble Boy because Shenault is a big, powerfully built receiver that is at his best taking dumpoffs and screens and then working upfield against smaller corners that have a tough time bringing him down. He's like a jumbo Deebo Samuel and in addition to getting a high number of short passes he's also going to take a couple carries here and there. Once Jacksonville got inside the 20 yard line early, Shenault got 3 straight looks including a screen where he carried 3 defenders an extra five yards and a corner route for a TD. He'll be their go-to redzone threat because of his size and the multiple ways he can attack a defense (jet sweeps, screens, normal routes).
James Robinson (3-10-0, 1-2-0/1) is still the starter here and I expect about a 60-40 split between him and Carlos Hyde (1-5-0). Robinson was in for multiple plays this game before we ever saw Hyde, and I wouldn't be surprised if the split was more 70-30. With Etienne gone Robinson should get more Lawrence dumpoff passes too. He looks like a safe RB2 to me.
--Cowboys notes
Garrett Gilbert (9-16 for 87 yards, 1 TD/0 INT) struggled even against the Jacksonville backups and I wonder if that contributed to him getting cut. With Ben DiNucci (8-16 for 93 yards, 1 TD/0 INT) also getting cut that leaves Cooper Rush (4-8 for 16 yards, 0 TD/0 INT) as the sole backup for Dak Prescott, who is coming off a major ankle injury and also a muscle injury in his back. If Prescott goes down Dallas is completely screwed as a team and you can kiss all your Cowboy fantasy players goodbye.
One of RC's favorite 2021 rookie receivers Brandon Smith (2-31-0/4) was a ghost here until he nabbed two catches against a prevent defense in the final 2 minutes. He was cut Tuesday.
Another rookie Simi Fehoko (3-21-0/4) did make it through final cuts, but he hasn't really impressed so far. He's got the body and the athleticism, moves around really well, but so far the team has only used him on these short drag routes near the sideline. Still think he could grow into a larger role in the next year or two and ultimately replace Michael Gallup.
I hadn't noticed Luke Gifford (11 tackles) much before, but man he was around the ball a lot here. He's a decent player and a really nice backup to have around.
Jabril Cox (9 tackles) continues to flash his athleticism and instincts, but he's got to learn to tackle better. He's an interesting player to see how he develops.