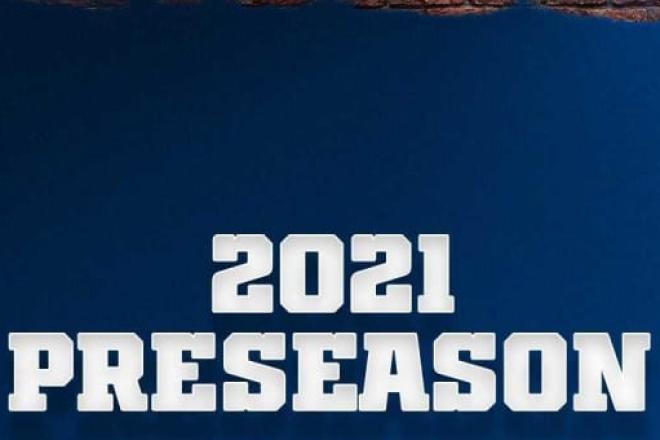 R.C. Fischer
FFM
31 August 2021
‍
2021 Dynasty/Fantasy Preseason Wk3 Game Analysis: Ravens 37, Football Team 3 (By Ross Jacobs)
This game was totally one-sided because one team has a very good backup QB and the other team does not. I'll let you guess which is which. It was mostly all backups here. The Ravens played their starters for a series or so and that is where the big story from this game happened. I'll address that below. Other than that there's not a whole lot to be gleaned from this mess.
--The injury
By now everyone knows that Baltimore starting RB JK Dobbins went down for the year with a torn ACL. It's a terrible injury and yet another lesson why starters should not be playing in the preseason.
So what's the fantasy fallout? The immediate thought most people had was that Gus Edwards would be in line for a ton of touches, but that's almost certainly not true. The Ravens want to cycle backs. They won't be content to just roll with Edwards as the lone RB.
So who takes over for Dobbins? The obvious choice and what should happen is the Ravens promote Ty'Son Williams (4-42-0) to that spot. He's young, talented, knows the system, and is a far better option than any decrepit old RB available in free agency. Anyone that suggests anything differently doesn't have a clue about NFL talent. Now whether that happens or not we'll have to see. If you have room I would stash Williams just in case. He could be in line for ~10 carries a game if he gets the job.
Now even if Williams gets the nod the Ravens are still very likely to bring in another back regardless, if only for depth purposes. We'll know more about Ty'Son's role depending on who that player is.
All the usual names have been bandied about, Gurley, Bell, Peterson, even the walking fossil better known as Frank Gore. I don't think any of those players are likely for reasons RC has covered before. Gurley's knees are shot, Bell has no gas left, and AP and Gore are old. AP probably makes the most sense but I wouldn't bet on it. More likely they just snag a veteran after cuts or trade for someone.
David Johnson could be in play and maybe Latavius Murray if that's the route they take. Houston head coach David Culley spent the last two years with Baltimore so there's so familiarity there. If Johnson does wind up there and you have him stashed I would immediately try to flip him on the news, especially in ppr formats, because even though he'd be in line for some decent volume and he looks really good, he's just not going to get any catches in Baltimore. That's not their offense. Better to trade him for something with more upside.
--The Lamar handcuff
The only other real note I have from this game is that Tyler Huntley (24-33 for 285 yards, 4 TD/0 INT, 6-14-1) has to be the backup over Trace McSorley. McSorley injured his back recently which is why he hasn't been playing this preseason, but it shouldn't matter at this point.
Huntley does a damn good Lamar Jackson impression. He's got the same build, a similar throwing motion, and even moves similarly. It's honestly hard to tell them apart at times. He's not quite as fast or explosive/elusive as Lamar, but he moves around well enough to be a threat and is shockingly throwing a really nice ball. Both times I've seen him now he was aggressively attacking downfield, throwing over the middle and in between coverage, showing a powerful arm and really good accuracy. He does have the occasional misfire and sometimes has issues with touch throws on seam routes but that's about it. He looks really good and is the perfect backup for Lamar because the Ravens don't have to change the offense at all.
If Lamar were to go down Huntley might be a shock QB1. That's how impressed I have been with him. Granted, all of this work was coming against the Washington backups, but Huntley carved through them like a hot knife through butter. That's exactly what you want to see. If the Ravens hadn't started running every play to Nate McCrary (22-68-0) Huntley might have hung up 50 on Washington. After this performance though he is going to get a lot of hype if he ever does get the start so you won't get him cheap or easy.