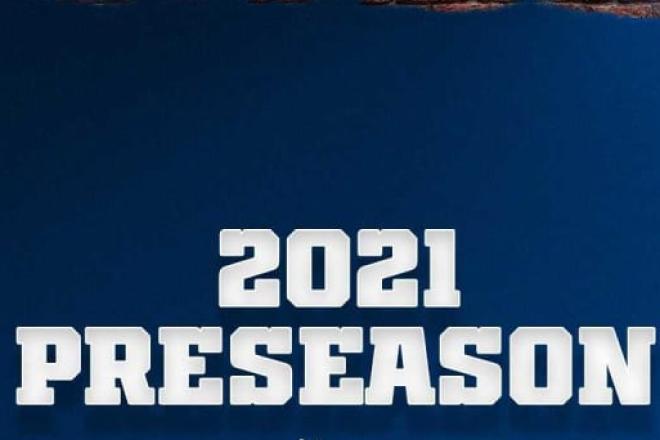 R.C. Fischer
FFM
30 August 2021
‍
2021 Dynasty/Fantasy Preseason Wk3 Game Analysis: Chiefs 28, Vikings 25 (By Ross Jacobs)
The Vikings started their backup defense and thus KC drove right down the field for easy TD's on their first two possessions and the game was already over. Minnesota scored a couple times late after KC was just trying to run out the clock and go home. It was never that close. Don't have many notes here, but a few Chiefs did stand out so we'll cover that. I guess it should be no surprise that the Chiefs have many more interesting young players than the Vikings. They are so much better at identifying and developing talent than most teams.
--KC's receiver rotation
If RC was hoping for a Byron Pringle (1-11-0/3) uprising I can confidently say that isn't happening. Pringle was mostly running with the backups and wasn't even the best of that bunch.
That honor has to go to Daurice Fountain (3-26-0-7). He's moving around well for a big man. Didn't catch a whole lot of his targets here but they were tough balls to bring in and he still made a couple of nice grabs while nearly bringing in a few miracles. Not a major role player at this point, but he's developing nicely. Marcus Kemp (3-41-1/3) also looks good for a big man and showed some nice hands here on his TD catch over the middle. Seems like the team is more excited for Fountain though.
Demarcus Robinson (2-30-0/2) is the clear #2 receiver and that's not changing. Both his targets came early and then he was pulled off the field with the other starters. Doubt the #2 is worth much here but maybe his role grows a little? I'm not interested in taking a look.
Based on what I've seen this preseason with KC, the team wants Mecole Hardman (0-0-0/0, 1-8-0) to be the #2 but he's just not very good. They are going to keep trying to force it though so maybe he manages to break through. He was running with the starters but didn't draw a target here, just the jet sweep. I wouldn't make too much of that. He's not as reliable as Robinson but KC is clearly going to try and get him more involved this year. Expect a few spike games where he goes 3-100-1 and gets everyone excited only to disappear the next 2-3 weeks.
--Random Notes
Kellen Mond (16-23 for 196 yards, 0 TD/1 INT, 5-40-0) sucks. Don't believe the box score. He was atrocious until the game was in hand and the Chiefs just started allowing every short dump pass to keep the clock running. Mond is competing with Davis Mills for worst rookie QB. I'm honestly not sure which is worse.
Ihmir Smith-Marsette (3-43-0/3) was a ghost until the last drive where the Chiefs went full prevent defense. Nothing to see here.
KJ Osborn (3-68-0/7) seemed like he was the only Vikings receiver on the field at times. Even Kirk Cousins was targeting him. He looks like the for sure #3 receiver for Minnesota over Chad Beebe (2-23-0/5). He looks pretty good. I'd rather have him than Smith-Marsette.
WR to TE convert Jody Fortson (2-22-0/3) could be yet another nice conversion product. He's got the frame, speed, and receiving skills to make it and looked pretty good here. He showed off strong hands and some real toughness snatching the ball away from defenders and dragging them for extra yards. Nice showing.
And finally Chiefs DT Tyler Clark (6 tackles). He's buried behind a lot of good players but looked much better than the Vikings lineman he was beating up. He's not some hidden star or anything but I'll be watching to see how he develops the next couple years. Could be a nice support piece someday.