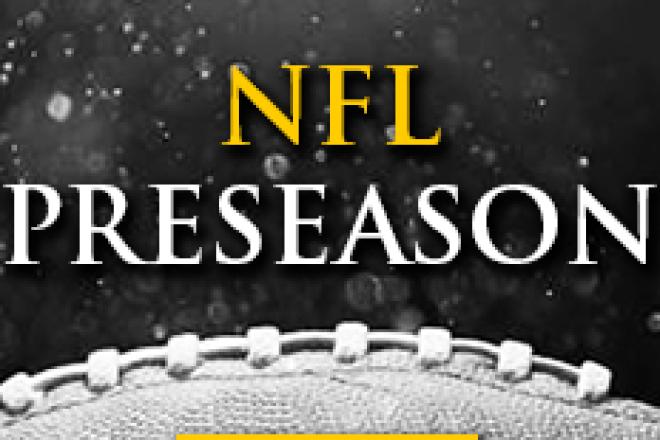 R.C. Fischer
FFM
20 August 2022
2022 Dynasty/Fantasy Preseason Week 2 Game Report: Patriots 20, Panthers 10
Well, I'd say this was a meaningless game…but the Patriots rolled out the first-team offense for three series. It was their effort to dispel all those pesky rumors of their offense looking like a hot mess this preseason. *Spoiler Alert* It didn't work. It was so bad it invited more questions and concerns.
The Panthers, for their part, held out the starters mostly…which just makes the first paragraph even more damning. It's only preseason…but then I assume NE put their 1st-team offense out there to show well?
Who needs Tom Brady, anyway?
Dynasty/Fantasy Player Notes…
 -- Well, I expect a story or an analyst's hot take every day on how bad Trey Lance's accuracy is and how scared the 49ers are of having him as their QB. If that Lance narrative is true, I'm going to miss out…because all the noise about has become white noise that I can't pay attention to. I was expecting to see an incompetent rube Week 1 of the preseason, and Lance came out firing pretty well…as you'd hope for the preseason.
Yet, I don't get the same incessant concerns over Mac Jones (4-8 for 61 yards, 0 TD/0 INT). Sure, we got the 'the Patriots look like crap on offense in practice' notes every few days -- but every Patriots beat writer then rushes to the defense of Mac Jones to blame the WRs or the coaches. We all just assume Belichick will figure all this out.
What I see? What I see is a robotic, overcoached, limited QB who has to be hidden behind play action/a STRONG run game. The fatal flaw of NFL head coaches is they believe their great coaching can beat great players. Tom Brady is too full of himself. Has too much power. Wants to run the offense a different way, more open, more fun. What does he know? We'll show him -- we'll dump his ass and let him go find out how things are without our great coaching. In turn, we'll take a skinny, under-athletic game manager from a big school and we'll coach him into the next Brady. We'll show Brady.
How's that decision aging?
Tom Brady is so good at age 45, an NFL team wanted him to be a QB/owner in 2022.
By contrast, Mac Jones may not be the best QB on his own team in 2022.
You were packaged a narrative on Mac Jones -- he's a Brady 2.0 attempt, but they give you the obvious caveat that no one can be Brady, but Mac will be close enough. When I take a pin and attempt to pop that pro-Mac narrative balloon…some freak out. We all ten to love our NFL narrative Kool Aid we guzzle. Why no one else is saying this about Mac, questioning Mac? I have a decade+ of winning most/a big majority of my scouting 'no one else is saying that' events. You should at least crack the door to open the possibility -- there's trouble with this Patriots offense, and with Mac Jones not being as good as you think. I'm not pounding the desk for it -- I just think 'problems with Mac' are on the table to at least discuss, consider for Dynasty, etc.
Mac is not bad…but he's not that good/great either. He struggled against the Panthers vanilla defense for 2.5 series. Two straight three-and-outs to start, headed towards a third in a row but just barely converted a 1st-down to keep the drive going…and then another barely converted 3rd-down after that. A solid bomb to Nelson Agholor got them got them down near the goal line for the eventual run-in score.
16 plays for the first team offense, one good play, several failed plays, a few good-enough struggles for a few yards -- all against a backup defense. Nice.
Mac Jones looks the same to me every week back to re-scouting some of his work this summer…limited and being hidden behind the strong run game. He might be being restricted by the simple offense, but either way…it doesn't look great from him. It isn't a bust. It just isn't anything great. It's got an uninspiring ceiling.
In 2021, the Pats offense started slowly…heated up Week 4-12, had a top scoring offense rolling, then fell as they started playing better opponents/the Bills a lot (3x in 7 weeks). As teams started to figure out the plan, Mac didn't/couldn't adjust. Mac was still nice/solid as a rookie (Davis Mills better in worse circumstances) but still very game manager-ish. It doesn't appear he's taken a leap so far in 2022…unless the Panthers defense is uber-loaded. Again, I'm leaping out off one preseason game/three series -- but it looks like a continuation of what I rewatched this summer.
Mac's last six games of 2021 season: 8 TDs/7 INTs, a (2-4) record.
His prior 12 games: 16 TDs/8 INTs, an (8-4) record.
Versus teams with a winning record: (3-6), 10 TDs/11 INTs
Versus teams with the bottom 5 worst record in 2021 season: (4-0), 6 TDs/1 INT
He's playing like he's coached to…over-coached game manager, an extension of the coaches on the field. Play it safe and we try to win with rushing and defense. Welcome to the 1970s all over again! It's not the worst idea in the world…doesn't help your Mac Jones FF stock, though.
I can't have a lot of faith in Parker-Meyers-Agholor-Bourne-Tyquan-Henry-Jonnu-et. Al. for FF output with this either.
Bailey Zappe (16-25 for 173 yards, 0 TD/1 INT) is getting better week-to-week, but still not 'wow' yet. But he's got a better feel for the passing than Jones and can read coverages and make better throws all over. You don't have to hide him behind the run game. I'm not saying a change is coming, but I am starting to wonder why New England broke with the analysts and took Zappe a round or two ahead of his projections…when they already had Super-Mac.
Paling in comparison to all of them was Matt Corral (9-15 for 58 yards, 0 TDs/0 INTs), who is showing why the Panthers knew they had to make a deal for a QB after OTAs.
 -- A lot of rotations/RBs for the Pats backfield, but nothing exciting to report…maybe one nugget-ish thing or two…
1) Damien Harris (3-18-0, 0-0-0/0) as he will this season…in a split with 1-2+ other RBs. But Harris will be 'the lead', whatever that means.
2) Rhamondre Stevenson (2-4-0, 0-0-0/1) started the second series…he will be the 'co-lead' of some sort.
3) Ty Montgomery (4-13-1, 1-9-0/1) came in and took the 3rd-series…and I have suspected some this summer, but not strongly, that he might be the new James White. He was the most effective RB of the night, on the Pats only successful 1st-team offense drive -- Ty was in with Mac. The rookie RBs weren't.
4) Ty + Mac left, and then Pierre Strong (7-23-0) came in and was OK.
5) Kevin Harris (3-17-0, 1-8-0/1) sprinkled in some too after/with Strong.
This could be shaping up to be a 40-40-20 backfield with Harris-Stevenson-Montgomery. Or 45-45-10? The rookies are likely to get the rookie treatment.
 -- I have no notes on any WR from either team…that's how dull this game was.
DeVante Parker (1-7-0/2) did his usual yawn performance.
Tre Nixon (6-56-0/8) scrapped his way to a good game…but will still get cut.
You can't get a read on Carolina young WRs with P.J. Walker-Matt Corral lighting things up for a combined 17-30 passing for 135 yards, 0 TDs/2 INTs).
 -- Two rookie IDP notes…
Panthers LB Brandon Smith (5 tackles, 1 sack) has popped up each preseason game with a huge hit on someone. He's looking and playing the part. Not a starter yet, but someday…and should be an effective IDP starter.
Pats rookie, that I love, Marcus Jones (3 tackles) got some time at slot corner. He was as expected. Quick enough to cover/hang with WRs and technique enough to tackle when needed. He looks like a future NFL slot corner. He also returned a few punts. He has been shaky in returns but took one for 20 yards in this game that had some potential for a TD for a moment, but the window closed and he was left with a nice gain. He's already the team's starting punt returner.
 -- One last note, I went back and watched several series/snaps focused on Carolina 1st-round pick OL Ikem Ekwonu -- and…it was not good. The two worst looking rookie OLs that I've done some watching on…the top two taken, Neal and Ekwonu.
Carolina is dead if Ekwonu stinks…and CMC is then not in a great place either.
It's just one game slice, but man…that was nothing like the guy on tape at NC State. He of the 'pancakes'…he got pancaked twice like Humpty Dumpty…more he couldn't keep his balance than overpowered. I almost wonder if he should go get checked for vertigo, he was so off balance this game. Maybe it's just a bad game…but I don't like those from a high pick OL working against 1st-2nd-team pass rushers.