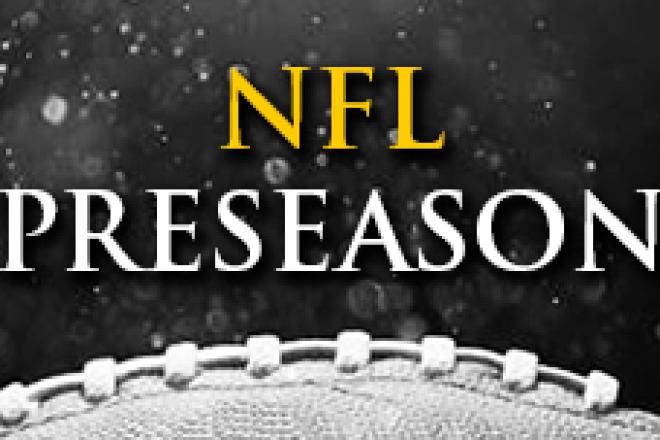 R.C. Fischer
FFM
17 August 2022
2022 Dynasty/Fantasy Preseason Week 1 Game Report: Steelers 32, Seahawks 25
That was probably the most excited I've been in watching the Steelers play in a long time.
I know it was just a preseason game, but man did the Steelers team have energy here…and a lot of it coming from their rookies, drafted and undrafted. I was forced to rethink my completely negative thoughts on the Steelers for 2022 just from this one game…and why that is so will be explained in a minute.
I'm not suggesting the Steelers are now 'good' for 2022, but it's not as bleak as I thought it was gonna be -- and the future is certainly looking bright. 
Oh, and Seattle played too…they played with energy and had a few rookies impress here too -- just not as much as the Steelers.
Dynasty/Fantasy Player Notes…
 -- Two great notes for the Steelers QB group…
It was only preseason, and the preseason can make QBs look like gods…but this was the best I've seen Mitch Trubisky (4-7 for 63 yards, 1 TD/0 INT, 1-4-0) look since his UNC days…where I thought he was going to translate into a 5-tool, elite QB potentially.
It wasn't the outcomes/numbers that happened in this game -- it was the way Trubisky looked/attacked. I've never seen him so aggressive as a passer or a runner. It's like he's been unleashed or reborn. I'm so happy for him -- and if that's true, it bodes well for the Steelers offense in 2022, and for their WR-trio for FF.
After Trubisky started, Mason Rudolph came in and…was Mason Rudolph. Not needed.
After Rudolph, Kenny Pickett (13-15 for 95 yards, 2 TDs/0 INT, 3-16-0) debuted and was instantly the best QB of this 2022 draft class, confirmed -- should've been the #1 pick for the Jags to replace Trevor…or someone shoulda traded up for him.
Zappe-Howell-Corral-Willis were all frenetic and off target a bunch, in their debuts, as you would think rookies would be in debuts…but not Pickett. He was as his 2021 college self…calm, cool, collected. In control. Ran the offense like a vet. Ran the ball so well for a non-running QB…his feet are so underrated. And remember how his hands were too small? Does anyone even think about that anymore? There were no signs of an issue here, at all.
The 'problem' the Steelers have is -- if the Steelers start out losing games, due to a weak O-Line and defense…the fans are gonna turn on Mitch when he does anything wrong and cry out for Pickett. Pittsburgh is 'ready to love again', to love a new QB -- and Pickett is it. It will be unfair to Trubisky, but it is what it is. The Steelers have a very solid 1-2 punch of QBs.
More QB scouting: Pitt QB discussion
 -- In the big Lock v. Geno battle…
Geno Smith (10-15 for 101 yards, 0 TDs/0 INTs) is likely to start Week 1 and eventually get the hook and get replaced by Drew Lock (11-15 for 102 yards, 2 TD/0 INT), and then probably back and forth they'll go for a sad season.
Both QBs looked solid here, but Drew Lock has been Mr. August lately…and it doesn't translate to reality of the regular season.
 -- George Pickens (3-43-1/5) already started showing why he's the best, pure all-around talent WR from the 2022 NFL Draft. Pickens worked like a veteran here…he was not fazed in his debut. He is so good, and the preseason reports and this game performance that it makes me continue to tick his 2022 projections higher…taking away ticks from Claypool-Diontae. They could form the greatest WR trio in the NFL in short order…or are already there.
Pickens is the best all-around WR from this 2022 NFL Draft.
Jameson Williams is the best hope for the most explosive/best FF WR from this draft. He's built for the new era.
Christian Watson is the best deep ball WR from this class.
Kyle Philips is the best get-open ability WR from this class.
Pickens is the best at having a lot of the attributes all-in-one.
 -- Two Seattle rookie, twin 7th-round drafted WRs looked better than expected…
I have some hopes for small-college WR Dareke Young (4-30-1/5, 1-0-0) and he was not bad. He definitely has the size and look of an NFL WR. I expected him to be more raw and more athletic, but he didn't seem fazed in his NFL debut coming from Lenoir-Rhyne…but he didn't look explosive as expected either.
Bo Melton (2-47-0/3) I thought was a typical big guy, fast WR who didn't have much else to his game other than 'fast guy'. He didn't show me much in terms of natural WR skills at Northern Iowa…but his speed ability was an NFL asset potentially.
…then I saw this, from this game (video should open to 4:38 for his one big play): Bo Melton Play
Now Melton has my attention a little more. Still, he is way down the depth chart on a bad passing offense. Hard to see him mattering for FF 2022, but in the future he's worth keeping an eye on.
 -- I'm not sure how the RB notes from this game got slotted down this far on the list, because it was one of the best parts of this game…
First off, Kenneth Walker (5-19-0) looks fine. Looks like a legit NFL RB. Nothing negative detected. He's not so amazing he'll jump Rashaad Penny any time soon, but Walker will handle his business if/when Penny gets hurt.
The most impressive RB this game: Steelers UDFA RB Jaylen Warren (6-34-0, 4-30-1/5). He played with reckless abandon. I don't know if he wasn't the most impressive rookie RB debut of this week that I've watched so far…somewhat because I was not expecting it at all. Jaylen Warren Wk1 YouTube
Steelers UDFA recent pickup RB Master Teague (6-31-0) arose from the grave and looked as athletic as his gaudy Pro Day numbers.  There's still hope alive for his future. I bet he gets cut and then attempted to be a Practice Squad stash. He got cut by his first UDFA signed-to team, and I thought he was dead -- he is not. Back to life.
 -- Connor Heyward (2-24-0/4) looks like he belongs AND the Steelers are actually finding unique ways to use him. He's working an H-back, FB, 'move' TE, and traditional TE role…sprinkling in and out. He might be usable in FF even on lower snap counts (but higher touches per snap).
This doesn't help the case for Pat Freiermuth to be a strong TE1 candidate for 2022 and beyond…maybe??