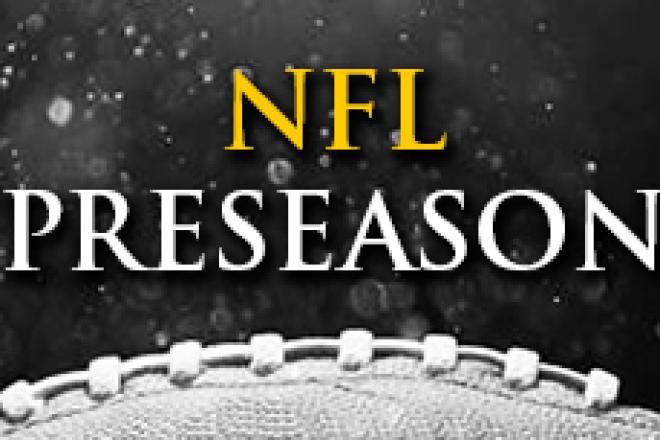 R.C. Fischer
FFM
16 August 2022
2022 Dynasty/Fantasy Preseason Week 1 Game Report: Bills 27, Colts 24
If you're backing the Colts for a major playoff run, a division run in 2022 with their fresh new QB…then you're at risk of the same fate as the same Colts people who were pushing the big hopes and dreams with their fresh new QB this time last year.
The Colts played their starters (no JT) on offense/defense for much of the 1st-quarter versus the Bills 2nd-team everything, and Indy got totally outplayed…I mean, badly outplayed. Honestly, it was embarrassing…from a Colts perspective. The offense looked scared and sickly versus a 2nd-team defense starting two rookie debut CBs -- two rookie CBs, and Matt Ryan could barely complete a good-looking downfield pass
Case Keenum was so godawful for Buffalo, that it kept Indy's 1st-team in the game…as one of Keenum's turnovers got the Colts in the red zone off of it…and the Indy offense was then stoned and had to settle for a field goal. A drive starting at 1st & goal…with experienced QB Matt Ryan, a 1st-team around him facing a bunch of rookies -- and they couldn't score a TD.
The actual score of this game was 27-24 Bills. The judge's scorecard was like 30-3 Bills. The Colts played with all the fire of their milquetoast head coach…meaning 'none'. Indy played scared. They looked scared. The Bills defense, their backup defense, mauled the Colts…had their way. If the Colts were a 'stock' -- you should sell all of it after watching this performance.
The Colts have a worse defensive unit going into 2022 missing Darius Leonard to start the season, and the real key is missing Matt Eberflus and replacing him with hack Gus Bradley. That's like replacing Josh Allen with Case Keenum. It's not gonna be good. Matt Ryan is done…playing out the remaining string of his career. He's not totally the worst, so he'll get to stay at QB and bring this current regime down. If Ryan fails, Reich is done…probably in-season. If Ryan fails, coming off the Wentz failure…the GM should go, but he's beloved by the media so he'll stay. Colts fans -- you got problems going into 2022, big problems…problems that Jonathan Taylor alone won't be able to fix.
Yes, I gleaned all this off a meaningless preseason game. I was already thinking it -- but I got to see it up close in this (what should've been easy) showcase for the 1st-team.
Dynasty/Fantasy Player Notes…
 -- If Matt Ryan (6-10 for 58 yards, 0 TDs/0 INT) can't work a 2nd-team defense with rookie CBs making debuts, then the Colts are in big trouble in 2022. So too are his WRs for FF. Ryan-Pittman looked unnatural/no BFF connection here…as the Bills' rookie CBs ruled. The completions to Pittman were not easy/good-looking/pinpoint…more just desperation.
You can go right down the line of the Colts' receivers who will FF-suffer if Matt Ryan is a Carson Wentz-like hack. Last year, they had Pittman as a WR2…and nothing else registered for FF in the passing game. No TEs, no other WRs of Fantasy note for any consistency.
Alex Pierce (2-27-0/3) looks good, but his style game and Ryan probably don't mix for FF-consistency.
 -- The one thing Frank Reich is trying to get going, his life's aspiration…the one player Ryan was comfortable with was Nyheim Hines (8-26-0, 2-13-0/2) flaring out of the backfield.
There was no moment where Hines was in the slot, FYI. Not that they would show it here…but not that they have a real plan besides like 1x time per game in a 4-5 wide setup.
Why Reich keeps pushing Hines is a mystery…a mystery that will help get him fired in/after this season.
 -- Bills rookie RB James Cook (3-5-0, 1-5-0/1) got his first NFL action. He was in the game for a few handoffs early, and he didn't look comfortable with them. It's early…but he just never strikes me as comfortable between the tackles. He wants to be outside the fray catching passes.
UDFA rookie RB Raheem Blackshear (6-11-2, 4-60-0/5) is not as good an athlete as Cook, but he did play with more fire/confidence.
 -- Colts rookie TE Jelani Woods (2-22-1/2) made his debut…after Mo Alie-Cox started with the 1st-team…after I saw Andrew Ogletree (1-5-0/2) in game…Kylen Granson was likely in there too ahead of Jelani. 2022 is probably going to be a waste for Woods because Frank Reich is out of his mind…and will be out of a job soon. Reich would start Nyheim Hines at TE if he could…strike that out, don't print that, I don't want Reich to see that and get any ideas.
Watching Woods, he's already their best blocker…which should get him on the field faster…but didn't this game or camp. On Woods' TD = Sam Ehlinger got in trouble, was scrambling around, he kinda tossed the ball up high in some desperation and Woods just went up with his huge range and just snatched it away from the defenders leaping after it and…TD. Woods should score 10 TDs like that this season, but he probably will score 1-2 TDs max.
In case you can't tell by now -- I got it out for Frank Reich. I already didn't like what he was doing, but then watching his 1st-team buckle in fear to the Bills backups would frost me if I owned the Colts. It's a shame. Reich is handed decent talent and he's ruining it to give the team over to past-their-prime QBs (Reich reliving his NFL life issues) and wants to feature do-nothing Nyheim Hines. Gus Bradley is his choice for D-C? Ridiculous. He couldn't hire/get to D-C Patrick Graham…or didn't want to…but he jumped in on Bradley. Reich has no coaching tentacles or 'guys' wanting to join him…they likely know he's a dead man walking.
 -- Again, to keep the bashing going, this Colts offense/passing game is not gonna be anything like people think -- and if so, how could it support Pittman to be a strong WR2…plus Alec Pierce and everyone's sudden 2022 beloved Parris Campbell (0-0-0/2)?
Campbell ran his usual unimpressive, uninspired routes as Matt Ryan couldn't connect with him like a real QB should've within the tight window short routes he tried to connect with him on.
Ashton Dulin (0-0-0/1) came in and worked some slot and outside with the 2nd-team, and he looked athletic and ready to make an impact, as usual…but they never push him.
Alec Pierce (2-27-0/3) looked really good…he has the movement skills and WR skills of a legit NFL WR. The problem being…he has Matt Ryan as his QB, and Michael Pittman as the current #1 WR.
There's one more thing I gotta say about WRs from this game…but it is going to be for subscriber's first so if you want/need to get a jump on it you can…
*Subscriber Extra Note (go to the subscriber areas to read this extra note)
 -- One of my favorite UDFA players…one of my favorite rookies…from this recent NFL Draft = SAF Sterling Weatherford (8 tackles, 1 INT). A 6'4/221 safety who played at safety and was better at being a big safety than Kyle Hamilton…and tested way more athletic.
He also played some OLB in college because he's a hitter too.
Imagine my surprise/joy when I saw Weatherford bulked up and sitting at ILB in this game! Great for him!! He's got an IDP future, I believe.