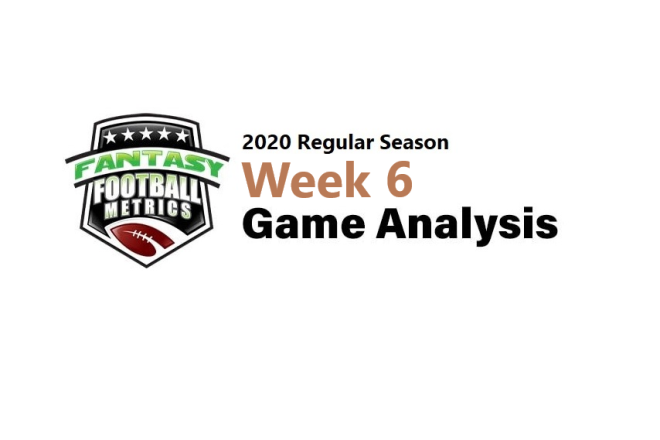 R.C. Fischer
FFM
27 August 2020
2020 Dynasty/Fantasy Week 6 Game Analysis: Chargers 34, Jets 28
I take notes during the live watch. I re-watch the game on tape looking for hidden clues to report on. Here are my notes/takes on what I saw and how it related to FF 2020. I write anywhere from 1,000-3,000+ words on each game, and I must move fast to get to all of them through the week…so, please forgive any typos/grammar.
Just when you think the Chargers can't get anymore embarrassing, then they go out and win this game.
It's a 'win' that's a 'loss' in my book…how Anthony Lynn is not fired right now is beyond me. Heck, he'll probably keep his job another season. He's fleeced the NFL, like so many NFL coaches – he'd be a better high school coach. Central casting for a TV show/movie coach…not good in the NFL. Matt Patricia is complained about constantly and no one says anything about Lynn.
The Chargers have invented ever-new ways to lose games after getting out to leads for a half+, and in this game they tried desperately to keep their 'get a big lead and lose it in remarkable fashion' streak alive, but alas…Lynn couldn't ruin it. The Jets game-tying chance landed short at the end.
The Chargers led the winless Jets 24-6 at halftime. Eventually pushing to a 31-13 lead with 20 minutes left in the game. No way the Jets would come back on the Chargers in that kind of deficit! Of course, the Jets went on a 15-3 run to pull it to 34-26 with 4+ minutes left, and then held the Chargers next drive, got the ball back and drove down into the LAC territory but could convert.
However, the failed drive didn't thwart the Chargers from trying to lose it with seconds remaining.
On 4th & 14 with 0:08 left, the Chargers decided to punt…but snapped the punt and let the punter run (from his own 20 or so) into the end zone to run out the clock. The punter ran straight to the back of the end zone and waited and got pushed out with 0:01 left. Instead of running around the end zone and heading to the far corner for defenders to have to chase longer to get to him, in order to run the clock to 0:00…the punter ran straight to the middle back and waited, which allowed the defense to get to him quicker, and he got pushed out on purpose with 0:01 remaining. Then instead of an ensuing onside or squib kick, they kicked it off long and allowed a return…but it was halted, and LAC won.
The Chargers tried hard to lose to the lowly Jets, but they failed. They are now (3-7). Get this – their 3 wins are against the Bengals (which they should've lost) opening day, the Jags, and the Jets. Three wins over teams who have combined for 3 wins between them this season. I cannot rest until LAC gets its 9th loss and I win my 'under' preseason bet on their 7.5 win total. This loss really would've helped.
The Jets are (0-10) but playing better and better…they should've beat New England Week 9. They flustered Buffalo Week 7. They roared back, didn't fold, here against the Chargers. The Jets are going to win a game, just not sure who against. Could be Miami this week.
Fantasy Player Notes…
 -- Once again, Kalen Ballage (16-44-0, 7-27-0/9) was the clear, lead RB for the Chargers. We're all excited by this, but note his three games as 'the man' for LAC:
16.3 carries, 60.33 yards (3.7 ypc) rushing…with his tallies getting lower and lower in yards per carry each game. He's just not a lead RB for a long period of time. He can fill-in, have a moment, but he is not an every game lead worker. He has always had bad vision and bad instincts/reads as a runner but is built like a mother. He can play physical and get yards with some blocking. Looks like a star, physically, but isn't one. There's a reason why he keeps bouncing from team-to-team.
I don't have a discriminating RB palette right now. Any port in a storm. Ballage has RB1 activity in PPR for now, so I'll ride it. Looks like we got one more week before Austin Ekeler returns to steal all the gold.
Remember, how excited everyone was for Joshua Kelley (4-0-0, 2-40/2)? He's now down to 3.0 yards per carry this season (on 102 carries). Some of that is on the O-Line.
 -- Just wanted to note really quick…Justin Herbert (37-49 for 366 yards, 3 TDs/0 INT) is awesome.
His game featured how bad Anthony Lynn is at coaching. So, he possesses this nuclear weapon in Hebert…and the guy has 290 passing yards BY HALFTIME and then gets scared and pulls back the reins and tries to run it out with his off-the-street RB and terrible O-Line and goes away from the only thing he's got (Herbert). Which, of course, allows the Jets right back in the game.
The Chargers should just throw every play.
No, scratch that. I don't want Anthony Lynn to get to 8 wins and stay coaching here and beat my 'under' win total bet. Lose two more games, then throw every play. Lynn will probably bench Herbert for Tyrod soon, as was his plan all along…his crafty eye said Tyrod was better than Herbert.
You wanna tell me again that NFL head coaches know more than fans/lay people because they are with the players all the time and we're not? Lynn saw Herbert all summer…and went confidently with Tyrod. That tells you what you need to know.
 -- Denzel Mims (3-71-0/8) was the recipient of the 4th & 9 throw from midfield that ended the Jets drive/chance to score/tie the game. It was a one-on-one coverage bomb and Mims got his hands on it but great coverage and no chance to catch it really.
I point this out because every week it seems like Mims takes another little baby step ahead in trust and the style/toughness of the catches that he's making. He has more steps to go, but a little storm is brewing with him…he's getting a little better each week. And I like the way either Darnold or Flacco have been throwing to him in times of trouble.
Trevor Lawrence + Mims might be a thing in 2021 after all.
It's still early in this process, but there are good signs showing.
 -- Ty Johnson (4-17-0/6) got some 3rd-down back/hurry up offense time and saw nice targeting but he didn't make any magic from them. There is some hope he is in this role again Week 12 with Perine on IR) and then gets some carries too. You'd think they Jets would want to see what they got in Ty, but they will likely go with Frank Gore as heavy as possible…just 'because'.
 -- Side note: Jamison Crowder (1-16-0/4) has kinda disappeared, but he got hurt and missed Weeks 7-8, returned with Flacco for a 2-catch Week 9 and then a bye and then his dud with Flacco. It seems like he's dead.
However, Weeks 1-6 WITH Darnold, Crowder was averaging 7.3 catches, 95.8 yards, and 0.5 TDs per game. The #7 PPR PPG WR in fantasy. He's Darnold's guy.
I mention this because you can probably acquire him for near nothing, thrown into deals (if trading is still happening) – if you want to gamble on him, gambling that Darnold is back Week 12 (or 13).
 -- IDPs of note…
Jets rookie SAF Ashtyn Davis (12 tackles, 1 TFL) had his first big tackle count game of 2020…it's been brewing, as I've been hinting for a few weeks. He could close strong for IDP because the Jets are on defense quite a bit.
LAC rookie LB Kenneth Murray (7 tackles, 1 TFL) had his best game, for IDP, in a few weeks. He's in coverage or blitzing (to no avail) some to take away from pure interior linebacker tackle tallies up the middle. I'm not down on him, but he's not useful right now…but once Lynn is gone, and he grows an extra year – he'll be a top LB in the NFL someday.  
Snap Counts of Interest:
55 = Ballage
16 = Pope
11 = Kelley
59 = Perriman
56 = Crowder
54 = Mims
35 = Gore
14 = Ty Johnson
11 = Perine