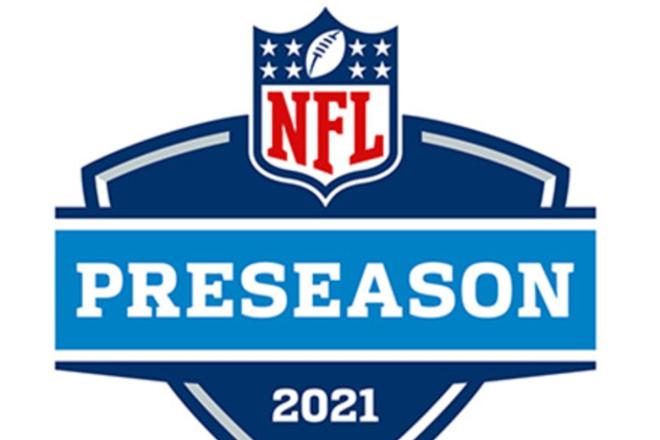 R.C. Fischer
FFM
26 August 2021
‍
2021 Dynasty/Fantasy Preseason Wk2 Game Analysis: Browns 17, Giants 13 (By Ross Jacobs)
This may have been the most dull game I've watched yet. There weren't many interesting young players to watch on either side, and both teams seemed content to just run the ball over and over trying to get out of there. I can't blame them. Is anybody else ready for the regular season yet?
--Browns RB report
Alvin Kamara clone D'Ernest Johnson (4-36-0, 4-23-0/5) was the lead back for Cleveland and did what he always does, quietly be the best 3rd string RB in the game. I wish this guy could get a chance to start or at least be part of a rotation. He's so smooth.
A lot of attention was heaped on rookie Demetric Felton (8-25-0, 1-12-0/2) when he was drafted but Felton is no threat to Johnson. I watched Felton closely. He's just not fast enough to be this electric satellite back he's been portrayed as. Now he does have nice hands and runs good routes and that looks like his best spot to me, out wide. They split him out wide a couple times and he definitely looked much better as a WR than as a RB. I'd move him to the slot personally.
John Kelly (9-58-1, 1-21-0/1) was also much more impressive than Felton but he'll get booted for the high draft pick because 'reasons'. He wasn't exactly great here, but he looks a little better than I remember him with the Rams. He's tough and gives good effort but just doesn't have the high-end athleticism to be a better player.
--Giants RB report
I'm going to have to side with the media on this one unfortunately. Devontae Booker (6-27-1, 2-13-0/2) started the game and took several carries before Corey Clement (9-30-0, 0-0-0/1) ever got in and Booker looked like the more effective back. It's not a huge difference and I think Booker's hold on the job is tenuous at best, but right now he looks like the lead to take over the majority of carries if Saquon Barkley isn't ready to go. It's probably a 60-40 split even then though.
Rookie Gary Brightwell (3-7-0, 3-12-0/5) looks the part physically but he doesn't look nearly agile enough. I wouldn't hold my breath on him as an under the radar guy.
--Random Notes
Browns rookie corner Greg Newsome (2 tackles) is looking the part. He moves around smoothly and confidently. There wasn't much room to throw on him.
2nd year TE Connor Davis (4-29-0/5) has a great frame and nice hands but he's tugboat slow.
Giants WR David Sills (3-31-1/5) isn't the most athletic guy I've ever seen but he's got nice hands and adjusts well to the ball. He's not going to make the roster but might make a nice WR5 someday.
The most intriguing player in this game was Giants TE Rysen John (3-58-0/3). He's a 6'7" 220lb former WR from Div II Simon Fraser University trying to convert to TE. 
Obviously he's very skinny at this point and absolutely must put on some muscle to fill out his frame, but if he can do that we might have something here. Little worried the weight would slow him down too much but he's got to add it first. He's got pretty good movement skills for his size and catches the ball like a receiver. His work here did come very late in the game against a prevent defense but you could still see the physical traits on display. Definitely a very long shot to ever make it but worth keeping an eye on. Unfortunately he went on IR with an ankle injury a couple days ago but if he can avoid a major issue he's eligible to come back later in the season. Probably a practice squad stash for now though.