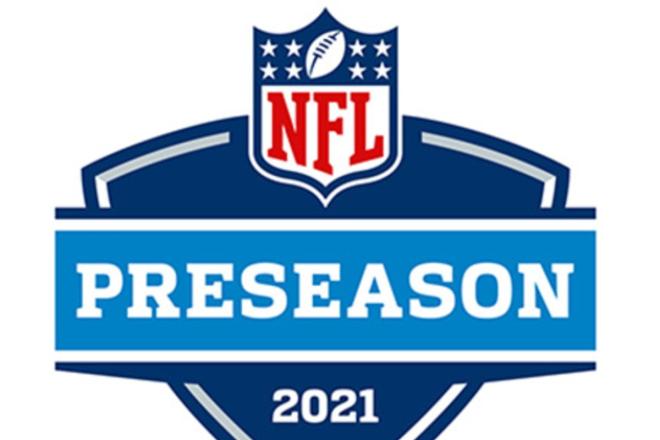 R.C. Fischer
FFM
23 August 2021
 ‍
2021 Dynasty/Fantasy Preseason Wk2 Game Analysis: Broncos 30, Seahawks 3
The Broncos ran with most of their 1st-team offense and split their two legit starting NFL QBs in this game for 3+ quarters…while Seattle fought back with mostly backups and backups to backups, so it's another game where it's hard to get a perfect feel for things because of the mismatches creating false realities.
Teddy got the start this week for Denver, his opportunity to work with the 1st-team in a live game scenario. Did he 'win the job' with this performance? Let's find out…
Dynasty/Fantasy Player Notes…
Teddy Bridgewater (9-11 for 105 yards, 1 TD/0 INTs) started and did what he does – ran the team efficiently. He did that last week as the second QB to work. He enters games and plays solidly. There was nothing new here from Teddy. He did what he does. You can win with Teddy.
Drew Lock (9-14 for 80 yards, 0 TDs/0 INTs) came into the game with the 2nd-team everything and was fine as well. He didn't put on a show like last week, but he didn't throw any bad passes, etc. He was also 'fine'. However, Lock played with much less energy/juice running with the 2nd-team than Teddy did last week in the same spot. It was almost like Lock was a little offended even being with the 2nd-team, and just went through checkdown motions…and if that is true, it puts this QB competition back to a 'toss up'. NFL head coaches don't like non-grinders. It shows Lock still has maturity issues, potentially.
I don't know who Vic Fangio is fooling, or what miracle he expects to see…or perhaps he was just hoping one of the QBs would faceplant in the preseason…but these two QBs are two totally different animals, and he has a very difficult choice to make to pick they style/fate he wants, and it's the same premise decision today as it was a month ago.
Denver has to pick between two worthy options. It's not an easy choice…
a) Do you pick Steady Teddy? A guy who will game-manage the team with 'C' grade performances, but who won't hurt you and is a team leader…and if you want to be a 'disciplined', safe offense to support a nice defense – then you pick Teddy. They didn't trade for Teddy on a whim. This is what they wanted at one time.
b) Do you have to go with Lock…who, at his best, is way better than Teddy ever will be – and is a guy trying to flash signs of a real passer, gunslinger/Brett Favre-ian QB. The one guy you have who might could try and even compete with Mahomes-Herbert in division? Watching Lock in this preseason game, he's the perfect QB in a snapshot glance – big, tall, good feet, a cannon of an arm with a rapid release. You dream about a QB with Lock's physical gifts, but with Lock comes NFL Head Coach's worst nightmare – turnover risks and some immaturity/cockiness. Lock will make amazing throws, and then sometimes a bad throw…more bad throws in the past/has been WAY better this year (albeit preseason).
Who do you pick? The guy who is a random 'A' or 'D' and everything in-between at any given moment…or do you just take the 'C', who is always going to be a 'C'?
Neither choice is 'wrong', per se...just depends on the team philosophy/situation. Are they rebuilding or going for it?
‍
It's like Deal or No Deal… There are two cases left, and one is a million dollars, the other $200,000. You're going to get good money no matter what. The banker offers you $400,000 to walk away/not take a risk to get the million. $400K is great money. $200K isn't bad if you're wrong, if you chase the $1M. One million really changes everything. Do you take your chance at a million (good Lock) knowing you might wind up with the $200K case (sloppy Lock) or do you just go safe and take the $400K offer out (Teddy)?
I say, you only get a chance at a million once (and you're facing millionaires in Mahomes and Herbert in division)…and the downside to going for $1M is not $0…it's $200K – so, you risk it with Lock. And you can bench Lock and go to Teddy in 1-2-4-8 weeks as needed. But I get the opposite argument to just settle for the nice $400K. NFL head coaches are so worried that they would choose wrong, that they'' take the $400K offer to avoid being wrong…and be happy with their $400K…their 9-8 season, a sneak into the #7 seed and thrashed by the #3 seed season, but they made the playoffs. Job safe for another year.
I don't know what 'deal' the Broncos are going to make, and if it is a Fangio decision…or a new GM from Minnesota (a Teddy guy) decision…or what John Elway (a Lock guy) has to say. My instincts tell me the NFL always chooses 'safe', and thus it will be Teddy.
What I would do, what they might do…is start with Lock because Teddy can come off the bench and take over the team if necessary. If they go Teddy, then you lost Lock forever…they might as well trade him the same day they bench him. They will for-sure destroy an asset (Lock) if they choose Teddy upfront. But NFL head coaches have zero business sense, and Fangio is about to lose his job – so, playing it safe is probably his bent, but we don't know if it is truly his decision.
Aside from the QB competition, there wasn't much to report on from this game…
 -- Javonte Williams (7-20-0, 1-5-0/2) started and didn't look as sharp as last week…he looked more like a rookie against a better defense thrown at him here. However, what Williams showed within some frazzled running (and an easy dropped pass) was natural things you can't teach.
Williams would run into trouble in this game, getting ahead of his blockers and making a bad choice of where to run…and he got hit clean because of it, but he wouldn't always go down. He made gains off his bad choices simply by being so difficult to tackle. He was like a bull lost in a china shop…frantically trying to escape and knocking over everything in his path not on purpose, but because he was a panicked bull in a china shop.
And when was the last time you even saw a china shop? And why would a bull be loose anywhere near a china shop in 2021? Where did that phrase even come from? It probably was a real thing many years ago, but like 200-300+ years later we're still using the phrase? Crazy.
Javonte showed he was a rookie a little bit here, but he also showed he has gifts from God that can't be taught.
 -- Rashard Penny (5-8-0, 1-6-0/2)) seemed like he had some gifts at one time, but it also seems like a million years ago since any of us felt that way. We're all clinging to hope that this might be the year…but Penny was splitting work with Alex Collins (7-20-0) here (wow, imagine that sentence even being typed) and neither lit up the field with their play. Penny obviously is more talented than Collins, but he didn't do anything here that made you get more FF-excited.
 -- Who does look better than before/prior days…Jerry Jeudy (2-40-0/2)? He's added some muscle and made some nice catches actually over the middle in this game. But I don't believe that 'scared to go over the middle' WRs ever get unscared…but who knows with the new age of athlete…or with maturity/age. I'd need to see Jeudy looking this comfortable against real defenses/pressure/secondary's for more than just two easy throws against backups in Week 2 of a preseason.
But he does look good. He has gifts, but he plays scared/finesse too often in a violent game…but with all that, we know he played at Alabama so what issues get other people benched won't happen with Jeudy. JJ has that X-factor FF value…no one is going to bench him. Sammy Watkins still has people paying him money based on a draft year fraud that has never been true, but he still always gets paid and is starting – so, why not Jeudy?
If Jeudy is going to drop 2 passes every game, but still get 8 targets regardless and makes 4-5 catches for things…then who am I to care about his drops (in FF)? Still, for his price…his hype…I'm not in the market really. I get more targets and things with Diontae Johnson and his drops…at a similar-ish FF price.
 -- Seattle LB Jordyn Brooks (7 tackles) looks like he's about to make the turn to Pro Bowl player…not just 'solid starter'. Man, he just moves well to the action and hits people well. He has high end athleticism for his position. This is going to be a tough defense to run on again this year.
…but he hit Javonte square once and Williams didn't even seem like he realized someone had touched him.
 -- Denver rookie Jonathon Cooper (3 tackles, 2 sacks) had a couple nice moments in this game. I don't know how much was 'him', and how much it was a poor blocker in front of him…but he did get a couple sacks here and looks like he'll provide solid backup pass rusher options for Denver's rotation.