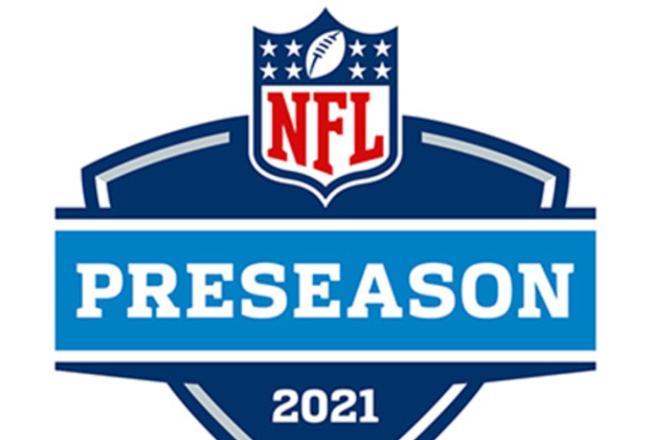 R.C. Fischer
FFM
22 August 2021
‍
2021 Dynasty/Fantasy Preseason Wk2 Game Analysis: Bills 41, Bears 15
Will the media pick up on the irony that Mitch Trubisky (20-28 for 221 yards, 1 TD/0 INTs) was the best QB on the field for the Bears here…but he is now playing for the Bills? Of course not.
Mitch played most of the 1st-half, leading the offense to a score on five of his 6 series. It was 31-6 Bills as Trubisky took the rest of the night off with a few minutes left in the first half.  
The Bills 2nd-team offense dominated the Bears 1st-team offense, and the Bills mostly 2nd-team defense dominated the Bills offense. Why the Bears think they are some kind of playoff contender is totally baffling. One of these teams is gunning for best in the league…the other is falling towards the single worst team/franchise in the NFL. I'll let you figure out which team is which…
Let's see what happened with Justin Fields's 2nd game of activity, among other things.
Dynasty/Fantasy Player Notes…
 -- Andy Dalton (11-17 for 146 yards, 1 TD/1 INT) started and was very mediocre…as is his state of ability these days. He played most of the 1st-half and was on the bad end of the Trubisky and Bills' defensive beatdown.
This Bears team is so bad that they should just chuck Dalton overboard and go with 'the kid' and take their lumps, but not only are the Bears 'so bad'…they are 'so delusional' that they won't start Justin Fields over Dalton Week 1 because they think they're a playoff team. They are not.
I think legit contenders can start a veteran and then pull the plug for their hot rookie when it's time.
Justin Fields (9-19 for 80 yards, 4-46-0) will make mistakes and might get in over his head from time-to-time as a rookie but he's a solid QB who can make plays with his feet…and given how bad the Bears O-Line is becoming, Chicago is better off with the runner/escape artist than the pocket passer – just like when the Eagles died on the O-Line last year and Carson Wentz got killed and then Jalen Hurts actually made the offense look good because he could escape the bad blocking. Same deal here with Chicago.
Fields does not look rattled at all in his first preseason appearances. He is taking more command, being more aggressive than Mac Jones has been in his two starts (Fields, Wilson, and Jones are the only rookie QBs that I've watched Week 2 of the preseason by the time of this writing).
If I were the Bears HC/GM, I would start Fields and just let this season die off…trade Jimmy Graham, etc. -- but the Bears are ultra-delusional and will start Dalton for a week or two or so to start the season.
Fields, like most new-age rookie QBs are ready to-go right now. The NFL is child's play to them…they've been groomed for this for a decade. In some ways, the NFL is easier than college – better blocking, better weapons. Fields looks more ready than Jones, Lance, or Lawrence at this point. Only Zach Wilson is ahead of Fields as far as comfort/ready-to-go (far ahead). Lance will be a better-than Fields in short order…just not this moment.
 -- Mitch Trubisky looked really sharp in this game…playing with extra juice against his former team. He's still not a starter talent/franchise guy, but he showed why this was a brilliant addition for Buffalo – Trubisky can help lead an offense and not kill it with horrible play. Go look at the Bears offense in the 2nd-half of last season…it was a top 5 or so scoring group when Trubisky returned to the starting lineup.
You want Trubisky to go burn his old team, and that's exactly what he did.
 -- The Bills' backfield…this is easy analysis…
Devin Singletary (2-21-1, 1-5-0/1) is clearly the most talented back. It's not even arguable.
Zach Moss (4-21-0) is a young, slow/plodding James Conner 2.0.
Matt Breida (5-10-0) lost his rookie season speed somewhere and hasn't found it since.
In the end, none of these guys matter much for Fantasy because Josh Allen is the offense. If Allen goes down, get in on Singletary.
 -- Bills WR notes…
Isaiah McKenzie (7-72-0/8, 1-4-0) got a ton of work here…he's clearly the 3rd-best WR on this team…better than Gabriel Davis, and probably better than aged-out Emmanuel Sanders. I think McKenzie got extra looks to see if he's ready to take over for Cole Beasley, should the Bills decide to dump or deal Beasley.
The Bills are too close to the title to mess around. I think Beasley will stay this one last year. McKenzie will be a #4-5 WR who has the 3rd-best FF scoring. If the Bills move Beasley – get in on McKenzie.
Jake Kumerow (2-20-1/5) is a tough-minded warrior WR who is too slow to be a serious WR option. He'll likely wind up in Green Bay at some point, to make Aaron Rodgers happy. The Bills may hold him as a #6 WR.
 -- There's been much made of Dawson Knox's (1-10-0/2) 'drops' problems. His first pass from Trubisky in this game…dropped a must-catch simple/short pass.
I think the Bills would love to add a real TE for this title chase. It probably won't be Zach Ertz (or they would have done that already). Watch for a possible Ian Thomas cheap deal here.
The Bills had Logan Thomas two years ago and let him get away. Huge missed-opportunity.
 -- Bills rookie WR Marquez Stevenson (1-3-0/3) returned a punt for a 79-yard TD but as a receiver he isn't standing out. He should make the team as a last WR/return man.
 -- Young Bears players of note…
Khalil Herbert (3-15-1, 1-3-0/1) looks way more interesting than Damien Williams (5-8-0, 1-2-0/1) to be the #2 RB (with Cohen out), but as stated before…the Bears are delusional, so they think Damien Williams is that same 2019 guy. Different times, different offensive surroundings.
WR Rodney Adams (3-89-1) has been making eye-catching plays the past few weeks (in games, in camp)…including a catch off a CB's helmet, then breaking off the tackle attempt by that CB and racing for a 73-yard TD in this game. Adams is making a case to stay and for Riley Ridley (best route runner of the 2019 draft according to Daniel Jeremiah, if I'm not mistaken) to get dumped.
My man, rookie ILB Caleb Johnson (3 tackles)…recovered two fumbles and made a special teams (kick return) tackle by racing downfield and being the first to the area and just knocking the blocker back 1-2 yards and right into the kick returner for a credited tackle.
This was the best video recording I could get of the tackle Johnson made by knocking another human sailing into the ballcarrier: https://youtu.be/SGrnla434NY
Oh, I did find it (for real). It will open up to that play at 0:40: https://youtu.be/65urMNUb9-s?t=40