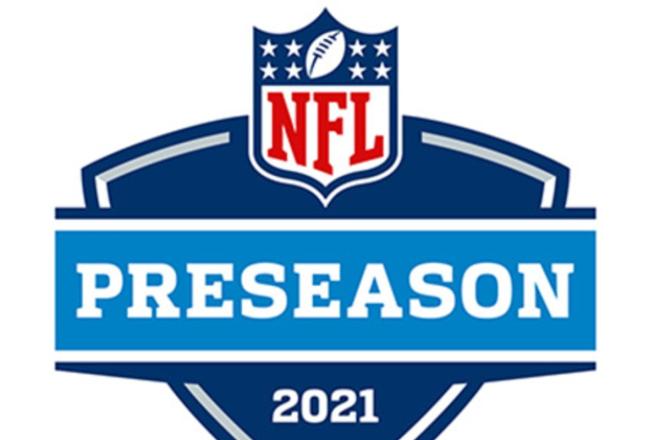 R.C. Fischer
FFM
21 August 2021
‍
2021 Dynasty/Fantasy Preseason Wk1 Game Analysis: Packers 26, Texans 7 (Extra Notes AND David Culley New Coach Review)
Ross Jacobs already wrote up this game, but I watched/studied it too and am adding my notes of-interest in as well. At the end, I'm going to do my (quick) review of David Culley as well (the last new head coach I'm going to review) and I'll explain why I'm doing that here when we get to the Cully section (the final note on this report out).
 -- Ross texted me, before I watched this game at all, and wrote: "Uhhhh...you need to watch Jordan Love."
I was intrigued by his note, but I thought -- surely Love wasn't 'all that'. So, I put on the tape…and, gulp, yes…yes he was something to watch (in a good way). I was stunned. I scouted Jordan Love for his NFL Draft, and I could see the physical tools…but also saw a guy who played a bit nervous, which caused him to throw passes that didn't need to be/shouldn't have been thrown (this his high INT rate his final season).
Love blended into the background at his Senior Bowl…as they progressed from 7-on-7 to 11-on-11 to pads to the game, Love progressively faded each day. I just didn't think Love had the full it to be a star/franchise QB. Possibly a mediocre/decent NFL QB in time, but not the hot QB prospect he was said to be initially (initially, some were pushing him as the #1-2 pick in the draft).
Love did not play passively in this preseason game. He took the bull by the horns, so to speak – he took it right at Houston. He was poised, confident, and accurate with a live arm. What I was most impressed with was how he reacted to pressure, because Houston did get to him/in his face a few times – and Love just threw the ball through it, around it, he dodged trouble but kept his composure. It was a terrific 'debut' if you will.
Now, we do have to keep in context – he was facing Houston, and they're terrible. It was more 2nd-string defense than not at the start…and/or their starters are like 2nd/3rd-strings for most teams. Love also threw more safe, timing passes than anything else. We didn't see him blasting away at the middle of the field from the pocket. But for what he did do, his first game/contact action – he was a nice surprise.
I've watched the five 1st-round pick rookie QBs in their debuts by now. And right this very second, for the one season of 2021 – I think Drew Lock and Jordan Love might be better than all five…again, that's RIGHT NOW…given they have a year+ under their belts. That's how good they flashed in their 2021 Week 1 preseason games…albeit in the preseason.
We need to see what happens when they face elevated competition/defenses, but their 2021 debuts were wonderful from what I expected for Lock and Love.
Which, if Lock and Love breakthrough…the NFL is going to have a real problem…there is so much QB talent flooding the NFL, and it is adjusting to the pro game with ease and now mediocre QBs are growing fast in the offseason – where are all these capable guys gonna play? No team will need a QB in another year or two…and QB salaries should (but won't) come down because of the supply and demand. Dak Prescott is a nice QB, for example, but if 8-10+ legit QB prospects are popping out of the 2020-2021-2022 drafts…why pay Dak $30M+ a year?
And if the QBs are flooding the NFL…then it means the MOST important position in the league will not be the QB in the future, it will be the O-Line giving all these talents time (or taking it away).
I want to see Love's next work…but no more blowing off Love as a non-factor until I see differently.
 -- David Johnson working as a 3rd-RB, a 3rd-down back. Utterly ridiculous…when his competition for the one role is Mark Ingram.
It means to me David Johnson is on the move/available in the NFL. And if that's true, the Fantasy gold here is…when the news fully grips that DJ is just a #3 back and his ADP plummets – then slice in fast and get him cheap, hoping that he'll be traded before Sept. 1st. I keep hearing the Rams and DJ possible as well as the DJ and the Bills (not good for FF) and I've heard whispers of DJ to the Chiefs.
DJ is dying for FF right now, but he could rise back up in a moment's notice.
 -- I was not impressed with either rookie WR in this game, of note…
Nico Collins (1-24-0/1) didn't look like he was starting to me. And he didn't look like he was moving with a burst. Good agility/cuts but no straight line pop on the few routes I observed, but his play time and touches were limited. It's too soon to pass judgement from this brief glimpse but this Texans team sucks so bad…I'm going to start moving away from hot Nico Collins pursuit going forward. Lots of other rookies are starting to pop where you'd Dynasty Rookie Draft Nico. I'm still on-board, but he didn't do anything to help me get excited here.
On another note, Amari Rodgers is a bloated Randall Cobb, he's never going to matter much in this league.
 -- If I didn't know better, I'd say Chris Conley (4-51-0/4) is the #1 look for Tyrod Taylor. Conley is back from the dead in my next projections update. Not a star, just more targets are coming his way in a bad passing game.
 -- Devin Funchess (6-70-0/8) was terrific, but where's he gonna get play time on the GB depth chart? He will probably make the team as a #4-5 WR.
 -- The young Texans IDPs of note…
Rookie LB Garret Wallow – I agree with Ross's assessment. Looked OK but looks too small to be an NFL linebacker at a glance. I think he needs to move to SAF/OLB hybrid.
Rookie DT Roy Lopez only played late, but he was a force that couldn't be blocked by one guy…and he did get a sack here. Lopez impressed; Wallow landed flat for me in his debut.
 -- OK, the David Culley review…
I'm putting this here in the game notes because it's not worth my time to write a long-ass report on him and try and go on and on projecting his impact on Fantasy Football. My review of Culley can be kept short and sweet…
1) Nicest guy in the world, I hope he proves me wrong and wins 10 Super Bowls in a row.
2) He should've never been hired to be an NFL coach in this era.
He's been a long-time assistant to several real coaches (Reid, McDermott, Harbaugh) because he's that 'good cop' who is pleasant to be around and does what he is told. Everybody likes/loves Culley, but he's not a strong/real head coach material, he's an assistant coach thrust into a role he's not built for. He's a sidekick. He's middle management. He's not a head coach.
I watched his intro press conference and watched/listened to him in other interviews and mic'd up features behind the scenes – and he is nothing. He is a sweet high school coach that the community loves – the players don't believe he's a real head coach. I can see it in their faces when they're around him.
Culley's big thing, which lets you know what a zero of a head coach he is, the thing he lives for is 'breaking it down' after he gives a 1-2 minute useless/cliché ridden talk to the team. 'Breaking it down' as in everyone putting their hands in and doing a 1-2-3-____ (word, like 'team'). Culley is never more excited than to assign a player to 'break it down'. The team responds with a monotone, eyeroll grunt of '1-2-3 team'. That's so played out…but Culley thinks it's fresh and team building.
Culley does have his staff, and himself, wearing t-shirts that have the word 'team' all over the front...to let you know he's serious about 'team'. Again, totally ridiculous. Culley doesn't have the gravitas to pull any of this off. It's a joke.
Of all the new head coaches I researched/reported on this season – Culley challenges Nick Sirianni for the worst hire of 2021.
Culley was hired to appease Deshaun Watson, and it didn't work…so, now the Texans are stuck with a nothing coach and the worst roster in the league.
Mark Ingram as your lead back, seriously?
Tyrod Taylor as your starting QB? Tyrod is the curse of NFL head coaching…the sign you're an idiot coach is when you gleefully start Tyrod Taylor Week 1. His last three teams all wanted Tyrod because he's so nice and polite to the coaches, so Hue Jackson, Anthony Lynn, and now David Culley CAN'T WAIT to start him. Culley is going out like Hue and Lynn, in effigy.
If Tyrod wasn't bad enough, then actually drafting Davis Mills means you're confirmed as the worst talent evaluators in football – so there's no GM or head coach worth a spit in Houston to rely on to fix this dumpster fire.
I hate to agree with the masses, but I am all the way the hell out on the Texans for the NFL…and for Fantasy – sell it all. After studying Culley the past week – 'I'm out', way the hell out. David Johnson is screwed…a backup to Mark Freaking Ingram. Nico Collins will be working with total garbage at QB for years, it seems. Suddenly, I'm with Deshaun Watson – get me the heck away from this team. The only thing more pathetic and sadder than Watson's massage life is the state of the Texans team from Owner to Head Coach and GM down to the roster. What a total disaster.
I'm done with everything to do with this franchise from here forward. Do with that, for Fantasy, what you wish. If you already drafted Nico Collins and are ticked off reading this – join the club. But we're facing a crisis here with Culley/the Texans and no matter how good Collins is – he's stuck in this mess, unless Watson miraculously returns to the team. 
‍
‍
‍