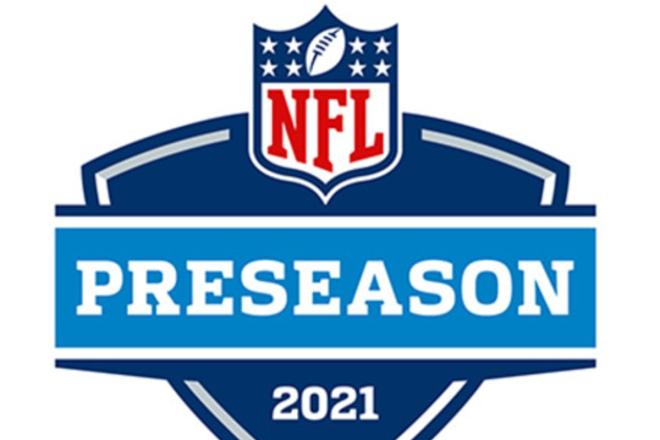 R.C. Fischer
FFM
18 August 2021
‍
2021 Dynasty/Fantasy Preseason Wk1 Game Analysis: Colts 21, Panthers 18 (by Ross Jacobs)
This game had a ton of young players I was interested to see. It took me a couple watches and several rewinds to make sure I was getting eyes on every player. Ultimately I didn't see anything earth-shattering to report on, but there is some fantasy relevant info.
--Who starts if Carson Wentz isn't ready Week 1?
Chalk up another one for the big-armed, formerly erratic QB's. I am once again shocked to report that between the two potential starters it's Jacob Eason (15-21 for 183 yards, 0 TD/0 INT) that looks like he gives the Colts the best chance. I'm not saying Eason is taking over for Wentz or any such thing. I'm not saying he would be a great fantasy performer. What I'm saying is he looks completely comfortable and in control, totally not rattled, just like every other decent young QB these days. Eason's arm was live and mostly on target all night. He made good decisions although he was doing a little too much one-read and throw. Despite that he played a perfectly fine game and I see now reason why he won't start if Wentz is still out in a couple of weeks.
Now that's not me trying to take anything away from Sam Ehlinger (10-15 for 155 yards, 0 TD/1 INT, 8-30-0). Ehlinger played exactly like RC scouted him, a smart, scrappy QB that can work the underneath stuff accurately and gives you a little bit of added running. He's fine, a serviceable backup, but it's also clear that he's too limited as a passer to really be a high-end starter. Ehlinger had a couple of really nice touch passes here, but he really hangs the ball up for anything over 20 yards. He just doesn't have the arm needed to last long. He's fine but this is Eason's job.
--How good is PJ Walker (10-21 for 161 yards, 1 TD/0 INT)?
He's ok. I'd rather roll with Walker than Sam Darnold for what that's worth. At least Walker has an NFL arm and can run a little. Honestly, the Panthers might be forced to make this move at some point. It wouldn't shock me. Not that Walker is their savior, but he can do some things to give your team a chance. Of course the Panthers have already invested so much in Darnold they won't want to look like the idiots that they are for trading for him, so they'll most likely keep bashing their heads in instead of pulling the plug on Darnold early.
--The Christian McCaffrey handcuff
If the Panthers are smart, and I'm not so sure they are, then Reggie Bonnafon should stay the backup to McCaffrey. He's a million times better than rookie Chuba Hubbard (7-80-0, 1-2-0/4) but Matt Rhule's wife loves Hubbard because he ran really good for Oklahoma St against Rhule's Baylor team one time and so Hubbard has protected status. I'm not making this up. Rhule's wife helped get Hubbard drafted. You think this coaching staff might push Hubbard a little? I think they might.
Nearly all of Hubbard's yards came on one run where he was initially stopped at the line of scrimmage but the refs didn't blow it dead and the Colts gave up on the play thinking it was over but Hubbard kept his balance, bounced out of the pile, and took off down the field. He was caught from behind because he's not that fast. If Hubbard ever does get in some spot starts, don't think you're getting a secret star. He's not. He's just another guy.
--The Panthers 2021 rookies
Terrace Marshall (3-88-0/5) picked up 60 of his yards on one play after PJ Walker scrambled to his right and found Marshall alone after coverage broke down. Marshall took off upfield for an easy touchdown...and was caught well before he got there by two defenders he should have left in the dust. This guy supposedly has 4.40 speed, but if so you sure couldn't tell it here. Overall he looks fine to me but as more of a possession receiver than the speedster deep threat he was marketed as.
Shi Smith (1-26-0/1) looks like the better pure receiver of the two to me. He's small but has really good feet off the snap and is very tough for his size. On his lone catch he beat his man on a deep sideline route, made a nice adjustment to the ball, and brought it in while taking a hard hit from the safety. Smith bounced up like nothing had happened. He looks like a potentially very nifty starting slot receiver. Smith is what the Packers thought they were getting with Amari Rodgers.
Another play I was intrigued to see was TE Tommy Tremble (3-19-1/4). I made the case to RC that he was a decent pick in the 2021 draft because he has some underrated athleticism and is a hellacious blocker. We figured that he was going to be on the field sooner rather than later due to that skillset. I'd say it's a pretty accurate assessment so far. Tremble looked just fine as a receiver here. He's a decent mover although not high-end. I don't expect him to ever be a fantasy star due to his size and just decent athletic ability, but he'll be on the field and probably take over as the starting TE a few years down the road. For now he'll be behind/sharing with Dan Arnold and Ian Thomas.
One of RC's favorite under the radar players from the 2021 draft was DT Daviyon Nixon (2 tackles). He didn't do anything to blow me away but looks like he belongs. I was surprised to see him mostly rushing with power instead of using his tremendous agility to snake by blockers. Maybe he just needs some time to adjust. I don't see any reason to dismiss him, but I was hoping for a little more.
--State of Indy's receivers
Parris Campbell (1-37-0/1) looks fully healthy and just as fast as ever. He was working the slot and just blew past his defender for his single catch. Don't know if Campbell will see enough volume to matter for fantasy this year, but at least we know he's still got the juice.
The most impressive player in this game though had to be Mike Strachan (3-57-0/5). Strachan is 6'5" 225 lbs with 10" hands and put up a 4.54 40-time and a 6.96 3-cone at his pro day and let me tell you, he absolutely lives up to those measurables. This guy has phenomenal feet for a man that big and is able to snatch the ball with ease. I urge everyone to go watch his highlights from this game, especially the catch on the left sideline. He beats his man cleanly off the line and just goes over top of him to pluck the catch out of the air. The Colts would be doing themselves a favor to get this guy the ball more. There's no way he should be behind Zach Pascal on the depth chart. They may not be able to keep him off the field if he keeps playing like this.
--Is Marlon Mack healthy?
Yes. For the moment. And he looks fine, at least as fine as Marlon Mack (4-12-0, 1-3-0/2) can look. He's never been that great a runner, but for whatever reason the Colts love this guy way too much. If he stays healthy I'd be a little concerned about how many touches he might funnel off from Jonathan Taylor, not because he's anywhere near as good as Taylor but just because Reich loves rotating backs.
‍
-- by Ross Jacobs
‍



‍