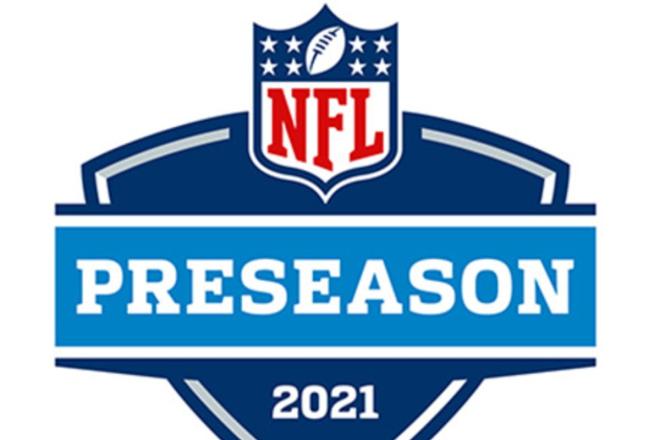 R.C. Fischer
FFM
19 August 2021
‍
2021 Dynasty/Fantasy Preseason Wk1 Game Analysis: Raiders 20, Seahawks 7 (by Ross Jacobs)
This wasn't a great game for scouting young talent. Neither team has a whole lot of interesting young players and I didn't see any real surprises either. Was hoping for a sneak peak at Bryan Edwards, but I'm kind of glad he didn't play as I don't want the secret getting out too soon.
--12 tackles seems impressive
Seattle LB Ben Burr-Kirven (12 tackles) had an impressive stat line, but I'm honestly not sure how he got it. Sure, he was in on several tackles but they weren't particularly impactful tackles, more just him being in the right place at the right time. He's got some decent movement skills and he's tenacious but he's also really small. Some sources project him as the starting weak side linebacker. You could do worse.
--The opposite of Burr-Kirven
Another Seattle linebacker stood out for the opposite reason as Burr-Kirven. Cody Barton (9 tackles, 2 sacks) has a legit NFL body and athleticism but doesn't really know what he's doing or have a killer instinct. He floats around aimlessly a little too much and consequently is sometimes a step too late to the party, but when he's on the move he sure looks good. His two sacks both came on delayed blitzes after the offensive line was occupied and the QB was trying to escape. Barton closed the gap in a hurry though. If he can put together the mental part of the game he would make a much better starter than Burr-Kirven.
--The Raiders best new defender
Rookie 5th round CB Nate Hobbs (2 tackles, 1 sack) looks like a baller. He is smooth in coverage and very fast. His speed was fully on display on a corner blitz out of the slot that resulted in a sack. He's listed as the backup nickelback behind Nevin Lawson (1 tackle) for the moment, but it's not going to be long before he takes over that job and never gives it back. Very impressed.
--Will a real Raiders linebacker please stand up?
Javin White (6 tackles) is a natural weak side linebacker. Smooth, decent speed, very good at navigating space and making tackles in the open field. He has some problems picking through a lot of trash, but give him a shot at a RB on a screen pass with a couple blockers and he'll find a way to snake through for the tackle. Not the most physical guy ever and a tad thin, he's definitely not a hitter and can get shaken up on harder contact. He's got the athleticism and ability but I'd like to see him thicken up and toughen up a bit. Might become a starter outside in a year or two. Not a star but could be a role player.
Tanner Muse (2 tackles, 1 PD) is listed as the starting strong side backer by some, but he didn't come in the game until well after Javin White. He is definitely the most athletic Raider linebacker and looks very smooth in coverage. Also looks like he's bulked up a little since converting from safety. He doesn't look thin the way White does. Not sure how he's going to handle it once blockers get downhill on him but he's got the tools to play. In my opinion they should have him on the weak side roving around in coverage.
--BJ Emmons back from the dead?
I wrote a long scouting report on rookie RB BJ Emmons (9-45-1) after he signed with the Seahawks after the draft due to his unique background and how his profile fit a lot of things they looked for in a back, but he was cut shortly after. RC and I both assumed that was the end of Emmons as Seattle seemed like the ideal spot for him to actually catch on and getting cut so quickly after signing isn't a good start. 
He's got another shot now with the Raiders and I'd say this look validated some of what I was saying about him. I don't think he's a future star, but he can play in the NFL. He's not out of his depth. Emmons has a solid athletic profile, runs hard with good balance. He's a serviceable backup and like many backs could hold down the fort in a pinch.
He's listed co-3rd string along with Jalen Richard so that's some decent respect considering Richard has been with the team for a few years. Emmons is likely to keep Trey Ragas (13-62-1) from making the team. Ragas also ran tough but he doesn't have quite the athleticism needed.
--Can we finally get some good announcers for football?
I have to mention this because it was driving me crazy. The announcers in this game started gushing about how great Nathan Peterman (29-39 for 246 yard, 0 TD/1 INT) has been for Las Vegas. They went on and on about how steady and reliable and accurate he was. 
Are we talking about the same Peterman? The guy that threw 5 INTs in one half for Buffalo a few years back? I guess if you consider 6.2 ypa, 4 sacks, 0 TD's, and an INT "steady and reliable." He throws nothing but safe, short passes just like every other talentless QB in the league, thus the high completion percentage, but who cares? That is such coach-speak BS. These guys would rather have a noodle-armed, first in the door last out, suckup, yes sir no sir type QB than someone that can actually win games but does it without being a super hard working kiss ass. My point being...there's no point because nothing is going to change. The NFL loves this kind of nonsense. Just don't ever listen to any of these people because they have no idea what they are looking at. "They really like this kid..."
--By Ross Jacobs
‍
‍
‍
‍