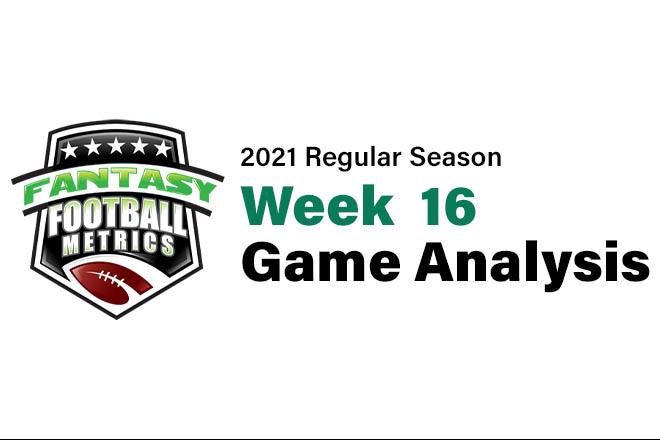 Ross Jacobs
FFM
29 December 2021
2021 Dynasty/Fantasy Game Analysis Week 16: Eagles 34, Giants 10 
This game was somehow 3-3 at the half, but in the next 20 minutes after halftime the Eagles stomped on the accelerator and scored 31 straight points to put the poor Giants out of their misery.
As I speculated last week, the Eagles have become a really solid squad. They have been destroying weaker teams for weeks now. They draw a dying Washington team next week for what should be another comfortable victory, and they finish up with Dallas in week 18. They can no longer win the NFC East due to some weird strength of schedule tiebreaker that was triggered by the Raiders beating the Broncos, but a wildcard spot is still very much in reach.
The Giants are just pathetic at this point. The defense isn't that bad and the offensive skill positions are absolutely loaded, but as with most bad teams, QB and offensive line are a problem. I'd like to see Gettleman get one more chance to fix those problems but he likely won't get it.
Fantasy Notes
--Miles Sanders broke his hand here, so Philly will roll with a duo of Boston Scott (12-41-1) and Jordan Howard (9-37-0) against a Washington run defense that is breaking down so badly that teammates Daron Payne and Jonathan Allen got into a fight on the sidelines of their game.
It's a great spot for the two RB's, and I expect a 50-50 split between them with Howard perhaps taking a few more carries and Scott getting a couple catches. Both guys look like upside RB2's this week. Just have to hope Hurts doesn't vulture all the TD's (or you could start Hurts and hope that he does!).
--Love the growth we're seeing from Devonta Smith (5-80-1/7). There's still no consistent connection week to week with him and Hurts, but I like how Smith is figuring out how to separate. He's going to be a very good WR next year. How good will depend more on Hurts's growth or lack of growth as a passer. Even if Hurts remains a somewhat limited passer though, I still see room for a WR1 here with Smith provided they start targeting him more. I think it'll happen in 2022.
--What happened to Dallas Goedert (2-28-0/4)? It was a near-miss game for him. He dropped two passes but also had a TD called back for a holding penalty. It was very nearly a 5-60-1 type of day which would have been pretty good. Still, it seems like the Giants might have some special sauce for holding him down because they did the same thing to him a couple weeks ago. Love Goedert again this week against Washington. When they played two weeks ago he dropped 7-135-0 on them.
--Jake Fromm started for a while and it was as bad as could be expected. He could barely complete a pass with his weak arm and complete lack of pass protection. To be fair it would be hard for any QB when you're getting hit literally every play. But Fromm isn't good enough to even attempt to make something out of this disaster situation. He really shouldn't even be a backup. Very likely he'll be on the sidelines in a couple years and try to follow the Kellen Moore path.
--You know who did look good? Kadarius Toney. He's moving around like a star receiver again. No issues there. Unfortunately, it's most likely not going to mean a whole lot with Mike Glennon back at QB and this same terrible offensive line, but there was a definite plan to get Toney the ball. He was the first look here despite playing far fewer snaps than Slayton or Golladay, more so with Fromm than Glennon. The QB's know who the star player is at least.
There is some mild hope here playing a bad Chicago secondary this week (but frigid temps on the field are a concern). I do think Toney could be considered a flex option as a WR2.5-3 with upside.
--Saquon Barkley has no upside. He's fine but this offensive line is maybe the worst in the league and he's not even taking the most snaps anymore, Booker is. There's just nowhere to run and Barkley is getting hit almost immediately on every carry. I'm not even sure he's a RB3 at this point. That's how bad things are. I don't think you can start him this week against Robert Quinn and Roquan Smith.
IDP Notes
--Both TJ Edwards and Alex Singleton are killing it for fantasy IDP leagues. Edwards is averaging over 10 tackles per game over his last 8 games and Singleton is among the league leaders with nearly 130 tackles on the year.
Snap Counts of Interest
61 = Slayton
61 = Golladay
39 = Toney
41 = Booker
26 = Barkley
22 = Howard
20 = Scott