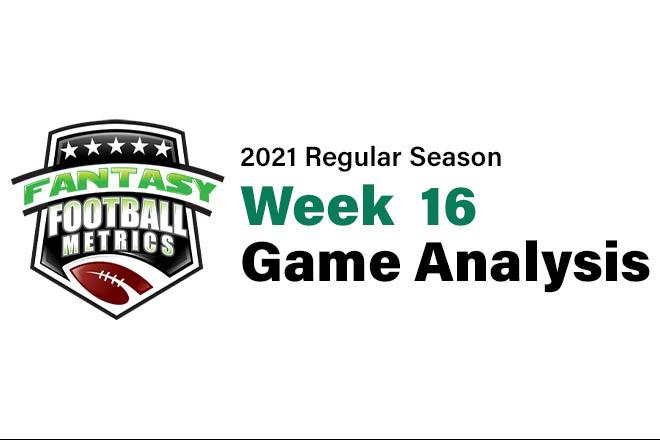 R.C. Fischer
FFM
28 December 2021
2021 Dynasty/Fantasy Game Analysis Week 16: Colts 22, Cardinals 16
This was a bigger disaster than the football world will make of it, for Arizona. Indy entered this game with O-Line corrupted with COVID/injury…three starters out. Then they lost the heart and soul of their defense (Darius Leonard) right before the game due to COVID, along with top SAF Khari Willis. In-game, the Colts lost another O-Lineman and dealt with a few other injuries. This should have been a Cardinals crush party…but it was the other way around.
It wasn't due to turnovers or anything fluky…this was Indy just handling the Cardinals. The better team won. And when you consider how many key injuries the Colts dealt with, and still manhandled the Cardinals – this is the straw that broke the Cardinals back. They are going to make the playoffs, but they are done for the season. Their soul ripped out and stomped on in this game…a three-game losing streak to mostly teams they should never lose to (namely the Lions Wk15)…including the Colts here, given the state of injury they were in.
Arizona has gone from sneaky Super Bowl pick, and possible D-C Vance Joseph up for head coaching jobs to…'Is Kingsbury the right man for the job?' Sports talk chatter. It's a legit question…for another time. We need to stay focused on info for Week 17 FF title games.
Arizona falls to (10-5) but they are all but assured of a playoff spot, even if they lose out. They will likely lose the NFC West to the Rams, but we'll see in this bizarre year of COVID 2.0. If Arizona has the same record as LAR by the end of the season – Arizona holds all the tiebreak advantages. Whatever Arizona does…they aren't going to be a #1 seed in the NFC, and they likely aren't getting out of the 1st-round. This team is dying to the finish.
Indy gets a massive win, given the circumstances, to go to (9-6)…but even if they win out, Tennessee is virtually assured of being the AFC South champ unless Indy wins out and TEN loses out the final two games…but the Titans have Miami and at Houston to go…there's at least one win there…you'd think. Indy is cruising for a top wild card sport now.
Fantasy Player Notes…
 -- I'm not sure what's wrong with Kyler Murray (27-43 for 245 yards, 1 TD/0 INT, 4-74-0). I don't see anything wrong with him per se, more a general overall slump/drought for the offense.
Perhaps, it's the lack of DeAndre Hopkins…which, if the case, is pretty sad that the Cardinals have invested in Kirk-Green-Ertz and Kyler can't do a thing with them.
Perhaps, it's another later season collapse post-return from injury for Kyler…which happened last season as well? He doesn't look hindered, though.
We can dissect this in the offseason because right now all the focus is on Week 17 for (most all) FF titles…so how do we play this for Week 17? Well, it's not great going into Week 17 because Detroit's defense flustered him Week 15, then Indy's semi-depleted defense flustered him Week 16. What do we think Dallas's defense will do to him Week 17…the best of the three defenses I just mentioned? Kyler is likely going to be a lower-end QB1 Week 17…where, if needed, you hope and pray he clicks back into form.
Kyler doesn't look bad, but he's not good/great, that's for sure. The offense just looks slightly off, and more (me reading into it) they just look uninspired. Kyler has a fatal flaw to go with his ton of talent – he's not a leader of men. He's not an aggressive/never-say-die type…he's a whiner/pouter, and he's been coddled his whole life and is coddled today by his coddling coach. There's no grit to Kingsbury…there's no grit to Kyler…thus, there's no grit to the Arizona Cardinals in times of trouble. They're failing in clincher games, and on national TV games. Kyler is a finesse player it appears who wilts some under the spotlight.
He's been great for FF the last two seasons for about 10-13 weeks and then has stumbled to the finish line and been hurt (and that may be the cause of the stumble).
One way or another, it's something to worry about into the future…and into Week 17. I think he/they can kick it into gear, but I have low confidence in it Week 17…but there is some confidence/hope for it. It does not look terminal…but now it is making me nervous, as a Kyler fan/owner.
My instincts of last (2020) DYNASTY season to trade Kyler for Justin Herbert+ and or Josh Allen+…I thought maybe it was premature seeing Kyler's performance early in the 2021 season, but now I'm thinking, Dynasty-wise, that your future is probably better with Herbert/Allen. We'll re-examine in the 2022 offseason.
 -- We now know what the Hopkins-gone WR pecking order for Kyler is…
#1) Christian Kirk (8-54-0/13) is the clear top guy…even though he was a ghost for three quarters.
#2) Antoine Wesley (2-29-1/4) got limited targets, but they were all good targets…end zone/deep ball shots.
#3) A.J. Green (1-33-0/3)…Kyler has virtually no connection/same page look with AJG.
 -- You can stick a fork in the Arizona-DST, they are done. Hot first 10+ weeks and then a collapse at the end. Why? I don't know. Would have been nice to have J.J. Watt still there, but that's not a reason for a defense to go from top 3-5 to a collapse. Thumped by the Lions Week 14. Thumped by a besieged Colts O-Line here. Week 17 at Dallas is not favorable.
What about the Indy-DST? They have kinda swapped places with Arizona…the Colts now have the most opportunistic defense out there, but note they lost Darius Leonard right before this game with COVID, but then he went on IR for the rest of the regular season. That is a big hit to the heart and soul of this defense – but facing Las Vegas Week 17, they might be able to be a DST1 hope with such a strong unit overall.
E.J. Speed (9 tackles) is a pretty good fill-in for Leonard, and a decent IDP sleeper the next few weeks.
‍
-- Chase Edmonds (16-56-1, 8-71-0/9) was fine here in lieu of James Conner (DNP)...this is the type game he can have when the Cardinals aren't blowing opponents out like they were the 1st-half of the season. We need him involved in the passing game with Arizona chasing opponents not way up big and just trudging to victory with Conner. Of course, we love Edmonds with Conner out/away...and that may be the case again this week vs. Dallas. This was the Edmonds I was drafting all preseason, but it didn't work out...until Week 16...
 -- Matt Prater (1/3 FG, 1/2 XP) was the #4 scoring kicker in FF the last 3 weeks, and he was helping many run to and through the FF-playoffs, but picked a bad time to forget how to kick…2 missed FGs and a missed XP here on top of all the other Cardinals troubles. Who knows what might have been had Prater hit those early FGs?
Is it a concern for him going into Week 17? Maybe. He's a veteran, but he also just kinda-sorta cost his team the game here. He's kicking indoors Week 17, which is good (but that was true here too). He has been good…which is good, but this now recent egg…who knows if it lingers with his confidence? I'm inclined to stick by him, where I have him.
 -- For what it is worth, Budda Baker (12 tackles, 1 sack, 2 TFLs, 1 PD) played his arse off…his first 'Budda-like' game in a long time this season…for IDP results. Maybe he's got some upside Week 17 as a spot start DB, if he's trying to win games on his own as this Arizona defense collapses.
Snap Counts of Interest:
56 = AJG
55 = Kirk
50 = Wesley
05 = Isabella
63 = Alie-Cox
02 = Doyle (hurt)
**College Football Metrics 2022…new season signups coming in January 2022**
The new season of CFM will be starting up in January, as always. A little different schedule this year as the NFL extended their season by a week and the Senior Bowl was bumped back a week as well. We should have a Senior Bowl, NFL Combine…it looks like it will be a normal scouting year!
The NFL Draft, Dynasty Rookie Draft, and regular season ahead rookie analysis all gets started through CFM in January with our usual season starter -- the past two years/2020-2021 Mock Rookie Draft re-do, along with in-depth Senior Bowl analysis, and full QB scouting reports and much more as we build towards the NFL Combine and all the other positional scouting reports. Football study never ends…
Thank you for your support of CFM for the past decade now…wow, time flies.