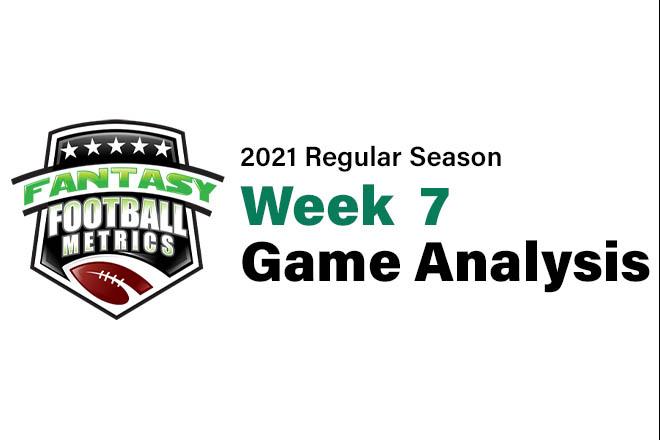 R.C. Fischer
FFM
29 October 2021
2021 Dynasty/Fantasy Game Analysis Week 7: Raiders 33, Eagles 22
Another week, another game where the Eagles get down by a million and then score a bunch of garbage late 2nd-half to make it look respectable…but it wasn't. The Raiders led this game 30-7 halfway through the 3rd-quarter…and that's with them blowing other scoring opportunities (including picked off near the end-zone 1st-quarter on a drive).
Nick Sirianni is turning out to be exactly what I pegged him to be in the preseason – and now it's becoming like a Saturday Night Live skit. He is entering the one-and-done Freddie Kitchens territory with another couple of losses. Of course, the Eagles have become so poorly run…who knows what they will do…and then it really doesn't matter. Who do I think will be the next Eagles head coach…? https://youtu.be/UQschA2lC_Y
The Eagles are (2-5), very lucky to not be (1-6). They will get beaten by the Lions this week…and then all hell will break loose. This is a 6-8-win team being coached down into a 3-4 win team.
The Raiders look totally lost without Jon Gruden. I mean Gruden built this team for the past few years. He gave such a vision, such leadership…and without that man who bled and sweated with them all summer, every summer, and who spent 25 hours a day at the team facility watching tape – the players have become crestfallen without their rock, their leader, and they cannot be expected to perform their jobs under such circumstances. *checks notes* Oh, no I'm sorry…I mean they'll win both their first two games without Gruden, look the best they have in the Gruden era in those games, and will finish ahead of the Chiefs in the AFC West (maybe…maybe not).
Remember the plights, the realities of Nick Sirianni and Jon Gruden…and their (no) effect on an NFL professional football team when the media spends a month+ in January 2022 salivating over 'who the next coach is gonna be' articles/reports/rumors…and then the garbage that will spew when that ____ guy takes over and talks about culture changing and how disciplined their gonna be.
The team's fans will eat up with a spoon, as always.
Maybe Bill Gates has a point that 90% of us need to get gone from the earth…especially the football media…and NFL coaching staffs.
The Gruden-less Raiders are now (5-2), on a bye, and projecting to 7-9 wins. The schedule is a bear from ahead. They need Week 9 at NYG to be without all the NYG stars to get that needed win, because if the NYG stars are back…they'll get got by the G-Men. The Raiders might fall short of .500, or without Gruden they pop to 9-10 wins and a wild card. Week 10 hosting KC is gonna be huge for both teams for the playoffs.
Fantasy Player Notes…
 -- Well, Miles Sanders (6-30-0, 1-0-0/1) seemed to be headed for a big day until he got his ankle injured and had to leave the game and will probably be out for 1-2 weeks…maybe a 3rd week. So, with that…what's the FF play in this backfield?
As soon as Sanders went down, the Eagles went with the RB they've been 'pushing' (in quotes, because it's been a weak-ass push to say the least) as the #2 all season…rookie Kenneth Gainwell (5-20-0, 4-41-1/8). It all makes sense…Sanders in, get excited about Gainwell. There's a problem, however…
Gainwell entered…fumbled, dropped passes, and couldn't block worth a crap. Gainwell took the first post-injury series, looked bad…and then Boston Scott (7-24-1, 1-5-0/2) came in…and looked MUCH better.
Scott started taking over, but then Gainwell came back in…and fumbled, giving Las Vegas another score before halftime. Coming out of the 2nd-half, Scott was starting. Eventually, Gainwell came back in and took more touches as the game further got out of hand. And when the furious comeback attempt happened, it was mostly all Gainwell in…but in the hurry up.
I honestly don't know what the Eagles will do Week 8 vs. DET with their backfield. I have to project it as a split with Gainwell seeing more targets, but anything could happen, I suspect.
I think the regime is split…they want Gainwell to be the guy, because he's their draft pick. However, Scott is the better NFL player right now…and if the Eagles lose to Detroit, all hell is going to break loose.
On top of that, I suspect Jordan Howard will be elevated – another experienced hand into the mix.
Who should you play for FF purposes? You have to assume Gainwell if forced to choose, but I wouldn't bet a nickel on it. I have a funny feeling it will be Boston Scott as the best performer but trying to figure out Nick Sirianni is difficult…not for the faint of heart. You have to put yourself in the shoes of – what would an incompetent, ill-equipped for his job person do…and I can't relate to that…
Miles Sanders is a good buy extremely low off this injury – when he comes back, he's the guy they're trying to push. You crave a 10+ carries a week RB…he'll be one. But only buy as an RB3 value.
 -- I think Jalen Hurts' (18-34 for 236 yards, 2 TDs/0 INT) days are numbered. I'm not going to get into all the defending of Hurts, because it doesn't matter. I've been around in this game long enough to know what's about to happen.
1) The whole football machine is against him… The media hates him, always have…thought he was illegitimate day one – and they write articles weekly all 2021 about what college or pro QBs are best to replace him. Thus, the fans hate him now…he's easy to blame for the losses. It's the Eagles management's fault as much as anything, but Hurts is the perfect scapegoat right now.
2) I am seeing the first pro-Gardner Minshew articles starting to float out to the public…complete with Sirianni chiming in on how much they like him, and that's why they felt fine trading Joe Flacco. The articles and Sirianni's words are well crafted…not off the cuff. It's like an evil government messaging from a movie…or from the United States 2021 – shaped trial balloons being floated, telegraphing true intentions but not giving truth all at once because we're all too dumb (they think) to handle it.
The Minshew telegraphing is starting.
Can you imagine what will happen if the Eagles lose to the (0-7) Lions this week? There will be fallout and the change could happen as early as Week 9 at home.
If you own Hurts, you're fairly comfortable starting him every week because he's been an ace for FF (4pts per pass TD especially), but there is risk that rug will be pulled out from underneath you in the next few weeks.
If Hurts is your #1 QB by a mile…you better get working on a Plan B.
If Hurts is your great #2 QB with an ace #1 QB in stock already…it's probably time to sell Hurts high while the gettin's good. They lose to Detroit this week (and that's an if) – all hell will rain down and speculations and him possibly being traded, etc. Your current top 5 FF QB could vanish in an instant this time next week…and that sucks, but he's got value today – you might want to cash out.
SuperFlex leagues is probably time to grab Minshew and sit on him for a spell.
 -- Josh Jacobs (6-29-1, 3-39-0/3) got hurt and left this game early and Kenyan Drake (14-69-1, 3-10-0/3) came in stronger to pick up the slack and looked better than Jacobs.
Drake has value as the co-back with Jacobs with the new coaching staff, but also is the proper handcuff for if/when Jacobs goes down. I assume Jacobs will be back Week 9, after the Week 8 bye…but we won't know that fully until next week.
 -- Bryan Edwards (3-43-1/4) is pissing me off. The guy looks so good…so like a potential star #1 WR, but his targeting is still very random and he's #3-4-5-6 in the pecking order. There is no Carr lean or desperate look for him still.
Carr looks for Hunter Renfrow and whomever is at TE, and then Henry Ruggs…and then everything else.
Foster Moreau (6-60-1/6) had better numbers here than Darren Waller (or Bryan Edwards) has the past five games prior.
 -- DeVonta Smith (5-61-0/9) looks like a nobody in this offense. He's the #1 target for Hurts, but it's not exciting. Maybe things will be better with a switch to Minshew? I think so…it would be good for DeVonta, good for Dallas Goedert (3-70-0/5)…and good for the RB getting easy passes – another reason to invest cheap in Sanders, upon his return.
Snap Counts of Interest:
35 = Gainwell
23 = Scott
12 = Sanders
59 = Bry Edwards
47 = Ruggs
36 = Renfrow