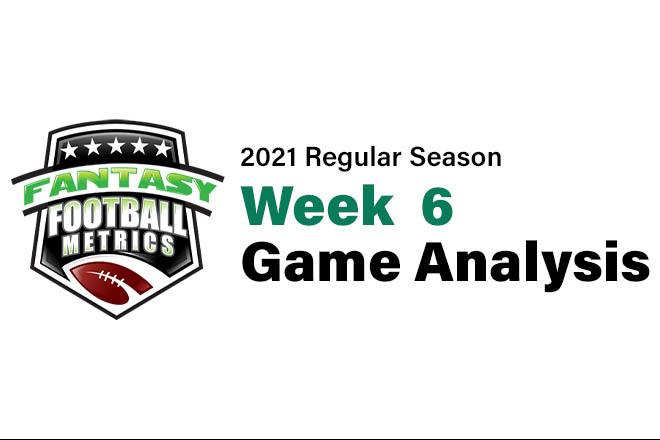 R.C. Fischer
FFM
19 October 2021
2021 Dynasty/Fantasy Game Analysis Week 6: Cardinals 37, Browns 14
I think it's OK to add the Arizona Cardinals to the top NFL teams discussion…no longer just talking about the AFC teams as all the best in the biz. They whooped the Browns here, but to be fair…the Browns didn't have Nick Chubb, but even worse – they had some pretty suspect penalties called against them in the 1st-half that pushed Arizona drives and began to break the back of the Browns. Nine penalties for 88 yards against Cleveland here…and some pretty ridiculous ones. Arizona might have won comfortably without the penalties, but it sure didn't help the Browns.
Arizona played a great game…because how could they survive without their head coach?!?! They played their best game. The Raiders were nice without Jon Gruden. Head coaches are wildly overrated. Players are underrated (by head coaches).
The Cardinals are now (6-0)…and their schedule is now begging them to go 14-15 wins if Kyler stays healthy. A top NFL offense, and THEE top NFL defense along with Buffalo. They will win the NFC West and fight Dallas, and maybe Green Bay, for the #1 seed in the NFC.
Cleveland is now (3-3)…but don't dismiss them as 'average' – they have losses to Arizona, Kansas City, and the Chargers. And they weren't overwhelmed by any of those teams, on tape/to me. The Browns bigger issue is health…they have issues in the backfield, and with Baker, and every week 1-2 starters out on defense. If Baker can heal up…the Browns should win 11 or so games and battle Baltimore for the AFC North…but then could be the shock run in the playoffs if they can get everyone healthy. The Browns are better than the Ravens, I believe…but the Ravens have caught breaks so far this season that the Browns have not.
Fantasy Player Notes…
 -- The Browns lost their heart & soul player in this game…Kareem Hunt (14-66-0, 3-12-0/3). Carted off with a calf injury that will put him out 4-6 weeks…maybe longer.
Nick Chubb missed the game with a calf injury…and he's 50-50 for Week 7 because it's a Thursday night game.
D'Ernest Johnson (1-2-0, 1-9-0/1) not Demetric Felton (2-14-0/2), in my opinion, will be the lead back if both Chubb and Hunt are gone Week 7. He's been a backup RB in Cleveland for years. Felton has played almost exclusively WR in the preseason, practice, and in games. Johnson is the right call for FF.
Johnson is a lesser/equal Alvin Kamara in my eyes. Should already be playing more snaps in an NFL backfield, but when you have Chubb-Hunt, there's no room for Johnson. Week 7 there finally might be an opportunity for D'Ernest – against a Denver defense missing it's two opening day starting interior linebackers.
Be careful on waivers spending on D'Ernest -- because Chubb could be back Week 7, and then Johnson is useless. If Chubb returns Week 8, Johnson will NOT be in the Hunt/split role. Last year, Chubb got hurt and then Hunt took 90%+ of the work with Johnson playing a minor role until Chubb returned. You are at risk of getting a one-week rental, at best, from D'Ernest.
 -- Standout player in this game…no doubt, it's Donovan Peoples-Jones (4-101-2/5).
Sometimes a WR has a good game, and we get eyes on them because they're athletic and in a good spot like a Kalif Raymond was for a few weeks, or they're just a good/solid WR like Tim Patrick. Some WRs are in the right place at the right time for a pop game. This is not what I am seeing with DPJ.
This performance was like what a real #1 WR would produce/show. Here watch and see: https://youtu.be/uqPR0UqOfY4
The guy didn't have a basic catch in the whole game…every catch was a highlight reel, against the top cover team in the NFL. I was WILDLY impressed with this performance…and I saw some blips of it last week but didn't fully see the change happening. I saw it in this game. His last two games: 4.5 rec., 85.5 yards, 1.0 TDs per game.
Now, I'm not so sure this works next week or consistently the rest of the season. Odell Beckham is a whiner and tends to demand targets/Baker feeds the baby. When Jarvis Landry returns, it pushes DPJ out into the cold some more…or at least it used to. It may be all different now…Baker may have found his real #1 WR. This DPJ bump the last two weeks has occurred with Baker looking less to OBJ and more to DPJ.
This may be more of a Dynasty deeper roster hold/acquire and sit and wait/watch than a 'rush him onto a redraft roster immediately' situation, but I might put him on some redrafts this week as a sit and hold and watch. In 2022, OBJ-Landy should be long gone -- and Peoples-Jones left as the real veteran/experienced guy with Baker. Who the Browns sign or draft could muddy it up some more.
 -- We also have the Cleveland issue of Baker Mayfield (19-28 for 234 yards, 2 TDs/1 INT) playing with an injured labrum. People-Jones is a downfield worker…and how good is Baker's arm right now?
Baker is going to try and play through it, but Case Keenum might be the better option this week for CLE…and DPJ. I think the odds Baker goes on IR is 60-670%, and the odds he's out for Week 7 TNF is about 85-90%. Then we have no idea what Keenum will prefer to throw to.
 -- I love what I saw of Peoples-Jones this week, but I'd rather hold Rondale Moore (3-10-0, 3-16-0/4). Two more carries as a pure tail back this week, again. Three carries total. He's starting to get as many carries as 'starting RB' Chase Edmonds (4-46-0, 3-4-0/4).
Plus, Moore is getting good bubble screen work. He's getting good touches, but no big game off it this week. The Cardinals have so many options Kyler is using…we might not get past WR3/Flex for RoMo.
 -- Did David Njoku (1-6-0/2) follow up his huge Week 5 game? Nope. Back to a nobody. False alarm, I guess. But Arizona is so good in coverage of the TEs, I'm not fully closing the door on it yet.
 -- The Browns-DST was one of the hottest DSTs on FF a few weeks ago, but then giving up 47 and 37 the last two weeks ended that heat. We have to consider that they got beat up by LAC and ARI…two of the best offenses in football.
Four of the next 5 weeks, they are NOT playing top offenses.
Week 7 = vs. DEN
Week 8 = vs. PIT
Week 9 = at CIN (might be OK)
Week 10 = at NE
Week 11 = DET
I still think this Browns defense is a top 10 NFL defense, and they're about to go back to a favorable schedule against porous O-Line teams. Could be a sweet run about to happen.
 -- The Cardinals defense, for my money, at full strength, is the best defense in football that I see with my own two eyes. I said that they were the best/the wow of the preseason and then jumped fully on it for FF in Weeks 1-2, where I didn't have Buffalo (and some where I did). Now, they are the #2 scoring DST in FF and they have held down the Titans, Rams, and Browns this season.
Week 7 is a DST gift from God…vs. HOU.
And I'm actually not that afraid of Week 8 vs. GB anymore…between the excellence of the ARI-DST and the decline of the GB offense.
Arizona is almost becoming a no-bench policy DST, no matter who they oppose.
Snap Counts of Interest:
46 = Peoples-Jones
37 = Higgins
32 = OBJ
44 = Hooper
26 = Njoku
17 = Bryant
41 = Hunt
12 = D'Ernest
68 = AJG
67 = Hopkins
64 = Kirk
42 = Rondale
41 = Conner
28 = Edmonds