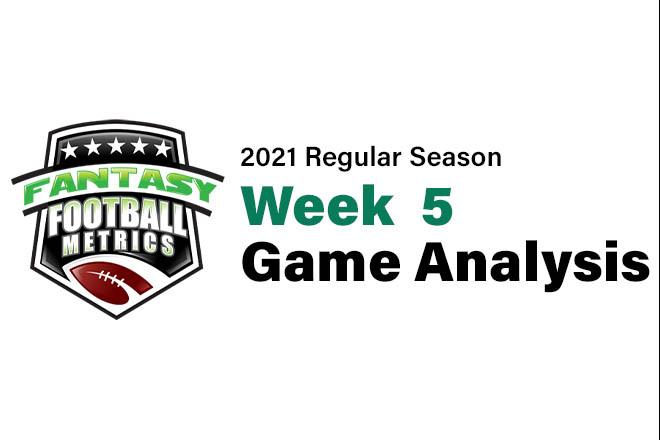 R.C. Fischer
FFM
13 October 2021
2021 Dynasty/Fantasy Game Analysis Week 5: Steelers 27, Broncos 19
This was not a battle of two of the better teams in football…
The Steelers were the better team, but that's not saying much. Pitt led 24-6 in the 4th-quarter, and everyone thought it was over. Then the Broncos sprung to life with two TDs in about 5 minutes to cut the game to 24-19.
The Steelers drove down for a field goal and an 8-point lead with 2:20 left, and then Denver drove down again to 1st & goal with under a minute left – 4 chances to get a TD and then for the 2-point conversion…but they could not get the TD part with 4 shots at it, and 'ball game'.
The Steelers win to stop the bleeding of their season, they are now (2-3) looking to get a win Sunday night hosting Seattle to get to (3-3) before their Week 7 bye…and getting Geno not Russ is just what the doctor ordered for Pitt. It won't be enough, in the end, we're projecting the Steelers to finish (7-10).
Denver started out (3-0) but has lost their last two (finally playing better teams) and are now (3-2). We see all kinds of problems with this Denver team. They have kind of a do-or-die Week 6 hosting Las Vegas (3-2) this week. It's a big game for the AFC West positioning…and for the wild card down the road between these two teams. We project Denver to hit 8-9 wins, but more leaning 7-8 wins. Week 6 is a big week if the Broncos want to be a wild card this season. It's not a very good team, but they have a schedule pushing them to .500+ if they can capitalize…and I'm not sure they can.
Fantasy Player Notes…
 -- This was a really bad/lucky game by Ben Roethlisberger (15-25 for 253 yards, 2 TDs/0 INTs). He's fading away. He's no longer reading the coverage and making sharp throws to secondary and tertiary receiver options. He's guessing ahead at preplanned throws…he's throwing to spots hoping the receiver is there before the defender.
Ben threw zero picks in the game, but he nearly threw 4-5 of them in reality. So many quick throws ahead of the receiver's break…and the defenders often had a beat on it but just missed it or dropped the pick. And this wasn't the O-Line letting Ben down,  forcing his quick passing ways so that he had a reason to get rid of the ball fast…no, this was the best performance game by the O-Line this season, and Ben was still acting like the football was a hot potato too often.  
Ben is still a former great QB, so some of his lofted timing passes were thrown out to the right spot for the receiver to run under and catch…but as many times the throws were way off the mark on the guess where they'll be toss.
Ben's talent fade is still 'risk on the table' for the related FF assets as we go this season.
 -- Ben's guessing game/passing game FF-helps two WRs and one RB. Ben is only throwing where he has comfort on where he thinks/knows the WR is headed to in their route…or where he can toss a jump ball with the hopes the receiver comes down with…or his real favorite = the safety valve to the RB.
Dionte Johnson (2-72-1/2) is who Ben is most comfortable with knowing where he is…typically Diontae gets the bulk of the targets but after the early bomb TD, Diontae didn't see a pass again until the 4th-quarter. Very odd. Good coverage by DEN to take away his comfort guy.
However, Ben has Chase Claypool (5-13-0-1/6) in times of trouble/can throw it up and hope for the best. This was the best game, technically, that Claypool may have played in the NFL…he ran some great routes and was wide open for Ben on a few occasions, and CC is so big that Big Ben can see him/has a lot of radius to throw to. Also, when Ben sees CC has one-on-one deep, he'll try and guess a deep ball out his way…and Claypool is good enough to win some of those. But here it was more route work and Ben having time to find it/let it develop a few times.
This game of chanced Ben has with Claypool is going to have some misfires/good coverage/too much pass rush leading to games where CC has 1-3 catches for 25 yards and you are FF-mad, but then there will be these games where Claypool looks like a million backs and makes plays and makes it all worth it (like this one).
JuJu being gone for good…it's a big help to funnel even more work to the trusted Diontae and Claypool duo.
Seattle has a limited pass rush and a weak secondary – it might be a sweet Week 6 for DJ and CC.
 -- The RB that benefits from Ben's reduced state is obviously Najee Harris (23-122-1, 2-20-0/5)…the dump pass in-crisis option is huge for Ben, but he didn't need to do that much here because Ben actually had time…and the run game was finally working.
Opposing teams have slammed the door on Najee all season…and then he gashed Denver. Why? For the first time this season, Najee had holes/options running straight ahead…he didn't have to try (and fail) to dance everything outside.
Either the Steelers O-Line got good all of a sudden…or the Broncos run defense stinks. I would blame Denver's run defense. It's ranked well in the NFL, but it hasn't played anyone either.
 -- Javonte Williams (8-61-0, 3-25-0/3) is the better rookie RB talent over Najee, to me…but not to his NFL team. The Steelers are all in on Najee, while Denver is playing footsie with a duo of Javonte and Melvin Gordon (9-34-0, 2-9-0/2).
The offensive pace instantly picks up with Javonte in the game…and when Williams gets the ball dumped to him in the passing game, he always seems on the verge of breaking things for a longer play.
The RB-duo concept is cute when Denver is winning, but now that they are losing…people are getting restless for more offensive firepower. We may not be far away from Javonte as the 70/30 lead…or 80/20 with Gordon cut or traded at the deadline to free Javonte of the Gordon cloud. Gordon ain't taking a secondary role, he'll piss and moan about it until he's moved.
When Mike Boone is back active, that might be the moment Denver can think of such things. A few more losses in a row would probably force a change as well. It's possible Denver may lose their next two and force change to occur…
 -- This was another reminder of just how good Courtland Sutton (7-120-1/11) is. Too bad Teddy is not more consistent…because Sutton should be a star already. Sutton finally got his first TD, after weeks of knocking on the door. He had a shot at a 2nd TD but Teddy is Teddy and threw a pick to end the game in front of Sutton.
 -- Tim Patrick (7-89-0/9) is the #35 in PPR PPG among WRs so far this season…ahead of DeVonta Smith, Christian Kirk, Tyler Boyd, Marvin Jones, Marquez Callaway among others. But Patrick is usually on waivers and not the other guys I just listed.
 -- Kendall Hinton (2-25-1/3) is now the Denver #3 WR in three WR sets…so happy for him. He played a solid game here, in on 65% of the snaps. He's not ready for FF usage yet, but he's starting to climb the ladder towards it and out of obscurity.
 -- The Steelers-DST played well here for 3+ quarters and then were an open door that allowed Denver back in the game. They are good…they are a good start Week 6 v. SEA because of Geno…but then a Week 7 bye…and then a pretty rough stretch the rest of the season.
Final Analysis: https://youtu.be/O2TRU3fgGr4
Snap Counts of Interest:
60 = Diontae
36 = Claypool
25 = JuJu
16 = Cody White
32 = Freiermuth
25 = Ebron
57 = Patrick
54 = Sutton
39 = Hinton
36 = M Gordon
25 = Javonte
19 = Caden Sterns